Back to top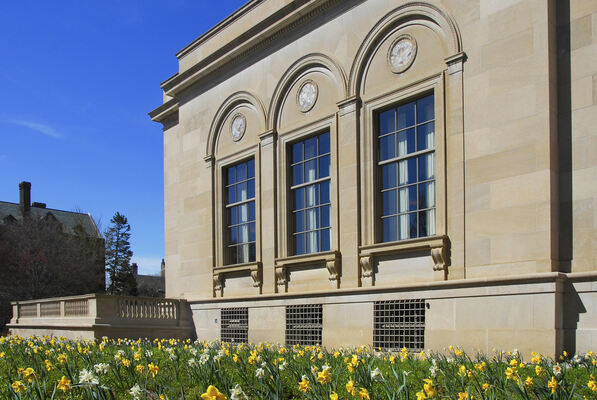 Address

:

909 South University Avenue

Ann Arbor, MI 48109, USA
Richard Root Smith photograph albums, 1909-1915
Using These Materials
---
Restrictions:

The collection is open for research.
Summary
Creator:

Abstract:

This collection is made up of five photograph albums that belonged to Dr. Richard Root Smith of Grand Rapids, Michigan. From 1909-1915, Smith documented his family's trips to New England, Maryland, Europe, California, and Alaska, as well as his camping trip to the Lake Superior region.

Extent:

5 volumes

Language:

English

Authors:

Collection processed and finding aid created by William Lewis, 2003, and Meg Hixon, December 2013
Background
Scope and Content:

This collection is made up of five photograph albums that belonged to Dr. Richard Root Smith of Grand Rapids, Michigan. From 1909-1915, Smith documented his family's trips to New England, Maryland, Europe, California, and Alaska, as well as his camping trip to the Lake Superior region.

The first volume (158 pages), titled "Automobile Trip from Grand Rapids to Boston and a Visit to Nantucket," concerns the Smith family's travels between July 25, 1909, and August 25, 1909. The album contains photographs (most of which include captions), brief typed diary entries about the family's daily travel and sightseeing activities, and maps. The Smith family drove their Oldsmobile from Grand Rapids, Michigan, to Boston, Massachusetts, by way of mid-Michigan, northern New York, Vermont, New Hampshire, and Maine, visiting locales such as Buffalo, New York; Niagara Falls; the Catskills; Mount Washington; Marblehead, Massachusetts; the Harvard University campus; and Nantucket. The photographs often depict natural scenery, city street scenes, and buildings, including private residences, writers' birthplaces, and hotels. Also included are informal outdoor portraits of the Smith family and their acquaintances, photographs of the Mount Washington cog railway, views of sailboats on "Marblehead Bay," pictures of golfers, and images of beaches and beachgoers along Marblehead Bay, and on Nantucket. Two loose photographs of Union Station in Grand Rapids, Michigan, are laid into the volume. The album's maps include printed route maps showing the locations of points of interest and hotels and printed maps highlighting the Smith family's travel routes.

Volume 2 (94 pages) contains photographs taken in Baltimore, Maryland; Grand Rapids, Michigan; and unidentified locations in or around 1910. Some images show members of the Smith family and the family's Oldsmobile. The pictures of Baltimore include views of a boardwalk, steamboats on the water, memorials, and a baseball game, as well as numerous street scenes. Other photographs show wintry wooded landscapes and a hot air balloon floating above a city street. A small group of images shows the interior of a pharmacy or chemistry lab. Photographs of Grand Rapids include views of the Blue Bridge and numerous homes in what is now the Heritage Hill district. Informal portraits include group portraits and a picture of a woman in riding goggles. The final pictures are interior views of a residential dining room and parlor; a Christmas tree is visible in one picture.

The third album (138 pages), also compiled in or around 1910, relates to the Smith family's visit to Europe. Many of the photographs show street scenes from Munich, Germany; Köln, Germany; and Antwerp, Belgium, as well as natural scenery in an Alpine region and along the Rhine River. One group of commercial prints shows scenes from a passion play. Several images focus on castles, towers, and other prominent structures, including the Köln Cathedral. Many of the later pictures were taken during the family's return from Europe on a large ocean liner, including a series of snapshots of a lifeboat drill. One picture shows a large crowd gathered on a Red Star Line pier.

Volume 4 (112 pages) contains photographs, ephemera, and brief typed diary entries about the Smith family's trip to California and Alaska from June 20, 1911, to August 1, 1911. The family first traveled to the Southwest, and the album contains photographs of New Mexico towns and natural scenery in New Mexico and Arizona; included are a colored panorama and other photographs of the Grand Canyon. Other groups of images show Los Angeles parks and street scenes, the Pacific Ocean, and landmarks in Yosemite National Park. After visiting California, where Dr. Richard Root Smith attended medical conference meetings, the Smith family traveled from Washington to Alaska on the steamerQueen ; their photograph album includes pictures of the Muir glacier, Alaskan scenery, Alaskan towns, Alaskan natives, and landmarks such as totem poles. Several images show tourists in rowboats on icy waters, and some were taken in British Columbia and Alberta during the family's railroad journey home. Several ephemera items are pasted into the volume, including commercial collections of colored images of Adolphus Busch's gardens in Pasadena, California, and images from Alaska; a small railroad map showing Atchison, Topeka, and Santa Fe Railway routes; a colored illustration of a totem pole, clipped from an unknown source; a booklet about Alaskan Indian mythology; and an itinerary and passenger list for theQueen .

The final volume (97 pages) pertains to a camping trip that Dr. Richard Root Smith took to the Lake Superior region in 1915. Most of the pictures are views of woodland scenery and of the campers' tents and activities, often involving fishing from the shore or in canoes. Some images focus on waterfalls, and one group shows a moose swimming in a small lake. A few of the photographs are printed out in shapes such as a pear, a fish, and a leaf, and a small number are colored. This volume contains a metal apparatus used to adjust its binding.

Biographical / Historical:

Richard Root Smith was born in Grand Rapids, Michigan, on December 10, 1869, the son of Joseph Morgan Smith and Cornelia Brainard Root. Smith received his medical degree from the University of Michigan in 1892, and worked in Grand Rapids and northern Michigan before studying abroad in Europe from 1895-1897. He returned to Grand Rapids, where he practiced general medicine, surgery, and gynecology, owning a private practice and working with Blodgett Memorial Hospital and Butterworth Hospital. During World War I, Smith organized and commanded a Red Cross hospital unit that served in England and France. Throughout his life, he was active in numerous medical organizations, and he was a University of Michigan regent from 1931-1937. On April 27, 1898, Smith married Myra Raiguel Wonderly; they had two daughters: Dorothy Wonderly and Beatrice Raiguel. Richard Root Smith died on May 7, 1940.

Acquisition Information:

1998. F-328, F-485.1, F-485.2, F-485.3, F-485.4 .

Processing information:

Cataloging funded by the National Historical Publications and Records Commission (NHPRC). This collection has been processed according to minimal processing procedures and may be revised, expanded, or updated in the future.

Rules or Conventions:

Finding aid prepared using Describing Archives: A Content Standard (DACS)
Related
Additional Descriptive Data:

Related Materials

The Bentley Historical Library holds a collection of Richard Root Smith papers.

Bibliography

"Smith, Richard Root, M.D." Encyclopedia of American Biography. New Series. Ed. Winfield Scott Downs. New York: The American Historical Company, 1943.
Subjects
Click on terms below to find any related finding aids on this site.
Subjects:

Formats:

Names:

Places:
Contents
Using These Materials
---
RESTRICTIONS:

The collection is open for research.

USE & PERMISSIONS:

Copyright status is unknown
PREFERRED CITATION:

Richard Root Smith photograph albums, William L. Clements Library, The University of Michigan