Back to top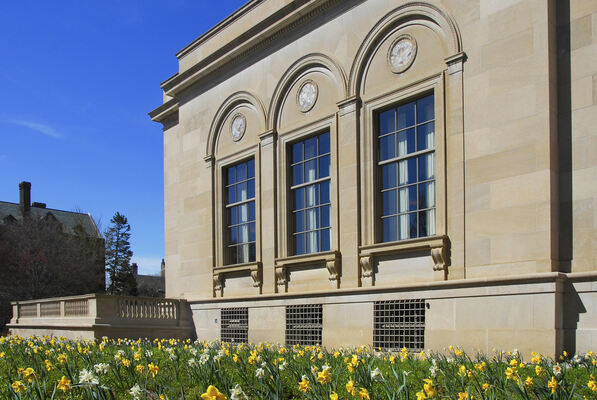 Address

:

909 South University Avenue

Ann Arbor, MI 48109, USA
Lake Superior Scenery, 1865
Using These Materials
---
Restrictions:

The collection is open for research.
Summary
Creator:

Abstract:

Lake Superior Scenery consists of 26 watercolor sketches produced by artist Albert L. Rawson during a steamboat tour of the Great Lakes (primarily Lake Superior) in 1865. The sketches were compiled into a presentation album gifted to Louise C. Ely, a fellow traveler befriended by Rawson during the tour.

Extent:

26 watercolors in 1 volume

Language:

English

Authors:

Collection processed and finding aid created by Jakob Dopp, May 2022
Background
Scope and Content:

Lake Superior Scenery consists of 26 watercolor sketches produced by artist Albert L. Rawson during a steamboat tour of the Great Lakes (primarily Lake Superior) in 1865. The sketches were compiled into a presentation album gifted to Louise C. Ely, a fellow traveler befriended by Rawson during the tour.

The album (27 x 35.5 cm) has full pebbled burgundy Morocco leather covers replete with gilt decoration and blind-stamped ornamentations. The words "Presented to Mrs. Louise C. Ely By ***** ***** A Lake Superior friend," "Album," and "Lake Superior Scenery" are gold stamped on the front cover, spine, and back cover respectively. The binder's ticket of "Dean Smeal & Hoffman Blank Book Manufacturers and Book Binders 148 Lake Street up stairs, Chicago" appears on the inside of the front cover, likely indicating that Rawson traveled through Chicago at some point during the 1865 steamboat tour. A calling card of "Mrs. C. Arthur Ely" is also tipped-in and includes an inscription reading "Elyria, Lake Superior Views in Water Colors."

The album begins with an inscribed title reading "Lake Superior Scenery. Sketches by: A. L. Rawson. 1865." Beneath the title inscription there is also a handwritten table of contents that reads:

No. 1 Grand Portal Pictured Rocks.
2 Grand Portal, Interior.
3 Miners Castle.
4 Cascade.
5 Cliff, where Steamer Superior was wrecked 1859.
6 Sail Rock and Profile.
7 Wrecker's Hut.
8 Stranded Fleet.
9 Carp River. Near Marquette.
10 Cascade near Miner's Castle.
11 [blank] (untitled scene showing railroad tracks, a train with smoke billowing, a river, and a colorful sky)
12 Lake Michigumi. Round Islands.
13 Chapel. From the Water.
14 Chapel and Fall, East.
15 Dead River, near White's Burnt Mill.
16 Grand Island Harbor.
17 Superior Iron Mine.
18 In the Woods near Chocolat.
19 Fort Mackinac.
20 Washington Harbor - Lake Michigan.
21 Lake Michigami.
22 Marquette from Chocolat.
23 Marquette from the Water.
24 Picnic Point, near Presque Isle.
25 View near Marquette. Partridge Isle, Picnic Point Presque Isle and grand Island in the distance.
26 Chapel, West.

The table of contents accurately lists the relative position of each watercolor within the album except for the first two items ("Grand Portal Pictured Rocks" appears to be located on pg. 2 while "Grand Portal, Interior" is located on pg. 1).

Items of particular interest include:

Eight views depicting various formations of The Pictured Rocks such as the Grand Portal, Miners Castle, Sail Rock, Stranded Fleet, and the Chapel.
The view titled "The Wrecker's Hut" (No. 7) showing a man sat near a birch-bark hut erected on Chapel Beach close to the site where the steamer Superior was wrecked in 1856. The view titled "Cliff where Steamer Superior was wrecked 1859" (No. 5) appears to have gotten the year of the wreck wrong.
The view titled "Cascade Near Miner's Castle" (No. 10) showing the steamboat Comet (built 1857 as a cargo vessel before being converted to hold passengers; she sank in 1875 while carrying seventy tons of Montana silver ore, making her the one and only treasure ship of Lake Superior)
Several views of scenes near Marquette, Grand Island, and Lake Michigamme.
The view titled "Superior Iron Mine" (No. 17) showing a group of miners at work with sledgehammers and horse-drawn carts.
The view titled "Washington Harbor, Lake Michigan" (No. 20) showing a docked steamer at Washington Island, Wisconsin.

Biographical / Historical:

Albert Leighton Rawson was born in 1829 in Chester, Vermont, to Alpheus (1806-1879) and Betsy Rawson (?-1862). During his childhood the Rawson family moved to New York State, where his father worked as a veterinary surgeon in a number of villages including Weedsport. From an early age, Rawson demonstrated a keen interest in the study of medicine, religion, mysticism, philosophy, art, and law. In 1847 at the age of 19, he became a published author upon the release of his first book titled Evidences of the Truth and Divine Origin of the Christian Revelation. Rawson was known to have been well-traveled and spent time in the Middle East, Asia, the Mississippi Valley, Central America, Hudson Bay, and Europe. He also visited the Great Lakes at least twice. The first trip was undertaken in 1865 and is documented in the watercolors present in this collection. The second trip occurred in 1867 and became the subject of an article by Rawson titled The Pictured Rocks of Lake Superior published in Harper's New Monthly Magazine that was illustrated with his own engravings.

Rawson was involved in many professional organizations and secret societies, including the Shriners, and was one of the founding members of the American Society of Painters in Watercolor established in 1866 in New York City. While visiting Cairo, Egypt, in the early 1850s, he made the acquaintance of Theosophical Society co-founder Madame Blavatsky, with whom he shared many intellectual interests. In 1882, Rawson went on to establish the Theosophical Society chapter of Rochester, the first chapter of the organization to be based outside of New York City. He was also known to have supposedly received honorary degrees from Christ's College, Oxford, as well as the Sorbonne.

Over the course of his life, Rawson was a prolific author, artist, mapmaker, and engraver. He published numerous books and articles on a wide range of topics such as the history of religions, Native American mound builder cultures, and biblical archaeology, as well as vocabularies of several languages including Arabic, Persian, and Turkish. He is credited with having made upwards of 3,000 engravings.

Besides his professional literary and artistic accomplishments, Rawson's personal life was marked by drama and controversy. In his younger days after returning from an overseas trip that included time spent in Turkey, he reportedly began delivering lectures in the vicinity of Weedsport, New York, presenting himself as a Turk before someone eventually recognized him. In 1851 he spent nearly a full year in jail in Trenton, New Jersey, after pleading guilty to a larceny charge, while in 1864 he was accused by his soon to be ex-wife in divorce proceedings of having already been married to another living woman prior to their union. In 1896, he was expelled from the Thirteen Club at the College of William & Mary for allegedly forging correspondence related to the Prince of Wales's prospective membership in the society. Additionally, Rawson was arrested in 1897 and imprisoned in Hackensack, New Jersey, after his twin sons Albert W. (1878-1957) and Alpheus E. Rawson (1878-1956) were apprehended on burglary charges; Rawson was considered an accomplice after burglary tools were found at his residence. While under arrest, his daughter Clara M. Jaccard (1876-1897) suddenly fell ill and died under suspicious circumstances just one month after an unidentified assailant had tried to shoot her. Clara had also previously had her stepmother (Rawson's third wife) arrested for attempting to steal several valuable items that Clara had inherited from her grandmother Laura Keene, the lead actress in the play attended by President Lincoln on the night of his assassination. In the aftermath of Clara's death, a lawsuit was filed against Rawson to remove him from the capacity of executor of her will. Clara had stood to inherit $25,000 from the estate of her famous grandmother.

A. L. Rawson died at his home in New York City in 1902 and is buried in Green-Wood Cemetery in Brooklyn.

Louise C. Ely was born in Connecticut around 1832. She married Charles Arthur Ely (1829-1864), son of Herman Ely (1775-1852), the latter of whom founded the village of Elyria, Ohio, in 1817. They had one son together, William Arthur Ely (1860-1946), before Charles's death in 1864. Louise became acquainted with A. L. Rawson during a steamboat tour of the Great Lakes the year after her husband's death. Louise passed away in 1881.

Acquisition Information:

Purchased from James Arsenault, September 2016. P-2881 .

Rules or Conventions:

Finding aid prepared using Describing Archives: A Content Standard (DACS)
Related
Additional Descriptive Data:

Related Materials

A. L. Rawson's article The Pictured Rocks of Lake Superior published in Harper's new monthly magazine describes his 1867 Great Lakes steamboat tour and includes engravings executed by Rawson. Many of the places described and visually represented in this article are also represented in the Lake Superior Scenery watercolors.
Subjects
Click on terms below to find any related finding aids on this site.
Subjects:

Formats:

Names:

Places:
Contents
Using These Materials
---
RESTRICTIONS:

The collection is open for research.

USE & PERMISSIONS:

Copyright status is unknown.
PREFERRED CITATION:

Lake Superior Scenery, William L. Clements Library, The University of Michigan.