Back to top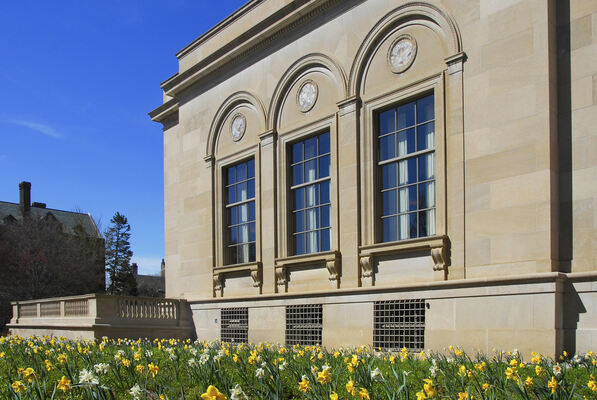 Address

:

909 South University Avenue

Ann Arbor, MI 48109, USA
Williams family papers, 1823-1896 (majority within 1833-1896)
Using These Materials
---
Restrictions:

The collection is open for research.
Summary
Creator:

Abstract:

This collection is made up of correspondence, documents, financial records, and other items related to the family of Augustus D. Williams and Julia Ann Chamberlain and to their daughter Fannie. The Williams family lived in Ohio.

Extent:

1.25 linear feet

Language:

English

Authors:

Collection processed and finding aid created by Sara Ausilio and Meg Hixon, April 2012
Background
Scope and Content:

This collection is made up of correspondence, documents, financial records, and other items related to the family of Augustus D. Williams and Julia Ann Chamberlain, including their daughter Fannie. The Williams family lived in Ohio.

The Correspondence series (137 items) consists primarily of incoming personal letters addressed to Julia Ann Williams (née Chamberlain) and to her daughter Frances ("Fannie"). Julia corresponded with her siblings and other family members, who lived in New Hampshire and Ohio in the mid-19th century. Her sister Louisa, who married Samuel Durgin and moved to Gustavus, Ohio, in the mid-1830s, wrote often, sharing news of her social life and requesting news of relatives who remained in New Hampshire. After Julia moved to Maumee, Ohio, around 1835, she received letters from her mother Betsy (who married Joseph Baker after the death of Julia's father) and from various siblings. The Baker family lived in Boscawen, New Hampshire. Julia's stepsister Amanda shared social updates from Loudon, Ohio, and news of family health and of her experiences working in a school. On September 28, 1839, Joseph Baker told Julia of her stepsister Elizabeth's recent illness and death, and E. B. White, a friend of Julia's from Maumee, Ohio, included a drawing of a woman in a cloak in her letter dated October 1840.

After Julia's marriage to Augustus D. Williams in late 1840 or early 1841, the couple received letters from his siblings and extended family, including several from Mortimer H. Williams, who lived in Irwinton, Georgia. Sophia Williams, then Mrs. Henry Clark of Maumee, Ohio, corresponded frequently with Julia and Augustus. Other early material includes a letter regarding the estate of Reverend Nathan Williams of Tolland, Connecticut (May 19, 1830), and additional letters written by Williams siblings in New Hampshire and Ohio throughout the 1830s and 1840s.

During and following the Civil War period, most correspondence is addressed to Frances ("Fannie") Williams, the daughter of Julia and Augustus. Letters written by female cousins during the war include one from Memphis, Tennessee (September 3, 1864) and one from Ellen, who mentioned the recent death of a friend, then fighting in Alabama (October 27, 1864). Many of the postwar letters regard careers in education and social news in Wauseon, Ohio, home of Fannie's cousins Ellen and Libbie. Fannie Williams also received correspondence from friends, including a series of 10 letters and 2 postcards from Clara B. Whitton of Wolfeboro, New Hampshire, written between October 22, 1887, and December 22, 1891. Fannie's cousin J. A. B. Parker sent a swatch of fabric on January 12, 1892, and a series of letters commencing on November 19, 1890, contains a lock of hair. In 1895 and 1896, Fannie received several items related to John Alexander Dowie of Chicago, Illinois, a practitioner of "divine healing." One of her cousins sent newspaper clippings related to Dowie's trial (February 5, 1895); the same cousin included a ticket for the Healing Room at Chicago's Zion Tabernacle (April 10, 1895). Margaret Snell Parsons enclosed newspaper clippings and a poem about the healing practice (June 30, 1896). Other later items include letters from Louisa Durgin to Julia Williams, written at her home in Wauseon, Ohio, and a few letters Burt Williams wrote to his sister Fannie in 1896.

The Documents and Financial Records series (109 items) contains accounts, receipts, and legal documents related to members of the Williams family, including many who resided in Tolland, Connecticut, and New York State during the early 19th century. Some of the legal documents pertain to real estate. A license signed by Mayor Cornelius W. Lawrence of New York City authorized David B. Williams to keep a tavern (May 31, 1834). One undated item documents Julia Ann Chamberlain's conversion to Christianity. An account book (91 pages) may have belonged to L. B. Williams of Murray's Commercial School in Maumee, Ohio. The decorated title page includes a drawing of a bird, and a second ink drawing of a bird is laid into the volume.

The Compositions series (102 items) consists primarily of essays by Julia Ann Chamberlain, Fannie Williams, and Mary F. Williams; poems and floral drawings are also present. Most of the essays concern moral topics, history, and religion, including multiple essays on topics such as "hope" and "morning." The series contains compositions about Native Americans, Christopher Columbus, and John Smith.

The Photographs series (16 items) includes cartes-de-visite, other card photographs, and tintypes. Most images are studio portraits of men, women, and children. Two larger tintypes (6" x 8") show the exterior of a home and a garden; one shows a group of people standing behind croquet wickets. One group photograph of school-age boys and girls, taken in May 1890, includes the names of each of the children present.

The bulk of the Newspaper Clippings (39 items) are poems, household hints, and recipes. Other items pertain to weights and measures and to Benjamin Harrison's return to Indianapolis after his presidency.

The Ephemera (45 items) includes invitations, notes, visiting cards, holiday greeting cards, and other items; most are visiting cards for residents of Ohio, some with illustrations. A series of 4 colored prints shows children's leisure activities. The series contains a large colored die-cut advertisement for Jacob Folger of Toledo, Ohio, showing a girl holding flowers.

Biographical / Historical:

Amos Chamberlain of Loudon, New Hampshire (1788-1818), and his wife, Betsy Wood, had five children: Louisa (m. Samuel Durgin), Julia Ann (m. Augustus D. Williams), Amos, Moses, and Elizabeth W. (d. 1839). Following the death of her first husband, Betsy Wood married Joseph Baker, also of Loudon, and they had several children, including Amanda and Henry. Louisa and Samuel Durgin lived in Gustavus and Fulton, Ohio, and had at least four children: Mary E., Elizabeth, Lydia, and Ida. Julia Ann Chamberlain and Augustus D. Williams married between October 1840 and April 1841, and had at least two children, Burt and Frances ("Fannie"). In the late 19th century, Fannie Williams corresponded regularly with her cousins Libbie and Ellen of Wauseon, Ohio.

Various other members of the Williams family lived in Tolland, Connecticut, and New York state.

Acquisition Information:

2005. M-4500.1 .

Processing information:

Cataloging funded by the National Historical Publications and Records Commission (NHPRC). This collection has been processed according to minimal processing procedures and may be revised, expanded, or updated in the future.

Arrangement:

The collection is arranged in the following series:

Series I: Correspondence
Series II: Documents and Financial Records
Series III: Compositions
Series IV: Photographs
Series V: Newspaper Clippings
Series VI: Ephemera

Each series is arranged chronologically, with undated items placed at the end.

Rules or Conventions:

Finding aid prepared using Describing Archives: A Content Standard (DACS)
Related
Additional Descriptive Data:

Bibliography

Abbot, Abiel, and Ephraim Abbot. Genealogical Register of the Descendants of George Abbot, of Andover, George Abbot, of Rowley, Thomas Abbot, of Andover, Arthur Abbot, of Ipswich, Robert Abbot, of Branford, Ct., and George Abbot, of Norwalk, Ct. James Munroe and Company, 1867.
Subjects
Click on terms below to find any related finding aids on this site.
Subjects:

Formats:

Names:

Places:
Contents
Using These Materials
---
RESTRICTIONS:

The collection is open for research.

USE & PERMISSIONS:

Copyright status is unknown
PREFERRED CITATION:

Williams Family Papers, William L. Clements Library, The University of Michigan