Back to top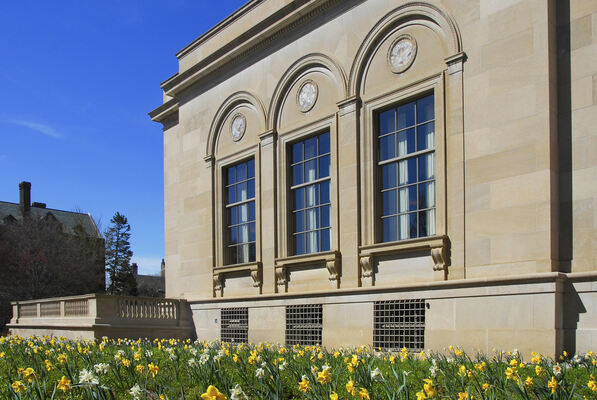 Address

:

909 South University Avenue

Ann Arbor, MI 48109, USA
Tufts-Day papers, 1915-1920
Using These Materials
---
Restrictions:

The collection is open for research.
Summary
Creator:

Abstract:

This collection is made up of correspondence, diaries, and other items related to Nathan Tufts, a native of Massachusetts who served in the United States Army during World War I, and his future wife, Dorothy Day of Connecticut.

Extent:

2 linear feet

Language:

English

Authors:

Collection processed and finding aid created by Meg Hixon, January 2013
Background
Scope and Content:

This collection is made up of correspondence, diaries, and other items related to Nathan Tufts, a native of Massachusetts who served in the United States Army during World War I, and his future wife, Dorothy Day of Connecticut.

The Correspondence series (1.5 linear feet) comprises the bulk of the collection. Incoming letters to Nathan Tufts at the Taft School in Watertown, Connecticut, are dated as early as November 11, 1915. His correspondents included his mother, who wrote of life in New York City and Lawrence Park, New York, and Elbridge Stratton, a friend, who anticipated their matriculation at Yale. Dorothy Day received early letters from friends and family while she attended Miss Wheeler's School in Providence, Rhode Island. Friends and family continued to write letters until the late 1910s, and the Tufts received many letters of congratulation following their engagement around May 1918.

Tufts began corresponding with Day in the fall of 1916. He wrote about his experiences and activities at Yale and expressed his romantic feelings for her. After the declaration of war against Germany in April 1917, Tufts reported on his participation in drills and related activities for the Reserve Officers' Training Corps. He later described his training experiences at Camp Jackson, South Carolina, and Camp Zachary Taylor, Kentucky. In Kentucky, he commented on the Central Officers' Training School, travels in the South, fellow soldiers, camp life, and kitchen duty. After the Armistice, Tufts anticipated his return to civilian life and his future with Day; he returned to Yale in 1919 and wrote about vacationing in Maine. His final telegram is dated February 21, 1920. Enclosures include a postcard showing the Rocky Broad River (November 3, 1918) and photographs of a military camp (October 18, 1918).

The couple's other wartime correspondents included Corporal Francis Harrison, who discussed his preparation for front-line duty in France in August 1918, and "Clark," a friend of Dorothy, who served at the Plattsburgh Barracks after September 1917. Clark discussed his training at the Reserve Officers Training Camp and his later service in the 302nd Machine Gun Battalion at Fitchburg, Massachusetts. In his letter of October 6, 1917, he described his unit's preparations for military exercises in trench warfare, and his expectation that the infantry would "sit in trenches and fire once in a while" in France.

The Diaries series contains two items. Dorothy Day kept a daily diary (unbound) between January 17, 1916, and August 16, 1919, writing mostly about her social life and her relationship with Nathan Tufts. She sometimes remarked on news, such as the results of the 1916 presidential election and the country's declaration of war against Germany. In 1918, she wrote about Tufts's military career; some of her entries from this period are constructed as letters to him. Day usually wrote daily entries on one side of each page, copying quotations, poetry, and other miscellany on the reverse side. A calling card, a printed advertisement, a flower, and a photograph are laid into her diary.

The Nathan Tufts diary covers much of his active-duty service at Camp Jackson, South Carolina, and Camp Zachary Taylor, Kentucky. From August 18, 1918-November 14, 1918, he wrote intermittent journal entries, often addressed to Day, about his daily routine at Camp Jackson, military training exercises, other soldiers, the good reputations of Yale students and alumni, and the end of the war. Journal entries by Day, apparently mailed to Tufts, are interspersed among his later entries; her final journal-letter is dated January 23, 1919. A military pass, United States Reserve Officers Training Corps patch, and newspaper clippings (often of poems) are pasted into the volume.

The School Papers series (9 items) pertains to Nathan Tufts's education at the Taft School and at Yale College's Sheffield Scientific School. A group of printed entrance exams for Yale College and its Sheffield Scientific School, dated June 1914 (1 item) and June 1915 (5 items) contain questions related to Latin, American history, ancient history, and trigonometry. A printed exam given by the college entrance examination board from June 19, 1916-June 24, 1916, contains questions about American history, the German language, and English literature. An exam requiring a translation of lines by Virgil is dated 1916. A bundle of examinations and school documents belonging to Nathan Tufts includes Yale College's semi-annual examination for June 1917, with questions in subjects such as physics, history, English, German, and Latin; a printed course timetable and list of professors and classrooms for Yale College freshman during the 1916-1917 term, with manuscript annotations by Nathan Tufts; and a typed military examination for Yale students, given on June 4, 1917 or 1918. The subjects of the military examination are hygiene, military law, topography, and field artillery regulations and drill.

The Photographs, Newspaper Clippings, and Ephemera series contains around 50 items, including visiting cards, invitations, Red Cross donation certificates, and a printed program. Many of the newspaper clippings contain jokes or brief articles about World War I. A group of photographs includes a framed portrait of a United States soldier, a negative, and several positive prints.

Biographical / Historical:

Nathan Tufts was born on September 30, 1897, the son of Albert C. Tufts and Mary Cotton Wells of Somerville, Massachusetts. His father died before 1910 and Nathan and his mother lived with her second husband, Lemuel A. Wells, in Lawrence Park, New York. Nathan Tufts attended the Taft School in Watertown, Connecticut, and matriculated at the Sheffield Scientific School at Yale University in 1916; at Yale, he was a 1st lieutenant in the Reserve Officers' Training Corps. Tufts left Yale in 1918 and participated in officers' training at Camp Jackson, South Carolina, and Camp Zachary Taylor, Kentucky. He resumed his non-military studies after the war and received a bachelor's degree from Yale in 1920. In the 1930s and 1940s, he worked for the New England Box Company in Greenfield, Massachusetts. Nathan Tufts died in 1982.

Dorothy Wanning Day was born on March 6, 1899, the daughter of Julius G. and Grace W. Day of Shelton, Connecticut. She had at least two siblings, Elizabeth ("Betty") and Julius, Jr. Day graduated from Miss Wheeler's School in Providence, Rhode Island, in 1919 and married Nathan Tufts after 1920. They had at three children: Grace (1922-1993), Mary, and Nathan. Dorothy Day Tufts died in 1980.

Acquisition Information:

2003. M-4325 .

Processing information:

Cataloging funded by the National Historical Publications and Records Commission (NHPRC). This collection has been processed according to minimal processing procedures and may be revised, expanded, or updated in the future.

Arrangement:

The collection is arranged in the following series:

Series I: Correspondence
Series II: Diaries
Series III: School Papers
Series IV: Photographs, Newspaper Clippings, and Ephemera

Rules or Conventions:

Finding aid prepared using Describing Archives: A Content Standard (DACS)
Related
Additional Descriptive Data:

Alternate Locations

The collection arrived at the Clements Library in two metal boxes, which are currently housed in the Graphics Division.

Bibliography

Catalogue of Yale University 1920-1921. New Haven (Conn.): Published by the University, 1921.
Subjects
Click on terms below to find any related finding aids on this site.
Subjects:

Formats:

Names:

Places:
Contents
Using These Materials
---
RESTRICTIONS:

The collection is open for research.

USE & PERMISSIONS:

Copyright status is unknown
PREFERRED CITATION:

Tufts-Day Papers, William L. Clements Library, The University of Michigan