Back to top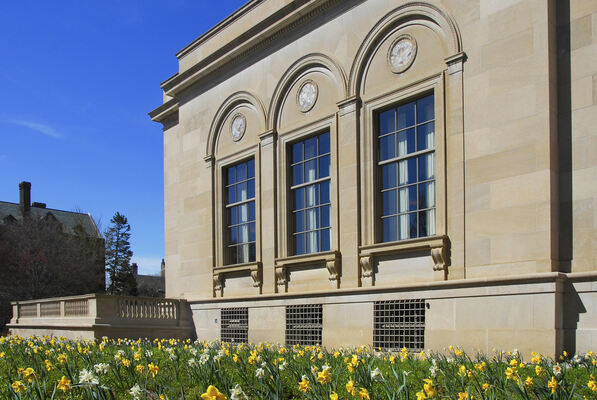 Address

:

909 South University Avenue

Ann Arbor, MI 48109, USA
E. Augustus Garrison journal, 1861-1869
Using These Materials
---
Restrictions:

The collection is open for research.
Summary
Creator:

Abstract:

The journal of E. Augustus Garrison documents his work as a lay preacher to his family's slaves, duties as a sergeant in the 2nd Mississippi Infantry Battalion (later the 48th Mississippi Infantry) and chaplain to the 48th Mississippi Infantry, and post-Civil War efforts to reconstruct his (prewar) life as a cotton planter.

Extent:

244 pages

Language:

English

Sponsor:

James S. Schoff Civil War Collection

Authors:

Collection processed and finding aid created by Rob S. Cox, November 1997
Background
Scope and Content:

As the journal of E. Augustus Garrison opens, the Civil War looms as a reality just beginning to touch his home in Copiah County, Miss., and it ends eight years later, after his life has taken a complete and irreversible turn. From his trials as a lay preacher to his family's slaves, through duty as a sergeant in the 2nd Mississippi Infantry Battalion (later the 48th Mississippi Infantry) and chaplain to the 48th Mississippi Infantry, to his scrapping efforts to reconstruct the genteel life he had known before the war as a cotton planter, Garrison's journal probes deeply into the mentality of a young man coming to grips with the enormous changes confronting the nation in the 1860s.

During the war, Garrison kept his journal only sporadically, and most of his military experiences are recounted in memoir form, written after the fact from recollection, notes, or other journals. The narrative veers in form from daily journal to memoir, sometimes seamlessly, sometimes with odd gaps or elisions. This organization leads to some periods far better documented than others. Particularly well documented are those periods while Garrison was at home before enlisting, and on leave during the first five months of 1863 and in October, 1864 -- precisely when his military duties were at a minimum. Though written after the fact, his descriptions of the Peninsular Campaign are fine accounts of the clever campaign waged by Confederate commanders to delay the advance of the Army of the Potomac, and though far briefer, his accounts of Antietam, Fredericksburg, the Wilderness, Spotsylvania and Petersburg, particularly the Crater, provide useful, small anecdotes. But it is Garrison's willful decision to ignore the changing tide of fortunes of Confederate arms, his desire utterly to ignore federal victories on either the small scale or grand that makes his memoirs so interesting. His pervasive belief in the righteousness of his cause and his faith in Confederate arms arches over everything, leaving him secure in his belief that Southern manhood was never defeated, and unable to accept the changes in status that resulted from the loss of the war.

The hardships of the first four years of Reconstruction are well portrayed in the second half of the journal, and historically, are among the most important parts of the journal. A palpable sense of the pain, arrogance, and indignation that characterize Garrison's attitude smolders in his heart before leaping into the flames of family turmoil. The quixotic mixture of doting upon his infant son and bitter criticism of his parents and wife appears to arise directly out of Garrison's changing social and political position, filtered through the personal, and in this way the journal provides an intimate sense of the adjustments that many southern planters endured during Reconstruction, and their ways of coping with a new political system in which the possibility of equality seemed to threaten. Through Garrison's eyes as well, a more diffuse view of some of the adjustments required of freedmen emerges, as the transition from slavery, through contract labor into sharecropping runs full cycle.

Among numerous vignettes from the Reconstruction period worth noting is a curious account of a Black man, Dr. Dab, making a stir by claiming to identify thieves and recover stolen objects, and an interesting encounter between an elderly former slave, Aunt Silva, and Garrison over the apparent decline in his faith. When Aunt Silva inquired why Garrison did not preach to the "black folks" like he used to, he replied "I have not seen a week since I neglected my Christian duties, but what I have had serious thoughts, and my conscience would often reprove me, and this old negroes words were the right ones, I felt they were sent by the spirit, I made some feeble reply, but we conversed together for a half hour on religious topics, and she knowing my case, cause of coldness &c, gave me sound advice, 'to look up' 'Cast your burden on the Lord &c' and it did me good" (p. 175-176). While such stories are very brief, to some degree they suggest the manner in which Black and white spiritual expression had grown together in the South.

Biographical / Historical:

Garrison, E. Augustus, b. 1841

Rank: Corporal; Sergeant (1861 November); Chaplain

Regiment: C.S.A. Mississippi Battalion, 2nd (1861-1863); 48th Mississippi Infantry Regiment. Co. F (1863-1865)

Service: 1861 September-1865 June 15

Gus Garrison was barely out of his teens when he responded to the siren call of Southern patriotism and enlisted for service in the Civil War. The son of a cotton planter and slave holder from Copiah County, Miss., Garrison still lived with his parents on their plantation, "Ottawa," near Port Gibson, but at twenty, he was beginning to feel his own way in the world. An active social life centering on his church, Sunday school, and the girls' seminary in near by Port Gibson kept him busy on the personal front, while professionally, he groped toward his future. Although he had studied as an attorney in 1859, he elected not to pursue a legal career, apparently opting to follow his father into cotton. At the same time, he indulged an avocational interest as an unofficial lay preacher (Methodist Episcopal), exhorting weekly to the family slaves from texts such as Hebrews 2X3 -- "How shall we escape if we neglect so great salvation" -- which he read to a house "crowded with Afric's sable sons & Daughters" (p. 40-41). Unsurprisingly, Garrison found slavery to be unproblematic, even a positive good, seeing "how merrily [the slaves] sing while the[y] pull the waving leaves from the stalks" (p. 36).

With news of Bull Run and Wilson's Creek pealing in their ears, Garrison and his brother, Frank, began seriously to consider enlisting in July, 1861, and in September, Gus took the plunge, joining the Claiborne Volunteers of the 2nd Mississippi Infantry Battalion. "I feel that it is my duty to go," he wrote, "[I] know that I will be doing right and if permitted to return home I will feel confident that I went to Battle from a sense of duty -- if I die facing the enemy or from disease I feel it is 'All Well' -- To die in defence of ones Religion and ones country are nearly alike -- both glorious" (p. 55). Although he preferred to serve nearer home, Gus did not flinch when he was sent to Virginia, where, in his telling of it, the regiment met with an unparalleled series of victories over the federal aggressors on the Peninsula during the spring and summer, 1862. After the Seven Days' Battles, he concluded that the conflict had "proved to the North the utter impossibility of subjugating the South" (p. 67).

The North, however, stubbornly persisted, and Garrison was thrown into the exhausting series of battles and marches from 2nd Bull Run to Antietam and Fredericksburg. As both armies retired into winter quarters in December, two soldiers from each company of the Battalion were granted leave to return home, and although Garrison's number did not come up, he was detailed home on recruiting duty in January, 1863, during which time the Battalion was enlarged and re-designated the 48th Mississippi Infantry Regiment. In odd interlude at home, Garrison seems to have done his best to recreate his pre-war life of socializing and attending church, though around him, everything had changed. His brother, Frank, had left home to accept a commission in Co K, 36th Mississippi Infantry, the women he knew had physically matured, the seats at Sunday school were nearly emptied, and Port Gibson was rapidly being fortified in the face of the federal offensive on the Mississippi. But for Garrison, who remained confident in the certainty of southern arms, an eerie sense of normality pervaded and in his mind, the prospect of victory and a return to the life he had always known was just around the bend.

Returning to the front in May, Garrison resumed his duties as Sergeant of Co. F, but after a group of officers heard him preaching one day, he was solicited as chaplain, to which Garrison consented only if it were "the unanimous wish of the Reg't" (p. 107). After every enlisted man in the regiment signed a petition circulated by the officers, and following a delay for the battles of Chancellorsville and Gettysburg, Garrison became chaplain. This change of status, however, did little to change his basic outlook on the war. Even the deaths of a several friends at Gettysburg had no measurable effect -- victory would be theirs -- and the battles of the Wilderness and Spotsylvania the following spring left him no less steadfast, while Petersburg, particularly the Crater, only confirmed his beliefs. In his eyes, the fall of Petersburg in April, 1865, was the first "real defeat" suffered by the Army of Northern Virginia.

On April 6, after retreating with the Army of Northern Virginia into North Carolina, Garrison was taken prisoner and sent to the Old Capitol Prison in D.C., and then to Johnson's Island. He was held only until June 15, when his uncle Frank procured a special order from President Johnson permitting his release. Upon returning home, Garrison tersely summed up his service: "Corporal in 62 -- Sergt in /63 then Chaplain -- prisoner, taken Johnsons Island -- liberated through the influence of friends by order from Pres. Johnson June 15, /65, home in June" (p. 58). At home, he soon discovered that the war had exacted a greater cost than he had suspected: in January, 1865, his brother Frank had died of wounds while in federal hands.

Garrison soon began the task of rebuilding his life, first continuing in the profession he had staked out in the military, the ministry. In October, 1865, he was received on trial as a traveling preacher for the Mississippi Annual Conference, but surprisingly, upon returning home, he never pursued preaching further. Instead, Garrison did his best to recreate plantation life as he had known it prior to the war to the best of his ability, and he resumed his personal life with some gusto. On December 1, 1865 he married Mary Melissa Hickey against the advice of friends and family, and a month later, bought "the Heartly Place" for ten bales of cotton, rechristening it Sunnyside. Hiring freedmen and their families who had apparently once been his family's slaves, Garrison planted cotton and worked his own patch of vegetables, "having no one to work in it but myself" (p. 137). He was secure that agriculture, the center of their antebellum lives, would always provide, and predicted that in ten years, he would be worth double the worth of his antagonists up north. "Looking at our situation," he concluded, "knowing the many unfortunates in our land, we should feel grateful for the blessings which surround us" (p. 139). The following year, having let his preaching remain idle, Garrison was dropped from the minutes of the Mississippi Annual Conference, "perhaps it is best," he wrote, "not one preacher wrote me a word of sympathy counsel or advice" (p. 159).

Clearly, whatever the state of the nation, whatever the outcome of the war, reconstruction for Garrison meant only the desire to reconstruct the life he had known before the war, undiminished and unaltered. Politically, he had difficulty coping with the new "radical" climate, and he clung to views that he considered southern, "conservative," and soundly American. His bitterness and anger erupted at rumors of Jefferson Davis' chaining while in prison, crying "shame, shame -- may God almighty chain deep down in Eternal Hell the Officer, civil or military who gave the order to chain the Ex-President of the Southern Confederacy -- and one of the very greatest men, that ever lived." Showing how little his spirit had altered in the past five years, he added, "Hurrah for Davis -- yes I am whipped, but I was a 'Rebel '" (p. 141).

Similarly, although the market in labor had changed abruptly from chattel slavery to sharecropping, Garrison remained unreconstructed in his controlling, domineering attitude toward African Americans. If anything, his views seem gradually to have hardened as the reality of his formal position of authority over Blacks began to sink in. He could never shake the belief that white physical force was essential to maintain proper social order, and he was equally certain that total deference was required of Blacks. Upon hearing that his former slave, Wade, had made "some very pompous remarks" to his wife, Garrison broke a stick over the freedman's head, despite Wade's protestations of innocence. In a telling turn of events, when Wade sought the support of Squire Peck, he was informed that he had better return to work -- a telling instance of white solidarity -- after which Wade apparently chose to leave.

Garrison frequently fulminated over the "lazziness" of his hands, over their "thieving" and "disrespectful" attitudes, and he criticized his own father for failing to discipline his hands as Gus though proper: "Pa will allow negroes to reply to his words in a manner very disrespectful and only tells them, 'Don't you talk that way to me.' The negro knows that is all he will have to hear and, of course it only makes him more unruly" (p. 164). Instead, Garrison suggested his father "pay Freedmen when they work hard & not pay them when they work but 1/3 of their time" (p. 186), and as his behavior with Wade confirmed, corporal punishment was never out of the question. Witnessing a fight between his overseer, Emmett, and a freedman, Pass, who was late coming into the field, Garrison was equally of the opinion that a failure to subordinate Blacks was at the root, claiming that "the main cause of the fuss is Emmett equalizing himself too much with the negroes -- associating with them sundays & leisure times, it will ruin any negro by upsetting him -- & lower any white person" (p. 197). If held properly under the thumb of whites, Garrison was certain that southern Blacks would respond.

The strains of the transition into a new social and economic order took their toll on the Garrison family. Following the birth of his first child born August 29, 1866, Thomas Augustus, two of his brothers abandoned the shattered fields of Mississippi for Nebraska, representing the first voluntary separation in the family. While Garrison himself refused to leave, the partial failure of his crops and poor economy forced him to sell Sunnyside and move into a cottage on his father's plantation, where he launched frantically into a plan to economize. Just as he carped at his father for failing to run the plantation properly, he assailed his mother for failing to discipline her daughter, Gusta, whose tastes and willfulness outstripped Garrison's sense of the family's means. Worse, his wife's refusal to adjust to their new world left him despairing. "I see daily for over a year acts which no true women & amiable wife would do," he wrote. "No thought about any one. No care to please no sacrifice to make others happy -- but seemingly bent on making herself miserable and as many more as possible" (p. 169). The changes in his life, he concluded, had led him away from prayer, and twice toward suicide.

Clinging to the belief that the southern army had tasted defeat only once, his continued to vent his ire on the "Mad Radicals" in Congress , who were "working for our destruction" by imposing martial law in Mississippi, impeaching the President, and seeking to extend suffrage to Blacks and women. Surprisingly, he was not rigidly opposed to Black suffrage, arguing that "there are some negroes who would make a great deal better voters than many white men," though, perhaps thinking of his wife, he felt that "ladies had better let the polls alone" (p. 162). The meaning of his qualified endorsement of Black suffrage became clearer in 1868, when he attended a barbecue at which Gov. A.G. Brown gave a wonderful speech, a "good sensible speech, a conservative Southern Union one." Two Black speakers followed Brown and gave "a sensible talk," filled with "good wholesome advice to their culled bredden." Impressed by these two, Garrison wrote "I firmly believe if the whites would but conquer their prejudices and act as many think they should, that we could easily turn the black voters of the South for the South & against radicalism" (p. 209).

Feeling the pressure of a growing family, the shortage of money, the financial carelessness of his parents, and the waywardness of Gusta, Garrison found himself far from his antebellum ideals. Having abandoned prayer at times in the pursuit of the secular, he found that his case was not unique. He and his fellow white Mississippians had become preoccupied by the economy and crops, leaving room for "only the body not the mind -- the present not the past & future..." (p. 177). He constantly returned to the theme of economizing, hoping to build a nest egg to better their impoverished lives, but this seems merely to have generated greater tension with his wife over the lack of new clothing, fine foods, and comfort. In June, 1869, Garrison began to work for S.P. Moore & Co. of Memphis, as a "blower," selling patent medicine for a month, but unable to tolerate the separation from family, he returned home. Shortly thereafter, he sold his farm, his stock and all of his tools, "tired with planting with present labor" (p. 232), and entered into a partnership to manage a carriage, wagon and plow shop (Garrison, Walls & Co.) in Crystal Springs.

Acquisition Information:

1976. M-1730 .

Rules or Conventions:

Finding aid prepared using Describing Archives: A Content Standard (DACS)
Related
Additional Descriptive Data:

E. Augustus Garrison journal, Genealogy

Thomas (b. 1812) and Elizabeth (b. 1819) Garrison.

Frank (d. January, 1864) -- 2nd Lieut. 26th Mississippi Infantry
Emmett -- moved to Omaha, Neb., 1866
Rankin (?)
Eva m. Robert (Rob) Bines

Nelie (son), b. 1866 January 30

Mollie m. Mr. Cessna
Love
E. Augustus Garrison b. Feb. 17, 1841, m. Nov. 21, 1865, Mary Melissa Hickey, b. 1845.

Thomas Augustus, b. Aug. 29, 1866
Frank, b. Oct. 8, 1867
Charles William, b. Sept. 29, 1869

Gusta

Partial Subject Index

| | |
| --- | --- |
| African Americans--Religion | |
| African Americans--Suffrage | |
| Antietam, Battle of, 1862 | |
| Brothers | |
| Brothers--Death | |
| Brown, Albert Gallatin, 1813-1880 | |
| Bull Run, 1st Battle of, Va., 1861 | |
| Bull Run, 2nd Battle of, Va., 1862 | |
| Camps (Military)--Confederate States of America | |
| Chancellorsville, Battle of, 1863 | |
| Child rearing--Mississippi | |
| Children--Death | |
| Confederate States of America. Army--Chaplains | |
| Confederate States of America. Army--Enlistment | |
| Confederate States of America. Army--Leaves and furloughs | |
| Confederate States of America. Army--Mississippi Seven Stars Artillery Co. (1861-1865) | |
| Confederate States of America. Army--Officers | |
| Confederate States of America. Army--Officers | |
| Confederate States of America. Army--Uniforms | |
| Cotton | 136-140, 142-143, 152, 212 , 214, 216 (and variously) |
| Courtship--Mississippi | |
| Davis, Jefferson 1808-1889 | |
| Dead | |
| Fair Oaks, Battle of, 1862 | |
| Family | |
| Farewells | |
| Fathers and sons | 205-206, 219, 212, 230-231 |
| Featherston, Winfield Scott, 1819-1891 | |
| Fourth of July celebrations | |
| Fredericksburg, Battle of, 1862 | |
| Freedmen--Mississippi | 136-137, 146, 151, 162-167, 173-176, 186, 197, 207-209, 225 |
| Gaines Mills (Va.) Battlefield | |
| Gaines Mills, Battle of, 1862 | |
| Garrison family | 59, 189-190, 223-224, 227-237 |
| Gettysburg Campaign, 1863 | |
| Gettysburg, Battle of, 1863 | |
| Home | |
| Hoodoo | |
| Husband and wife--Mississippi | |
| Infants | |
| Johnson's Island (Ohio) Military Prison | |
| Johnson, Andrew, 1808-1875 | |
| Lee, Robert E. (Robert Edward), 1807-1870 | |
| Lincoln, Abraham, 1809-1865--Assassination | |
| Magruder, John Bankhead, 1810-1871 | |
| Marriage | |
| Mechanicsville, Battle of, 1862 | |
| Methodist Episcopal Church--Clergy | |
| Methodist Episcopal Church--Clergy--Appointment, call and election | |
| Military discipline--Confederate States of America | |
| Missing in action | |
| Mississippi--Politics and government--Reconstruction | 127 ff. (esp. 208-209, 220, 235) |
| Mississippi--Religious life | |
| Monticello (Miss.)--Description and travel | |
| Old Capitol Military Prison (D.C.) | |
| Parent and child | 164-167, 175, 181-182, 185-186, 227-229 |
| Peninsular Campaign, 1862 | |
| Petersburg Campaign, 1864-1865 | |
| Petersburg Crater, Battle of, 1864 | |
| Plantations--Mississippi | 27, 36-39, 136 ff. (esp. 162-167, 172-174) |
| Poison ivy | |
| Port Gibson (Miss.)--Description and travel | |
| Posey, Carnot, 1813-1863 | |
| Prayer | |
| Presidents--United States--Election--1868 | |
| Reconstruction--Mississippi | |
| Revivals--Confederate States of America | |
| Robbery--Mississippi | |
| Seven Days' Battles, 1862 | |
| Sharecropping--Mississippi | |
| Slavery--Mississippi | |
| Slaves--Religious life | |
| Soldiers--Confederate States of America | |
| Soldiers--Confederate States of America--Religious life | 108, 111-112, 119-121, 124 |
| Soldiers--United States | |
| Spotsylvania, Battle of, 1864 | |
| Stamps--Confederate States of America | |
| Stealing | |
| Stevens, Thaddeus, 1792-1868 | |
| Suicide | |
| Swine | |
| United States--History--Civil War, 1861-1865--African Americans | |
| United States--History--Civil War, 1861-1865--Prisoners and prisons | |
| United States--Politics and government--1865-1898 | |
| Vicksburg (Miss.)--Description and travel | |
| Vicksburg (Miss.)--History--Siege, 1863 | |
| Virginia--Description and travel | |
| War wounds | |
| War--Psychological aspects | |
| Wilderness, Battle of the, 1864 | |
| Williamsburg, Battle of, 1862 | |
| Women--Mississippi | 28-30, 38, 43-44, 83, 86-90, 95-96, 100, 103 |
| Women--Suffrage | |
| Yorktown (Va.)--Description and travel | |
| Yorktown (Va.)--History--Siege, 1862 | |

Alternative Form Available:

The E. Augustus Garrison journal has been microfilmed.
Subjects
Click on terms below to find any related finding aids on this site.
Subjects:

Formats:

Names:

Places:
Contents
Using These Materials
---
RESTRICTIONS:

The collection is open for research.

USE & PERMISSIONS:

Copyright status is unknown.
PREFERRED CITATION:

E. Augustus Garrison Journal, James S. Schoff Civil War Collection, William L. Clements Library, The University of Michigan