Back to top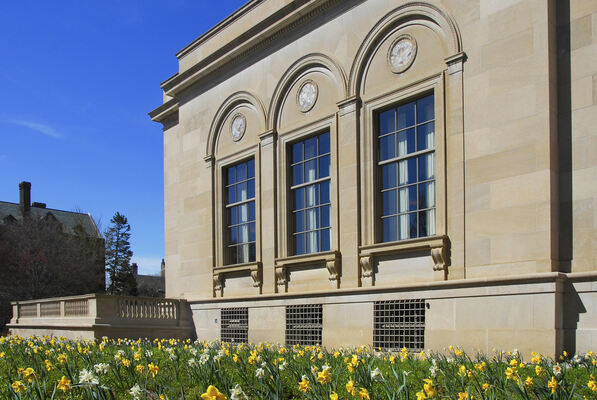 Address

:

909 South University Avenue

Ann Arbor, MI 48109, USA
Jacob Jennings Brown papers, 1799-1950s (majority within 1799-1837)
Using These Materials
---
Restrictions:

The collection is open for research.
Summary
Creator:

Abstract:

This collection consists of military, political, and family correspondence of Jacob Jennings Brown, an American general during and after the War of 1812.

Extent:

2.25 linear feet

Language:

English

Authors:

Collection processed and finding aid created by Philip Heslip, September 2009
Background
Scope and Content:

The Jacob Jennings Brown papers (707 items) consist of military, political, and family correspondence of Jacob Jennings Brown, American general in the War of 1812. Of special note are several pre-war letters written to New York Governor Lewis Morris, concerning land along the Black River in 1806, and about lobbying for the financing of road-building operations in the Brownville area in 1804 and 1805. Also important is the substantial correspondence in 1814, between Brown and his subordinate, Winfield Scott, regarding plans and intelligence reports outlining the Niagara Campaign. Other notable correspondents are DeWitt Clinton, General James Miller, General John A. Dix, and John C. Calhoun. Many post-war letters comment on national and state politics between 1823 and 1827, including letters from New York Senator Ambrose Spencer, and an account of a quarrel between Colonel Joseph L. Smith of Green Bay and General Alexander Macomb of Detroit.

The bulk of the letters and documents from after Brown's death are the 169 letters from his son -in-law Edmund Kirby, who was one of Brown's executors. These letters deal with Kirby's business interests, particularly in the development of Dexter, New York; routine army matters in regard to his role as paymaster of the army; and letters concerning the settlement of Brown's estate. Fifty-five additional documents and business papers from 1830 to 1851 cover the same topics.

Biographical / Historical:

Jacob Jennings Brown, one of the few American army officers to gain distinction in the War of 1812, was born into a Quaker family in Bucks County, Pennsylvania. His parents were Samuel Brown and Abi White Brown. He began his career as a surveyor and teacher; he opened a Friends School in New York City in 1798, while also studying law. By 1800, he had purchased land on the borders of the St. Lawrence River and Lake Ontario; here he founded a settlement on the Black River, which became the town of Brownville. In 1802 he married Pamela Williams (b. 1785), sister of his friend and associate, Nathaniel Williams, of Williamstown, Massachusetts. Brown and his wife had nine children.

Brown was active in local politics, becoming a judge of Jefferson County and a brigadier general in the state militia. At the outbreak of hostilities in 1812, Brown was given command of the frontier from Oswego to Lake St. Francis. In this post he successfully repulsed British forces at Ogdensburg in 1812, and the following year at Sackett's Harbor. For his efforts, Brown was immediately promoted to brigadier general in the U.S. Army, and the following year to major general. He commanded the northern division of the army in the successful Niagara campaign of 1814, where he received two severe wounds. At the close of the war, he continued in command of the northern division, becoming commanding general of the army in 1821. He moved to Washington in this year and had a stroke soon after. He died in Washington in 1828.

Edmund Kirby (1794-1849) was an aid to General Brown after the war. Kirby entered the army in 1812 as an ensign and steadily climbed the ranks to 3rd, 2nd, and 1st lieutenant, captain, major and eventually colonel in the Mexican American War. He died in 1849. Kirby married Brown's second daughter Eliza in 1825, and was deeply involved with the Brown family. Brown and Kirby shared an investment in a Mill in Dexter, New York, and in 1825, with Brown deeply in debt, Kirby purchased the Brown mansion. Members of both the Kirby and Brown families lived in the house until 1865.

Acquisition Information:

1961, 1973, 1977, 1990, 1996, 1997, 2004, 2016, 2022. M-1160, M-1180, M-1628, M-1803, M-2567a, M-3282.1, M-3361.5, M-4329, M-6049, M-7589.6 .

Processing information:

Cataloging funded by the National Endowment for the Humanities (NEH) and the "We the People" project.

Arrangement:

This collection is organized into three series:

Series I: Correspondence and Documents
Series II: Business Papers
Series III: Copies of materials belonging to the Oneida County Historical Society, Utica, New York.

The series are ordered chronologically with undated and miscellaneous items filed at the end.

Rules or Conventions:

Finding aid prepared using Describing Archives: A Content Standard (DACS)
Related
Additional Descriptive Data:

Related Materials

Related items within the Clements Library include:

The Bloomfield-Pike letterbook contains two letters from Brown (March 22, 1813, and April 12, 1813)

The Lewis Cass papers contain at least two letters addressed to Brown (1820).

The David B. Douglass papers contains four letters concerning Brown (September 13, 1814, September 16, 1814, July 29, 1815, and July 29, 1815)

The Oneida County Historical Society holds materials relating to Jacob Jennings Brown.

Bibliography

Cruikshank, E. A. Documents Relating to the Invasion of the Niagara Peninsula by the United States Army Commanded by General Jacob Brown in July and August 1814. Niagara-on-the-Lake, Ont.: Niagara Historical Society, 1920.

Latham, Frank Brown. Jacob Brown and the War of 1812. [1st ed.] New York: Cowles Book Co, 1971.

Life of General Jacob Brown: to Which are added Memoirs of Generals Ripley and Pike. New York: Sheldon, Blakeman & co., no. 115 Nassau Street, 1856.

Morris, John D. Sword of the Border: Major General Jacob Jennings Brown, 1775-1828. Kent, Ohio: Kent State University Press, 2000.

Payments to Major General Brown. Letter from the Secretary of War, Transmitting the Information Required by a Resolution of the House, the 28th ultimo, in Relation to the Sums of Money which have been Received by Major General Brown; and, also, what Sums have been Received by his Aids, in each Year, since 1820, &c. May 9, 1828. Read, and Laid upon the Table. Washington: Printed by Gales & Seaton, 1828.
Subjects
Click on terms below to find any related finding aids on this site.
Subjects:

Formats:

Names:

Places:
Contents
Using These Materials
---
RESTRICTIONS:

The collection is open for research.

USE & PERMISSIONS:

Copyright status is unknown
PREFERRED CITATION:

Jacob Jennings Brown Papers, William L. Clements Library, The University of Michigan