Back to top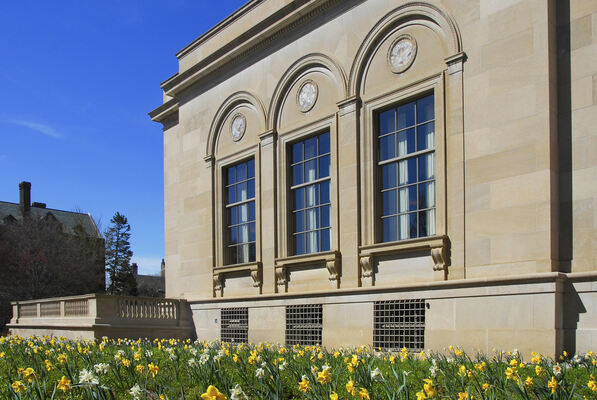 Address

:

909 South University Avenue

Ann Arbor, MI 48109, USA
Thomas Duggan journal, 1795-1801
Using These Materials
---
Restrictions:

The collection is open for research.
Summary
Creator:

Abstract:

Thomas Duggan managed the British Army's Indian Department storehouse at Fort Michilimackinac and St. Joseph Island with the 24th Regiment of Foot. In the journal, he detailed the outpost's interactions with Ojibwa (referred to as Chippewa in the journal), Ottawa, Potawatomi, Sioux, and Cherokee groups that came to the store for "presents" of food, arms, and supplies, from October 31, 1795 to September 6, 1801.

Extent:

1 volume

Language:

English
French

Authors:

Collection processed and finding aid created by Philip Heslip, April 2010
Background
Scope and Content:

The Thomas Duggan journal is composed of 120 pages of journal entries and 23 pages of ledgers (128 blank pages), spanning from October 31, 1795 to September 6, 1801. Duggan, a storekeeper and clerk for the British Army's 24th Regiment of Foot stationed at Fort Michilimackinac, wrote several entries per week, varying in length from a few sentences to 4 pages. Duggan discussed managing the store and detailed his outpost's interactions with the Native American groups that came to the store for "presents" of food, arms, and supplies. He recorded numerous tribes and Indian chiefs by name and the places from which they had traveled. The bulk of the interactions were with the Ojibwa tribe (referred to as Chippewa in the journal) and the Ottawa Indians, but Duggan also mentioned the Potawatomi, Sioux, and Cherokee. Indians traveled from Detroit, Milwaukee (Minowaukee), Thunder Bay, L'Arbre Croche (now Harbor Springs, Michigan), Saginaw, Beaver Island, Grand Traverse Bay, Mackinaw Island, Sault Sainte Marie, Lake Superior, and other locations around the Great Lakes.

The first entry noted the start of Duggan's post of storekeeper and clerk for the Indian Department. In the bulk of the entries, Duggan records information on the groups of Indians visiting the store and recounts their conversations and speeches. He frequently used paternalistic language in discussing the relationship between the British and the Indians, terms also found in his transcriptions of speeches given by Indians. The following excerpt is typical of such language that reinforces the idea of Indian dependency on the British: "Their great father [King George III] would never forsake them as long as they behaved as good Children" (p. 27). Duggan described British charity toward and protection of the Indians, and many entries include reports on the hardships and brutality of the region. Duggan also makes several notes on the Indians' relations with Americans. In one instance, Duggan wrote about an American Council, during which the Americans threatened the Indians with violence if they did not "behave themselves" (p.22). "That if they stole nets or any thing else from the White people they should pay four times their Value and be imprisoned. That if they killed any One They should be tied by the neck and hung up like dogs[,] in short that They should suffer for the least injury they done to a White man..." (p.22).

Other notable entries include:

A copy of a "Commission for Indian Chiefs" from Quebec Governor Frederick Haldimand (p.6).
A translation of a speech by the Ottowa Chief [Mitamianu], addressed to their "Great Father" King George III, which includes a discussion of the relationship between the Indians, British, and Americans in the Michigan region (p.40-43).
News of a local conflict between the Nadowessies (Sioux) and the Ojibwa, which resulted in 45 Ojibwa and 5 Sioux fatalities (p.54).
A story from a white trader of Indians, suffering from starvation, who ate their two young children (p.71)

Duggan also noted regular contact with the British military in Detroit and throughout the Great Lakes region. He mentioned William Doyle, Deputy Adjutant-General in Canada, and transcribed a letter sent from Lieutenant Colonel Commandant D. Strong and British Agent of Indian Affairs Jacob Schieffelin, advising the Chippewa not to attack the Cherokee Nation, (p.73-75).

In the back of the journal is a ledger of accounts for trade of sugar, fur, clothing, and other goods, covering the period from 1787-1801. The last five tables document wampum, sugar, and caribou traded by the British at St. Joseph with the Ojibwe and Ottawa tribes. They list the names of the Indian traders. See Additional Descriptive Data for a list of goods traded to the Indians.

The volume holds one unbound letter, in French, from A. Joseph to Duggan (July 4, 1798). The letter concerns a shipment of porcelain and other goods to the outpost (letter is laid in at page 121).

Biographical / Historical:

Thomas Duggan was a longtime service member of the British Army in Canada. He began his career in 1766 as an assistant to M. Chandler, a barracks master in Quebec. In 1792, Duggan was stationed in Detroit as a storekeeper and clerk in the Indian Department. He was next transferred to Fort Michilimackinac (Mackinaw City, Michigan) and finally, in 1796, was stationed at St. Joseph Island with the 24th Regiment of Foot. Duggan built a house on the remote island, but in 1801, with his health failing, he requested to be transferred to a more comfortable post within the British military. In 1802, Duggan was court-martialed for defrauding several Native Americans of food and liquor, supplied by the British Indian Department. Relinquished of his duties, he remained on St. Joseph until his death on December 17, 1803.

Acquisition Information:

1949. M-731 .

Processing information:

Cataloging funded by the National Endowment for the Humanities (NEH) and the "We the People" project.

Rules or Conventions:

Finding aid prepared using Describing Archives: A Content Standard (DACS)
Related
Additional Descriptive Data:

Related Materials

The Clements Library's Michigan collection contains the following item related to Fort Michilimackinac: Alan C. Wilmont Bill of landing at Michilimackinac for a Batteau belonging to Robert Dickson (August 16, 1804)

The Clements Library Map Division holds the following map made while Thomas Duggan was stationed at Fort Michilimackinac:

Sterrett, James, Ebenezer Massey. Fort Michilimackinac, 1796.

Bibliography

Abbott, John Roblin. The history of Fort St. Joseph. Toronto: Dundurn Group, 2000.

Ogden, J. Cosens. A tour, through Upper and Lower Canada. Litchfield: Printed according to Act of Congress, 1799.

List of traded goods in the account ledger:

Awl blades
Ball shot
Bands: arms and wrist
Beads
Blankets
Black silk handkerchiefs
Bracelets
Bridles
Cloth:

Black
Blue
Cadies
Calicoes
Calimancos
Embossed Serge
Flannel
Linens
Molton
Ribbon
Scarlet
Scotch sheeting
Silk Fruits
Strand
Striped cotton
Thread
Tinsel lace
Vermillion

Combs: ivory and horn
Ear bobs
Feathers: cock and round
Fine Steel
Fish hooks
Fish lines and Cod lines
Flint
Gorgets
Guns
Gun locks
Gun powder
Gun worms
Hamburg lines
Hats: Laced and Plain
Hawk bells
Hoes
Iron
Kettles: copper, brass, tin
Knives
Ladles
Locks
Looking glasses
Medals
Needles
Pen knives
Pipes
Razors
Rifles
Scissors
Shirts
Shoes
Steel
Tobacco: rolls, carrots
Tomahawks ("tommyhawks")
Trunks
Wampum
Subjects
Click on terms below to find any related finding aids on this site.
Subjects:

Formats:

Names:

Places:
Contents
Using These Materials
---
RESTRICTIONS:

The collection is open for research.

USE & PERMISSIONS:

Copyright status is unknown
PREFERRED CITATION:

Thomas Duggan Journal, William L. Clements Library, The University of Michigan