Back to top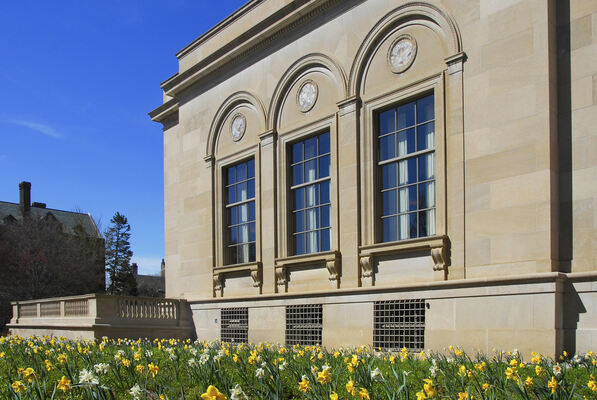 Address

:

909 South University Avenue

Ann Arbor, MI 48109, USA
David Nash collection, 1928-2008
Using These Materials
---
Restrictions:

The collection is open for research.
Summary
Creator:

Abstract:

This collection is made up of diaries, correspondence, documents, scrapbooks, photo albums, negatives, yearbooks, awards, artifacts, and regalia of career U.S. Navy officer David Nash. Much of the content relates to Lieutenant Nash's naval career and his time as a prisoner of war in the Pacific during World War II.

Extent:

3.25 lin. ft.

Language:

English

Authors:

Collection processed and finding aid created by Erin Berger, July 2018
Background
Scope and Content:

This collection is made up of diaries, correspondence, documents, scrapbooks, photo albums, negatives, yearbooks, awards, artifacts, and regalia of career U.S. Navy officer David Nash. Much of the content relates to Lieutenant Nash's naval career and his time as a prisoner of war in the Pacific during World War II.

The Diaries include two volumes (380 pages) by David Nash, detailing his experiences as a prisoner of war for over three and a half years during World War II. These are illustrated copies made after the war from original diaries and notes (one of his shipmates buried the first portion of the original diary in a 5-gallon tin can on Luzon in order to recover it later). Lieut. Nash's almost daily entries reveal his activities, health, mentality and moods, plus information on the activity around him and any rumors or gossip. Most entries conclude with a note to his "darlings," his wife Honoria and daughter Julie. Detailed illustrations of the prison camps and ships appear throughout the diaries. Nash also included relevant drawings in the margins (guards, a shower, turkey dinner, himself reading, playing cards, etc.).

The first diary is an alphabet-sectioned ledger with 300 lined pages, covering December 1, 1941, to May 29, 1944. It also contains lists of USS Mindanao personnel and occupants of Barrack #9 Camp. The diary opens with two watercolor maps of the China Sea entitled "Cruise of U.S.S. Mindanao, 1941" and "Corregidor and Vicinity, 1942." David Nash described his time on Mindanao, stationed at Corregidor during its surrender and capture by the Japanese forces, and as a prisoner of war at Bilibid Prison, Cabanatuan, USAFFE Camp 91st Division, a second time at Bilibid Prison, and the Davao Penal Colony.

The second diary has 80 lined pages and spans October 13, 1944, to October 10, 1944. This volume continues Nash's account of life as a prisoner of war. He described his experiences on the hell ship Oryoku Maru, at Hoten Camp in Mukden, Manchuria, and during the camp's liberation on August 19, 1945.

The Naval Documents, Correspondence and Articles series contains letters, reports, newspaper clippings, personal notes, awards, an illustration, and ephemera relating to David Nash's naval career and POWs in general; the bulk of which ranges between 1934 and 2005. A portion of the documents in this series relate to the family of a fellow naval officer named Heisinger.

USS Hornet files: Nash's correspondence requesting aircraft reports, aircraft action reports from the Hornet's carrier air group 11 bombing the hell ships Nash was held on, and Hornet Club ephemera, 1944-1945, 1972-2000.
Prisoner of War files: Nash's postwar correspondence with a fellow POW, who wrote on the band and entertainers at one of Nash's camps. Other papers include reports on how to survive as a prisoner of war, healthcare for survivors, articles relating to prisoners of war, pamphlets on American Japanese internment camps and the misuse of the term 'internment,' and Nash's personal notes, 1972-2008.
Heisinger files: Correspondence between the Heisinger family and David Nash, printed materials relating to World War II, official Navy photographs, and personal photographs.
Awards and Commendations: Awards given to David Nash by the Navy and the President of the United States and correspondence upon his retirement from the Navy.
Illustration of USS Mindanao
Map of a Western Pacific Cruise and a pin-up.

The Scrapbooks series consists of two scrapbooks.

[Personal Moments, 1928-1948]. This scrapbook tracks David and Honoria's life from high school until 1948. Much of it focuses on David Nash's career and his time as a prisoner of war. It contains photographs, newspaper clippings, letters, awards, telegrams, and ephemera, with captions or notes on most pages. Of particular note are letters and telegrams to Honoria Nash from the Navy informing her on her husband's status as missing and later as prisoner of war.
"Scrapbook, Hong Kong 1939-Dec. 1964." This scrapbook primarily traces David Nash's naval career through photographs, newspaper clippings, invitations, and ephemera from 1939 to 1964. It includes a few references to his wife Honoria's volunteer work and his daughter Julie's engagement.

The Photographs series contains four photo albums and many negatives.

Subseries: Photo Albums

"Aug. 1939 to 1941 En Route and at Hong Kong." This album consists of personal photographs from David and Honoria's honeymoon in the Grand Canyon in 1939, their travels to Hong Kong by way of San Francisco and Honolulu, life in Hong Kong up until the evacuation of dependents in 1940 and his assignment on USS Mindanao in 1941. Other locations photographed include Kowloon, Shameen, Canton, and New Territories. Each page is captioned with a date and/or description. Also included in this album is an envelope with duplicates and a telegram to David Nash's father informing him that his son's name was on a list of personnel at Camp Hoten in Mukden, Manchuria.
[Navy Photos, 1952-1960]. This album contains 40 photographs from 1952 to 1960, highlighting various events in David Nash's career, changes in command, reunions, an inspection trip, and naval ceremonies. It also includes individual and group portraits with fellow officers and staff. Some photographs include descriptions and dates.
[Navy Photos, 1960-1961, 1966]. This album is comprised of U.S. Navy photographs, largely from the period of David Nash's Naval Intelligence posting. Additional images include aerial photographs, Navy ships, two postcards from 1966, a Navy certificate, and an envelope containing miscellaneous negatives and photographs. Many of the photographs include notes with names and descriptions.
"Navy 1959-1965." This album consists of personal photographs from David Nash's Navy assignments. The three primary groupings include "Corregidor & Ft. Hughes 1959," "Comdesron 5 Deployment 1960," and "District Intelligence Officer 1961-65." Locations featured are Thailand (including Bangkok), Singapore, Saigon, Philippine Islands, Hong Kong, and California. Most photographs include notes on locations and names.

Subseries: Negatives. This subseries contains negatives from photographs of wide-ranging dates and topics, all related to David Nash's personal life and career.

The Yearbooks series contains four Lucky Bag United States Naval Academy yearbooks from 1932, 1933, 1934, and a 50 Year Rendezvous USNA-1935 anniversary yearbook.

The Artifacts and Regalia series contains objects from David Nash's career including his desk name plate, two plaques, a naval uniform belt, a bronze star, dog tags, and various other uniform accessories (ribbons, medals, pins, buttons, etc.).

Biographical / Historical:

David Nash was born on October 12, 1914, at Haddon Heights, New Jersey, to William M. and Elsie N. Nash. His father was Secretary of the Haddon Heights Victory Savings & Loan Association. David Nash had three brothers, William M., Jr., James, and Francis, all of whom joined the armed forces. In 1930, David Nash graduated from Haddon Heights High School. He attended Edgewood School in Greenwich, Connecticut, where he met Honoria Bacon, his future wife.

After completing his studies at Edgewood, he entered the U.S. Naval Academy at Annapolis. He graduated in 1935 and took his first assignment aboard USS Idaho. He served on the staff of the Commander in Chief, U.S. Fleet for a brief period before receiving a commission to the cruiser USS Nashville . He joined the Asiatic Fleet in 1938. David Nash married Honoria Bacon on May 5, 1939, before moving to Hong Kong. In 1940, Honoria and other dependents were ordered to move back to the U.S. where she had their first child, Julie Nash. Nash was still on duty with the Asiatic Fleet when the Japanese attacked Pearl Harbor on December 7, 1941. He was reassigned to USS Mindanao . In 1942, he was taken as a prisoner of war by the Japanese forces and remained a captive until the end of the war. Upon his return to the United States, he continued his career with the Navy, serving in the Korean War and with Naval Intelligence. For his service and time as a prisoner of war, he was awarded the Navy Cross, Prisoner of War Medal, Legion of Merit, and Purple Heart.

David Nash retired on July 1, 1965, after 30 years of U.S. Navy service. He served as Vice President and Trust Officer of the San Diego National Bank, an Officer with the Coronado Chamber of Commerce, and a founding member of the Optimist Club of Coronado, California. He died on August 3, 2007, at the age of 91.

Acquisition Information:

Donated by D. N. Diedrich, 2001. M-4880 .

Arrangement:

The collection is arranged in the following series:

Series I: Diaries
Series II: Naval Documents, Correspondence, and Articles
Series III: Scrapbooks
Series IV: Photographs

Subseries I: Photo Albums
Subseries II: Negatives

Series V: Yearbooks
Series VI: Artifacts and Regalia

Rules or Conventions:

Finding aid prepared using Describing Archives: A Content Standard (DACS)
Subjects
Click on terms below to find any related finding aids on this site.
Subjects:

Formats:

Names:

Places:
Contents
Using These Materials
---
RESTRICTIONS:

The collection is open for research.

USE & PERMISSIONS:

Copyright status is unknown
PREFERRED CITATION:

David Nash Collection, Duane Norman Diedrich Collection, William L. Clements Library, The University of Michigan