Back to top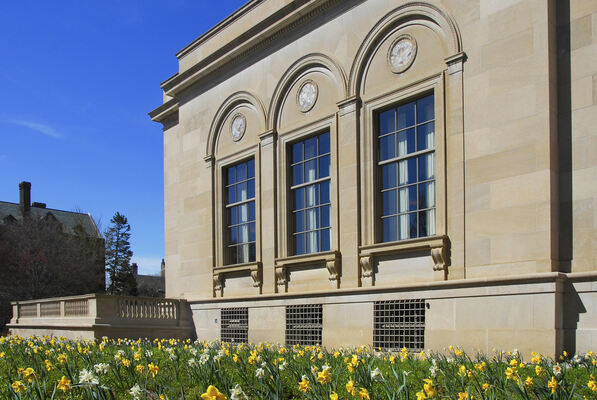 Address

:

909 South University Avenue

Ann Arbor, MI 48109, USA
Litchfield-French papers, 1862-1918 (majority within 1862-1899)
Using These Materials
---
Restrictions:

The collection is open for research.
Summary
Creator:

Abstract:

The Litchfield-French papers contain correspondence and documents related to the Civil War service of Allyne C. Litchfield and the Spanish-American War participation of his Litchfield's son-in-law, Roy A. French.

Extent:

1 linear foot

Language:

English

Authors:

Collection processed and finding aid created by Shannon Wait
Background
Scope and Content:

The Litchfield-French papers consist of 414 items ranging in date from February 15, 1862, to 1918, though the bulk of the collection lies between 1862 and 1899. The collection includes 335 letters, 60 documents, and several clippings, photographs, and receipts. Approximately 280 of the letters cover the period of Allyne Litchfield's Civil War service, including letters from Litchfield to his wife, letters among and between the Litchfield and Carver families (especially Lysander Carver and Susan Carver), and other correspondence pertaining to Allyne Litchfield. Roy French either wrote or received around 65 of the letters, primarily during the 1890s.

Between early 1863 and Litchfield's capture in March 1864, he wrote near-daily letters to his wife, describing movements, battles, and camp-life, and expressing his love for her. On May 9, 1863, he described the exhaustion of cavalry forces, led by George Stoneman, to whom the 7th Michigan sent reinforcements: "you can imagine perhaps the condition of men and horses after being saddled and ridding [sic] for 7 days. One can see the bare bones on the backs of some of them." His letters of July 6 and 7, 1863, are almost entirely devoted to his experiences at Gettysburg, and contain his accounts of his horse falling on him after it was shot in battle, and his regiment's extremely heavy losses. At times, Litchfield's correspondence also reveals his managerial side, as in a letter from Michigan Governor Austin Blair, recounting an anonymous complaint about "Col. Man" (almost certainly Col. William D. Mann) and requesting Litchfield's perspective on the matter (June 18, 1863). Also of interest is a letter of December 19, 1863, in which Litchfield detailed having dinner with 24-year old George Armstrong Custer and expressed his admiration for him.

After his capture, Litchfield wrote infrequently; however, ,in his letter of March 16, 1864, he described his conditions: "I have been kept in an 8x12 feet cell… 4 negro soldiers with us." More prevalent are letters to Susan Litchfield from family members, expressing support for her and suggesting solace in religion. The few letters to his wife, Litchfield generally communicated an optimistic attitude and gratitude for his good health, as in his letter of November 4, 1865, from prison in Columbia, South Carolina: "I have shelter, still retain my old overcoat and have plenty of blankets, which I am sorry to say is not the case with most of the officers."

Very little correspondence exists between 1865 and 1893. In the latter year, Roy A. French began writing a series of letters to his relatives, which became more frequent when he joined the military. In 1898, he commenced writing to his future wife, Almira "Myra" French (daughter of Allyne and Susan French). He described "monotonous" camp life at Camp Townsend in Peekskill, New York (July 15, 1898), his voyage to Puerto Rico on the Chester, during which he was very seasick, and his observations of Ponce, Puerto Rico, including the people, their modes of transportation, and the wild fruits that he saw (July 15, 1898).

On September 25, 1898, he wrote from "Camp Starvation" ("that is what the regulars call this camp because we are fed so poorly"). He reported prolonged health problems, from which he would die in 1911.

The 60 documents and miscellaneous items include newspaper clippings, military and family documents (such as a will, a passport, and a wedding invitation), a wallet, and a metal nameplate. Of particular interest is a manuscript copy of a letter of recommendation for Litchfield by George A. Custer. The copy is dated February 24, 1881. Other items document Litchfield's service in India to some extent.

Biographical / Historical:

Allyne Cushing Litchfield was born in Hingham, Massachusetts, on July 15, 1835, the youngest of four children. His parents were Anna Cushing (b. 1809) and shipwright Nichols Litchfield (1805-1879). By 1860, Allyne was working as a lumberman in Georgetown, Michigan, and had married Susan Carver (b. 1835). He entered the military as captain of the 5th Michigan Cavalry on August 14, 1862, and served as lieutenant colonel in the 7th Michigan Cavalry from November 14, 1862, to January 31, 1865. He fought at Gettysburg and was taken prisoner in the Kilpatrick-Dahlgren Raid at Athens Station on March 1, 1864. For over nine months, he was held in various Confederate prisons, including Libby Prison in Richmond, Virginia, and "Camp Sorghum" in Columbia, South Carolina, but was eventually exchanged in late December. Upon his return, he was brevetted brigadier general. After the war, Litchfield worked briefly as a postal clerk, and in 1871, he was appointed United States Consul General in Calcutta. He died in 1911 of pneumonia.

Allyne and Susan Litchfield had at least three children: Lawrence (b. c. 1862), Lucius (b. c. 1866), and Almira (b. 1875). On April 17, 1901, Almira married Roy Aaron French (1874-1911), son of Lorenzo French and Eutoka Hinman, in Oakmont, Pennsylvania. French had served in Puerto Rico during the Spanish-American war with Company K, 1st U.S. Volunteer Engineers. After his return from the war, he worked as a mechanical engineer until his death at age 35 from septic endocarditis originating from an infection he contracted during his service in Puerto Rico.

Acquisition Information:

1997, 2004. M-3350; M-4365 .

Processing information:

Cataloging funded by the National Endowment for the Humanities (NEH) and the "We the People" project.

Arrangement:

The items are arranged into six series:

I. Correspondence
II. Poetry and Writings
III. Photographs and Ephemera
IV. Military and Legal Documents
V. Receipts and Accounts
VI. Printed Materials

Rules or Conventions:

Finding aid prepared using Describing Archives: A Content Standard (DACS)
Subjects
Click on terms below to find any related finding aids on this site.
Subjects:

Formats:

Names:

Places:
Contents
Using These Materials
---
RESTRICTIONS:

The collection is open for research.

USE & PERMISSIONS:

Copyright status is unknown
PREFERRED CITATION:

Litchfield-French Papers, William L. Clements Library, The University of Michigan