Back to top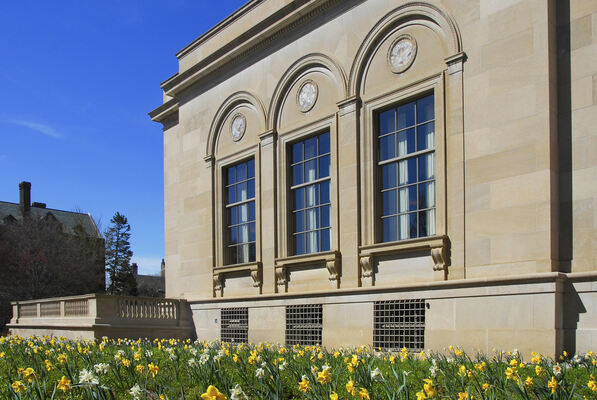 Address

:

909 South University Avenue

Ann Arbor, MI 48109, USA
Philena Kendall papers, 1820-1895 (majority within 1850s-1870s)
Using These Materials
---
Restrictions:

The collection is open to research.
Summary
Creator:

Abstract:

The Kendall collection consists of 95 letters written to Philena Kendall, a Quaker from New Castle County in Delaware, from female family members and friends, particularly her aunt Mabell, her sister Emma, and her sister-in-law Emily. The papers also include two handmade volumes of Phildena Kendall's poetry and clippings from newspapers.

Extent:

97 items

Language:

English

Authors:

Collection processed and finding aid created by Rachel K. Onuf
Background
Scope and Content:

Most of these 95 letters were written to Philena Kendall from female family members and friends, particularly her aunt Mabell, sister Emma, and sister-in-law Emily. There are three early letters written by Philena to her parents, while she was visiting relatives in West Chester and Washington D.C. This is a typical collection of family correspondence, and most of the letters are full of news about family members and local events.

People teased Philena about her beaux throughout her life, and it is difficult to tell why she did not marry. "I do wonder if ever I will be married," she mused, in a letter to her parents (1853 February 27). Writing home while she was in Washington D. C., Philena gushed about her "Delaware friend," even as she bragged about how the Governor of Alabama (John Anthony Winston) had asked her to accompany him to church. "I would not give my little Delaware friend (if I had him) for all the rich and great men of the south or any other part of the world," she declared (1854 April 9). Her visit to Washington was nonetheless a social triumph. In addition to attending a Catholic church and spending the afternoon with the Governor, Philena received invitations to visit "Ohio New Orleans &c" before returning to her home.

A letter from Mabell indicates that Philena's "true and honnerable little Farmer" died later that year: "it is a great sattisfaction to me that thee has been so wonderfully supported so far to bear up through thy many trials, and also that thee has received so much sympathy and kindness from his family and friends and also from thine" (1854 November 18). When Mabell continued, "I firmly trust that such warmth of feeling may never wax cold. I well know that it is often as thee says but I hope it will not be so in thy case," she might have been responding to a statement by Philena to the effect that she would now become a spinster rather than marry another.

The kinswomen were often separated, for they lived far enough away that visits had to be arranged. The most important aspect of the arrangements was locating a man willing to drive a woman from one town to another. Time and again, visits were put off indefinitely because the available escorts did not have the time or inclination to drive the women, and were "bitterly opposed" to letting them drive themselves. Having a beau at one's beck and call enhanced the chances of getting a ride, but beaux were not always in abundance (1851 Dec. 14). Phebe, a friend of Philena's who lived in West Chester, wrote, "thee was very kind to tell me the road to Delaware but the very thing I want I have not got and that is somebody to bring me" (1852 May 9). Another friend agreed that "men will not stop their work to let women abroad, at least ours won't" (1858 August 29).

Often the women had to rely on letters to maintain and sustain their friendships. Phebe consoled herself by telling Philena, "when i am writeing to thee it seems all most as though I was talking to thee i am very glad thare is sutch things as pens ink and paper for without them i don't know what would become of thee and me for if we cannot get to see one another we can at least write letters" (1852 July 17). "Writeing" was a struggle for many, including Phebe, and these correspondences often languished. Even if writing was not a struggle, finding the time in which to write could be a serious obstacle.

The liveliest letters were written by Philena's merry aunt Mabell, who often did get beyond listing who had died and what the weather was like. In the middle of a letter she interposed, "after writing this far I laid my pen & paper by to get supper for I am the maid of all work as the saying is. Some of the people in this place think it quite unlady like to go in to the kitchen so I think I must be extremely vulgar in their eyes for that is generly where I am to be found, but I don't care for all they can say about me I just feel as independent as a wood sawyer amongst them" (1851 August 10). She regularly made light of the tremendous amount of work she had to do. During a period when she was fixing breakfast for thirteen or more people before six o'clock every morning, she focused on her happiness that Emmor had more people helping with the harvest (1853 September 11). Another time she wrote, "We have been verry buissy all fall and winter sewing & quilting Butchering and various other things which we find to occupy our time. I have hardly been inside of a neighbours house except when some one was sick for the last six months" (1867 January 20).

The Kendalls and Entrikins were Quakers, but they did not write to each other about religious topics. The sole exception is an early letter from Richard Pryor to John Kendall, which is extremely religious in tone (1832 June 26). There are frequent -- but brief -- mentions of attending meeting. The only longer description is of "the largest meeting ever" held at the Kennett Square meeting house, but Philena's sister Emma does little more than comment on the vast quantity of carriages (1878 January 20).

The collection also includes two of Philena Kendall's handmade volumes of poetry, one composed of original poems and one a scrapbook of published pieces, both featuring painted paper wrappers. The collection of original poetry dates from December 1851 through February 1852, and consists of ten poems, eight of which are acrostics. Philena Kendall's 50-page scrapbook is dated 1853 and has over 150 clippings of printed poetry and articles pasted over the pages of the Foreign Missionary Chronicle, volume 7 (February 1839). While both volumes focus primarily on friendship, love, family relationships, and religion, the scrapbook also includes poems on death, nature, Native Americans, firemen, Whigs, slavery, and other topics. A news article on a "young mulatto" attempting to murder her employers' daughter also appears in the scrapbook, as well as an excerpt of a "Chinese Song."

Biographical / Historical:

Philena was the daughter of Gibbons and Eliza Kendall, who were Quakers living in New Castle County, Delaware, near the "Mermaid" post office. Philena never married. She had a brother Caspar, who succeeded as a carriage manufacturer, and was married to Emily. They moved from Wilmington to Philadelphia in the early 1880s. Philena also had a younger sister named Emma, who attended Miss Shortledge's Institute in Kennett Square, Pennsylvania.

Philena's aunt and uncle, Mabell P. and Emmor Entrikin, lived in West Chester, Pennsylvania, and she often went up there for long visits to help her aunt. As an adult, Philena probably maintained her own home, but she also rotated among several households, providing welcome assistance to busy kinswomen. She spent time in Wilmington, with her brother and Emily, in New Castle County with her parents, in West Chester, with her aunt and uncle, and in Kennett Square, where Emma went to school and settled down.

Acquisition Information:

1994, 1997, 1998, 2011, and 2014. M-3057.2, M-3334, M-3445.3, M-4852, and M-5037.2

Rules or Conventions:

Finding aid prepared using Describing Archives: A Content Standard (DACS)
Related
Additional Descriptive Data:

Primary Correspondents

Entrikin, Emmor
Entrikin, Mabell P.
Kendall, Caspar
Kendall, Eliza
Kendall, Emily
Kendall, Emma
Kendall, Gibbons
Kendall, Philena
Yearsley, Phebe A.nn

Secondary Correspondents

[Bushick], Hayward
Bushick, Thomas
Cousin Albert
Cousin Belle
Cousin Emmarene
Cousin Hanna W.
Cousin Mary Ann
Fell, James P.
Fell, Watson
Garrett, Maggie
Gratz, W. S.
Hartley, Sarah
Kendall, John
Kendall, Rebecca G.
Kendall, William
Markly, G. B.
Meredith, Thomasin P.
Pryor, Richard
Sharpless, Edith
Wesley
Woodward, Sibilla P.

Partial Subject Index

Centennial Exhibition (1876 : Philadelphia, Pa.)
Governors--Alabama
Washington (D.C.)--Description and travel

1854 March 30
1854 April 9

Winston, John Anthony (1812-1871)
Subjects
Click on terms below to find any related finding aids on this site.
Subjects:

Formats:

Names:

Places:
Contents
Using These Materials
---
RESTRICTIONS:

The collection is open to research.

USE & PERMISSIONS:

Copyright status is unknown.
PREFERRED CITATION:

Philena Kendall Papers, William L. Clements Library, University of Michigan.