Back to top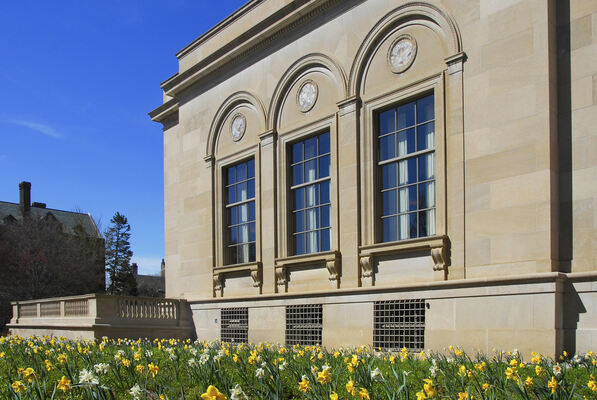 Address

:

909 South University Avenue

Ann Arbor, MI 48109, USA
Bartlett family papers, 1839-1931
Using These Materials
---
Restrictions:

The collection is open for research.
Summary
Creator:

Abstract:

The Bartlett family papers contain correspondence, documents, photographs, and a scrapbook related to Lieutenant Washington A. Bartlett of the United States Navy and to his descendants, including his granddaughter, author Lina Bartlett Ditson.

Extent:

1.5 linear feet

Language:

English
French

Authors:

Collection processed and finding aid created by Meg Hixon, October 2011
Background
Scope and Content:

The Bartlett family papers contain correspondence, documents, photographs, and a scrapbook related to Lieutenant Washington A. Bartlett of the United States Navy and to his descendants, including author Lina Bartlett Ditson, his granddaughter.

The Correspondence series contains letters written to various members of the Bartlett family. The earliest items concern Washington A. Bartlett's naval career, including several letters between Bartlett and his wife Ruth. In a letter from May-June 1845, Washington Bartlett discussed political and military conflicts between the United States and Mexico. Much of his other correspondence is contained in a letter book, which covers the years 1835-1862.

Other items in the series are incoming personal and business letters to George L. Ditson, Bartlett's son-in-law. Some of these pertain to his appointment as United States Consul in Nuevitas, Cuba, a few of which are in Spanish. Later material includes a letter from Ronald Lodge to his mother, Oralie Ditson Lodge (Washington A. Bartlett's granddaughter) about his successful fitness examination for the United States Navy, enclosing a photograph of Lodge in uniform (April 17, 1917), and a letter on stationery from the White Star Line ocean liner Olympic (November 14, 1928).

The Documents and Financial Papers relate to several generations of the Bartlett family. Of note are a certificate about Washington A. Bartlett's qualification as a United States Navy midshipmen, signed by Martin Van Buren (November 20, 1839), and an authorized copy of Washington A. Bartlett and Ruth Budd Bloom's marriage certificate (June 17, 1861). The series also contains receipts and accounts.

The Writings series primarily contains typed copies of poems and stories composed by Lina Bartlett Ditson. Included are 8 poems, 1 group of poetry "Fragments," and 7 short stories. Two items, which may not be by Ditson, are in French, including an acrostic poem based on Ruth Budd Bartlett's name.

The collection's 8 Calling Cards and Invitations include manuscript and printed visiting cards for "Mr. and Mrs. Bartlett" and an invitation to the home of William H. and Frances Seward.

A single Illustration, dated August 1833, depicts the brig Mermaid at sea. A map of a portion of Albany, New York, shows the location of B. Lodge & Company.

The Photographs series has mounted and loose portraits, several cartes-de-visite and cabinet cards, a glass-plate positive of a young girl, and numerous snapshots. Early portraits depict Oralie Ditson Lodge and Lina Bartlett Ditson (occasionally in costume), and 130 20th-century snapshots were taken during a family vacation Eagle Lake in New York.

The Lena Bartlett Ditson Scrapbook contains newspaper articles, programs, and correspondence about Lina Bartlett Ditson, assembled by her sister Oralie after Lina's death. Most items pertain to Lina's artistic pursuits, such as vocal performances and published novels. Incoming correspondence to Lina and condolence letters to her family following her death are also present.

The Printed Items series is made up of postcards, newspaper clippings, pamphlets, and other items. Newspaper Clippings pertain to numerous topics, such as William S. Lodge's political career, interstate commerce legislation, labor news, and members of the Bartlett family.

The collection contains three Pamphlets:

Defence of Washington A. Bartlett, Ex-Lieutenant, United States Navy: Read and admitted to Record, by Naval Court of Inquiry... New York: Harper & Brothers, 1857.
International Association for the Total Suppression of Vivisection. "The Woman" and the Age: A Letter Addressed to the Right Hon. W. E. Gladstone, M.P., First Lord of the Treasury. London: E. W. Allen, 1881.
Olcott, Henry S. The Spirit of the Zoroastrian Religion. Bombay: 1882.

Other printed material includes poems by Barrington Lodge; engravings of Washington A. Bartlett; a colored print showing a woman in a dress that Ruth Budd Bartlett wore during a royal reception; and a campaign poster for William S. Lodge's mayoral campaign in Albany, New York.

The Genealogy series contains information about Washington A. Bartlett's descendants and allied families, particularly the Lodge family.

Biographical / Historical:

Washington Allon Bartlett was born in Maine around 1816 and joined the United States Navy as a midshipman in January 1833. He served on several ships and attained the rank of lieutenant prior to the Mexican-American War. During the war, he was the first alcalde (mayor) of San Francisco. He and his wife, Ruth Budd Bloom, married in Albany, New York, on July 19, 1838, and had at least one daughter, Oralie M. (1841-1906). Washington Bartlett and several other officers were released from the navy following an 1855 Congressional act, and his challenge of the mass dismissal became a test court case for the legislation. Bartlett was never formally reinstated to the navy, and he died in 1865.

Oralie M. Bartlett married Dr. George Leighton Ditson of Albany, New York, and they had two daughters, Lina Bartlett Ditson (1879-1900) and Oralie Ditson. Lina, an author and poet, published three historical novels before her sudden death from illness. Oralie married William Scott Lodge; their son Ronald served in the navy during World War I.

Acquisition Information:

1994. M-2988, M-3010.1, M-3010.2, M-3022 .

Processing information:

Cataloging funded by the National Historical Publications and Records Commission (NHPRC). This collection has been processed according to minimal processing procedures and may be revised, expanded, or updated in the future.

Arrangement:

The collection is arranged in the following series:

Series I: Correspondence
Series II: Documents and Financial Papers
Series III: Writings
Series IV: Calling Cards and Invitations
Series V: Illustration and Map
Series VI: Photographs
Series VII: Scrapbook
Series VIII: Printed Items

Subseries I: Postcards
Subseries II: Newspaper Clippings
Subseries III: Pamphlets
Subseries IV: Other Printed Material

Series IX: Genealogy

The Correspondence and Documents series and Financial Papers series are arranged chronologically, the Photographs series is arranged by format, the Newspaper Clippings are grouped by subject, and items originally laid into the scrapbook remain housed with the bound volume.

Rules or Conventions:

Finding aid prepared using Describing Archives: A Content Standard (DACS)
Related
Additional Descriptive Data:

Bibliography

Bartlett, Washington A. The Memorial of Washington Allon Bartlett, Late a Lieutenant in the Navy... Washington: G. S. Gideon, 1856.
Subjects
Click on terms below to find any related finding aids on this site.
Subjects:

Formats:

Names:

Places:
Contents
Using These Materials
---
RESTRICTIONS:

The collection is open for research.

USE & PERMISSIONS:

Copyright status is unknown
PREFERRED CITATION:

Bartlett Family Papers, William L. Clements Library, The University of Michigan