Back to top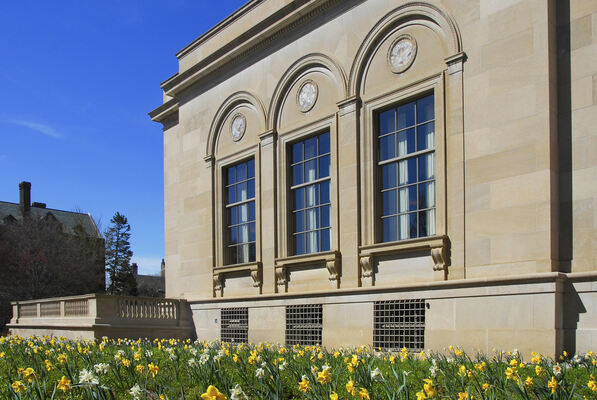 Address

:

909 South University Avenue

Ann Arbor, MI 48109, USA
Southgate family papers, 1755-1875
Using These Materials
---
Restrictions:

The collection is open for research.
Summary
Creator:

Abstract:

The Southgate family papers contain correspondence, documents, journals, writings, and drawings related to the Southgate family of Massachusetts and the Bigelow family of Michigan City, Indiana.

Extent:

0.5 linear feet

Language:

English

Authors:

Collection processed and finding aid created by Shannon Wait, June 2011
Background
Scope and Content:

The Southgate family papers contain a total of 157 items: 107 letters, 30 documents and financial records, 16 writings and compositions, 2 printed items, a journal, and a journal fragment. The materials span 1755 to 1875 and represent several generations of the Southgate family of Massachusetts, Vermont, and Indiana.

The Correspondence series contains the incoming and outgoing correspondence of various members of the Southgate family. The earliest letters in the collection are primarily incoming to Steward Southgate and concern such topics as family news, local marriages, finances, and travel around Massachusetts. After Steward's death in 1765, the focus of the collection shifts to the next generation, particularly siblings John Southgate, Robert Southgate, and Sarah (Southgate) Dickinson. Letters frequently pertain to health issues, including the inoculation of Sarah's children (May 21, 1768), a wrist injury that Sarah received while knitting (March 27, 1775), and the deaths from scarlet fever of five children of Steward Southgate, Jr. (September 9, 1795). A few letters refer briefly to politics and the hardships of life in rural New England.

After the turn of the century, correspondence between the siblings becomes much scarcer, and focus shifts to the next generation of cousins and siblings, including Asenath Dickinson, Eliza Southgate, and Harriet Southgate. Letters between the young women tend to be very sentimental and affectionate, and reflect frequently on the themes of female friendship and religion. On April 5, 1816, Asenath Dickinson wrote to Eliza from Hadley, Massachusetts, "you have undoubtedly heard of the awakening in this place that God is shewing mercy to siners [sic] of all ages," and went on to describe daily meetings of believers. She noted that on Friday, "the young Converts speak and Pray." Letters postdating the 1821 birth of Eliza's son, George F. Bigelow, frequently refer to his poor health during childhood. Near the end of the series, letters describe Eliza's activities and social visits in Michigan City, Indiana, where she resided from about 1835 until her death in 1839, as well as George's college experiences in at Harvard University. A few scattered late letters are incoming to George Bigelow and shed light on his medical practice and real estate interests in Valparaiso, Indiana.

The Journals series contains a journal and a journal fragment, dated June 1826 and April 20, 1850, respectively. Though the earlier journal is unsigned, its author appears to be Eliza Southgate Bigelow; it contains a description of a party, musings on philosophical and religious subjects, and references to sermons that Eliza heard. George Bigelow wrote the journal fragment concerning an unspecified event, which he referred to as "tak[ing] a tower."

The Documents and Financial Records series includes receipts and accounts, land indentures, land descriptions, and a drawing of a 100-acre plot. Taken together, the materials span 1756-1836. The documents relate primarily to transactions involving members of the Southgate family in Massachusetts and provide details of their material and financial circumstances.

The Writings series contains many compositions by George F. Bigelow, including school essays on the topics of cheerfulness; the growth of Michigan City, Indiana; contentment; suffering; debt and credit; and the traits of good and bad scholars. Also present are a play by Bigelow entitled "The Minister at Home," several unattributed poems, and an essay on Steward Southgate, Sr., by a descendant.

The Drawings series contains 11 pen and ink and pencil drawings of decorative patterns, many of which depict leaves and flowers.

The Printed Items series contains a newspaper clipping concerning probate courts in Connecticut and a stamp related to the American Merchants Union Express company.

Biographical / Historical:

Steward Southgate was born on September 8, 1703, in Combs, Suffolk, England, the son of Richard Southgate and Elizabeth Steward. In 1717, the Southgate family sailed for New England, and in 1718, they were among the first to settle Leicester, Massachusetts. On March 28, 1735, Steward married Elizabeth Scott, with whom he had five children: John (b. 1737), Robert (b. 1741), Margaret (b. 1743), Sarah (b. 1744), and Steward (b. 1748). In 1744 or 1745, Steward left the Church of the First Society in order to join the Quakers. He died in 1765.

John Southgate, Steward's oldest son, lived and worked in Leicester for most of his life. He married Eleanor Seargent, with whom he had several children, including John, Eliza (1795-1839; married Jacob Bigelow), and Sally. He worked as a land surveyor in Massachusetts and served in the Revolutionary War, first as adjutant to a regiment of minutemen, and then as a captain-lieutenant after 1777.

One of John Southgate's brothers, Robert Southgate, moved from Leicester to Scarborough, Maine, to study medicine. There, he married Mary King (sister of the noted federalist Rufus King) in 1773; they had at least 12 children. Robert amassed a large amount of land in Scarborough, and was eventually appointed Judge of the Court of Common Pleas.

Another brother, Steward Southgate, Jr., also served in the Revolution and resided first in Hardwick, Massachusetts, and then Barnard, Vermont. He married Deborah Raymond in 1773. In 1795, the couple lost five children to scarlet fever within 18 days. Sarah Southgate married Azariah Dickinson and settled with him in Hadley, Massachusetts. They had several children, including Asenath Dickinson.

Acquisition Information:

1992-1995. M-2896.3, M-2947.25, M-2891.30, M-2984.5, M-3167.2, M-4380 .

Processing information:

Cataloging funded by the National Endowment for the Humanities (NEH) and the "We the People" project.

Arrangement:

The Southgate family papers are arranged into the following series:

Correspondence
Journals
Documents and Financial Records
Writings
Drawings
Printed Items

Rules or Conventions:

Finding aid prepared using Describing Archives: A Content Standard (DACS)
Subjects
Click on terms below to find any related finding aids on this site.
Subjects:

Formats:

Names:

Places:
Contents
Using These Materials
---
RESTRICTIONS:

The collection is open for research.

USE & PERMISSIONS:

Copyright status is unknown
PREFERRED CITATION:

Southgate Family Papers, William L. Clements Library, The University of Michigan