Back to top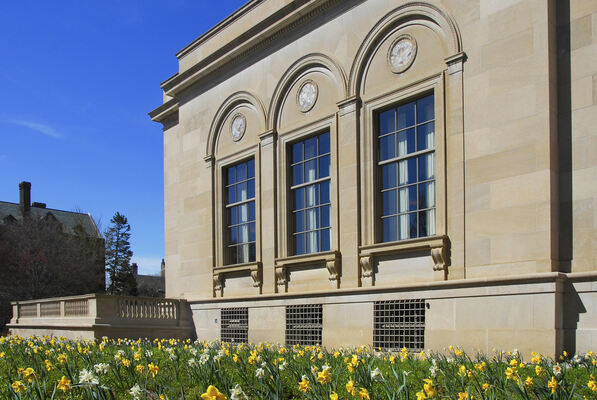 Address

:

909 South University Avenue

Ann Arbor, MI 48109, USA
Wilkes County, Georgia collection, 1778-1867, (Majority of material found within 1778-1830)
Using These Materials
---
Restrictions:

The collection is open for research.
Summary
Creator:

Abstract:

The Wilkes County, Georgia collection is made up of probate inventories, estate records, indentures, receipts, accounts, and other documents relating to the inhabitants of Wilkes County, Georgia.

Extent:

222 items

Language:

English

Authors:

Collection processed and finding aid created by Manuscript Division staff
Background
Scope and Content:

This collection contains 204 items, chiefly probate inventories, receipts, records of sales of decedents' property, indentures and other legal documents. Eighty-seven of the items pertain to the estate of Robert Toombs (d. 1826). Most of the items date from between 1778 and 1830. Twenty-one items date from 1839 to 1867; there are no probate inventories for those decades. Almost all of the material in this collection comes from Wilkes County, but a few documents are from other counties.

The probate inventories provide a wealth of details about the lives of Wilkes County residents, enslaved and free. Inventories can be used to reconstruct some details of slaves' lives. These documents show the number of slaves on plantations with the monetary value assigned to them, often give names of slaves, and indicate if women had children. Sometimes appraisers noted the names of a woman's children. For some decedents, the records of the disposition of estates show the scattering of slaves to various slaveholders as well as the distribution of other property. The "List of the property sold of Lewis Biddles Estate Deceased," has unusual value: It breaks down the slaves sold into family groups (information beyond the more frequent notations of mothers and children). A poignant 1828 estate sale record relates that Old Andrew and Old Amy were "offered & no bidder." The collection includes other material about slaves and slavery, such as records of the hiring out of slaves and a 1784 bond that expressed a preference for a "country born negroe boy." Four court documents from the late 1780s and early 1790s reveal cases of "Negroe Stealing" but with scant detail. Another court document, from 1792, declares that a Capt. John Man "saw a Negro man Ben, said to be the property of Richard Baily on the morning of the 29th June Instant, much wounded, which appeared to be done by shooting." Man testified that one Norcut Slaven had told Man that Slaven "has shot the said Negro Ben." The court took action against Slaven and other men, though the documents do not show the final outcome of the case. The records in this collection can be used to study the economy of Wilkes County. In addition to slaves, inventories list livestock and equipment, such as plows, cotton cards and looms, and blacksmiths' tools -- details that allow scholars to study the extent of plantations' self-sufficiency or participation in the market. With qualifications due to uncertainty about completeness, these inventories can be used to study wealth and consumption over time and to compare the lifestyles of the well-off versus the poor. The records also allow analysis of levels of literacy. The collection also offers information regarding material culture and consumption. William Grant furnished his house with "3 Painted Pine dressing tables," "1 Dozen Rush Bottom Chairs," and several pieces of mahogany furniture among other things. Inventories indicate that Wilkes County residents might own musical instruments, pillow cases, sugar dishes, custard cups, decanters, looking glasses, and books (occasionally listed by title) to name a few of the consumer goods that turn up in the records. The "Inventory of the estate and effects of William Rogers" suggests that Rogers may have been a teacher or bookseller. His books included Lessons for Reading, Schoolmasters asst, two copies of Ovid's Metamorphoses, a few dictionaries and a number of grammars. Some other miscellaneous inventory items listed were traps for rodents, 55 gallons of peach brandy, 22 thimbles, spice mortars, coffee mills and waffle irons.

Inventories can be used to study women's and men's legal and financial roles. Some probate inventories contain lists of debts. Women rarely served as administrators or controlled property that went through the probate process, but a few women appear in this collection in those positions. Women's presence is greatest as buyers of property sold at estate sales and as slaves. The collection contains a few wills, receipts, contracts and miscellaneous legal documents.

Approximately 80 documents about Robert Toombs's estate provide an especially full record of one family's spending on goods and services. Toombs's wife, Catherine, settled the estate's accounts over the few years after Toombs's death in 1826. Pages of accounts and receipts show the cost of education, library fees, the children's board, food, clothes, furniture, postage, medical services (including those of midwives), legal services, piano tuning, transportation, and taxes. The records also show the price that Toombs's got for their cotton and corn. A picture of the lives of the Toombs's family emerges from these records. The sons attended Franklin College, daughter Sarah Ann played the piano. The family received the Wesleyan Journal according to a receipt for paying postage for the journal. To drink, the Toombses might choose from coffee, gin, whisky or "the best Madeira Wine."

Biographical / Historical:

Wilkes County lies in the northeastern part of Georgia. American settlers began to establish a formal presence in the area in the 1770s. A treaty with the Cherokees and Creeks in 1773 transferred title of the land. In 1777, the county was laid out, though over the next few decades the boundaries changed several times. Wilkes County residents held their first court in 1779 to try "several persons whom [the grand jury] had cause to believe, have acted in conjunction with, and have aided, abetted, and assisted the British, and the avowed enemies of the United States." The court found guilty and sentenced to hang nine people, most for treason. The American Revolution disrupted life for many Wilkes County residents. According to White's Statistics of Georgia, "During the American Revolution, no part of the State suffered more than Wilkes. . . It received the name of the Hornet's Nest,' from the great opposition of the people to the tories." The name of the county testified to the politics of the 1770s; it honored John Wilkes for his support of American colonists' opposition to taxation by Parliament.

In 1824, Wilkes County seemed to be one of the wealthiest counties in the state based on their tax payments. However, over the period that this collection covers, the county's fortunes fell. "The surface of the country is undulating," according to White's Statistics, but appealing topography was but one facet of the land. White's description added that "The soil is various," suited to cotton and different grains, and "generally was once very fertile, but has suffered from much injudicious culture." Perhaps worn-out soil explained the county's population loss, a loss that White attributed simply to "many causes." In 1824, 16,975 people - 9956 black and 7019 white - lived in Wilkes County. By 1849, the population had fallen to 11,042. Another reason for the decline in population might be that "In 1826-27, the county suffered much from sickness."

Acquisition Information:

Donated by U. B. Phillips.

Rules or Conventions:

Finding aid prepared using Describing Archives: A Content Standard (DACS)
Related
Additional Descriptive Data:

Decedent index (n.b. Death years are suppositions from probate inventories and other documents)

James Aycock, d. 1778
John Coleman, d. 1779
Dency Hinton, d. 1779 (sale of estate was 1779)
Lewis Salmon, d. 1781
David M'Cullers, d. 1782
Charles Williams, d. 1782
Benjamin Burges Chancy (?), d. 1782 or 1783
Henry Duke, d. 1783
Daniel M'Claire, d. 1783
Robert Car, d. 1783
Hugh Gillaland, d. 1783
John Coleman, d. 1784
Abner Hill, d. 1788
John Grimes, d. 1790
Deveraux Jarrat, d. 1789
William Wheel, d. 1793
Peter Godsby, d. 1793
Christopher M'Knight, d. 1794
Lewis Biddle, d. 1794
Presley Ramsay, d. 1794
John McLean, d. 1794
William Rogers, d. 1794
Tabitha Rogers, d. 1795
William Lea, d. 1795
John Blalock, d. 1796
George Freeman, d. 1796
David Montgomery, d. 1796
John Oliver, d. 1797
Nathaniel Rice, d. 1799
John Owens, d. 1799
Robert Christmas, d. 1800
John Allison, d. 1800
Richard Reynolds, d. 1800
John Smith, d. 1800
Robert Carlton, d. 1800
Francis Gordon, d. 1800
Benjamin Jordon, d. 1802
James Gollehor, d. 1803
John Burns, d. 1803
William Evans, d. 1806
John McLain, d. 1807
William Booker, d. 1808
Charles Terrell, d. 1808
Robert Ware, d. 1813
John Nawler, d. 1813
John Pope, d. 1814
Andrew Heartfield, d. 1815
Richard Revier, d. 1816
John Edwards, d. 1817
Susannah Evans, d. 1817
Solomon Patton, d. 1817
Thomas Darracott, d. 1817
Joshua Render, d. 1818
Wylie Pope, d. 1819
Josiah Ellington, d. 1820
Susannah Render, d. 1821
William Proctor, d. 1824
Abner Webster, d. 1823
William Grant, d. 1825
Joshua Render, d. 1824
Josiah Pope, d. 1825
John P. Johnson, d. 1827
Robert Toombs, d. 1826
Matthew Talbot, d. 1828
Joshua Jackson, d. 1830
M. Turner
John Stewart
John Buckhatter
Contents
Using These Materials
---
RESTRICTIONS:

The collection is open for research.

USE & PERMISSIONS:

Copyright status is unknown.
PREFERRED CITATION:

Wilkes County, Georgia Collection William L. Clements Library, The University of Michigan