Back to top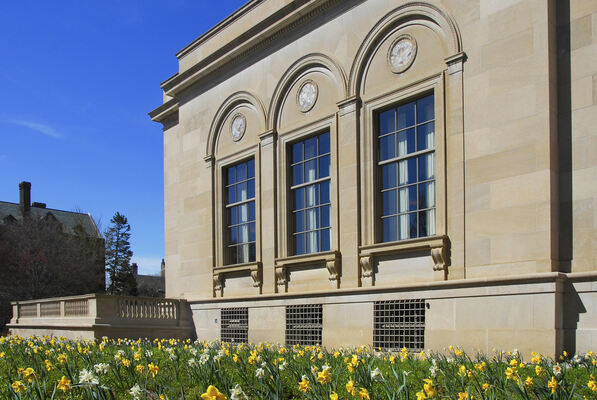 Address

:

909 South University Avenue

Ann Arbor, MI 48109, USA
Lawrence-Bass family papers, 1725-1904 (majority within 1800-1862)
Using These Materials
---
Restrictions:

The collection is open for research.
Summary
Creator:

Abstract:

The Lawrence-Bass family papers contain correspondence, writings, documents, and other items related to William Lawrence of Lincoln, Massachusetts; his grandson, Jonathan Bass of Randolph and Braintree, Vermont; and the Bass family. The material concerns family relationships and news, land ownership, and religion.

Extent:

0.25 linear feet

Language:

English

Authors:

Collection processed and finding aid created by Meg Hixon, August 2012
Background
Scope and Content:

This collection contains correspondence, writings, documents, and other items related to William Lawrence of Lincoln, Massachusetts; to his grandson, Jonathan Bass of Randolph and Braintree, Vermont; and to the Bass family.

The Correspondence series (65 items) is made up of incoming and outgoing letters related to the Bass family in the early 19th century. Early items include a Revolution-era love letter by Phebe Hammond, who shared her negative opinion of soldiers' behavior (August 29, 1778), and letters that members of the Lawrence and Bass families received during the late 18th century. The bulk of the series is comprised of incoming letters to Jonathan Bass from his siblings, parents, and friends in Randolph, Vermont, while he studied in Cambridge, Massachusetts, between 1800 and 1805, and after he moved to Braintree, Vermont, in 1805. Jonathan's correspondents shared social and personal news and occasionally commented on political issues. Around 1810, he and his family members discussed the life and death of his brother William, who died on September 25, 1810. Later items include letters from Caleb Butler of Groton, Massachusetts, to Henry Bass about the Lawrence family genealogy, written in 1846, and additional Bass family letters.

The Writings series contains essays and other pieces about religion, friendship, love, and other topics. One unattributed 25-page document, written around September 1766, concerns religious issues. The remaining essays and poems are grouped into four bundles, some of which are attributed to William Lawrence during his time at Harvard College around 1740. One of these items is William Lawrence's copy of Ovid's Amores I.5, "Corinnae concubitus."

The Financial Records series contains 3 items. Two accounts pertain to Boston resident Edward Bromfield's financial affairs (November 16, 1754). The third item is a list of subscribers who contributed money to purchase a cloak for "Reverend Mr. Strong" in Randolph, Vermont (March 24, 1812).

Legal and Military Documents (15 items) relate to the Lawrence and Bass families. Indentures concern the Lawrences' land holdings in Massachusetts in the 1700s and the execution of various wills; the earliest item is the will of Jonathan Lawrence, dated 1725. Also included is a set of military orders directed to Lieutenant Henry Bass, who served with the Massachusetts Militia's 1st Division (July 28, 1821).

The Photograph is a portrait of Sarah Bass Putnam. Genealogical Materials (12 items) include copied epitaphs and other notes related to the genealogy of the Lawrence and Bass families. A Diagram shows the layout of pews in an unidentified church. Printed Items are booklets about the history of Randolph and Braintree, Vermont, and about early battles in Massachusetts during the Revolutionary War, as well as 2 printed poems. One poem is decorated with pictures of daisies, and the other is dedicated to the memory of Mary Harvey Buel.

Biographical / Historical:

William Lawrence was born in Groton, Massachusetts, on May 7, 1723, the son of William and Susanna Lawrence. He entered Harvard College in 1739, and graduated with a bachelor's degree in 1743. The following year, he returned to Harvard to pursue a degree in theology, which he received in 1746. He was ordained on December 7, 1748, and served as pastor of the Second Church in Lincoln, Massachusetts, throughout the rest of his life. He and Love Adams (d. 1820), daughter of John Adams and Love Minot, were married on February 7, 1750, and had many children, including William and Sarah. William Lawrence died on April 11, 1780. On October 30, 1783, Sarah Lawrence married Samuel Bass of Randolph, Vermont, who graduated from Harvard College in 1782. Their children included Samuel, Sarah, William (d. September 25, 1810), and Jonathan (1784-1866).

Jonathan Bass was born on October 29, 1784, and attended school in Cambridge, Massachusetts, in the early 1800s. He moved to Braintree, Massachusetts, in 1805, and married Harriet Albina Baylies (d. 1856) on July 5, 1812. They had six children: Harriet, William, Sarah, Jonathan, Jr., Hannah, and Henry. Jonathan Bass died on February 11, 1866. Henry Bass lived in Boston, Massachusetts, and served as an officer in the Massachusetts Militia.

Acquisition Information:

1991, 1994. M-2733, M-3006.24 .

Processing information:

Cataloging funded by the National Historical Publications and Records Commission (NHPRC). This collection has been processed according to minimal processing procedures and may be revised, expanded, or updated in the future.

Arrangement:

The collection is arranged in the following series:

Series I: Correspondence
Series II: Writings
Series III: Financial Records
Series IV: Legal and Military Documents
Series V: Photograph
Series VI: Genealogical Materials
Series VII: Diagram
Series VIII: Printed Items

Most series are arranged chronologically, with undated items placed at the end. The Printed Items series is arranged by item size.

Rules or Conventions:

Finding aid prepared using Describing Archives: A Content Standard (DACS)
Related
Additional Descriptive Data:

Bibliography

Bass, H. Royce. The History of Braintree, Vermont, Including a Memorial of Families That Have Resided in Town. Rutland (Vt.): Tuttle & Co., 1883.

Shipton, Clifford K. "William Lawrence." Biographical Sketches of Those Who Attended Harvard College in the Classes 1741-1745[,] with Biographical and Other Notes. Sibley's Harvard Graduates Volume XI. Boston: Massachusetts Historical Society, 1960. 244-245.
Subjects
Click on terms below to find any related finding aids on this site.
Subjects:

Formats:

Names:

Places:
Contents
Using These Materials
---
RESTRICTIONS:

The collection is open for research.

USE & PERMISSIONS:

Copyright status is unknown
PREFERRED CITATION:

Lawrence-Bass Family Papers, William L. Clements Library, The University of Michigan