Back to top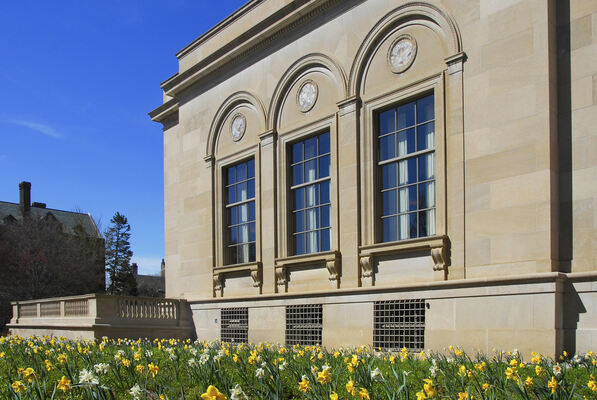 Address

:

909 South University Avenue

Ann Arbor, MI 48109, USA
Jewett-Lee family papers, 1850-1900 (majority within 1850-1853)
Using These Materials
---
Restrictions:

The collection is open for research.
Summary
Creator:

Abstract:

The Jewett-Lee collection centers around Azubah Miller Jewett and her daughter Mary (Mollie) Jewett Lee, early settlers to the Saginaw Valley of Michigan.

Extent:

30 items

Language:

English

Authors:

Collection processed and finding aid created by C. M. B., 1998
Background
Scope and Content:

Most of the Jewett-Lee collection centers around Azubah Miller Jewett and her daughter Mary (Mollie) Jewett Lee. Three letters from Azubah to her daughter were written in the 1850s; they contain family news and information about friends. Azubah wrote her reminiscences in 1888, about a year before she died, describing her early days in Michigan. The other letters are primarily to and from Mollie Jewett, and include a courtship correspondence with her future husband, Newton Lee. Most of these letters were written while she was away from Saginaw City visiting her father's family in New York in the summer and fall of 1853. The collection also includes three speeches, two for delivery on holidays to the people of Saginaw (1858 and 1861) and one addressed to a literary society. There are a couple newspapers and newspaper clippings as well.

The most important document in the Jewett-Lee collection is the reminiscences of Azubah Jewett. She wrote this manuscript upon the request of her brother Judge Albert Miller of Bay City, who asked her to record some of her memories of pioneer life. The document begins:

"Very many things have occorred in the fifty-seven years that I have been in Michigan that would be worthy of note but I hardly feel competant for the task; Suffice it to say that the present inhabitants would think it quite impossible to endure the privations and sacrifices that a few of the first have pass'd through; and in almost every instance without a word of complaint."

Azubah Jewett went on to outline her experiences as one of the first pioneers of the Saginaw Valley. She saw the first settlers arrive and establish industries, including lumbering. She witnessed the first steam boats in the area, the first roads and street cars, and the population explosion that occurred as the next wave of settlers arrived in the Saginaw Valley. The eighty-three year old closed her account with these words, "My bodily health is good, and unless this article indicates contrary, my mental faculties are unimpared, and I enjoy life as much at present as at any period on my existence." She died one year later.

There is a short series of courtship letters between Dr. Newton D. Lee and Molly Jewett while she was in New York. Lee fantasized a future life together: "when I would get tired of the office, I could go to you & be always greeted with a lovely smile & a sweet kiss, then you would sit down beside me and put both your hands in mine & lean your head upon my bosom as your support in this life, then look up in my face & talk to me. . ." (1853 August 7). These winning words won Molly's heart, and the two were married in November.

One letter stands apart from the main collection because it was written by a woman named Delia, who had no connection to the Jewett family except that she knew and possibly courted Dr. Lee before his marriage to Mollie. Delia's words provide insight into the social risks and responsibilities that women had to face when contemplating engaging in a courtship. Lee had apparently visited and written her, and expressed an interest in pursuing his suit. Delia's letter diplomatically expressed a certain amount of skepticism about the sincerity of Dr. Lee's gestures. While she would accept a sincere offer, she would not risk the injury and humiliation that might come from accepting an insincere offer: "It is still more gratifying to meet a worthy friend, prove him such and then feel that I share his thoughts and friendship, but as frankly confess, that a mere avowal of such a friendship is no convincing evidence to me that it exists" (1850 February 7).

The most chilling letter in the collection is from Mollie's friend Louisa. The tear-stained letter reported that a mutual friend of theirs had died of consumption. Susan Harris had been part of their group of six girls all the same age. Lousia, keeping vigil at Susan's bed side when she passed, wrote "I scarcely left that lifeless form until it was returned to mother earth helped to robe her for burial and dressed her hair for the last time which for so many weeks had been my care fearing to trust anyone else" (1853 October 16).

The three public address manuscripts are of unclear authorship. One is a Fourth of July speech that makes indirect but sustained references to the conflict between the North and the South, and the second is an address to citizens who have answered the call to defend the Union flag. The last is an address to the ladies and gentlemen of a literary society on the occasion of the last of the society's meetings.

Biographical / Historical:

Eleazer and Azubah Jewett were among the first settlers in Saginaw Valley and held positions of economic, political, and social importance. Eleazer Jewett was the first surveyor and the first permanent white settler in Saginaw Valley. He was a native of New Hampshire and came to the Michigan wilderness in 1826, working for the American Fur company. He served the company as factor and set up a trading post on the banks of the Tittabawasse near what is now Midland, Mich. Later, he kept a ferry that carried people across the Flint River. He also served as probate judge for the county of Saginaw.

Azubah Miller was born into an old Puritan family in Hartland, Vermont. In 1831 she left a teaching job in Vermont to come to Grand Blanc, Mich. with her mother. She married Eleazer Jewett on October 22, 1831. The two traveled from Grand Blanc to their new home in Green Point in the Saginaw Valley. Their log cabin in Green Point was very isolated, and Azubah had little social contact with women. The Jewetts did have a constant stream of male visitors; men, usually traveling in groups from Flint to Saginaw, would lean heavily on the hospitality of the young married couple.

Eventually, the Jewetts decided that entertaining with such limited resources was a strain so they opened a hotel in 1837 that stayed in operation until 1859. The Jewetts had four children, Mary (Mollie), Alonzo, Oscar and Wallace Jewett. These children were a part of the first generation of children of European descent born in Saginaw Valley. Mollie Jewett, a central figure in the collection, married Dr. Newton Lee on November 2, 1853. Lee was a prominent physician and surgeon in Saginaw City.

Acquisition Information:

1990. M-2543 .

Rules or Conventions:

Finding aid prepared using Describing Archives: A Content Standard (DACS)
Related
Additional Descriptive Data:

Bibliography

Mills, James Cooke. History of Saginaw County, Michigan; historical, commercial, biographical. (Saginaw, Mich., 1918).
Subjects
Click on terms below to find any related finding aids on this site.
Subjects:

Courtship.
Frontier and pioneer life--Michigan--Saginaw River Valley.
Hotels--Michigan.
Land use--Michigan.
Logging--Michigan--Saginaw Bay Region.
Lumbering--Michigan.
Roads--Michigan.
Tuberculosis.
Women--Michigan.
Women pioneers--Great Lakes Region--Social life and customs.

Names:

Bloomer, Amelia Jenks, 1818-1894.
Jewett, Alonzo.
Jewett, Eleazer, d.1875.
Jewett, Oscar.
Jewett, Wallace.
Miller, Albert, d. 1896.
Delia.
Haldeman, J. M.
Haseall, Esther.
Jacobs, Samuel.
Jewett, Azubah Miller, 1805-1889.
Lee, Mary (Mollie) Jewett, 1834-1900.
Lee, Dr. Newton D.
Louisa.
Merrill, C. A.
Spalding, V.

Places:
Contents
Using These Materials
---
RESTRICTIONS:

The collection is open for research.

USE & PERMISSIONS:

Copyright status is unknown.
PREFERRED CITATION:

Jewett-Lee Family Papers, William L. Clements Library, The University of Michigan