Back to top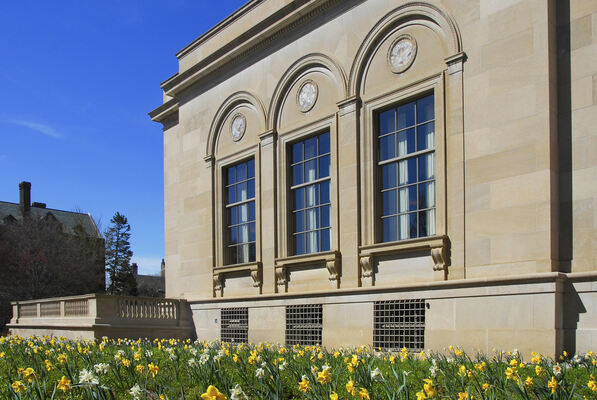 Address

:

909 South University Avenue

Ann Arbor, MI 48109, USA
George Gardner papers, 1821-1900 (majority within 1854-1895)
Using These Materials
---
Restrictions:

The collection is open for research.
Summary
Creator:

Abstract:

This collection contains correspondence, letter books, and additional material related to the career of George Clinton Gardner, a surveyor and railroad engineer who worked in the United States, Mexico, and Peru throughout the latter half of the 19th century. Correspondence includes several letters related to Gardner's attempt to join the Army Corps of Topographical Engineers during the Civil War. The letter books provide details of Gardner's work with nitroglycerin in Pennsylvania, his experiences and travels while supervising railroad construction throughout Mexico, and his work with the Pacific Company in Peru.

Extent:

0.5 linear feet

Language:

English

Authors:

Collection processed and finding aid created by Meg Hixon, April 2012
Background
Scope and Content:

This collection contains correspondence, letter books, and additional material related to the career of George Clinton Gardner, a surveyor and railroad engineer who worked in the United States, Mexico, and Peru throughout the latter half of the 19th century. Included are 17 letters, 4 letter books, 2 financial documents, 10 photographs, 1 printed copy of a painting, and several calling cards.

The Correspondence series has 17 items, including 15 directly related to George Clinton Gardner. These include 3 letters of recommendation that William H. Emory wrote in 1854 and 1856 regarding Gardner's work as a surveyor in the Pacific Northwest, with one addressed to President James Buchanan (August 13, 1856), as well as 5 letters related to Gardner's efforts to serve in the Union Cavalry and in the Army's Corps of Topographical Engineers during the Civil War (1861-1862). Postwar correspondence consists of 3 letters related to financial matters, 1 letter related to Gardner's surveying career, 2 personal letters addressed to Mary Gardner in 1889 and 1890, and a photographic Christmas card addressed to George Clinton Gardner from an acquaintance in Pacasmayo, Peru (1900).

The Letter Books series contains 4 letter books of Gardner's retained copies of his correspondence. The first letter book includes 27 pages of private letters to Messrs. Paul & Mooney and to James Mooney in Buffalo, New York, regarding property Gardner and his parents owned in Buffalo, as well as 2 related enclosed letters (3 pages). These are dated between September 27, 1862, and February 5, 1867, and primarily concern the finances associated with owning the land. Gardner frequently reported sending checks to pay for property taxes. One enclosed letter is dated January 11, 1868, and a second enclosed item is undated.

The second letter book is comprised of 42 loose pages from a single volume, dated between February 9, 1869, to February 14, 1874, with one letter dated October 28, 1879. The pages are numbered, though many are missing. Between 1869 and 1874, Gardner wrote to George M. Mowbray, a chemist involved in the development of nitroglycerin, and to other correspondents concerning Gardner's work overseeing submarine drilling for the Philadelphia & Erie Railroad Company. Many of the letters reflect Gardner's experiences with Mowbray's improved form of nitroglycerin, including a 5 1/2-page report Gardner wrote to General John G. Parke on August 2, 1869. Many letters from 1874 reflect the financial aspects of Gardner's property holdings in Buffalo, New York, and the single letter from 1879 relates to taxes he owed on property in St. Paul, Minnesota.

The third letter book (approximately 212 pages) consists of copies of letters Gardner wrote while working as the general manager of the Mexican National Construction Company, for which he supervised railroad construction on lines running west from Mexico City. The letters, written between September 9, 1881, and July 3, 1882, are addressed to both business and personal acquaintances, and cover Gardner's life, work, and travels throughout Mexico. He described recent developments in local railroad construction and often told his wife Fanny of his travels. The letter dated September 13, 1881, includes a diagram of a stateroom onboard the steamship Knickerbocker. He also discussed the local culture and economy, and provided details on contemporary Mexican life, particularly about the area west of Mexico City. Between January and July 1882, Gardner lived in Nuevo Laredo, Mexico, and Laredo, Texas. The letter book has been disbound, but the letters are in their original order.

The final letter book (approximately 84 pages) covers George C. Gardner's life in Peru between July 5, 1885, and November 9, 1895. The volume holds copies of personal and professional letters, including several lengthy ones to his wife Fanny, describing his travels around the country searching for and assessing coal deposits. He wrote a continuous letter "from the trail" during August and September 1895. Other topics he discussed are financial affairs and his work for the Pacific Company. Gardner returned to Washington by early October 1895, where he composed the volume's final letters.

The two Documents are financial accounts related to the settlement of the estate of General John McLean, Gardner's maternal grandfather (approximately 20 pages, May 8, 1821-December 27, 1828) and a list of "Charges against [an unidentified] Personal Estate" (1 page, undated).

The 8 card photographs in the Photographs series include one portraying a boy named Clinton Gardner Reed (May 22, 1884) and one taken at the Exhibition of Philadelphia in November 1876, as well as a carte-de-visite and a photographic portrait of Charles Kitchell Gardner. The final item is a black-and-white reproduction of a painting depicting a scene from Charles Le Brun's opera "La Famiglia di Dario ai Piedi di Alessandro," mounted on a thick card.

The Ephemera series contains several calling cards for Mrs. George H. Brodhea. Among several envelopes is one from the White House to Fanny Gardner .

Biographical / Historical:

George Clinton Gardner was born in Washington, D. C., on August 18, 1834, the son of Charles Kitchell Gardner and Anna Eliza McLean. After spending a year at Columbian College (now George Washington University), he pursued an engineering career, and in 1848 joined William H. Emory on a surveying expedition along the United States-Mexico border. In 1854, Gardner moved west to work with his father, then surveyor general of Oregon and Washington, and in 1856, he assisted in surveying the border between the United States and British Columbia. After completing his fieldwork, he returned to Washington, D. C., where he worked for the government as an astronomer and surveyor until 1869, when he joined the Philadelphia & Erie Railroad as a maintenance engineer. He worked for the company until 1879, eventually becoming a superintendent and pioneering the use of nitroglycerin in underwater drilling. Following his time in Pennsylvania, he worked for a number of other railroad companies, including the Troy & Greenfield Railroad (1879-1881), Mexican National and Texas-Mexican Railroads (1881-1884), Buffalo, New York & Philadelphia Railroad (1884-1888), and Ohio River Railroad (1892-1896). In 1896, he helped organize the Pacific Company in Peru. He married Fanny Brodhead in October 1863, and they had five children. George Clinton Gardner died on August 13, 1904.

Acquisition Information:

1980. M-1898 .

Processing information:

Cataloging funded by the National Historical Publications and Records Commission (NHPRC). This collection has been processed according to minimal processing procedures and may be revised, expanded, or updated in the future.

Arrangement:

The collection is arranged in the following series:

Series I: Correspondence
Series II: Letter Books
Series III: Documents
Series IV: Photographs
Series V: Ephemera

The Correspondence and Letter Books series are arranged chronologically.

Rules or Conventions:

Finding aid prepared using Describing Archives: A Content Standard (DACS)
Related
Additional Descriptive Data:

Bibliography

"Gardner, George Clinton." The National Cyclopædia of American Biography. Volume XIII. New York: James T. White & Company, 1906.
Subjects
Click on terms below to find any related finding aids on this site.
Subjects:

Formats:

Names:

Places:
Contents
Using These Materials
---
RESTRICTIONS:

The collection is open for research.

USE & PERMISSIONS:

Copyright status is unknown
PREFERRED CITATION:

George Gardner Papers, William L. Clements Library, The University of Michigan