Back to top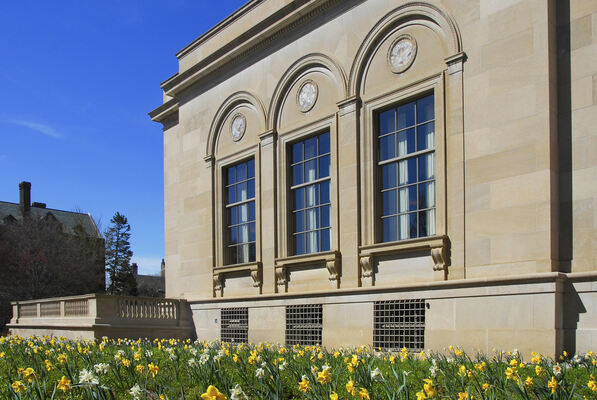 Address

:

909 South University Avenue

Ann Arbor, MI 48109, USA
Jonathan Chase papers, 1775-1797
Using These Materials
---
Restrictions:

The collection is open for research.
Summary
Creator:

Abstract:

The Jonathan Chase papers contain letters and documents relating to the services of Colonel Jonathan Chase, of the 13th and 15th New Hampshire Militia regiments, during the Revolutionary War. These record Chase's involvement with recruiting soldiers and providing supplies for the army during the war.

Extent:

74 items

Language:

English

Sponsor:

James S. Schoff Revolutionary War Collection

Authors:

Collection processed and finding aid created by Philip Heslip, February 2010
Background
Scope and Content:

The Jonathan Chase papers (74 items) in the Schoff Revolutionary War Collection contain 39 letters, 1 letterbook, and 34 documents and financial records (including receipts, soldier rolls, and commissions) relating to the services of Colonel Jonathan Chase, of the 13th and 15th New Hampshire Militia regiments, during the Revolutionary War. Chase was actively involved in recruiting soldiers and in providing supplies for the army during the war. This collection documents his part in these efforts and includes several wartime letters that depict the military situation in New England.

The Correspondence series contains 39 items, all of which are related to the Revolutionary War. Frequent correspondents include Benjamin Giles, a New Hampshire officer stationed in Charlestown, Massachusetts; Meshech Weare, President of New Hampshire; Major Jonathan Child; Major General Nathaniel Fulsom; and Jacob Bayley. The earliest letters are requests from officers at Charlestown, Massachusetts, with orders for Chase to send flour and meat to feed their troops. Meshech Weare wrote 10 letters on behalf of the Committee of Safety for New Hampshire, headquartered in Exeter. These dealt with military matters, informing Chase of the structure of the militia (July 18, 1777) and calling for him to draft a certain number of men from his militia units to fill a quota mandated by the Continental Congress. Weare specifically recommended that Chase must not trust prisoners of war or enemy deserters (March 9, 1778).

Other notable items include letters dealing with military matters such as deserters (July 23, 1779 and May 27, 1781), and pay incentives for enlisted soldiers (June 20, 1779). A report issued by the New Hampshire House of Representatives, dated April 15, 1781, outlined plans for the defense of the western New Hampshire frontier. One of several letters from Jacob Bayley warned of a possible attack near Otter Creek in Vermont and advised that "each man would equip himself with snow-shoes &c" (February 8, 1780). In an urgent letter, General Peter Olcott advised Chase to have his men ready "to march at a minutes warning to the relief of any quarter which may be invaded" (October 15, 1781). Post-war items, in both the Correspondence and Documents and Financial Records series concern reimbursements from the United States government for expenses incurred during the war. Though most of the items in the collection are official in nature, one letter reveals personal struggles during the war: Elisha Payne, in a letter dated May 12, 1777, explained to Jonathan Chase that he cannot stay with the militia because he must tend to his wife and many small children, and can find no one to take care of his land while he is away; also, he is unsure his health can take the strain.

The 14-page Letterbook contains 34 numbered letters. While the letterbook is largely comprised of copies of records dealing with supplies, food, and money, it also contains letters from Chase, Moses Hazen, Major Jonathan Childs, Jacob Bailey, and Horatio Gates. These describe troop missions and news about the war. Of note are two letters: one is from Moses Hazen mentioning that the French fleet is to be expected to arrive at the end of June, 1780 (p. 9, June [14], 1780); and the other is 1778 letter to the Chairman of the Committee of Bennington discussing the sending the 15th New Hampshire regiment to defend Vermont (p.12-13, [1780]).

The Documents and Financial Records series (34 items) contains lists of officers and soldiers recruited and dispatched by Chase, records of military expenses kept by Chase, and 3 printed items appointing Chase to various official positions. Nine items are regimental returns and other lists of soldiers, including returns for soldiers who marched with Chase to Ticonderoga and Saratoga. One document, of June 10, 1777, lists men under guard, with their infractions. The series contains 12 military records of payments for food, supplies, and soldiers pay. Two of these are post-war accounts kept by Jonathan Child and Jonathan Chase, documenting expenses incurred on behalf of the United States during the war, with calculations of interest up to December 13, 1786, and March 1, 1791.

The collection contains 3 printed military certificates:

May 8, 1781, Jonathan Chase's appointment as "Colonel of the first Regiment in the 3rd Brigade & third Regiment of the Militia of this State [of Vermont]," signed by Thomas Chittenden
December 25, 1784, Jonathan Chase's appointment as "Colonel of the Fifteenth Regiment of Militia, in the said State of New-Hampshire." signed by Meshech Weare
September 13, 1786, Jonathan Chase's appointment as "a Brigadier General of the Militia, in the said State of New-Hampshire." signed by John Sullivan and Joseph Pearson. A note on the document, dated June 9, 1791, and signed by Josiah Bartlett, grants Jonathan Chase "leave to resign his Commission as a Brigadier General of the militia."

Biographical / Historical:

Revolutionary War officer Jonathan Chase (1732-1800), was born in Sutton, Massachusetts, to Mary Dudley and Samuel Chase. Chase settled in Cornish, New Hampshire, where he met and married Thankful Sherman in 1759; they had three children. After Thankful's death in 1765, Chase married Sarah Hall in 1770; they had six children. Before Chase entered the military, he was a farmer and prominent businessman.

In 1775, Chase was appointed colonel of the 13th New Hampshire Militia regiment from Cornish, and led the regiment in the Battle of Fort Ticonderoga (1776) and in the Saratoga campaign (1777). He led the 15th New Hampshire Militia regiment in the defense of Vermont in the Royalton Raid (1780). He was promoted to brigadier general of the New Hampshire State Militia in 1786. Chase died in Cornish, New Hampshire, in 1800.

Acquisition Information:

1959-1962. M-1095, M-1152, M-1220 .

Processing information:

Cataloging funded by the National Endowment for the Humanities (NEH) and the "We the People" project.

Arrangement:

This collection is organized into three series:

Series I: Correspondence
Series II: Letterbook
Series III: Documents and Financial Records

The series are organized chronologically with undated items at the end.

Rules or Conventions:

Finding aid prepared using Describing Archives: A Content Standard (DACS)
Related
Additional Descriptive Data:

Related Materials

The Schoff Revolutionary War Collection contains a letter from Whipple to Jonathan Chase, September 23, 1777.

The New Hampshire Historical Society has a portrait of Jonathan Chase, as well as two collections of related manuscripts:

Papers of Jonathan Chase, 1774-1779
A selection of Jonathan Chase's papers has been published as General Jonathan Chase (1732-1800) of Cornish, New Hampshire: His Papers. Cornish, N.H.: Cornish Bicentennial Commission, 1977.
Contents
Using These Materials
---
RESTRICTIONS:

The collection is open for research.

USE & PERMISSIONS:

Copyright status is unknown
PREFERRED CITATION:

Jonathan Chase Papers, James S. Schoff Revolutionary War Collection, William L. Clements Library, The University of Michigan