Back to top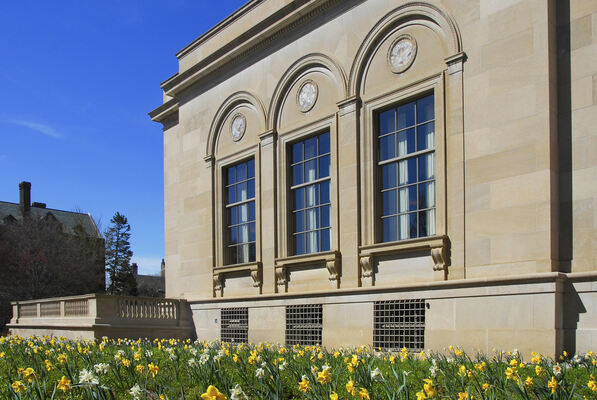 Address

:

909 South University Avenue

Ann Arbor, MI 48109, USA
Emmett M. Smith photograph album, 1914-1919
Using These Materials
---
Restrictions:

The collection is open for research.
Summary
Creator:

Abstract:

The Emmett M. Smith photograph album contains approximately 790 photographs and 6 pieces of ephemera related to the experiences of American soldier and engineer Cpl. Emmett Merle Smith while he served with the United States Army Air Service's 800th Aero Repair Squadron in France during World War I.

Extent:

approximately 790 photographs and 6 pieces of ephemera in 1 album

Language:

English

Authors:

Collection processed and finding aid created by Jakob Dopp, June 2023
Background
Scope and Content:

The Emmett M. Smith photograph album contains approximately 790 photographs and 6 pieces of ephemera related to the experiences of American soldier and engineer Cpl. Emmett Merle Smith while he served with the United States Army Air Service's 800th Aero Repair Squadron in France during World War I.

The album (28 x 37 cm) has black cloth covers with "Postal Souvenirs" stamped on the front; the covers and spine are in poor condition, as are a relatively small number photographs (some of which bear signs of insect damage).

On the inside of the front cover is a tipped-in copy of A History of the 800th Aero Repair Squadron, an official unit history account of the squadron published by its members in 1919. A small group of 10 loose photos and 6 pieces of ephemera are also present, including postcards, snapshots, YMCA guides to Paris and Marseilles, and two programs related to jointly held French and American Mother's Day celebrations in Paris in May 1919 that were organized by L'Association des French Homes.

The first pasted-in photographs in the album are a series of 24 panoramic views showing Parisian scenery and famous landmarks. This section ends with another YMCA guide to Paris and a matriculation card for the Université de Paris Faculte des Sciences 1918-1919 for Emmett M. Smith that includes a portrait. Smith appears to likely have been the compiler of this album as he appears in numerous other photographs throughout. He was a member of the 800th Aero Repair Squadron's Flight A, who were stationed at Camp de Souge near Bordeaux.

From pg. 15 through to the end of the album photographs are individually numbered from 1 to 781. While a typescript index describes photographs #25-28, there is no overarching index for the entire series. Numerous photos have captions (including manuscript captions), though the majority do not. Images come in a range of sizes and appear to have originated from numerous sources including German and French photographers as well as snapshots possibly taken by Smith himself. "AR" also appears on several photographs, possibly indicating that these images were taken by 800th Aero Repair Squadron photographers. However, by and large photographers are not identified for specific images.

In general, this album contains frontline scenes of battlefields, dead soldiers and animals, trench views, and ruined structures as well as images documenting camp life, military bases, and aerial reconnaissance views. Numerous photographs of military equipment, weaponry, airplanes, tanks, warships, soldiers, and street scenes showing cities/towns and civilians are also present. Post-war scenes include documented stays in Paris, southern France, Italy, and Spain.

Images of particular interest include:

#3 (image showing charging soldiers, some in gas masks, with one man appearing to be clutch his throat while falling; captioned "Actual photo of action at Verdune")
#7, 651 (800th Aero Repair Squadron group portraits)
#12 (shot of Kaiser Wilhelm talking with German officers)
#15, 17 (aerial views of Albert, France, in November 1916)
#48, 70.1 (pictures of German tanks)
#73, 76 (view of citadel with German signage and view showing street signage by ruins; amongst other views that appear to be in Belgium)
#109 ("Toul - French plane ready for a flight")
#110, 111 (images showing the French and American sections of the 1918 panoramic painting Panthéon de la Guerre)
#142, 143 (two images of a train wreck by "Chiljian," possibly Armenian American photographer Pvt. Henry B. Chiljian)
#146, 148 (two images showing plane crash wreckage)
#167 (French observation balloon being inflated)
#209 (Georges Clemenceau visiting aviation field)
#219 (clipping showing aftermath of the Halifax explosion with inscription reading "Spent 10 day aboard ship here right after explosion was supposed to have been here just before explosion but was delayed")
#374 (post-war image captioned "U.S.A. bound" which precedes series of naval voyage images)
#451+ (images from Italy and Southern France)
#525 (railroad scene with "Chicago Opera Association" sign in view)
#631 (view of three men at typewriters working in an office with maps and aerial photographs pinned to the wall)
#638 (aerial view captioned "My aviation camp. Camp de Souge - North of Bordeaux from the 2nd Artillery Aerial Observation Island 1917-1918-1919")
#649 (view showing surgery being performed on a man in operating room captioned "Hell - without [anesthesia]")
#699 (view showing a queue outside of a YMCA in Bangor, Maine)
#712, 715 (two portraits of young women captioned "My Italian fiancée" and "My Spanish fiancée")

Biographical / Historical:

Originally formed at Kelly Field in San Antonio, Texas, as the United States Army Air Service's 106th Air Refueling Squadron on August 27th 1917, the unit was renamed the 800th Aero Repair Squadron in February of 1918. The squadron arrived in Liverpool, England, on December 26th 1917 by way of Halifax, Nova Scotia, where they had narrowly avoided being caught up in the Halifax Explosion. After arriving at St. Maixent Replacement Barracks in France in January of 1918, in February they were divided into three "Flights" and dispatched to Aerial Artillery Observation Schools at different military bases around the country. Maintenance and repair of aircraft was their primary responsibility.

Emmett Merle Smith was born in Wichita, Kansas, in 1895 to James Noble (1859-1941) and Nora French Smith (1870-1946). In 1915 he graduated with a degree in mechanical engineering from Highland Park College in Des Moines, Iowa. Smith enlisted in the U.S. Army Air Service on August 20th 1917 and served with the 800th Aero Repair Squadron in France until he was discharged on July 23rd 1919. He married Deborah Rose Packard (1891-1985) in 1921, with whom he had three children. He passed away on April 11th 1977 in Redlands, California.

Acquisition Information:

Purchased from Michael Brown Rare Books, December 2003. F-678 .

Rules or Conventions:

Finding aid prepared using Describing Archives: A Content Standard (DACS)
Subjects
Click on terms below to find any related finding aids on this site.
Subjects:

Formats:

Names:

Places:
Contents
Using These Materials
---
RESTRICTIONS:

The collection is open for research.

USE & PERMISSIONS:

Copyright status is unknown.
PREFERRED CITATION:

Emmett M. Smith photograph album, William L. Clements Library, The University of Michigan.