Back to top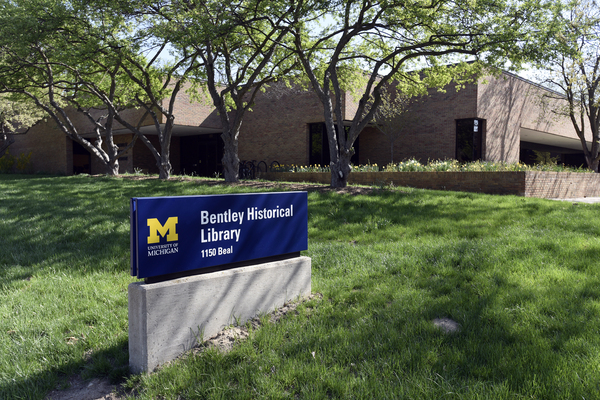 Address

:

1150 Beal Avenue

Ann Arbor, MI 48109-2113, USA
Jeffrey R. Parsons papers, 1960-2013 (majority within 1966-1992)
Using These Materials
---
Restrictions:

The collection is open to research.
Summary
Creator:

Abstract:

Jeffrey R. Parsons was Curator of Latin American Archaeology and Director of the Museum of Anthropology at the University of Michigan. He was a professor at the same institution for over forty years starting in 1966 and carried out extensive research on settlement patterns in the basin of Mexico, in Peru, and in many other countries. Parsons is known for his role in the development of systematic settlement survey methods in archaeology, a methodology which has become common in archaeological work around the world. Material includes papers, maps, site surveys, photo negatives, aerial photographs and digital scans of the negatives.

Extent:

50 linear feet
18 oversize folders
2 bundles
38.5 GB

Language:

English; some material is in Spanish.

Call Number:

2012180 Aa2

Authors:

Finding aid created by Melissa Hernández Durán, November 2012; in July 2013; and by Benjamin Bond, March 2016
Background
Scope and Content:

The Jeffrey R. Parsons papers document the archaeologist's research in the Basin of Mexico, his work at the University of Michigan as professor, Curator of Latin American Archaeology, and Director of the Museum of Anthropology, and his work with colleagues and institutions around the world. Materials date from 1960 to 2009 while the bulk of it is from 1966 to 1973. The majority is related to his fieldwork in the Valley of Mexico and includes paper, photographic material, maps, and documentation about materials collected as part of the surveys, such as information on ceramic sherds. The collection is arranged in nine series: Personal Files, Correspondence 1966-2005, Archaeological Sites and Projects, Topical Files, Publications, Student Years, Visual Materials Series, and Maps.

Biographical / Historical:

Jeffrey R. Parsons was born in Washington, D.C., in October 9, 1939. During his childhood, he and his family moved to Philadelphia for a period of five years and afterwards settled in Fairfax, Virginia. He would return as an undergraduate student to Pennsylvania to study geology at the Pennsylvania State University. It was in choosing elective courses that Parsons was introduced to archaeology and anthropology. His interest in those disciplines led him to pursue a graduate education in anthropology. After applying and being accepted to the University of Arizona and the University of Michigan, Parsons chose the program in Michigan where James B. Griffin offered an assistantship at the Museum of Anthropology.

Parsons completed his undergraduate degree in geology and mineralogy in 1961. That summer, and the years to follow, provided a time for him to acquire fieldwork experience through several projects with the Pennsylvania State University. Parsons worked as a field assistant with William Sanders' Teotihuacan Valley Project in Mexico from 1961 to 1966. In 1966, he also worked during a three month period with the Tikal Sustaining Area Project in Guatemala.

The implementation of systematic settlement pattern survey methodology in the Teotihuacan Valley Project played a significant role in the development of archaeology. The use of this methodology reflected a shift in the field of archaeology to a focus on anthropological and cultural issues. Parsons participated in the implementation of this methodology as well as in developing regional surveying for the project. This methodology involved the use of regional surveying of settlement remains to study and find patterns of occupation. This would become standard methodology within the field.

Meanwhile, Parsons was completing his graduate studies in Anthropology while also working as a radiocarbon dating clerk at the Museum of Anthropology. Such experience allowed him to become familiar with ongoing archaeological research around the world. By the end of his Ph.D. studies in 1966, Parsons had started teaching as an assistant professor, as a result of his growing expertise in Mesoamerican archaeology and the University's need for an archaeologist specializing in Latin America. That same year, he also became Curator of Latin American Archaeology at the Museum of Anthropology.

In the following years Parsons developed systematic settlement pattern surveys throughout the Basin of Mexico building on the Teotihuacan Valley Project. The successive site surveys included the Texcoco region in 1967 in the eastern part of the Basin, the areas of Chalco and Xochimilco in the southern Basin in 1969 and 1972, and the northern Basin, specifically the Zumpango area in 1973. Parsons intended for surveys to be an initial stage to further intensive research of the sites. Later research by a number of colleagues and students in the following decades focused their archaeological research on some areas covered by these initial surveys.

Parsons' archaeological research took him to Peru and Argentina for work on settlement patterns. During the late 1970s he participated in several field studies, sponsored by the University of Michigan in the U.S., specifically in New Mexico, Kentucky, and Alabama. The following decade, Parsons carried out ethno-archaeological research in Mezquital, Nexquipayac, and Chimalhuacan, Mexico looking at the use of maguey, salt-making, and insect collection. Other research projects have taken Parsons to Iceland, Egypt, Australia, Mongolia, and Italy. Most of these projects were funded by the National Science Foundation, while a smaller number by the University of Michigan, and the National Geographic Society.

Parson's teaching and administrative experience also expanded beyond the University of Michigan. He went on to become associate professor, later professor of Anthropology, and Director of the Museum of Anthropology at the University of Michigan before also working as a visiting professor in various Latin American countries, mainly during the 1990s. He was invited as professor to the National Autonomous University in Mexico, to the University of Buenos Aires in Argentina, to the National Universities of Tucumán and Catamarca, both in Argentina, as well as to the Higher University of San Andrés in Bolivia. At the University of Michigan, Parsons also became involved with the program in Latin American and Caribbean Studies as Acting and Interim Director for brief one year periods in 1991 and 2001.

In 1968 Parsons married Mary Hrones, a fellow archaeologist whom he had met at the graduate program in Michigan. Hrones and Parsons had worked together in several of the Mexico Basin survey projects and would collaborate again in their research on Peru and other countries in later years. They had one daughter, Apphia, in 1975.

Parsons' achievements in archaeology, teaching, and research have been recognized by his colleagues and several institutions. He was awarded the American Anthropological Association's Alfred V. Kidder Award for lifetime achievement in 1998. In 2002 the University of Michigan, awarded him the Distinguished Faculty Achievement Award. More recently, in 2005, colleagues published Settlement, Subsistence, and Social Complexity: Essays Honoring the Legacy of Jeffrey R. Parsons. Parsons passed away in 2021.

-------------------------

Sources Consulted:

Curriculum Vitae

Nichols, Deborah, "Archaeology on Foot: Jeffrey Parsons and the University of Michigan." in Retrospectives: Works and Lives of Michigan Anthropologists edited by Derek Pomeroy Brereton, 106-135. (Ann Arbor, MI: Dept. of Anthropology, University of Michigan, 2006).

Acquisition Information:

The papers (donor no. 10754 ) were received in 2012. A second accession received in 2013.

Processing information:

Due to a conservation effort between 2015 and 2016, some boxes in the Maps series that contained rolled maps were eliminated and replaced with oversize folders. Boxes 39-47 are no longer listed as such, and their materials may be found in oversize folders 2-18. Additionally, the aerial photos that were removed from box 39 are now located in two bundles in theVisual Material series, under Aerial Photos and Tracings-Texcoco Aerial Photos.

In preparing digital material for long-term preservation and access, the Bentley Historical Library adheres to professional best practices and standards to ensure that content will retain its authenticity and integrity. For more information on procedures for the ingest and processing of digital materials, please see Bentley Historical Library Digital Processing Note. Access to digital material may be provided either as a direct link to an individual file or as a downloadable package of files bundled in a zip file.

Accruals:

Periodic additions to the records are expected.

Rules or Conventions:

Finding aid prepared using Describing Archives: A Content Standard (DACS)
Subjects
Click on terms below to find any related finding aids on this site.
Subjects:

Formats:

Names:

Places:
Contents
Using These Materials
---
RESTRICTIONS:

The collection is open to research.

USE & PERMISSIONS:

Copyright is held by the Regents of the University of Michigan but the collection may contain third-party materials for which copyright is not held. Patrons are responsible for determining the appropriate use or reuse of materials.
PREFERRED CITATION:

[item], folder, box, Jeffrey R. Parsons papers, Bentley Historical Library, University of Michigan