Back to top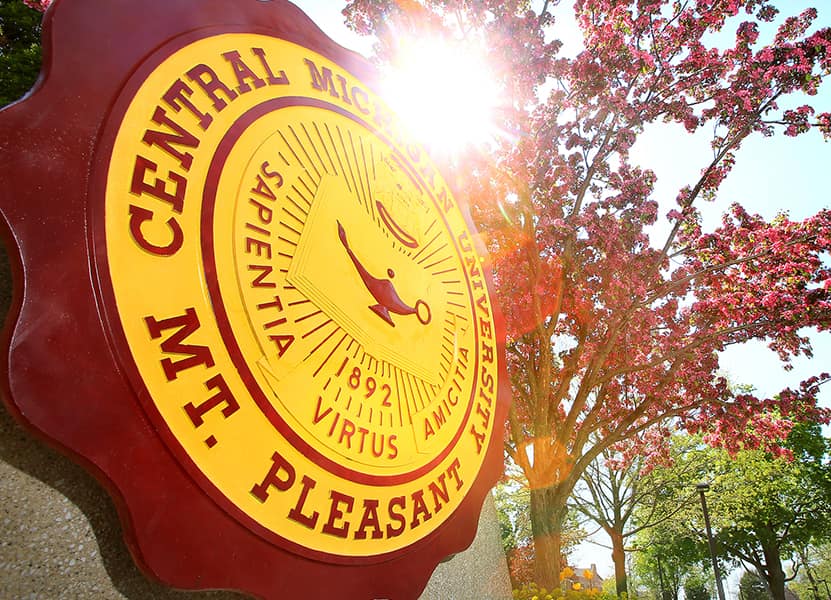 Address

:

250 East Preston Street

Mount Pleasant, MI 48859, USA
Using These Materials
---
Restrictions:

Cary Albert Post Collection is open for research.
Summary
Creator:

Abstract:

The collection consists mostly of letters from Post to/from his family and friends during World War II, photographs, and biographical materials.

Extent:

.5 cubic feet (in 1 box)

Language:

English

Authors:

Collection processed and finding aid created by Marian Matyn
Background
Scope and Content:

The collection is organized alphabetically by topic: Biographical Materials, Letters (in chronological order), Miscellaneous, and Photographs.

The collection consists mainly of letters. There are 68 letters handwritten by Albert Post to his children, wife, in-laws, and other relatives, dating from April 1944 through March 1945. Four of his letters, dated June 24, August 29, and September 5 and 11, 1944, were censored by officials. Most of them were written on onion skin paper. Another nine letters from family members and friends are also included, as is Albert's telegram to Leila of June 15, 1944. All of the letters are in excellent physical condition. After the Box and Folder Listing, researchers will find a detailed Collection Inventory detailing the contents of each letter, as well as the author, addressee, dates, etc. to facilitate use of the collection. The letters are organized in chronological order.

The rest of the collection consists of one folder each of Biographical Materials (Albert's birth certificate, business card, the letter Leila received from the Secretary of the U.S. Navy declaring Albert officially dead in 1946, information about the U.S.S. Halligan and its crew, and other materials,), 1916-2005 (Scattered). Photographs in the collection are of Albert Post either alone or with his immediate family. There is also a photograph of Albert and Leila with her parents, Maria and Milton Williams, and a formal studio group portrait of Leila and the children. All of the photographs are dated or from 1944 to 1945. A few Miscellaneous Materials in the collection, a newspaper clipping, undated, of Art Jackson, a famous hunter, which Albert carried in his pocket until he went to war, and Albert's train ticket stub to California [1944].

Albert's letters were saved by Leila. In the 1960s, she distributed some of the letters to her children, notably those letters written just to Darrel to him and letters with interesting parts about Sharron Lei to her. When Leila's house burned in 1981, the family thought all the letters still in the home had been destroyed. However, after Leila died in 1999, Sharron Lei found a cache of letters in a two-pound chocolate box in the garage, with the pearl ring Albert bought for his wife, as described in his letter of August 21, 1944.

Sharron Lei was so young when Albert died that she has no memory of him. She only knows him from stories family members told and his letters. Her research at the National Archives concerning Albert and the history of the U.S.S. Halligan, provided her family with Albert's official death date for the first time.

Sharron Lei and Darrel donated letters in their possession, which are extremely precious to them, as well as some of their family photographs and biographical materials to the Clarke in December 2005. This is all that they have of their Father. Additional materials from the National Archives were provided by Sharron Lei and their Father's favorite newspaper clipping on Art Jackson by Darrel.

Many of Albert's letters survived time, moves to various homes, and a fire. Those that survived are in excellent physical condition and provide an in-depth, personal biography of their author. Albert was an articulate writer and wrote in a legible, cursive hand, occasionally being creative in his spelling. His letters are highly emotional, sad, lonely, and full of loving concern for his family. It is obvious that he adored his family. His loneliness and despair when mail was not delivered for sometimes up to two months at a time, is palpable and painful to the reader.

Today, World War II veteran are viewed as the greatest of the great, as super heroes, and perhaps at times the younger generations may think they were devoid of human frailties. These letters plainly document Albert's very human pain and, indeed, agony he endured when physically separated from his family. He missed watching his children grow up, and his longed both physically and emotionally, for his beloved wife. Albert's letters are also full of his hopes, dreams, future plans, and concerns for his wife and children, particularly Darrel, and his in-laws. Albert repeatedly wrote how he cried when he read and received letters and sometimes got so emotional he had to stop reading and go for a walk or into an empty part of the ship to compose himself. He also wrote that other proud shipmates got together after receiving letters to brag about their children and show off pictures of their beloved wives and children. Albert wrote mostly about his family, but there are many references to life in Gladwin, farming, hunting, fishing, relatives, and neighbors. He missed home cooking, particularly pies and cakes, hated naval chow beans, and longed for mail and photographs from his family, whom he thought about constantly, even in his sleep.

Besides his duties aboard ship and writing letters, Albert spent time developing his artistic side. He wrote a poem "Phantasma, found between two letters dated August 29, 1944, to his wife about his physical and emotional longing of a man for his wife when separated by war, clearly based on his feelings for Leila. He also sketched quite a bit from magazines. At the top of his letter dated March 1, 1945, Albert sketched an outline of a mother holding a baby from a magazine, and filled it in with his interpretation of how he thought Leila looked holding Sharron Lei.

This collection is wonderful for documenting the individual in war, a Michigan man who served in World War II while he loved and missed his family. It is also excellent for documenting the sometimes difficult and lonely lives that women and families endured while the men went to war and the necessary role that letters and photographs played in helping soldiers and sailors endure the stresses and strains of war.

Biographical / Historical:

Biography:

Cary Albert Post was born on March 18, 1916, the son of [William J.] Bryan Post and Bessie R. (Sanders) Post in Emerald Township, Paulding County, Ohio. He had two sisters, Mildred and Christina, and a brother, Clarence. Albert went by his middle name since his Grandfather was also named Cary. Albert was raised in Wayne, Michigan, and attended school there. While in school, Albert developed a love of building and carpentry work.

On September 1, 1934, Albert married Leila Elnora Williams in Angola, Indiana. Leila was born on June 27, 1914. They had three children together: Albert Darrel born on June 26, 1935; a son who died at birth in 1940; and Sharron Lei, born on January 12, 1943. Like his father, Darrel went by his middle name. Family was very important to Albert. He loved his wife, children, and extended family very much. The family lived at 30110 Greenland Road, Detroit.

During World War II, Albert worked as a carpenter, building homes for the influx of factory workers who moved to Dearborn and Livonia, Michigan. At this time he employed approximately thirty men. His particular area of expertise was roughing and finishing work.

On April 13, 1944, Albert volunteered and joined the U.S. Navy. After basic training at the Naval Training Station in Great Lakes, Illinois, Albert was transferred to San Diego, California, in June of 1944. Before Albert was shipped overseas on the U.S. S. Halligan, a destroyer, Leila traveled to California to see him. This was the last time anyone in his family saw Albert. In late July of the same year, Albert had a goiter removed at the U.S. Naval Base Hospital in Pearl Harbor.

After returning home, Leila sold their house and business. For the duration of the war she rented a room with a friend, Mrs. Earl Rubik, who lived at 35270 Glenwood Road, Wayne, and worked as a clerk at a Montgomery Ward's store. With her work schedule, Leila could not watch and care for her children alone. Thus, Darrel and Sharron Lei moved in with their maternal Grandparents, Mr. and Mrs. Milton C. (Leila Maria Winn) Williams, and their children, Don, who was old enough that he was basically out of the house, Jerry who was called "Sonny", and Madonna who was about the same age as Darrel. The family lived on a farm Albert owned which was located near Gladwin, Michigan. The farm consisted of two adjoining 40-acre parcels, one of which bordered on the Cedar River. Sometimes Leila would visit Gladwin and take Sharron Lei by train to visit relatives in Ohio. Darrel was in school, so he, sadly, often missed his mother's visits. Occasionally, the children visited Leila in Wayne.

At the farm, with constant written encouragement from Albert, Darrel attended school and tried to learn everything he could about hunting, fishing, farming, skating, milking, and took care of his little sister. The break from his parents was quite painful for him, particularly when he left behind his adoring paternal Grandparents in Detroit. Sharron Lei grew up as the mischievous beloved baby of the family.

While aboard ship, Post wrote home everyday. He left innumerable requests, suggestions, and orders for Darrel to follow, cautioning him to stay away from the river, open ice, and out of trees, to say his prayers, do his homework, be a good boy for his grandparents, and care for his little sister and his Mother. He wrote to both children of his love, dreams, and hopes of what he wanted to experience and share with them after he returned from the war. Albert wrote to his wife with passion, respect for her decisions, concern for her health and well being and that of their children, as well as hopes and plans for their future and their literal dream house. At one point, when Leila's letters were not delivered at the beginning of his tour of duty, he became almost frantic with fear that something had happened to her. Albert also was concerned about his in-laws, their care of his children, the state of the farm, their purchase of animals, planting of fields, etc. He was obviously a man used to making and implementing the family decisions and probably felt thwarted and powerless at times. The separation from his family profoundly affected him. He suffered a degree of depression as well as separation anxiety, as documented by the tone of and the anguish in many of his letters.

Aboard ship, Albert worked in the ship-fitters shop. In his letter of February 28, 1945 he noted that he was learning how to do arc [electric] welding. Albert spent his time off-duty constantly writing letters to his family, for which he was teased by some of his shipmates. While he occasionally mentions his activities or the men and events aboard, he only mentions in one sentence that he has been busy "fighting Japs." [The U.S.S. Halligan was involved in the September 1944 invasion of the Philippines and the fighting at Leyte Gulf in October of 1944. The destroyer also bombed Tinian, in the Marianas, in February 1945, protected Marines during the invasion of Iwo Jima in February of 1945, and patrolled Okinawa and Kerama Retto, Japan, in March 1945.] The vast majority of his letters, however, are entirely concerned with his family, the farm, and their future together.

On March 26, 1945 the U.S.S. Halligan hit a mine while involved in mine sweeping activities off of Okinawa. The entire front of the destroyer up to the first smoke stack was blown off. Albert's work station was on the front of the top deck so it is likely that he was killed instantly. Half of the crew of 300 and all but two of the twenty-one officers perished. Two ships came to assist sailors in the water or still aboard. Many sailors who survived the initial blast died later of their wounds. Many bodies, including Albert's, were never recovered. Seaman 1st Class Cary Albert Post was officially listed in the rolls of the U.S. Navy as "Missing In Action" until March 27, 1946 when he was officially declared dead. His family was never notified as to the exact day on which Albert died.

On April 17, 1947, Leila married Duane E. Crowl, another World War II veteran, who had a son, Larry. Leila died on September 25, 1999 and Duane on January 3, 2004. Both Darrel and Sharron are married, live in Michigan, and have children and grandchildren. (This information is from the collection and discussions with Sharron Lei (Post) Smith and Albert Darrel Post.)

Acquisition Information:

Acc#69462, 70219

Arrangement:

Arrangement is alphabetical by topic, then chronological.
Contents
Using These Materials
---
RESTRICTIONS:

Cary Albert Post Collection is open for research.

USE & PERMISSIONS:

Copyright is unknown.
PREFERRED CITATION:

Cary Albert Post Collection, Folder # , Box #, Clarke Historical Library, Central Michigan University