Back to top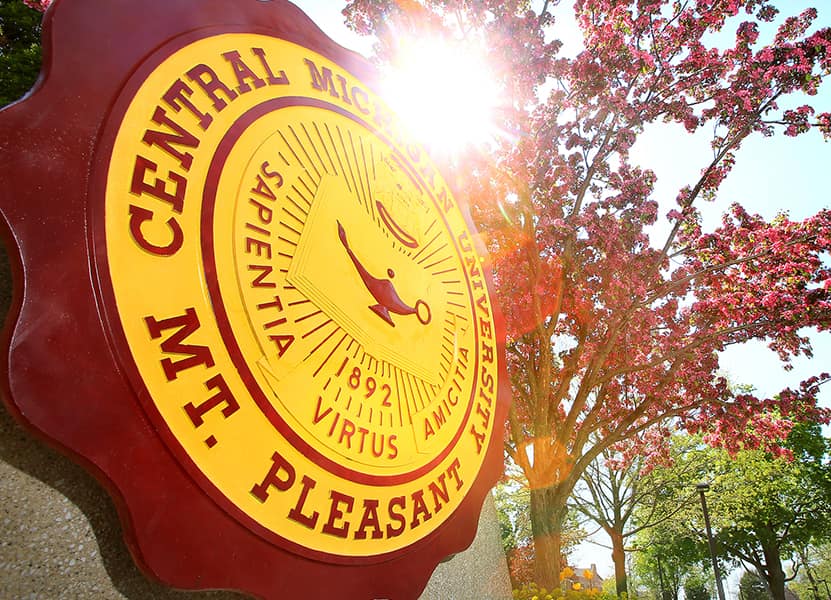 Address

:

250 East Preston Street

Mount Pleasant, MI 48859, USA
Michigan Miscellaneous Photographic Collection, 1904, 1972, and undated
Using These Materials
---
Restrictions:

Michigan Miscellaneous Photographic Collection, 1904, 1972, and undated is open for research.
Summary
Abstract:

The collection consists of various photographic materials documenting a variety of Michigan locations, buildings, topics, and people.

Extent:

2.75 cubic feet (in 6 boxes)

Language:

English

Authors:

Collection processed and finding aid created by Marian Matyn
Background
Scope and Content:

The collection consists mostly of glass-plate and black and white film negatives of varying sizes, as well as some matching or related black and white photographs of varying size. There are also slides (4) and color photographs (9). The collection is organized into film negatives, glass-plate negatives, and negatives of Will B. Gregg. Each subseries is then organized alphabetically by topic. Most of the collection is undated, but some are dated 1904-1905, [1920s], 1927-1928, and 1972.

Major topics documented in the collection include the vacation resort communities on Sager's Resort on Burt Lake; Bryant's Hotel on Douglas Lake; Torch Lake Camp or Hayo-Went-Ha YMCA camp for boys, 1927-1928; and boat racing in Oden, Michigan [1920s]. Also included are the buildings, nature, people and animals of Boyne City, Charlevoix, Horton Bay, Pickerel Lake, Rosedale, Petoskey, Walloon Lake, as well as tourist sites on Mackinac Island. While a number of prominent people's homes in Rosedale and Ellis Real Estate advertisements in Rosedale, and cottages at Pickerel Lake are identified, the majority of buildings and people in the collection are not.

People were photographed in both individual portraits and groups, doing a variety of functions including: enjoying picnics, social gatherings, fishing, hunting, driving horse-drawn buggies, sleds, and wagons, playing with pets, having fun, boating, racing boats, and posing with their families. They are also shown working on farms and in the logging business. Other topics documented include various boats, a town, possibly Onaway, a church, numerous houses, a boat livery station, vacation cottages, and some downtown stores, farms, fields, clouds, nature scenes of lakes, rivers, lakeshores, docks, forests, bridges, and piles of lumber. Horses appear in many of the images, as do dogs and cows, but dogs are also featured alone in two portraits.

The Logging, (7), People (7), and Walloon Lake, Michigan (6) Glass-plate Negatives which each measure 6.5x8.5 inches, undated, almost all have two images per plate. Otherwise each negative in the collections is of a single image.

There are also color photographs (9) and slides (4), 1972, generally related to Ernest Hemingway's life in Horton Bay including images of buildings, a historic plaque, and some photographs of Ernest Hemingway's family in 1915 photographed from books on Hemingway. For information on Ernest Hemingway see the finding aid for his collection.

The last box includes one folder of prints of images scanned from damaged glass-plate negatives, cellulose nitrate negatives, and a badly crinkled film. The best scan possible was made. The CD has been included with the prints.

Processing Note: Obvious duplicate images were withdrawn from the collection. A number of plates with what appeared to be dried muck and/or mold, plates with severe emulsion damage, and four neon yellow glass-plate negatives, as well as nitrate film negatives and positives on transparent film were scanned and the originals removed from the collection. The scans were added to the collection in order to protect the health of researchers and the chemical stability of the collection.

Biographical / Historical:

Biography:

Part of the collection (.75 cubic ft. in 2 boxes) was photographed by Will B. Gregg, a Photographer and Shoe Store owner of Onaway, Michigan, according to information found on the original sleeves of part of the collection and from images of advertisements in the collection.

William B. Gregg was listed in the 1900 census for Otisco, Ionia County, Michigan, as the son of widow Ellen R. Gregg. Listed as living with her in Otisco in 1900 were her two sons, Burt S., age 23, a post office clerk, and Willie B., age 33, a clothing store clerk, as well as Willie's wife, May B. Gregg, age 32, and their daughter, Bessie I. Gregg, age 12. Ellen, her deceased husband, and Willie were all born in Massachusetts. Burt was born in Canada. Will's birth month and year was listed as June 1866. May's birth month and year was listed as May 1868. In the 1910 census William B. and May B. Gregg were listed as ages 43 and 41, respectively. Their daughter would have been married by 1910 and in her own home. The Greggs lived on State Street in Onaway, Presque Isle County, Michigan, where William was listed as an employer and retail merchant of boots and shoes. In the 1920 census William B. and Mary B. Gregg were listed as living on Seymour Street in Onaway, ages 53 and 52, with a female boarder. William was listed as a retail merchant and Mary as a chiropractic person. In the 1930 census they were listed as living on 9th Street, he, age 63, an artist Merchant of Photographic Supplies, and she, age 61, a chiropractor working at home. (This information is from AncestryLibrary.com viewed October 14, 2009.)

Negatives of People (5) were originally in a folder labeled Hopkins' Photography Studio 215 East Front Street, Traverse City. The 1915 Traverse City Directory listed a Richard S. Hopkins, Photography Supplies on 215 East Front Street. He was also listed in the 1935 Traverse City Directory, owner of Hopkins Camera and Gift Shop, 219.5 East Front Street. The Michigan census for the Peninsula, Grand Traverse County, Michigan listed Richard Hopkins, age 26, born September 1873, as the son of William S. Hopkins, age 68, and Jane Hopkins, age 63. William was a farmer and Richard a farm laborer. In the 1910 and 1920 census for Traverse City, Richard was listed as a bachelor. In 1910 he was listed as Photographer in Gallery and in 1920 as Photographer, Own Shop. Hopkins was not listed in the 1930 census. (This information is from AncestryLibrary.com viewed October 14, 2009.)

Images of Sager's Resort on Burt Lake were probably taken in the 1920s by Foley Photography Studio of Traverse City, Michigan, The name "Foley" and additional information having been written onto the negatives of Sager's Resort. Further information about Foley is not available.

Acquisition Information:

Acc# 72,057

Arrangement:

The collection is organized by format (film or glass-plate negatives) and photographic material of Will B. Gregg, and then alphabetically by topic.
Contents
Using These Materials
---
RESTRICTIONS:

Michigan Miscellaneous Photographic Collection, 1904, 1972, and undated is open for research.

USE & PERMISSIONS:

Copyright is unknown.
PREFERRED CITATION:

Michigan Miscellaneous Photographic Collection, Folder # , Box #, Clarke Historical Library, Central Michigan University