Back to top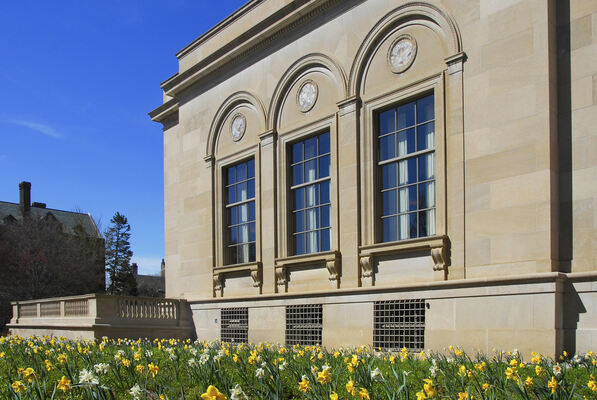 Address

:

909 South University Avenue

Ann Arbor, MI 48109, USA
Thorington family papers, 1809-1930 (majority within 1873-1908)
Using These Materials
---
Restrictions:

The collection is open for research.
Summary
Creator:

Abstract:

This collection is made up of correspondence, newspaper clippings, and ephemera related to multiple generations of the Parker, Thorington, and Nash families, particularly James Thorington (1816-1887), his daughter Ella, and Ella's daughter Louise. The materials pertain to life in Davenport, Iowa; Colón, Panama; Staten Island, New York; and other locations in the 1870s to 1900s.

Extent:

0.75 linear feet

Language:

English

Authors:

Collection processed and finding aid created by Meg Hixon, February 2014
Background
Scope and Content:

This collection (0.75 linear feet) is made up of correspondence, newspaper clippings, and ephemera related to multiple generations of the Parker, Thorington, and Nash families, particularly James Thorington (1816-1887), his daughter Ella, and Ella's daughter Louise.

The bulk of the collection consists of letters and newspaper clippings once housed in a 147-page scrapbook (now disassembled). Louise Nash Sanger compiled the volume and occasionally made notes on the materials, sometimes including brief biographical or contextual information. She contributed additional genealogical information, such as family death registers. The earliest materials include prayers written by Asa Rogers in the early 1800s and correspondence regarding the Parker family. One letter from Jonathan Parker to his sister Mary warns her about an unknown man, possibly her future husband, James Thorington (February 1, 1842).

Many scrapbook items relate to James and Mary Parker Thorington and their children, particularly Ella, Jessie, and Monroe. Ella received letters from members of her immediate family and from aunts, cousins, and friends, who provided family and local news from Davenport, Iowa, and other locales. Monroe Thorington discussed his experiences while attending the United States Military Academy at West Point, New York, in the early to mid-1870s. Some of his acquaintances wrote to the Thorington family after his death at Fort Keogh, Montana Territory, in 1878. Members of the Thorington family also wrote to Ella about their lives at Aspinwall (Colón), Panama, where the elder James Thorington served as United States consul.

Other materials from the late 19th century relate to the family of Francis B. and Ella Thorington Nash, including many letters to their daughter Louise. Louise's correspondents included "Flora" and "Brette." Flora lived in Staten Island, New York; several items, including telegrams, pertain to her death. Brette wrote about life in Florence, Nebraska, and later discussed his life in New York City, where he became an adherent of the Bahá'i faith. Louise received additional letters from aunts, uncles, and other family members and acquaintances, often concerning personal news such as family news and deaths. Louise Nash Sanger and other family members collected newspaper clippings relating news of births, marriages, and deaths in the Parker, Thorington, and Nash families, including those of James Thorington's children and grandchildren. Some articles pertain to palmistry and to Ella Thorington Nash's instructional lectures in cooking, which she gave in Chicago in the late 19th century. One group contains printed letters from members of the Thorington family living in Panama. Additional scrapbook materials include fine pencil drawings of unidentified homes and incomplete family death registers.

Loose (non-scrapbook) items include letters and telegrams related to members of the Thorington and Nash families, and genealogical registers tracing Sanger family ancestors into the early 18th century. A small number of military commissions pertain to the career of Henry Sanger in the mid-19th century. The collection includes poems, an engraved portrait of James Thorington, invitations, programs, and a manuscript map of a quartz mine. Other items of note are a clipping from a Davenport paper regarding the capture and death of John Wilkes Booth (April 28, [1865]) and a letter from "Burdett" to an unidentified recipient about a journey from Galena, Illinois, to Mackinac Island (August 5, 1844).

Biographical / Historical:

James Thorington (1816-1887), a native of North Carolina, studied and practiced law in Alabama before moving to Davenport, Iowa, in 1839. His political career included terms as mayor of Davenport (1843-1847), United States representative (1855-1857), sheriff of Scott County (1859-1863), and United States Consul to Panama (1873-1882). Thorington and Mary Parker (d. 1886), married in the early 1840s and had several children, including Sarah, Mary, Naomi, Ella, Monroe Parker (1853-1878), James, Jessie, Anna, and Margaret Watson. The younger Mary married George B. Pratt of Oak Park, Illinois. James, a graduate of Jefferson Medical College, married Florence M. Jennings and worked for a time in Panama. Jessie married Ross Woodmansee. Anna married William Mitchell Wadsworth. Margaret married George Cuyler Preston and leter moved to Santa Fe, New Mexico.

Monroe Parker Thorington entered the United States Military Academy in 1873. After graduation, he was stationed at Fort Keogh, Montana Territory, where he died on September 10, 1878. Ella Thorington married Reverend Frank Burdett Nash on October 15, 1873. In the late 1890s and early 1900s, they lived in Chicago, Illinois, where Ella delivered lectures, taught cooking classes, and practiced palmistry. Their daughter Louise later lived in Los Angeles, California, with her husband, Jesse Sanger, and their son Thor.

Acquisition Information:

Donated, 2008. M-4708.1 .

Processing information:

Cataloging funded by the National Historical Publications and Records Commission (NHPRC). This collection has been processed according to minimal processing procedures and may be revised, expanded, or updated in the future.

Arrangement:

The contents of a scrapbook have been collated and placed in archival housing. Additional materials are located in a second box.

Rules or Conventions:

Finding aid prepared using Describing Archives: A Content Standard (DACS)
Related
Additional Descriptive Data:

Bibliography

"Grievous News: Death of James Thorington." Evening Democrat (Davenport, Iowa) 13 June 1887.

"Thorington, James." Biographical Directory of the United States Congress. Online Edition. 2014.

Ward, William. List of Cadets Admitted into the United States Military Academy, West Point, N. Y., from Its Origin Till September 1, 1886. Washington, [D.C.]: Government Printing Office, 1887.
Subjects
Click on terms below to find any related finding aids on this site.
Subjects:

Formats:

Names:

Places:
Contents
Using These Materials
---
RESTRICTIONS:

The collection is open for research.

USE & PERMISSIONS:

Copyright status is unknown
PREFERRED CITATION:

Thorington Family Papers, William L. Clements Library, The University of Michigan