Back to top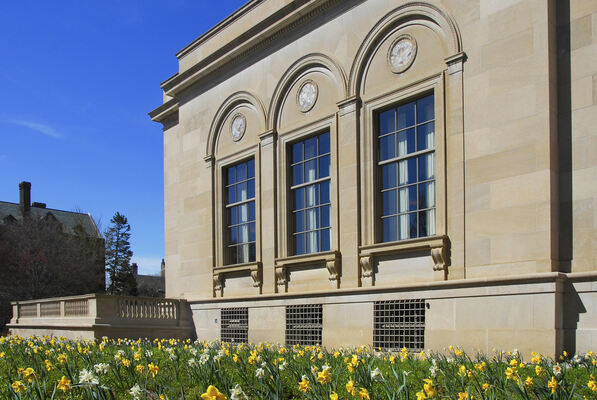 Address

:

909 South University Avenue

Ann Arbor, MI 48109, USA
Edwin Wright letters, 1862-1865
Using These Materials
---
Restrictions:

The collection is open for research.
Summary
Creator:

Abstract:

The Edwin Wright letters are 28 letters written between Jan. 14, 1862, and July 14, 1865, by Edwin Wright, a soldier in the 9th N.Y. Cavalry. The letters were written from various places in Virginia and Washington, D.C., and describe life as a Union solder. Also included are short poems written by Loanda Lake, composed on the letter's envelopes, and one small photograph of Wright.

Extent:

29 items

Language:

English

Sponsor:

James S. Schoff Civil War Collection

Authors:

Collection processed and finding aid created by Philip Heslip
Background
Scope and Content:

This collection consists of 28 letters written between Jan. 14, 1862, and July 14, 1865, by Edwin Wright, a soldier in the 9th N.Y. Cavalry. Twenty-six of the letters were to Loanda A. Lake in Charlotte, N.Y., and Hammonton, N.J. Two letters and a photograph (carte-de-viste) were sent to Miss Lotte Carle in Leon, N.Y. The letters were written from Washington, D.C., and various places in Virginia (Arlington Heights, Sperryville, Stafford Court House, Culpepper, Point City, Shepherdstown, White House Landing, and Winchester). Two of the letters have illustrated letterheads. One has the Capitol Building with the caption: "THE HOUSE THAT UNCLE SAM BUILT" (in brown ink). The accompanying envelope (in blue ink) depicts a mounted soldier with the U.S. flag flying in front of a camp (Jan. 14, 1862). The second letterhead (in black ink) depicts the Capitol Building (Oct. 8, 1863).

The early letters describe daily life (lining up at the "Colorline", caring for their horses), living conditions (acquiring a stove, the arrival of "Sibley Tents"), listening to brass band music, and food (drinking coffee that was available 3 times a day, but tea only once a week; cutting down a "bee tree" to get honey). He talks of the dullness of camp life leading to desertions (March 4, 1862), and he much prefers scouting to standing picket duty or carrying dispatches, which often result in his separation from his regiment when they go into battle. He describes the forbidden fraternization of Union and Rebel pickets. "... we would meet them halfway between the lines and exchange papers and have a chat, etc. and after a while shake hands and each return to his post" (July 22, 1864). He writes of bitter winters in Virginia, with half of their horses dying in February 1863, and men suffering from frozen feet in January 1865. He describes his regiment forming a line to stop a stampede of fleeing Union soldiers on the road to Centerville (Sept. 10, 1862), and capturing a recently made flag from one of A.P. Hill's North Carolina units. "...on it was printed all the battles in which they had participated. The latest date was the battle of Cold Harbor" (Aug. 6, 1864). He writes of being "brushed" on his left side and forefinger by a twelve pound shell (July 18, 1864) and in an August 23, 1864, letter tells of his disobeying an order to withdraw so that he could stay at the side of a dying friend and bury him. Brief mention is made of the execution of a member of his regiment (March 3, 1864).

Worth noting are the 14 very short poems that Loanda Lake jotted on the envelopes of Edwin Wright's letters. As was customary, Loanda often wrote the date that she answered his letters on the envelopes. Below that notation, she sometimes wrote very short poems about the weather.

"And snow upon the ground

But every body seems alive

And so keeps tramping around"

The longest poem is six lines (March 20, 1865). The shortest one is a single word, "Wind", below a whimsical double loop, representing the wind (March 3, 1864). In addition to Loanda's short poems, a single longer poem that Edwin sent to her is included: a parody of "The Lord's Prayer" -- "Our Father who art in Washington Uncle Abraham be thy name... give us this day our daily rations of Crackers and Pork and forgive our Short Comings as we forgive our Quarter Masters...".

This collection also includes 1 carte-de-visite of Wright.

Biographical / Historical:

Edwin Wright, 1837-1901

Rank: Corporal, Second Lieutenant

Regiment: United States. Army. New York Cavalry Regiment, 9th (1861-1865)

Service: September 1861-July 1865

Edwin Wright was born in June of 1837, the son of Orin Wright and Belinda Underwood. His father was a farmer in Villanova, New York. Before the war, he worked in a sawmill in Charlotte, New York, where he became a close friend of the local postmistress Loanda Lake, six years his senior. He corresponded with her regularly during his four years in the army. During the Civil War, he served in the Union Army for almost four years. He was 24 years old when he enlisted in September 1861 as a corporal in the 9th New York Cavalry, Co. D, and was mustered out with the rank of second lieutenant in July 1865. Much of Edwin's time in military service was spent carrying dispatches, standing picket, or scouting. But in the spring and summer of 1864, he was involved in heavy fighting at Cold Harbor and in the Shenandoah Valley. Shortly before he was mustered out in 1865, he was transferred from Co. D to Co. H. After the war, Edwin became a farmer in Chautauqua, New York, living at various times in the towns of Freedonia, Pomfret, Portland, and Westfield. He married (not Loanda Lake) and had two children (Helen, b. ca. 1867, and Lucy, b. ca. 1875). Shortly after 1880 he was married for the second time, to Martha C. Rice (1841-1921) of Westfield, New York. They lived in Westfield until Edwin's death in 1901.

Loanda Lake (b. 1831), to whom most of the Edwin Wright letters are addressed, was the daughter of Luther and Lucinda Lake of Charlotte, New York. She served as postmistress of Charlotte, New York, from 1855-1863. In 1863, she moved with her widowed mother to Hammonton, New Jersey. At the time of the 1870 Census, she was still single and living in Hammonton.

Acquisition Information:

2008. M-4647.2, M-4651 .

Processing information:

Cataloging funded by the National Endowment for the Humanities (NEH) and the "We the People" project.

Arrangement:

This collection is organized chronologically with one photograph in folder 35.

Rules or Conventions:

Finding aid prepared using Describing Archives: A Content Standard (DACS)
Related
Additional Descriptive Data:

Related Materials

The Clements Library also holds the Cosam T. and William Bartlett Family papers, which includes materials by another soldier from the 9th Regiment.

Bibliography

Cheney, Newel. History of the Ninth New York Cavalry. War of 1861-1865. Martin Mertz and Sons. Poland Center, N.Y., 1901. p. 364.
Subjects
Click on terms below to find any related finding aids on this site.
Subjects:

Formats:

Names:

Places:
Contents
Using These Materials
---
RESTRICTIONS:

The collection is open for research.

USE & PERMISSIONS:

Copyright status is unknown
PREFERRED CITATION:

Edwin Wright Letters, James S. Schoff Civil War Collection, William L. Clements Library, The University of Michigan