Back to top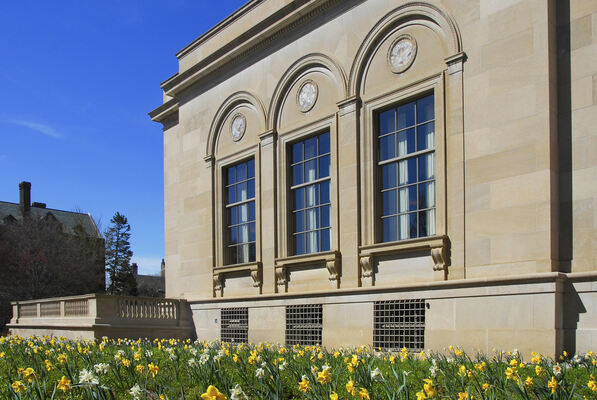 Address

:

909 South University Avenue

Ann Arbor, MI 48109, USA
Albert Davis papers, 1861-1874 (majority within 1861-1864)
Using These Materials
---
Restrictions:

The collection is open for research.
Summary
Creator:

Abstract:

The Albert Davis papers contain letters written by Civil War soldier Albert Davis, of the 15th Massachusetts Regiment, Co. G. Davis described his regiment's roles in the battles of Ball's Bluff, White Oak Swamp, Gettysburg, Bristoe Station, Spotsylvania, Cold Harbor, and Petersburg.

Extent:

0.25 linear feet

Language:

English

Sponsor:

James S. Schoff Civil War Collection

Authors:

Collection processed and finding aid created by Philip Heslip, April 2010
Background
Scope and Content:

The Albert Davis papers consist of 97 letters written by Civil War soldier Albert Davis of the 15th Massachusetts Regiment, Co. G, 3 letters written by his friends and family, one allotment receipt, his military discharge papers, and a photo of Albert Davis.

Albert Davis wrote letters while stationed with the Union army in Virginia, Maryland, and Washington, between August 1861 and June 1864. Of the letters, Davis sent 83 to his widowed mother and 14 to his teenage sister, Angeline, both living in Upton, Massachusetts. The collection also holds one letter from Albert's mother to his sister (June 30, 1864), a letter from R. W. Ellis to Angeline Leland Davis (March 5, 1864), and a letter from W. I. Scandlin to Albert Davis (July 2, 1874).

Albert's letters document his participation as a soldier in the 15th Massachusetts Regiment from the beginning of the regiment's formation in July 1861, until its dissolution after the battle of Petersburg (June 22, 1864), when all but eight men and one officer were killed or captured. In the early letters, Davis described his initial training near Worcester, Massachusetts. At first, he enjoyed soldiering, and sent home souvenirs: a piece of wood from the Harper's Ferry Bridge (October 6, 1861), and a piece of cotton from the breastworks at Yorktown (May 24, 1862). He wrote of snowballing a barge while on picket duty (January 4, 1862), and of picking wild blackberries during the fighting at Malvern Hills (August 2, 1862). Upon seeing the Monitor anchored among other boats at Hampton, Virginia, he wrote "it dont look as though it could take a Canal boat" (April 2, 1862). Many of his letters mentioned food, either what he was eating or what he would like to receive from home (cheese, tea, molasses, catsup, preserves, baked goods, chocolate, and checkerberry extract). On August 2, 1862, he sent a recipe for pudding made from hardtack. By December 1863, his feelings about soldiering had changed and he became determined not to reenlist. He was irritated by the "bounty men" who fought for money rather than patriotism (March 9, 1863; August 6, 1863). He witnessed several military executions (September 4, 1863; April 26, 1864). Davis also described his six months spent in hospitals and convalescent camps, and his part in the battles of Antietam, Cold Harbor, Gettysburg, and Bristoe Station.

His letters describing the Battle of Gettysburg are of particular interest not just for their accounts of the battle (July 4, 17, and 27, 1863), but also for his corrections of inaccuracies in the newspaper coverage of the battle (August 13 and 21, 1863). On May 14, 1864, Davis wrote from "mud hole near Spotsylvania Court House" and stated that the battle was "the hardest fight of the War." A few weeks later, on June 6, 1864, he wrote from the battlefield at Cold Harbor that "we are about sick of making Charges [--] we are not successful in one half of them and the loss on the retreat is great...there is some wounded men that are a lying between the lines that have laid there for three days and have not had a bit of care perhaps not a drop of water."

Davis occasionally used Union stationery that included printed color images:

October 22, 1861
October 29, 1861
November 6, 1861
November 16, 1861
November 17, 1861
November 26, 1861
May 6, 1862
November 2, [1862]

Biographical / Historical:

Albert Davis (1842-1908) was born in Upton, Massachusetts, to Daniel Davis and Angelina Leland. He was one of five children, though only his younger sister Angeline Louisa lived to adulthood. Albert enlisted in the Union Army on July 30, 1861, and served with the 15th Massachusetts Regiment, Co. G, for almost three years. He was wounded in the right forearm at the Battle of Antietam, and spent over five months at convalescent camps and hospitals. Shortly after returning to his regiment, he became ill with "Lung Fever" for several months. He was so sick that fellow soldiers William T. Moore and Sergeant George N. Wheelock wrote Albert's letters home for him during this period. Albert rejoined his regiment in late May 1863, and participated in the battles of Gettysburg, Bristoe Station, Spotsylvania, Cold Harbor, and Petersburg. Albert was one of only nine men from his regiment not captured or killed at Petersburg on June 23, 1864. Davis was then transferred to the 20th Massachusetts Regiment, Co. E, where he served the last nine months of his military service. He was discharged on May 5, 1865.

Albert Davis was married twice. His first wife was Almira F. Adair, the daughter of William and Mary B. Adair. She died in 1871 at the age of twenty-one. Albert and his second wife Laura A. (1856-1891) had two daughters: Myra L. Davis (1876-1897) and Olive M. Davis (1878-1904). After the Civil War ended Albert returned to Upton, Massachusetts, and worked as a boot maker. In 1886, he visited several Civil War battlefields, including Gettysburg, Antietam, and Ball's Bluff, with a group of fellow veterans. He was a member of the Upton Volunteer Fire Department, and served as Fire Chief from 1882-1886. He died in 1908, and is buried in Lakeview Cemetery in Upton.

Angeline Leland Davis, Albert's mother, was born on August 25, 1812, in Worcester, Massachusetts, to Eliab Leland and Perley (Pearly) Adams. She married Daniel Davis of Upton, Massachusetts, in 1835. They had five children, but only Albert and his sister Angeline Louisa (b. 1846) survived to adulthood. She was widowed around 1856.

Angeline Louisa Davis, Albert's younger sister, was born April 7, 1846. She was 15 years old when Albert began his Civil War service, and 19 years old when he came home. The 1860-1900 census records list her as unmarried and living in Upton, Massachusetts, with her mother. Her occupation is listed as a teacher in 1870, and as a dressmaker in 1900.

Two fellow soldiers wrote letters for Davis during his convalescence in March 1863. One was William T. Moore, from Worcester, who was wounded at Antietam and Gettysburg, but survived the war. The other was George N. Wheelock, a 23-year-old farmer from Grafton, Massachusetts, who was a sergeant in Davis' Company. Wheelock died several months later at the Battle of Gettysburg. Albert Davis mentioned Wheelock's death on July 4, 1863.

Acquisition Information:

2005. M-4446 .

Processing information:

Cataloging funded by the National Endowment for the Humanities (NEH) and the "We the People" project.

Arrangement:

This collection is organized into three series:

Series I: Correspondence
Series II: Documents and Receipts
Series III: Photographs

The correspondence series is ordered chronologically.

Rules or Conventions:

Finding aid prepared using Describing Archives: A Content Standard (DACS)
Subjects
Click on terms below to find any related finding aids on this site.
Subjects:

Formats:

Names:

Places:
Contents
Using These Materials
---
RESTRICTIONS:

The collection is open for research.

USE & PERMISSIONS:

Copyright status is unknown
PREFERRED CITATION:

Albert Davis Papers, James S. Schoff Civil War Collection, William L. Clements Library, The University of Michigan