Back to top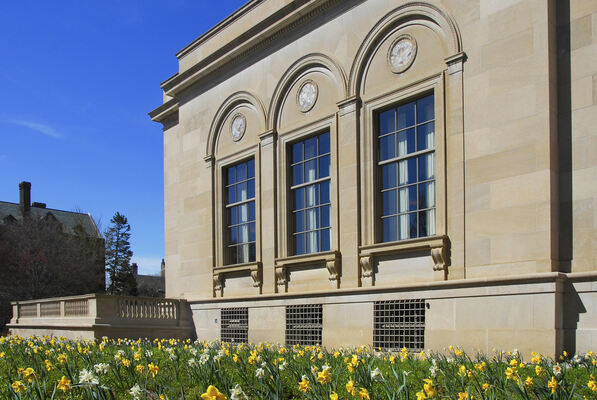 Address

:

909 South University Avenue

Ann Arbor, MI 48109, USA
Henry Wight Diman collection, 1836-1865 (majority within 1844-1865)
Using These Materials
---
Restrictions:

The collection is open for research.
Summary
Creator:

Abstract:

The Henry Wight Diman collection is made up of correspondence, school essays, personal reading lists, and photographs related to Diman, a graduate of Brown University who later became United States Consul to Portugal.

Extent:

0.25 linear feet

Language:

English

Authors:

Collection processed and finding aid created by Naomi Herman-Aplet and Meg Hixon, October 2012
Background
Scope and Content:

The Henry Wight Diman collection is made up of correspondence (58 items), a diary, school essays (39 items), personal reading lists (7 items), and photographs (4 items) related to Diman, a graduate of Brown University who later became United States Consul to Portugal.

The Correspondence series (58 items) contains incoming and outgoing letters related to Henry Wight Diman, including many that he wrote and received while attending Brown University in the early 1850s. His most frequent correspondents were his brother, J. Lewis Diman, and his father, Byron Diman, who wrote from Newport and Bristol, Rhode Island. Henry Diman wrote about his college experiences and his leisure activities in Providence. Other correspondence includes letters to Henry Wight Diman from his cousin, Georgia Alden, a letter that he wrote to his father about his travels on the "Great Western Road" (April 21, 1856), and letters that he wrote while living and traveling in Portugal (August 1, 1864) and Morocco (April 10, 1865). In one undated letter, Henry's cousin Fannie commented on her anticipation of the end of the Civil War and her work at a military hospital.

The Diary belonged to Henry Wight Diman's mother, Abby Alden Wight Diman, who wrote daily entries between January 1, 1843-March 27, 1843. She discussed her social life, family news, church attendance, and other daily activities, such as the family's attendance at medical lectures from January 2-4.

The Essays series (39 items) contains academic essays that Henry Wight Diman composed while attending school in Bristol, Rhode Island, and Brown University. The early writings, written in the mid-1840s, are primarily descriptive. Diman's later compositions, particularly those from his collegiate studies, concern literature, Roman history, German history, British history, death, and the plays of William Shakespeare. Diman wrote a satirical piece entitled "The Cow Convention" for the [Bristol?] Phoenix (undated). The series includes a list of essay subjects for the 1854 spring term at Brown University.

The Book Lists series (7 items) concerns suggested readings in science, history, religion, travelogues, and biography. Others concern poetry, drama, and novels. One item is a list of books that Henry Wight Diman owned in 1840.

The Photographs series is comprised of 4 cartes-de-visite taken in Porto, Portugal, in the mid-1860s. Two portray Henry Wight Dimon in 1864 and 1865, and 2 depict Portuguese women.

Biographical / Historical:

Byron Diman was born in Bristol, Rhode Island, on August 5, 1795, the son of Jeremiah Diman and Hannah Luther. He became a merchant and had financial interests in the whaling industry, cotton trade, and banking. He served as a member of the Rhode Island General Assembly, as a delegate to the 1840 Whig Party convention, on the governor's council, and as lieutenant governor and governor of Rhode Island. Diman and his first wife, Abigail Alden Wight (1802-1843), were married on June 1, 1823, and had at least four children: George Byron (1824-1903), Clara Anna (b. 1828), Jeremiah Lewis (1831-1881), and Henry Wight (1835-1884). Diman and his second wife, Elizabeth Ann Wood (1816-1881), were married on May 2, 1855, and had one daughter, Elizabeth Byron (b. 1857). Byron Diman died on August 1, 1865.

Henry Wight Diman was born in Bristol, Rhode Island, on April 2, 1835. After graduating from Brown University in 1854, he returned to Bristol, where he worked in manufacturing. He served in the Rhode Island General Assembly from 1856-1862, and was an assistant paymaster in the United States Navy onboard the Kineo during the Civil War. In 1862, he moved to Porto, Portugal, and he served as United States consul to Portugal until 1869 and then from 1870 to his death in Lisbon on September 23, 1884.

Jeremiah Lewis Diman graduated from Brown University in 1851 and attended the Andover Theological Seminary from 1852-1854 and from 1856-1857. He served as a Congregational minister in Fall River, Massachusetts, and Brookline, Massachusetts, from 1857-1864, and was a professor of history and political economy at Brown University from 1864-1881. He earned a doctor of divinity degree from Brown University in 1870. On May 15, 1861, he married Emily Gardner Stimson, and they had four children: Maria Stimson (1862-1881), John Byron (b. 1863), Louise (b. 1869), and Emily (b. 1873).

Acquisition Information:

2002. M-4246.3 .

Processing information:

Cataloging funded by the National Historical Publications and Records Commission (NHPRC). This collection has been processed according to minimal processing procedures and may be revised, expanded, or updated in the future.

Arrangement:

The collection is arranged in the following series:

Series I: Correspondence
Series II: Diary
Series III: Essays
Series IV: Book Lists
Series V: Photographs

Each series is arranged chronologically, with undated items placed at the end.

Rules or Conventions:

Finding aid prepared using Describing Archives: A Content Standard (DACS)
Related
Additional Descriptive Data:

Related Materials

Abigail Wight Diman occasionally mentioned the Brownell family in her diary. The Clements Library holds a collection of Brownell family papers.

The University of Rhode Island, the Rhode Island Historical Society, and University of California Santa Barbara also have collections of Diman family papers.

Bibliography

Bicknell, Thomas Williams. The History of the State of Rhode Island and Providence Plantations. Volume III. New York: The American Historical Society, 1920.

Cutter, William Richard. New England Families[,] Genealogical and Memorial: A Record of the Achievements of Her People in the Making of Commonwealths and the Founding of a Nation. Volume I. New York: Lewis Historical Publishing Company, 1915.

Historical Catalogue of Brown University, 1764-1914. Providence (R.I.): Brown University, 1914.

Sanford, Enoch. Biographical Sketch of the Centenarian, Mrs. Abigail Alden Leonard, of Raynham, Mass. Raynham (Mass.): 1887.
Subjects
Click on terms below to find any related finding aids on this site.
Subjects:

Formats:

Names:

Places:
Contents
Using These Materials
---
RESTRICTIONS:

The collection is open for research.

USE & PERMISSIONS:

Copyright status is unknown
PREFERRED CITATION:

Henry Wight Diman Collection, William L. Clements Library, The University of Michigan