Back to top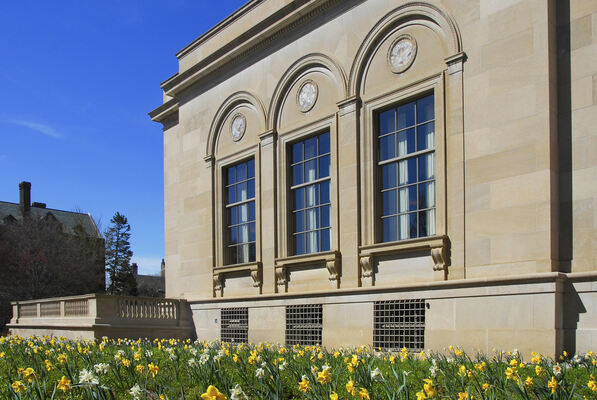 Address

:

909 South University Avenue

Ann Arbor, MI 48109, USA
Tailyour family papers, 1743-2003 (majority within 1780-1840)
Using These Materials
---
Restrictions:

The collection is open to research.
Summary
Creator:

Abstract:

The collection focuses primarily on John Tailyour, a Scottish merchant who traveled to North America and Jamaica in the 1770s and 1780s to conduct business, before finally returning to his home in Scotland in 1792. His correspondence is heavily business related, centering especially on his trading of slaves, foodstuffs, and sundry goods. It also chronicles the current events in both Jamaica and the Empire. Many of Tailyour's correspondents debate the meaning and merit of the cessation of the slave trade in the late 18th century, as well as the military events of the American and Haitian revolutions, and of the Maroon rebellion of 1795. The papers also include letters between John and his family in Scotland regarding John's mixed-race Jamaican children. He sent three of his children to Britain to be educated, which caused much family concern. Tailyour's account books and financial papers relate both to his Jamaican estate and business, and to his Scottish estate, from which he received added income from rents. The accounts for this estate continue for several decades after Tailyour's death in 1815. A number of disparate and miscellaneous letters, war records, photographs, and realia that belonged to various members of the extended Tailyour family date mainly from the late-nineteenth and early-twentieth centuries.

Extent:

12.75 linear feet

Language:

English

Authors:

Collection processed and finding aid created by Daniel Livesay
Background
Scope and Content:

The collection has three substantial parts. The most comprehensive and cohesive section is the one concerning John Tailyour, until his death in 1815. The second part contains business papers and accounts related to the Tailyour estate. The third part is the least integrated, and consists of a variety of family papers, photographs, military memorabilia, and other miscellanea.

The Tailyour papers date from 1743 to 2003, with the majority of the collection concentrating in the period from 1780 to 1840. Within these bulk dates, are the two largest portions of the collection: the correspondence and accounts of John Tailyour until his death in 1815, and the account records of the Tailyour estate after 1815.

Seven boxes contain John Tailyour's personal and business correspondence of 3757 letters. The letters focus on Tailyour's mercantile activities in the Atlantic market, especially on the slave trade, its profitability, and the threat posed by abolitionists. Tailyour's correspondence also chronicles personal and family matters, including the education and provision for his mixed-race children from Jamaica. In addition, the collection contains four of Tailyour's letter books of 1116 copies of retained letters that cover the period from 1780 to 1810, with the exception of the years 1786-7 and 1793-1803. In these letters, Tailyour's focus is business, particularly as it relates to the slave trade, but he also includes personal messages to his friends and family.

Tailyour's business papers contain 32 loose account records, as well as five account books documenting the years between 1789-90 and 1798-1816. These primarily concern his Kingston and Scottish estates, including the expense accounts and balance sheets for each, as well as the finances of his merchant activities during the period. Finally, 38 documents of probate records for John Tailyour mainly relate to his landed estate.

The latter portion of collection within these bulk years (1815-1840) also contains correspondence and accounts, although the 228 letters are almost entirely concerned with business accounts. These focus on Tailyour's estate after his death, with John's brother Robert as the main correspondent. Additional materials include 1761 business papers that chronicle the finances of the estate, 11 account books, and 6 hunting books. The business letters and account books detail the estate's expense accounts and receipts, as well as the balances for their annual crops, salmon fishing business, and profits derived from the rents collected on their land. The hunting books contain descriptive accounts of the family's hunts and inventories of their hunting dogs.

The third, and final, part of the collection consists of Tailyour family records (bulk post-1815), including 49 letters from various family members in the late-nineteenth and early-twentieth centuries and five letterbooks, kept by Alexander Renny Tailyour and Thomas Renny Tailyour. 4 account books are also present kept by Alexander Renny Tailyour and others. Some of the records concern the First World War, including a group of prisoner-of-war records sent from Germany, and journals kept at home that detail news of the war, and daily domestic activities.

The family history documents include 64 genealogical records and 58 probate records. Many of the genealogical items are brief notes on family history, and sketches of the family tree, including a large family tree that spans several hundred years to the present day. The probate records contain one will from the late-nineteenth century, but are otherwise entirely concerned with John Tailyour's estate in the years immediately after his death.

Of the printed records, Memoirs of my Ancestors (1884), by Hardy McCall is a genealogy of the McCall family, and Tailyour's Marykirk and Kirktonhill's estates are described in two printed booklets, one of which is an advertisement for Kirktonhill's sale in the early-twentieth century. Other printed material includes 14 various newspaper clippings concerning the family over the years, and 12 miscellaneous items.

The illustrations, artwork, and poetry comprise 14 fashion engravings, 12 sailing illustrations, a picture of a hunting cabin, two silhouettes, and a royal sketch, all of which date from the early- to mid-nineteenth century. Kenneth R. H. Tailyour's sketches are represented in two sketch books created in his younger years (1917 and 1920). Loose records of poetry, as well as a book of poems from George Taylor, are in this section.

The 221 photographs are of the Tailyour family from the late-nineteenth to the twentieth century, with the majority falling in the early decades of the twentieth century. Most are portraits of the Tailyour family from the early twentieth century, particularly Kenneth R. H. Tailyour.

The 138 pieces of ephemera are, for the most part, postcards of foxhunts during the nineteenth century. These announce the almost-weekly family foxhunts during the middle years of the nineteenth century. The 19 items of realia, include Robert Taylor's quill pen from 1826.

The audio-visual portion of the collection contains three items: a compact disc with an audio interview of John Dann, Director of the Clements Library, on National Public Radio's "The Todd Mundt Show;" a compact disc with photos of the West Indies; and a collection of photographs of the Tailyour papers in their uncatalogued state, and of the festivities surrounding the acquisition of the collection.

Finally, miscellaneous material of 18 pieces includes Robert Taylor's commonplace book of short stories, letters, and poems; the catalogue of Robert Taylor's books; James Tailyour's 1771 style and form book; and a communion book.

Biographical / Historical:

John Tailyour was born to Robert and Jean (Carnegie) Tailyour on February 29, 1755, in Marykirk, Scotland. Robert sent young John to Glasgow to work as a clerk in the merchant firm of George McCall. In 1775, McCall helped John find employment in Virginia as a factor in the Glasgow-Virginia tobacco trade, but the chaos resulting from the onset of the Revolution forced John to leave for home. He returned to America two years later to trade between New York and the West Indies, but again returned to Glasgow one year later. In one last attempt to trade in the western Atlantic, Tailyour sailed for America in 1781, but was thwarted by Cornwallis' surrender at Yorktown just days before his arrival. However, Tailyour did find work supplying British prisoners of war in Pennsylvania, until American soldiers frustrated the deal. Fed up with the emerging independence of the American colonies, John left for Jamaica in 1782, encouraged by his cousin, Simon Taylor, one of the island's wealthiest inhabitants.

In Jamaica, John Tailyour quickly flourished under the supervision of his notable cousin. Originally acting as an attorney for absentee planters, John built up enough revenue to start his own merchant house, McBean, Ballantine and Taylor in 1784. He had altered the spelling of his last name to "Taylor," hoping to capitalize on his cousin's success. Tailyour's partner Peter Ballantine became one of his closest business associates and lifelong friend. The firm began trading in plantation supplies, dry goods, and various other commodities. However, the demand for slaves in the British West Indies impelled the firm to enter that trade, and they quickly became known for their efficiency in unloading and selling slaves. John's Glaswegian network helped him build a base of merchant contacts that facilitated his success. He soon became a popular advisor to other young Scottish traders, who wanted to try their fortunes in the Caribbean market.

In 1792, Tailyour reorganized his firm with James Fairlie and renamed it Taylor, Ballantine, and Fairlie. Later that year, however, John returned to Scotland for health reasons, and soon adapted to the life of an aristocrat. In 1793, he married George McCall's daughter Mary, with whom he had ten children. He repurchased his family's estate of Kirktonhill, began renting out nearby land in Marykirk, and sold off his interest in his colonial firm in 1797. His bad health continued to burden him until his death in 1815.

The topic of slavery is prevalent in this collection, as Tailyour was involved professionally and personally with slaves. During the last quarter of the eighteenth century, the greatest profits in the slave trade were made, and Tailyour's firm certainly benefited well. The era also witnessed the advent of arguments against the slave trade, and calls for its cessation. Tailyour was unapologetic in his support of the slave trade, and vehemently castigated the emerging abolitionists. All of Tailyour's contacts did likewise, because of their own involvement with the trade.

During the mid-1780s, John took Polly Graham, one of Simon Taylor's slaves, as a common-law wife. Together they had three or four children, during John's sojourn in Jamaica. In 1790, John appealed to Simon for the freedom of Polly and their children. Simon granted the request, and Tailyour sent three of them (James, John, and Catherine) to Britain to be educated, and to remove them from the prejudices of Jamaica. Two of those children, James and John, are recorded in some detail in the collection. James became a serviceman in the East India Company army, and John worked as a clerk in a London merchant house.

After John Tailyour's death, the family continued to live off the proceeds of the Kirktonhill estate, until it was sold in the early-twentieth century. A long string of Tailyour men undertook careers in the military from the mid-nineteenth to the twentieth century. Kenneth R. H. Tailyour became a high-ranking officer in the British military in the twentieth century. A number of photographs, diaries, and war records in this collection come from his family and professional experiences, as well as those of his brother, Ian Stewart, who also served in the military.

Acquisition Information:

2002, 2012. M-4207, M-4208, M-4936, M-4938 .

Custodial History:

Previously owned by the Tailyour family before Clements Library acquisition.

Arrangement:

The Tailyour family papers are arranged in three series:

Series I: John Tailyour (1743-1815)

Sub-series 1: Correspondence
Sub-series 2: Business Papers

Business papers
Account books

Series II: Tailyour Estate (post-1815)

Sub-series 1: Correspondence
Sub-series 2: Business Papers

Business papers
Account books

Sub-series 3: Hunting Papers

Series III: Tailyour Family (bulk post-1815)

Correspondence
Letterbooks
Account books
Military
Genealogy & Probate
Printed Materials
Illustrations, Artwork, and Poetry
Photographs
Ephemera
Realia
Audio-Visual
Miscellaneous

Rules or Conventions:

Finding aid prepared using Describing Archives: A Content Standard (DACS)
Related
Additional Descriptive Data:

Biographical Sketches of Noted Individuals in the Collection:

Anderson, Alex

John and Alex Anderson were both prominent merchants in London during the late-eighteenth and early-nineteenth centuries. They were John Tailyour's regular business contacts during his early years in the American colonies, and when Tailyour was in Jamaica he acted as a factor for them. The Andersons had strong ties to the Oswald family, who were also quite important in the British mercantile trade. They were particularly concerned with the slave trade during this period, owing to their involvement in that market.

Anderson, John

Alex Anderson's brother, and business partner.

Arcedekne, Chaloner

Chaloner Arcedekne was a prominent Jamaican landholder in the late-eighteenth century. Much of his time was spent away from Jamaica; he hired Simon Taylor to act as an attorney and overseer of his plantations in his absence. As an attorney to Arcedekne (and other absentee landlords), Simon advanced his fortune, allowing him to purchase his own plantations. Simon later became one of the richest men on the island. John Tailyour used his connection with his cousin Simon to extend his business network to Arcedekne. For more information on Simon Taylor and Arcedekne's relationship, see Travel, Trade and Power in the Atlantic, 1765-1884, ed. Betty Wood, New York: Cambridge University Press, 2002.

Ballantine, Peter

Peter Ballantine was one of John Tailyour's closest business partners and friends. Soon after arriving in Kingston, Jamaica, Tailyour entered into a business partnership with Ballantine, creating the firm of McBean, Ballantine, and Taylor in 1784. The firm traded in general plantation goods, although soon after forming, they began also buying and selling slaves. In 1792, they reorganized and added James Fairlie, changing their name to Taylor, Ballantine, and Fairlie. Much of the impetus for forming this partnership came from Tailyour's wish to leave all of his colonial business affairs in several hands, rather than continuing to trade solely in his name when he re-settled in Britain. Although Tailyour sold his interest in the firm in 1796, he maintained his correspondence with Ballantine. Tailyour even named one of his sons after Ballantine.

Bowman, John

John Bowman was an educator in Yorkshire, England, in the late-eighteenth and early-nineteenth centuries. When John Tailyour asked his brother Robert to find a suitable school for his son James in 1792, Robert found John Bowman at the boarding school of Byers Green Hall, in northern England. Tailyour sent James and two of his other sons, John and Simon, to Byers Green Hall.

Brand, John

Brand's most notable relationship to John Tailyour came with his role as Tailyour's agent in the Napier lawsuit. Napier leased part of Tailyour's lands in Scotland, and when Tailyour claimed that he had not paid his rent, he sent Napier to prison, resulting in a lawsuit in 1800. Brand later lobbied, with Tailyour, for the construction of a bridge over the North Esk river.

Burnett, John

John Burnett (1764?--1810) was born in Aberdeen, and served as an advocate, advocate-depute, sheriff, judge and judge-admiral in Scotland during his career. He served as officer overseeing John Tailyour's lawsuit with Napier over unpaid rents. After the lawsuit, which Tailyour lost, Burnett solicited Tailyour for the Office of Clerk and Collector in 1803. The Burnett family had long-standing, strong connections to the Tailyour family.

See also, T. F. Henderson, "Burnett, John (1764?--1810)," rev. Eric Metcalfe, in Oxford Dictionary of National Biography, ed. H. C. G. Matthew and Brian Harrison (Oxford: OUP, 2004)

Burnett, Col. William

Father of John Burnett, Col. William was a procurator-at-law in Aberdeen, Scotland. He had known John Tailyour and his family a long time; he shared John's interest in hunting dogs.

Carnegie, Sir David

Sir David Carnegie was a son of Sir John Carnegie, who was a brother of Jean Carnegie Tailyour. Davis was John Tailyour's cousin. He was instrumental in obtaining a position for John's son James in the East India Company, through his friend Lord Sidmouth, who was registered as the official recommendation in James' cadet papers.

Dick, David

David Dick was one of John Tailyour's clerks in Jamaica during his residency there. After Tailyour left, Dick and John McCall helped to oversee Tailyour's accounts in the firm of Taylor, Ballantine, and Fairlie. Soon after, Dick and McCall entered into their own partnership, which combined with Tailyour's old firm for a one-eight share of all non-slave business. By 1800, Dick and McCall had begun feuding. McCall accused Dick of not consulting him in the formation of the firm Dick, Orr, and Clark, and of mishandling three thousand pounds of their partnership's capital. The two asked Simon Taylor to arbitrate the case, but Simon was not interested in the affair. Ultimately, John Tailyour sided with McCall, which produced a rift in his relationship with Dick. After Tailyour left Jamaica, Dick helped to oversee and settle the affairs of Polly Graham, Tailyour's Jamaican lover and mother of his colonial children.

Fairlie, James

Along with Peter Ballantine, James Fairlie was one of John Tailyour's central business partners. Tailyour met Fairlie in Jamaica sometime around 1787, and began working with him in a limited capacity. On January 1, 1792, Fairlie entered into a business partnership with Tailyour and Ballantine, forming the firm Taylor, Ballantine, and Fairlie. This was a reorganized partnership of the earlier firm McBean, Ballantine, and Taylor. In 1796, Tailyour sold his interest in the partnership, but stayed in close contact with Fairlie for the rest of his life. Fairlie often updated Tailyour on the status and well-being of his colonial family after Tailyour left Jamaica in 1792.

Foulerton, Catherine

John Tailyour's younger sister Catherine married John Foulerton, with whom she had several children. Catherine became quite impressed with James Taylor, John's Jamaican son, when he visited in the early 1790s. She helped to win him an interview with the East India Company, through her connection with Lady Campbell, wife of General Campbell in India.

Foulerton, John

John Foulerton married Catherine Tailyour, John Tailyour's younger sister. Later in life he appealed to his brother-in-law, John, to help save him from financial difficulty.

Hill, Dr. George

George Hill (1750--1819), son of Reverend John Hill, was born in St. Andrews, Scotland. He was trained in divinity, and was introduced to a number of notable figures while studying in Edinburgh, including David Hume and Henry Dundas. In 1772, he became a professor of Greek at St. Andrews, and professor of divinity at St. Mary's College sixteen years later. Not long after, he became that college's head. Hill became a notable scholar, particularly in the realm of theological education. He helped to oversee the education of Simon, John Tailyour's son, who studied at St. Mary's. He also educated Simon Taylor's nephew, Simon Richard Brissett.

For more information, see Donald P. McCallum, "Hill, George (1750--1819)," in Oxford Dictionary of National Biography, ed. H. C. G. Matthew and Brian Harrison (Oxford: OUP, 2004))

Low, John

John Low often acted as John Tailyour's legal counsel after his return to Scotland. He was an agent for the sale of the Garrock estate for Tailyour. He was also Tailyour's attorney for his lawsuit against David Gray, as well as for the suit against Alexander Jolly.

McCall, Archibald

John Tailyour's brother-in-law, Archibald McCall, was the son of George McCall. After his sister Mary wed Tailyour, Archibald began trading with the Taylor family. In 1803, he traveled to Kingston, and conducted a fair amount of business with Simon Taylor. This relationship appears to have dissolved around 1809, after which point he moved to London to distance himself from his Jamaican concerns. One year later he returned to Glasgow.

McCall, George

Father of James, John, Samuel, and Mary McCall (John Tailyour's wife), George McCall was a prosperous merchant in the Glasgow-Virginia tobacco trade. He hired Tailyour early in his life to act as a factor in Virginia, but the events of the American Revolution soon forced Tailyour's return to Glasgow. Tailyour maintained a strong business relationship with McCall after he departed for Jamaica, and upon returning to Scotland in 1792, he met and married George's daughter Mary. A dispute over Virginia tobacco debts after the American Revolution hurt McCall's finances dramatically, and he sought out alternative markets elsewhere, including Bengal, where he traveled in 1800. Soon afterward he attempted to settle his tobacco finances with Tailyour, after the Americans and British came to terms on tobacco debts. George McCall died in 1810.

McCall, James

Son of George McCall and brother to Mary McCall, James McCall maintained a regular correspondence with Tailyour throughout his life. He did quite well, early on, in his business affairs. He traveled to Limerick, Charleston, and eventually back to Glasgow during his career.

McCall, John

Son of George McCall, John held a more direct business relationship to John Tailyour than his sibling James. McCall traveled to Jamaica, prior to his sister's marriage to Tailyour, in order to get into business there. He worked under the patronage of John Tailyour and George McCall's connections in the Americas. Tailyour hired the younger McCall as a clerk in his firm. Soon afterward, Tailyour returned to Scotland, leaving McCall in charge of his finances, along with his other clerk, David Dick. The two formed a partnership, which then united in a one-eighth share of non-slave commerce with Tailyour's firm Taylor, Ballantine, and Fairlie. McCall later blamed Dick for misplacing three thousand pounds of the firm's money, and for creating a new firm, Dick, Orr and Clark, without informing him. The two asked Simon Taylor to arbitrate the dispute. He initially refused, but later sided with McCall.

John McCall's letters provide some of the most thorough accounts of John Tailyour's Caribbean family. Along with David Dick, he oversaw their well-being and often conveyed their needs to Tailyour.

McCall, Samuel, jun.

Brother of John, James, and Mary McCall, and son to George McCall. Samuel, like his brother James, traveled throughout the Empire for his business affairs. He later moved to London to manage the affairs of his late brother, John's, estate.

Miles, William

One of John Tailyour's business contacts, William Miles traded in Bristol, hoping to open up greater markets in London and the West Indies. Much of his correspondence with Tailyour concerned Miles' need for better contacts in London, with whom he might be able to secure patronage for his son Philip.

Oswald, George

George Oswald (1735-1819) was born near Glasgow, and was the nephew and heir of the merchant Richard Oswald. He established a tobacco-trading firm named Oswald, Dennistoun & Co. In 1764, he married Margaret Smythe; they had four sons and at least five daughters. He inherited a substantial estate from his relatives, rose to prominence, and eventually won the election as the rector of Glasgow University in 1797. John Tailyour knew Oswald through his connection with the Andersons and the McCalls, and the two kept up a regular correspondence on matters both financial and personal.

For more information, see David Hancock, "Oswald, Richard (1705?--1784)," in Oxford Dictionary of National Biography, ed. H. C. G. Matthew and Brian Harrison (Oxford: OUP, 2004).

Renny, James

John Tailyour described James Renny as one of his closest friends. The two were related through Tailyour's uncle Hercules Tailyour. Both were from Montrose, Scotland, and both moved to Jamaica in the 1780s. Renny also traded in slaves, and purchased some for himself. After Tailyour left Jamaica, Renny often visited Tailyour's colonial family. Renny's death in 1799 came as a severe blow to Tailyour.

Renny, Thomas

Brother of Patrick Renny, Thomas also had strong connections to John Tailyour and the rest of his family, but he remained in Edinburgh, unlike his brother. He also maintained close ties to the Foulertons.

Tailyour, Alexander Renny

Alexander Renny Tailyour was the first-born son of Robert Renny and Elizabeth Jean Tailyour. He was born January 31, 1775. He added the surname Tailyour upon the death of his mother in 1806. He married Elizabeth Ramsay in April 1808. He lived in Borrowfield, and he died in 1849.

Tailyour, Hercules

Hercules Tailyour was the third child of Robert Tailzour and his wife Jean, who was John Tailyour's brother. When John first went to America, Hercules hoped to establish strong commercial connections through his brother that never came to fruition. Although he dabbled in the wine and wood trade, Hercules seemed to have failed to achieve the same level of success as his brothers Robert and John. Frequent illness also thwarted his plans.

Tailyour, Jean

Jean Tailyour was the daughter of Sir John Carnegie, Bt of Pittarrow. She married Robert Tailzour, and the two lived on his estate of Kirktonhill, just outside of Montrose, in the northeast of Scotland. They had five children: Robert, John, Hercules, Mary, and Catherine. She died in September 1807.

Tailyour, John

John Tailyour was a model of the entrepreneurial and peripatetic British merchant of the eighteenth century. Throughout his life, Tailyour traveled in search of opportunity. His voyages took him from his native Scotland to North America, later to the Caribbean, and finally back to Scotland again. He was enterprising in his business, but heavily dependent on his connections for success. He rejoiced at the fortune he made in the colonies, but, like many at the time, wanted to return to the British Isles. Through his travel, trade, and social ties, John Tailyour crafted himself as a major player in the Atlantic merchant community -- in the commercial networks that helped keep the British Empire running.

John Tailyour was born to Robert and Jean (nee Carnegie) Tailyour on February 29, 1755. His parents baptized John on March 20 of that year in Marykirk, Scotland -- the neighboring town to Robert's estate of Kirktonhill, Montrose. The Tailyour family had risen in importance in Scotland with the ascension of James VI to the English throne the century before. As their name implies, the family tailored clothes. They gained prominence through their connections to the royal household, whom they had the honor to dress. By the eighteenth century, the family interests had shifted to the mercantile profession. In the early 1730s, Robert's uncle, John Tailzour, sent his son Patrick from their home in Borrowfield, Forfarshire, Scotland, to Jamaica to trade. Patrick quickly amassed a sizeable income and marred Martha Taylor, daughter of Jamaican George Taylor, whose surname he assumed (changing the name from Tailyour to Taylor). In 1740, Martha and Patrick had a son they named Simon, who would later become the richest man in Jamaica. Five years later, they had a second son John, who would later spend a significant portion of Simon's fortune on the purchase of a baronetcy in England, and all of the necessaries that came with this entrance into the gentry.

When he was young, John Tailyour worked his way into the merchant community of Scotland. He began as an apprentice at a Glasgow merchant house, under the direction of George McCall. By the 1770s, the Glasgow merchants had established a relationship with Virginia tobacco growers, and McCall's house set up a branch in the Chesapeake. John traveled to the partner house in Virginia in 1775, during a period of robust agricultural output, but the events of the American Revolution soon forced him back home. He revisited North America in 1777 to help facilitate trade between the West Indies and New York, but again returned to Glasgow one year later. Throughout these trying years, John hoped that trade between Britain and America would normalize, and, for the third time, he entered America on October 19, 1781, this time to trade in the New York sugar market. Such hopes were crushed as news of Cornwallis' surrender arrived in New York just days after John's debarkation. A desperate John sought Simon's help, but the markets were not strong enough for his cousin's consignments. In a last attempt to trade in North America, John agreed to broker a trade of food and clothes to Cornwallis' surrendered army, but the Pennsylvanian government confiscated his goods before the deal could be completed. Frustrated and uncertain, John took Simon's advice, and decided to try his luck in Jamaica. In December of 1782, he bought a brig, on which he sailed to Jamaica the following spring, arriving in Kingston on March 19, 1783.

In his first few months on the island, John Tailyour depended heavily on Simon for patronage and work. He served as an attorney for several plantations in Jamaica, a lucrative job that helped Simon amass his vast fortune. Throughout his tenure on the island, John regularly sought advice and aid from Simon, who hoped to form a strong business relationship with his cousin. John quickly established himself in the Jamaican merchant community, altered the spelling of his surname to "Taylor," and formed the merchant house of McBean, Ballantine, and Taylor (which would later become the house of Taylor, Ballantine, and Fairlie) on the first day of 1784. Although the firm originally traded in plantation supplies, the partners soon began trading in slaves. As the Jamaican sugar economy grew stronger during the eighteenth century, and as the threat of the abolition of the slave trade increased in the 1780s, slave imports spiked dramatically, which helped John to build his own moderate fortune. His contacts back in Scotland, including his former employer George McCall, formed the foundation of his trade network in Jamaica, and allowed John to tap into markets throughout the British Empire.

While in Jamaica, John began a family. He took up residence with one of Simon's slaves, Polly Graham, a mixed-race woman who cared for John during his periodic illnesses in the harsh Caribbean climate. This was not uncommon among many white planters and merchants, who far outnumbered white women on the island. Although writers in both Britain and the colonies decried the practice, the demographic realities of the islands produced few alternatives. In 1786 Polly gave birth to their first son James. In the next several years, the couple would have three other children together, John, Simon and Catherine. John made no attempt to hide this mixed-race family from his friends in Jamaica, nor from his family back in Scotland, but he did not generally broadcast his liaison beyond those circles. Most information on his Jamaican family comes from the writings of John's friends and family, not John himself.

Although John Tailyour does not discuss his Jamaican family in the letters of this collection, the papers of Simon Taylor at the Institute of Commonwealth Studies in London contain several letters from John to Simon indicating his affection and devotion to his colonial family. Indeed, in 1790, John implored Simon to free Polly and their children: "Having now for several years experienced her care & attention both while I have been in sickness & health," he wrote, "I confess myself much attached to her. . . . I feel my self more anxious to obtain this Favour than I can describe." (John Tailyour to Simon Tailyour, 3 January 1790, Simon Taylor Papers, Institute of Commonwealth Studies, London). Simon readily complied and freed John's family.

Having amassed his colonial fortune, and having obtained his family's freedom, John Tailyour began considering a move to the imperial metropolis. The tropical climate never suited John, who often complained of ill health during his residency there. He also worried about his children's opportunities as mixed-race individuals in Jamaica. When the lure of Britain called John back in 1792, he returned in the hope of transforming his colonial fortune into a British landed interest. Like many of his peers, John returned to Britain in order to legitimize his status as a merchant gentleman, both in terms of reestablishing his fortune in Britain, and of starting a lawful British family, sanctioned by the Church and untouched by African blood. He left John McCall and David Dick, his former clerks, in charge of his business affairs in Jamaica, and also entrusted them with the supervision of his colonial family. At the same time, Tailyour prepared the way for his children James, John, and Catherine (there is no record of Simon after 1793), to settle with him in Britain. He left Polly in Jamaica, however, so that he could look for a British wife. John met Mary McCall, daughter of his former employer George McCall, and married her in 1793. For several years, the couple lived in Teddington, until 1797, when John purchased his family's former estate at Kirktonhill, which had been sold in 1778.

Mary and John had ten children during their marriage: Robert (born June 6, 1794), Simon (May 30, 1796), Mary (July 21, 1799), Jean (November 20, 1801), Mary Ann (March 17, 1802), George Robert (December 3, 1805), Peter, who was also known as Patrick (March 2, 1807), Christine (September 1, 1810), Catherine (January 9, 1810), and Hercules (date unknown). John used his personal contacts to open doors of opportunity for his Jamaican children. His brother Robert was the greatest aid in this endeavor. He oversaw their education in England, helped to secure a position in the East India Company army for James, the eldest, and obtained a clerical appointment for John in London.

Despite his move to the gentler English climate, John continued to suffer ill health. In 1797, just four years after returning from Jamaica, John grew tired of his colonial business and sold his interest in the partnership of Taylor, Ballantine, and Fairlie, though he maintained his contacts with his imperial network. He now began relying on the rents from his Scottish estate, rather than his more adventurous business dealings. His health continued to decline, however, and in 1812 he suffered a debilitating stroke. Three years later, he died.

For more information on the early-modern history of the Tailyour family, see Timothy White's Long Ago and Far Away: James Taylor, His Life and Music (London: Omnibus, 2001).

See Alan Karras, Sojourners in the Sun: Scottish Migrants in Jamaica and the Chesapeake (Ithaca: Cornell U Press, 1992).

Taylor, James

The first son of John Tailyour and Polly Graham, James Taylor was born on August 28, 1786, in Kingston, Jamaica, and baptized in that parish. He was born a slave, but his father lobbied for, and gained, his emancipation from his owner, his cousin Simon Taylor. Although his uncle, Robert Taylor, remarked on his light skin, James' mixed-race heritage precluded him from certain opportunities in Jamaica, and John Tailyour sent him to England to be educated. Robert found a school for him in Yorkshire, under the care of John Bowman, and by May 1792, James was in England for his education. There he studied the classics, mathematics, and bookkeeping.

After James had finished his education, his father wished to secure a position for him in the military. James seems to have had a good relationship with the Tailyour family in Britain, who assisted in his professional development. Through his connections to General Campbell in India and people he met during his years as a sailor in the India trade, Robert Taylor won an interview for James with the East India Company in London. In the Company's affidavit on his parentage, James had to lie about his maternal lineage. Despite his intense fear that he would be identified as a descendant of an African slave, the interview was a success. The committee passed James on April 3, 1805, and six days later, he set sail for Madras as a cadet on the Devonshire.

Soon after arriving in India, James grew homesick and pleaded with his father and uncle to arrange a return home. In particular, he lamented the foreignness of the Indians and the ruggedness of the soldier's life. Both John and Robert chastised James for his complaints, and he soon settled down. He later obtained the rank of Brigade Major while on an expedition to the Isle de France.

(See records L/MIL/9/258/96-97 and L/MIL/9/114/211 in the British Library's India Record Office).

Taylor, John

The second child of John Tailyour and Polly Graham, John Taylor's date of birth is unknown, although it occurred sometime between 1787 and 1790, and most likely in Kingston, Jamaica. He was born a slave, but he was manumitted in 1790 with his mother and siblings. Like his brother James, John studied under John Bowman at a school in Yorkshire. His uncle, Robert Taylor, found a clerical position for John in London, sometime before 1809. John seemed to have languished in his occupation. He hoped either to become a merchant, or to transfer into the army, like his brother James. Both John Tailyour and Robert complained about the younger John's impatience and lack of skills as a clerk, but he seems to have won their approval by 1811. Nothing else is known of John after this date.

Taylor, Robert

John Tailyour's brother Robert had a successful career in the India trade as a youth, before expanding his mercantile interests in the 1790s. He eventually settled in London and, in 1789, married Margaret Ann Sleigh of Imber Court, with whom he had three children: Robert, Jean, and Simon. In 1797 he and Alexander Renny founded a merchant house, which traded in a number of goods. By 1799, the firm added Thomas Hughan as a partner, and began trading in slaves as well. Robert used his brother's old firm in Kingston, now run by David Dick and John McCall, to ship slaves to Jamaica in large numbers. Simon Taylor established a strong business relationship with Robert, using him as his principal agent. Simon also stayed with Robert when he visited London. Many of Simon's suggestions for John Tailyour, in fact, were transmitted through Robert's correspondence. By the end of the first decade of the nineteenth century, Robert's business partners had either pulled out or died, and the firm was over-committed. This destroyed his relationship with Simon, who removed Robert from his will in 1812.

Robert proved extremely helpful to John Tailyour in his search for schools and occupations for his mixed-race children. His connections in the India trade, as well as those to the East India Company, helped win John's son James a cadetship in the company. He guided the younger son John into a clerical position. (See the biography of Robert Taylor in the Simon Taylor Papers, Institute of Commonwealth Studies, London )

Taylor, Simon

One of the most successful businessmen in late eighteenth-century Jamaica, Simon Taylor was also one of the most successful colonists in the whole of the British Empire. Born to Patrick and Margaret Taylor in Jamaica in 1740, he attended Eton before returning to Jamaica to commence his career. He built his early fortune as one of the leading plantation attorneys for the island, overseeing a number of estates for absentee landlords, most notably for Chaloner Arcedeckne. Eventually, he began buying sugar plantations of his own, and possessed as many as six different estates at one time. Early in his life, he obtained a seat in the Jamaican Assembly for Kingston, serving in that seat from 1763-81. After his move to St. Thomas Parish in the East, he served as their representative from 1784-1810. He also served, at various times, as Custos (a Justice of the Peace), Chief Justice of the Court of Common Pleas, and Lieutenant Governor of Militia for the island.

Simon maintained strong connections to his family, including his second cousins John Tailyour and Robert Taylor. Indeed, Simon convinced John to try his luck in Jamaica, and formed a business alliance with Robert toward the end of his life. Simon's brother John benefited from Simon's wealth by spending much of his brother's money on idle living and the purchase of a baronetcy. Simon never married, but had a number of illegitimate children with his slaves -- a subject confirmed by his own letters housed at the Institute of Commonwealth Studies in London, and in Lady Nugent's diary of her time in Jamaica. Without a legitimate heir, Simon's fortune passed on to his nephew Simon Richard Brissett, son of Simon's brother John, who died in 1786. The elder Simon held a strong affection for Simon R. B., but he worried, with good reason, that the fortune would be misspent. Simon died in Port Royal, Jamaica, in 1813, with an estate estimated of one million pounds sterling. Just two years later, Simon R. B. died, and the fortune that passed on to his sister Anna Susannah was eventually wasted away by her son, George Watson Taylor.

Simon had tremendous influence not only in Jamaica, but in England as well. Although he rarely traveled to Britain during his lifetime, he made a trip to England to appeal to Parliament on behalf of the West Indies regarding the abolition of the slave trade. His connections to various parliamentarians and to Admiral Horatio Nelson gave him added legitimacy. Simon had a strong aversion to abolition, though he soon tired of the debate and became resolved to it.

See R. B. Sheridan, "Simon Taylor, Sugar Tycoon of Jamaica, 1740-1813" in Agricultural History v. 45, n. 4 (October 1971): 285-96.

Maria Nugent, Lady Nugent's Journal, Jamaica One Hundred Years Ago, ed. Frank Cundall from 1839 Journal (London: Institute of Jamaica), 1934.

The Simon Taylor Papers, Institute of Commonwealth Studies, London.
Contents
Using These Materials
---
RESTRICTIONS:

The collection is open to research.

USE & PERMISSIONS:

Copyright status is unknown.
PREFERRED CITATION:

Tailyour Family Papers, William L. Clements Library, The University of Michigan