Back to top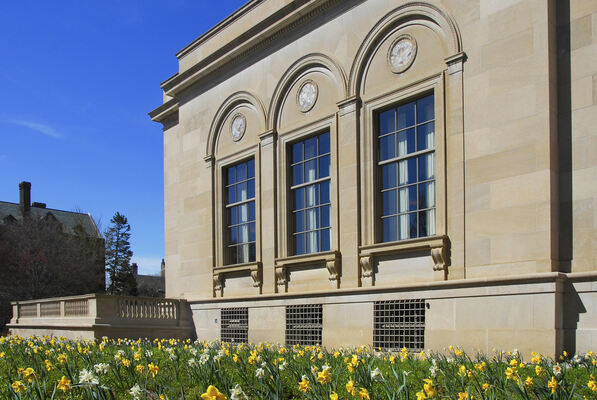 Address

:

909 South University Avenue

Ann Arbor, MI 48109, USA
Jonas P. Levy papers, 1823-1907 (majority within 1855-1860, 1868-1882)
Using These Materials
---
Restrictions:

The collection is open for research.
Summary
Creator:

Abstract:

The Jonas P. Levy papers are made up of manuscript and printed items primarily related to merchant and ship captain Levy's claims against the United States government for property losses sustained during the Mexican War. The letters are professional, and provide insight into legal proceedings surrounding claims in the mid-nineteenth century.

Extent:

0.5 linear feet

Language:

English
Spanish

Authors:

Collection processed and finding aid created by Cheney J. Schopieray, November 2010, and Patrick Galligan, February 2012
Background
Scope and Content:

This collection is made up of a 106-page memoir and approximately 290 letters, documents, and printed items related to businessman and ship captain Jonas P. Levy's claims against the United States government for property losses sustained during the Mexican War. The collection consists primarily of Levy's retained copies of written requests and petitions to and from various Mexican and American government officials, as well as printed reports on his various claims against the United States government. The materials encompass Levy's personal losses while in business with his brother Morton, as well as losses sustained by the Pedrigal Mining Company after its expulsion from Mexico. The letters are overwhelmingly professional in nature, and provide insight into legal proceedings surrounding claims in the mid-nineteenth century.

Correspondence and documents series (approximately 245 items, 1823-1907). The content of Levy's correspondence and documents outlines the specifics of his five legal claims and his involvement in the claims of the Pedrigal Mining Company. His first claim was for $6,000 for duties on shipped goods aboard the Sea Bird, illegally imposed by Laguna port collector Lewis Vargas. The second claim was for $1,600 worth of commissions commandeered by the Mexican Army in Laguna, as well as a $200 unpaid bond for additional goods owed to him. Third, Levy claimed that the Mexican government collected $3,000 worth of forced contributions during his residence in Laguna. Levy also claimed that the Mexican army sank $30,000.00 worth of iron houses and machinery, left in San Juan in care of Lobach & Co., in the river Tabasco. The iron houses had remained unassembled in a lot in Tabasco, brought from New Orleans. After the war between the U.S. and Mexico began, Mexican authorities required Americans in Mexico to move inland or leave the country, and Levy was unable to take these items with him. The Mexican military used the iron house materials to construct a dyke in the Tabasco River to hold off Commodore Perry. The final claim against the United States totaled $50,000 for personal wrongs, injuries, and losses of business by illegal expulsion from his house at the outbreak of the United States war with Mexico. The courts rejected the entirety of Levy's memorial, with the exception of $3,690 for repayment of the loss of his iron frames. The claims commission primarily rejected each claim because of Levy's inability to sufficiently provide evidence that his claimed losses matched what he originally listed on ship manifests and bills of lading; the iron frames were valued at only $690 when leaving port in New Orleans, and the Sea Bird's logs listed Levy's items at a value much less than the $6,000 he claimed.

The earliest document in the collection is a certificate rendered by the Port of Philadelphia in 1823 proclaiming Levy's American citizenship. The earliest document related to his claims is Levy's personal copy of a letter to Secretary of State John Spencer, 1845; Spencer may never have received this letter as he retired from federal politics in 1844. Other early items (approximately 25 items) include affidavits, character testimonies, and letters of appreciation from such persons as General W. Worth, F. M. Dimond (Consulate at Veracruz), and Col. J. H. Wright. The collection also contains a full copy of Rebecca P. Levy's testimony to her family's treatment in Mexico, dated 1851. Jonas saved a deposition signed by the passengers and crewmembers of the American schooner Bonita, which the Mexican government stopped on June 25, 1851. The deposition attests that the Mexicans took Jonas P. Levy on shore and detained him under the false pretense of owing them money.

Correspondence and documents from the 1850s to the 1870s illustrate disagreements between Levy and comptroller of the Treasury, Elisha Whittlesey. Levy accused Whittlesey of willfully suppressing documents that would prove his claims to be truthful and just, and called for a full investigation into his conduct. The correspondence of Levy and Whittlesey contains requests for duplicate copies of evidential documents used in Levy's claims, and updates on the claims' standings. Levy's later correspondence with the Secretary of State and the Treasury Department often addresses his displeasure at the apparent loss of primary evidential documents that he wanted to use as evidence in the retrials of his claims. The collection holds correspondence between Levy and the State Department requesting the re-opening of his failed claim and the return of documents originally surrendered to the Mexican Mixed Claims Commission. The State Department reportedly refused to relinquish control of documents submitted to them, claiming that they were not allowed to release primary documents used in Levy's cases. Jonas's claims ended in May 1873, at which point the legal documents primarily consist of inquiries into the status of the Pedrigal Mining Company case.

The collection includes a small number of letters between George Edward Burr and John A. Davenport discussing the Pedrigal Mining Company, beginning with a letter from Davenport in 1832, condemning Burr for his wasteful use of monetary resources -- including his overinflated salary, the hire of a costly and ineffective superintendent, and the failed implementation of a mining procedure. Materials related to Burr include a document attesting to the sale of shares in the mine in Taxco, Mexico, to purchase a steam engine and other mining equipment (November 21, 1850), and John Davenport's appointment of Burr as power of attorney, especially related to his Pedrigal Mine interests (June 11, 1851). Levy kept various letters between himself and Matilda and Nicholas Rappleye, owners of the Pedrigal Mining Company; requests for information from the U.S. government; and various newspaper clippings and reports regarding the Pedrigal mines. In a document dated March 3, 1872, Matilda Rappleye officially transferred her power of attorney in regards to the Pedrigal Mines to Levy, who had been looking into their case since the mid-1850s. In this same correspondence, Matilda Rappleye accused George Burr of illegally stealing the official ownership papers of the Pedrigal mines from her husband. In another letter dated April 22, 1872, she told Levy that she had no papers to give him to help with the claim because Burr stole them all. The Pedrigal Mining Company claimed that the Mexican government forced them off their rightful land, which led to the loss of expensive machinery and the ownership of the silver mines. Ultimately, the United States rejected the Pedrigal claim due to insufficient evidence showing the Rappleyes as the rightful owners.

The collection contains a small number of additional letters, petitions, and accounting items related to Levy's store in Wilmington, North Carolina, at the end of the Civil War. Levy claimed that a group of New York Volunteers entered his store and took cordage as well as other provisions without paying. Included among the documents are leases between Levy and the U.S. Army for the use of Levy's store as headquarters of the Camp Jackson Hospital at the end of the war. Letters from 1879 and 1880 illustrate Jonas's attempts to petition for an act of Congress to grant a pension and three months extra pay for seamen that served on transport ships during the Mexican War. However, the proposed bill was unsuccessful.

The collection includes Levy's 106-page, handwritten memoir beginning with his birth in 1807 and concluding in 1877, the year of its writing. In this memoir, Levy principally concerns himself with his life as a sailor. He gave a detailed account of an attack on his ship by Tierra Del Fuego Indians, and described driving them away with cannons, which Levy believed was the Indian's first experience with such technology. The memoir also contains an extensive description of Thomas Jefferson's Monticello estate, then owned by Levy's brother Uriah. The author provided a brief history of the house and how it came to be in his family's possession. The memoir also provides a description of the surrender of San Juan Ulca and Veracruz to the United States military. Levy wrote about his experiences working as a ship captain in Peru during the mid-1830s, and about the honor of receiving Peruvian citizenship without having to relinquish his American citizenship. Levy rarely mentioned his court cases; his account of his experiences during the Civil War is brief.

Printed items and ephemera series (46 items, 1846-1882). This series is made up of printed reports, memorials, congressional acts, claims, public letters, newspaper clippings, and advertising cards directly related to Jonas P. Levy's claims against the U.S. and Mexican governments.

Biographical / Historical:

Jonas Phillips Levy was born on January 14, 1807, in Philadelphia, Pennsylvania, to Michael Levy and Rachel Phillips. He was the youngest of ten children. Levy never finished his formal education, instead preferring to take various apprenticeships. He began his career as a seaman in 1823, when he signed on as cabin boy on the schooner Sygnet heading for New Orleans. Jonas worked various odd sailing jobs, on both steamboats and ocean vessels for the next few years, saving money, and in 1836 he opened his own store in New York City.

Levy's New York company only lasted one year because a fire destroyed his warehouse, costing him $15,000 in damages. Levy relocated to New Orleans in 1837, and again set himself up as a merchant. He fared marginally better in New Orleans than in New York, but filed for bankruptcy in January 1843. Jonas, along with his brother Morton, chartered the schooner Sea Bird in May 1843, heading towards Lerma, Mexico, carrying machinery, provisions, and alcohol. On the ship's arrival in Mexico, Senor Don Thomas Marine and Gen. Ampudia re-routed it and its cargo to Laguna. Levy's arrival in Laguna is the basis for his first claim against the U.S. government; Lewis Vargas, the port collector, requested duties for goods that Jonas claimed should be exempt because he classified his cargo as provisions. Levy also claimed that, during his stay in Laguna, the Mexican government illegally seized provisions from Levy's merchandise, and coerced him into contributing money to the Mexican government.

Levy moved to San Juan Bautista (present day Villahermosa), Tabasco, Mexico, after conducting his business in Laguna. In 1846, Jonas, his brother Morton and his family, and other Americans residing within a specified distance of the coast, received notice from the Mexican government that they would either have to remove themselves further inland or leave the country because of the U.S. declaration of war on Mexico. The Mexican army seized large portions of iron frames, among other abandoned heavy machinery, under Levy's ownership in San Juan Bautista, and submerged them in the Tabasco River in a vain attempt to stop Commodore Matthew C. Perry's pursuit. After his experience in Laguna, Levy briefly returned to Washington, D.C., to prepare for his case against the U.S. and Mexico.

In late December 1846, Secretary of War William L. Marcy ordered Levy to report for service in the United States war with Mexico. Levy purchased the transport ship American and served as its captain. United States General Winfield Scott ordered Levy to sail to Veracruz, Mexico, where the American moved small surf boats carrying American military personnel and munitions to the port of Veracruz. Following the capture of Veracruz, General Scott appointed Levy captain of the port of Veracruz, effective April 1, 1847. Levy did not stay in Veracruz long, leaving for the United States on April 15, 1847. He married Frances A. Mitchell on November 22nd, 1848, and they had five children: Isabella, Jefferson Monroe, Louis Napoleon, Amelia, and Mitchell Abraham Cass.

By the 1848 Treaty of Guadalupe Hidalgo, the United States took on the responsibility of paying claims to American citizens for damaged property during the war with Mexico. On July 14, 1854, the House of Representatives passed an act (33rd Congress, 1st session) stating that the Treasury Department was to "examine, adjust, and settle the claims of Jonas P. Levy and José Maria Jarero, for indemnity against the government of Mexico." Levy's claims totaled $90,800 in damages, before interest, for illegal duties; the value of provisions taken by the Mexican military; forced contributions in Laguna; the value of the iron houses; and personal wrongs, injuries, and losses of business by illegal expulsion from his location in San Juan Bautista.

Fifth Auditor of the Treasury Stephen Pleasonton originally awarded Levy $54,669.40 on August 23rd, 1854, but Comptroller of the Treasury Elisha Whittlesey had reservations regarding the basis of Levy's claim. Whittlesey called for further investigation into the matter. After examining Levy's documents, Whittlesey accused him of suppressing essential materials to the case, and rejected any payment by the United States. According to Whittlesey, Levy's claims had little factual basis, and did not have enough evidence to warrant payment. Following his rejection at the Treasury, Levy brought his case to the U.S. Court of Claims, but they rejected it in May 1858, based on lack of evidence. Levy's claims met with a series of rejections in court from 1858 to 1873. In May 1873, after numerous requests for retrials, the Fifth Auditor's Office at the United States Treasury informed Levy that they were closing his claim, and that they would not reopen it without further legislation, thus marking the end to Levy's court proceedings.

In conjunction with pursuing his own claims, Levy interested himself in the affairs of the Pedrigal Mining Company; the Pedrigal mines were located in Taxco, Mexico. The previous owners presented a suit against the United States for losses of business and ownership of the mines during the United States war with Mexico. Levy gained power of attorney from Matilda and Nicholas Rappleye, owners of the Pedrigal mines, to look into their claim against the U.S., on the condition that Levy could have half of Mrs. Rappleye's shares on the event that he could legally secure her claim to the mines. The claim for Pedrigal mines against the United States totaled one million dollars, but Levy was ultimately unsuccessful in this claim.

During the Civil War, Levy attempted to relocate to Mexico, but only made it as far south as Wilmington, North Carolina. He set up a store there, which the Union Army later occupied as headquarters for the Camp Jackson Hospital. After the Civil War ended, he moved back to New York and continued his long campaign for payment for what he viewed as great injustices and oversights perpetrated by the Mexican and American governments. Levy lived in New York City until he died in 1883, after a long illness.

Acquisition Information:

1998. M-4021 .

Processing information:

Cataloging funded by the National Endowment for the Humanities (NEH) and the "We the People" project.

Arrangement:

The Jonas P. Levy papers collection has been organized into three series and arranged chronologically within each series.

Series I: Correspondence and Documents
Series II: Memoir
Series III: Printed Items and Ephemera

Rules or Conventions:

Finding aid prepared using Describing Archives: A Content Standard (DACS)
Related
Additional Descriptive Data:

Related Materials

The American Jewish Historical Society holds a collection of Jonas Phillips Levy papers.

The American Jewish Historical Archives holds a collection of Jonas Phillips Levy papers.

Bibliography

Drake, Francis S. Dictionary of American Biography. Detroit: Gale Research Company. 1974.
Subjects
Click on terms below to find any related finding aids on this site.
Subjects:

Formats:

Names:

Places:
Contents
Using These Materials
---
RESTRICTIONS:

The collection is open for research.

USE & PERMISSIONS:

Copyright status is unknown
PREFERRED CITATION:

Jonas P. Levy Papers, William L. Clements Library, The University of Michigan