Back to top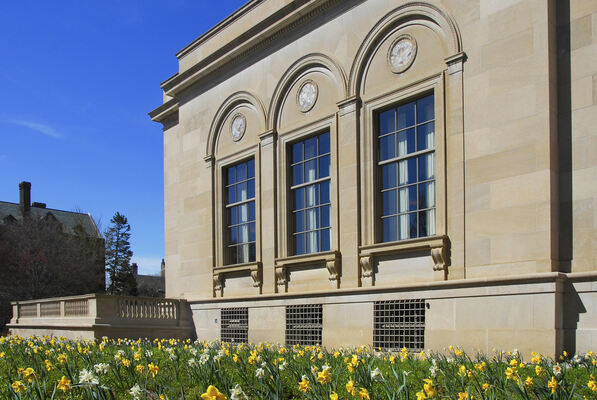 Address

:

909 South University Avenue

Ann Arbor, MI 48109, USA
Kan Nakamura journal translations, 1942-1943
Using These Materials
---
Restrictions:

The collection is open for research.
Summary
Creator:

Abstract:

The Kan Nakamura journal translations include one manuscript and one typed translations of a journal kept by a young Japanese officer during the Second World War while serving with one of the regiments stationed on Guadalcanal. The two translations contain over 120 minor, factual, and meaningful variations.

Extent:

80 pages

Language:

English

Authors:

Collection processed and finding aid created by Rob S. Cox
Background
Scope and Content:

Kan Nakamura's journal exposes the mind of a young Japanese officer during the Second World War, serving with one of the highly disciplined, but outmanned regiments stationed on Guadalcanal. A young officer, apparently fresh out of a military academy, Nakamura is a sympathetic figure, motivated but sensitive, a man who yearns for home, fears combat, but who guts out the worst conditions of hunger, disease, death, and threat from the air.

Although the journal entries are brief and often perfunctory, and although he took part in little actual combat on Guadalcanal, Nakamura's journal is a valuable record of the first major land battle in the Pacific involving American forces as seen from the Japanese perspective. It is particularly useful for revealing the emotional and mental preparation of a typical Japanese junior officer and provides revealing glimpses of day-to-day service during the worst period of the Battle of Guadalcanal, as well as the hardships experienced by the entrenched forces.

The typescript translation (23 pages) from the original Japanese was purportedly made in April, 1943, shortly after the American victory at Guadalcanal. It was presumably translated by American intelligence agents interested in information on Japanese troop movements, strength, or strategy, but it contains no information about Nakamura's fate.

The manuscript translation (57 pages) title page states "Diary of / Kan Makamura [sic.] / Probational Officer / of / Sano Gronze Shoji / Butai Takizawa Butai / Matsungo Tai / September 19, 1942 / to / January 8, 1943". At the back of the manuscript volume is a 1-page word list in English and "Morovo" [Marovo] followed by the name M. K. Raina, Seventh Day Adventist Mission, Batuna, Marovo Lagoon, British Solomon Islands.

The two translations contain over 120 minor (i.e. I am very happy vs. I feel very happy), factual (i.e. This makes 16 persons from my platoon vs. This makes 6 persons we lost from my platoon), and meaningful variations (I took a look vs. I took a bath), plus frequent alternate spellings of places and names. In addition, the typescript notes days of the week and the manuscript does not; the manuscript notes weather conditions after each date and the typescript does not until September 24, 1942.

Biographical / Historical:

As a raw Probational Officer stationed in western Sumatra in September, 1942, Kan Nakamura was concerned about how he would perform when leading his platoon in combat. The goal he held for himself was to become like the name of the steamship he boarded for the Solomons, the Kiyosumi Maru -- "very clear" -- and to put behind his longing for family and native country, and he eagerly imbibed the stories of veteran officers about their experiences campaigning. With American pressure mounting on the garrison at Guadalcanal, Nakamura's regiment was sent to Rabaul, New Guinea, for assignment, arriving on October 4. Captured almost a year before, Rabaul was relatively securely held, and, according the Nakamura, would have been a pleasant stopping place if not for the looming presence of battle and the regular threat of air raids. Within a short time of his arrival, however, the inevitable guests, malaria and dysentery visited, also worked to spoil Rabaul, laying Nakamura low with a high fever, but not quite dampening his ardor or anxiety for the front lines.

During October and November, the Japanese Imperial command attempted to saturate Guadalcanal with enough reinforcements to mount an offensive, and thus on November 9, Nakamura got his chance at the front lines. However upon his arrival, it became quickly clear that the situation on Guadalcanal was not what Nakamura had come to expect from listening to Pacific veterans. "I can hear the constant roar of guns from the direction of the front lines," he wrote, "It seems as though our forces aren't firing a single shot as they have no ammunition or rations. Sometimes the enemy planes would come and strafe us. It makes me boil with anger when they come to strafe us" (1942 November 11).

Allied air superiority subjected Japanese forces to a relentless pressure from above, creating in many soldiers, like Nakamura, a mental state that fluctuated between demoralization and anger. The addition of an effective naval bombardment in December only added to the mix of emotions. Nakamura's platoon, stationed near the Isamu River, entrenched themselves ever deeper, camouflaging themselves to make tougher targets, but one after another soldier fell out of the ranks, killed or wounded. As at Rabaul, disease was a constant companion as well, exacerbated by the poor rations and exposure. Nakamura's malaria frequently flared up, and on December 2, he reported a fever of 39.4 degrees.

By mid-December, the Japanese command reached the decision that their position on Guadalcanal was no longer tenable, and decided to withdraw. The conditions among the Japanese troops had reached an alarming state as a result of badly depleted stores and uncertain lines of supply. Nakamura was reduced to whole days without food, and he and his comrades made do by foraging for crabs, coconuts, and the occasional pineapple. After eating a day's worth of yams, fried rice, and yam soup, he wrote "I didn't even dream that we could eat things like these on Guadalcanal. Well, I guess I can die anytime now" (1942 December 21). On the last day for which we have information on Nakamura, January 7, 1943, he wrote "I hope we'll execute a night attack as I want to eat the enemy food."

Acquisition Information:

Donated 1998 and 2017. M-3450, M-6090 .

Rules or Conventions:

Finding aid prepared using Describing Archives: A Content Standard (DACS)
Related
Additional Descriptive Data:

Alternate Locations

Accompanying the Nakamura typescript were four photographs of a Japanese boy at military school, one of a Japanese girls' school class, and two of a dramatic performance. A small notebook kept by an unidentified Japanese engineering student was also included, but appears to bear no direct connection to Nakamura. The typescript donation also included seven pieces of military scrip issued in the South Pacific (two Dutch and five Japanese issues).

Partial Subject Index of the Typescript Translation

Bombing, Aerial

1942 October 10-12
1942 November 11, 15, 17
1942 December 8

Coconuts
Death
Dysentery
Emperors--Japan

1942 November 3
1942 December 8

Guadalcanal (Solomon Islands), Battle of, 1942-1943

1942 October 25
1942 November 10-1943 January 7

Japan. Rikugun--Officers
Laundry
Malaria
Rabaul (Papua New Guinea)--Description and travel

1942 October 4-5, 7-8, 11

Soldiers--Japan--Recreation

1942 September 25, 28-29
1942 October 22

Sumatra (Indonesia)--Description and travel
War--Psychological aspects

1942 September 21
1942 October 3

World War, 1939-1945
Subjects
Click on terms below to find any related finding aids on this site.
Contents
Using These Materials
---
RESTRICTIONS:

The collection is open for research.

USE & PERMISSIONS:

Copyright status is unknown.
PREFERRED CITATION:

Kan Nakamura Journal Translations, William L. Clements Library, The University of Michigan.