Back to top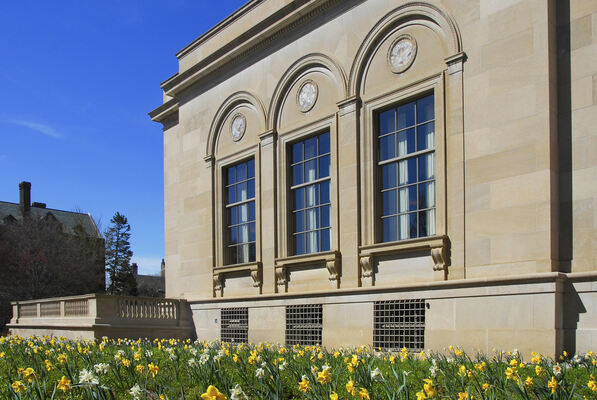 Address

:

909 South University Avenue

Ann Arbor, MI 48109, USA
Katherine S. Minor collection, 1859-1869
Using These Materials
---
Restrictions:

The collection is open for research.
Summary
Creator:

Abstract:

Katherine Minor wrote most of the letters in this collection to Leverich & Co. in New York regarding her attempts to keep her plantation near Natchez, Mississippi solvent during Reconstruction.

Extent:

36 items

Language:

English

Authors:

Collection processed and finding aid created by Rachel K. Onuf
Background
Scope and Content:

The 28 letters by Katherine S. Minor were written from Oakland plantation near Natchez, Mississippi, as she struggled to keep her plantations in operation during Reconstruction. All letters are addressed to Charles P. Leverich & Co. of New York, or to his nephew Edward Leverich, a principal of the firm. There are three brief letters from her husband John to the same company, written while the family was summering in Newport during the more carefree antebellum years. There are also two later letters that he wrote when Kate herself was unable to, due to illness. Although the letters contain many specifics about the crops, this is not simply a business correspondence; the Minors and Leveriches were probably related (Kate referred to Edward as John's cousin), and Kate wrote quite personal letters to the company. She openly expressed her frustrations and fears, not only for her family, but for the Leveriches, who would certainly have shared in the suffering if the Minors had not been able to struggle through the bleakest years of 1866 and 1867.

Kate's letters make it clear that she was an active partner in the running of the family's cotton plantations near Natchez, one or both of which might have come from her family. In the division of labor, John apparently spent much of his time making the rounds from plantation to plantation, keeping a close eye on crops and workers. In the meantime, Kate handled the plantation's finances: she kept track of invoices, wrote checks against their account with Leverich & Co., paid the freedmen's wages, and ordered quantities of supplies from the north. There were enough mouths to feed on the plantations that she ordered one hundred barrels of pork at a time. She arranged for the shipment of cotton, dealt with her manager, A. B. Kirby, and hired and fired as needed. Naturally, as financial manager, Kate also was the one to correspond with Leverich & Co. In all these matters she appears to have been an attentive and shrewd businesswoman.

Managing the financial affairs of the plantations did not free Kate from her duties as wife and mother. Her husband and her two children, Duncan and Tassie, were often sick, and Kate nursed them through all sorts of ailments. Caring for them caused her to be late in writing to the Leveriches on several occasions, and took a toll on her own state of well being: "My mind is much perplexed for four long weeks I have been the victim of distress and torturing anxiety -- what with Tassie with dysentery & Duncan with a fractured arm you can readily surmise my cares added to my own enfeebled health" (1867 July 18). When John was ill or away, she had to take over his responsibilities as well: "My cares are multiplied . . . [since I am] in charge of so many places" (1866 September 18).

One of the most challenging aspects of Kate's work was arriving at mutually satisfactory labor arrangements with the newly freed slaves. In 1866 she reported to Leverich that "the Freed Man work well" although it had been necessary to dismiss "some ten or twelve disagreeable characters." In October of that year, she wrote that the "fields in P[alo] A[lto] are still white - We have made many abortive efforts to employ transient hands - Also sent 15 Carthage hands to pick but it will not answer." Soon, however, the workers were demanding higher wages. By 1869 Kate had each "squad" of laborers keep an account book recording the goods provided to them, "and we enter each item therin with the hopes of preventing trouble on settling-up day." Other freed slaves simply left her. Kate parted reluctantly with her "most accomplished servants. My father's old butler & his son -- they have gone to St. Louis to seek their fortune" (1867 November 16). Kate was fair enough to provide them with letters of introduction and expressed the hope "that they may someday succeed."

When the butler and his son left, Kate lamented, "we could not afford to hire them" anyway. This was a startling change for Kate and John. "It is terrible to be so poor," she wrote. Her husband John, she wrote to Leverich, was "working with his chickens -- feeding our pigs & cows so you see -- we realize our necessity" (1867 November 16). At least one plantation, Palo Alto, was mortgaged a second time in order to secure a $5,000 advance from Leverich & Co. Spending the summer in the more salubrious climate of the North, as they were accustomed to, was impossible. She hoped John could get to the White Mountains, since his health was so poor, but she insisted that she "must devote myself to the improvement of our financial affairs" (1866 March 26).

Nature conspired against the Minors, and many others, in 1866 and 1867, making it impossible to forecast if there would even be a crop to harvest. Rain was a constant problem in 1867. Kate described the fields as looking "like sheets of snow" and worried that "if a hard storm comes, we are ruined." A crisis occurred in March, 1867, when the levee at Palo Alto threatened to break. "Palo Alto is in imminent danger.. .how disheartening is the prospect today," she wrote (1867 March 27). Four hundred hands were reinforcing the levee, battling the crevasses, "all hard at work Sundays & at nights," (1867 March 30). "Does not the planting interest seem to have one evil after another to contend against?," she mused (1867 April 27).

Her question was a valid one, for soon yellow fever threatened, and in July 1867, a worm infestation. "The planters and lessees are panic stricken," she wrote (1867 July 10). The situation was so dire that the Minors decided to plant corn, peas, and pumpkins "as far as we can procure seed" all along the cotton "to overcome the impending evil -- starvation" (1867 July 10). To make 1867 a complete disaster, a storm wrecked the cotton press and destroyed much of their cotton in November. "Does it not seem as if we poor people of the South are suffering from the blight of God's most direful wrath?" Kate asked (1867 November 16).

Biographical / Historical:

The marriage of John Minor and Katherine (Kate) Surget joined two of the wealthiest families in the Natchez district, if not the whole antebellum south. John's father, Stephen, also known as Don Estevan, had come from Pennsylvania in 1780 and fought with the Spanish against the British at Mobile and Pensacola. In turn, the temporarily triumphant Spaniards gave him a large tract of land and awarded him the deputy governorship of Natchez. Stephen Minor's inherited his wealth and connections including John whose estimated worth in 1860 was $555,600. The Surget Family also had land and status inherited from the Spanish goverment

John and Katherine Minor lived at their estate, Oakland, near Natchez, Mississippi. Although the family was Unionist during the Civil War, they were necessarily affected by the turbulence of the early 1860s. The Minors lost much of their wealth, and had to mortgage their land holdings. The Leveriches, who had managed the Minors' financial affairs in flusher times, continued to do so during Reconstruction, when the fervent goal of both planters and agents was just to make enough money to plant the next year's crops.

The Leverich family managed a thriving mercantile and financial business, headquartered in New Orleans, and controlled by William S. and J. Henry Leverich. Around 1829, the company expanded its range, and Henry S. Leverich moved up to New York City to serve as the family's business agent in the north. He was joined by Charles P. Leverich around 1840. They acted as the New York financial agents for southern plantation owners, and conducted business with many of the city's great financial houses. Charles P. Leverich would go to become President of the Bank of New York. Members of the Leverich family, male and female, periodically visited the Minors.

Acquisition Information:

1995, 2003. M-3203, M-4264 .

Rules or Conventions:

Finding aid prepared using Describing Archives: A Content Standard (DACS)
Contents
Using These Materials
---
RESTRICTIONS:

The collection is open for research.

USE & PERMISSIONS:

Copyright status is unknown.
PREFERRED CITATION:

Katherine S. Minor Collection, William L. Clements Library, The University of Michigan.