Back to top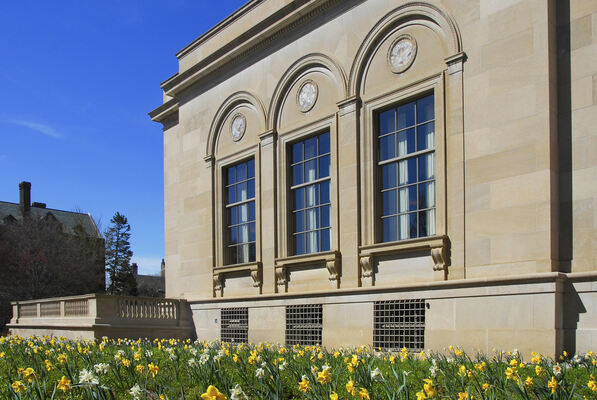 Address

:

909 South University Avenue

Ann Arbor, MI 48109, USA
James J. Hurley papers, 1885-1945 (majority within 1885-1910)
Using These Materials
---
Restrictions:

The collection is open for research.
Summary
Creator:

Abstract:

The Hurley collection is primarily made up of the letters of James J. Hurley, an Irish Catholic working class man from Troy, New York. He and his family moved to Oneonta, New York after the Delaware & Hudson railroad shops were transferred there. Several photographs are also included in this collection.

Extent:

0.5 linear feet

Language:

English

Authors:

Collection processed and finding aid created by Susan Swasta
Background
Scope and Content:

The Hurley papers document the life of a blue collar worker, an underrepresented figure in historical manuscript collections. James Hurley proudly defined himself as a father, husband, an Irish Catholic, and a member of the working class. In reply to a letter from a relative which he regarded as insulting, Hurley asserts that "a workingman has as much pride and spirit about him as any rich man." Referring to an Oneonta landlady who discovered that he was Catholic, he writes "I found she was liberal in her yankee views as such people are and you should have heard me trim those bigots. She found out after I got through that the Catholics are not people that have horns on them, she thinks I am a perfect gentleman, the mighty dollar catches those people out here."

Hurley wrote home frequently while away at work during 1904-1906, and the letters make it clear that he placed family above all else in his life, taking an active part in child-raising, worrying about Jennie's health, recognizing the stress and overwork she had to endure in caring for the children while he lived apart from them. He understood why she had no time to write, "as you are just about worked off your feet" having to be "both father and mother to them until this thing is settled..." In a February, 1904, letter he asks Leo to wait up for him on Saturday, to do as Mamma says, and to be "a perfect little gentleman," addressing the letter to him "to make him feel big and proud." In September, as Leo starts school, his father writes that "a great many things" are now expected of him, for he is not a baby anymore. He asks his son to keep this letter so that he will have it "to look at in after years and see if you have fulfilled the expectations of a loving Father and Mother."

The Delaware & Hudson workers hoped that the Oneonta move would be temporary, that the company would eventually decide not to build new shops in this "dismal hole," so different from urban, ethnic, and religiously diverse Troy. Hurley hated to bring his family to a place with such bad winter weather, questionable attitudes toward Catholics, and lack of school and work opportunities for the children. But the company stuck by its decision, and the Hurleys finally moved to Oneonta in the fall of 1906. The decision was probably prompted by the strain of the separation on Jennie Hurley, for her husband makes frequent references to his concern about her "nervousness" and ill health.

We learn little of Jennie's life except through her husband's letters. Her stressful life as a single parent evidently caused such depression and anxiety that her health deteriorated. Even after the family was reunited in Oneonta, Jennie seemingly did not do well, and James wrote to a cousin in May 1908 that his wife "does not enjoy good health at all I think that she is lonesome out here because it is not like good ol Troy." The one letter in the collection written by her seems to indicate that she was less well-educated and articulate than her husband, but the fact that it was written in a condition of extreme emotional distress should be taken into account. In 1906 a boarder renting part of their Troy house evidently made advances toward her, accused her of drinking and said the two of them would drink whiskey together. She ordered him out, he returned, she screamed, then threatened to break a bottle of whiskey in his face. "Jim I am not able too do my work I am all broke up and jest as nervis as I can be," she writes, signing her letter "from a hart broken wife." Hurley fumed at the "yellow cur of a loafer and scoundrel of a liar" who had abused her, telling her he is sure "the poor mean miserable God forsaken wretch" will end up in a poor house. The situation ended when the boarder and his family moved out -- Hurley expressing his hopes that they were relocating to the "wrong side of the tracks." This incident probably contributed to the final decision to move his family to Oneonta.

The papers document Hurley's work life to some extent, specifying piece-work rates for the jobs within the upholstery department, giving some sense of the kinds of materials which were routinely used, the range of tasks performed. They also reveal that Hurley took his responsibility as foreman seriously, while disliking the stress involved with that responsibility. Even though it was evidently not his nature to speak up to authority, in March 1905 he went to bat for his men concerning wage rates when he felt they were being unfairly treated. He argued against cutting piece-work rates, defending the workers as diligent and skilled tradesmen who had to work in "filth dirt and all kinds of diseases that is in this branch of business," and asking to see comparison with other companies' wages for the same sort of work.

The collection contains 16 letters to Hurley from men who formerly worked with him, thanking him for help in finding jobs elsewhere or telling him about their new circumstances. Included are 10 from John Carlon, dating from 1907-1910, which tell an interesting tale -- although in frustratingly little detail -- of a man who deserted his supposedly unfaithful wife and unsupportive family, moved to Boston to begin a new life, and managed to keep his location secret from them. Carlon repeatedly, in barely literate language, expresses his anger and resentment toward his wife, whom he insists he would not have back, "not if all the Priests in whole world and the Pope came with." A lengthy July 28, 1908, letter from W. J. Blake describes travel from New York City through Panama to the mines of Ecuador, and includes extensive commentary on construction of the Panama Canal and the startling amount of valuable machinery abandoned by the French.

The letters in the Hurley Papers hint at blue collar/white collar distinctions which are effectively portrayed in 9 fine photographs made of Delaware & Hudson employees ca. 1900-1905. Differences in setting, attire, and body language are striking, and these images, although not individually identified, bring the men and workplace depicted in letters to life. This small collection is not rich in detail on either home or shop, but it presents a rough sketch of working class life at the turn of the century, focusing on a segment of society which all too often remains historically anonymous.

Biographical / Historical:

As an industrial employee, an Irish Catholic, and a city boy, James J. Hurley is representative of the American working class at the turn of the twentieth century. His father had evidently died by the time the boy reached his teens, so work life started early as Hurley and two older brothers helped to support their mother. Sometime before 1901 he married Jennie B. Kiley and started work for the Delaware & Hudson railroad. Not long after, his mother died and his brothers, married with families of their own, settled down nearby.

Hurley was a capable, trustworthy worker, and rose to the position of upholstery shop foreman, which he appears to have held most of his life. When the Delaware & Hudson shops were transferred from Green Island to Oneonta, N.Y., in 1904, forcing a move from Hurley's native Troy, he was much displeased and sought positions elsewhere. He eventually decided to stick it out, however, for two years living in a boarding house during the work week and returning home on week-ends. He finally moved Jennie and their children Leo, Margaret, and Ted to Oneonta in 1906. The family settled into life in the new town, although Mrs. Hurley had trouble adjusting to the change. Nothing more is known of their lives, except that Leo Hurley, the eldest son, eventually married and remained in Oneonta.

Acquisition Information:

1994. M-3051 .

Rules or Conventions:

Finding aid prepared using Describing Archives: A Content Standard (DACS)
Related
Additional Descriptive Data:

Partial Subject Index

Almanacs
Anti-Catholicism
Antisemitism
Badges
Bereavement
Betrothal

1895 Oct. 3
1896 Oct. 9, 10

Boys--Conduct of life
Brothers

1906 Aug. 26
1908 Feb. 7, 14
1910 Jan. 25, 30
1910 Feb. 9

Brothers and sisters
Catholic Church
Catholic Church--Societies, etc.
Catholics--New York (State)

1896 Sept. 12
1897 Mar. 2
1904 Feb. 10
1906 May 1
1906 Aug. 26
n.d.

Child rearing--New York (State)
Children--Death
Churches, Catholic--Ecuador
Churches, Catholic--Panama
Cleaning--Equipment and supplies
Colon (Panama)—Description and travel
Construction equipment--Panama
Cousins

1886 May 2
1896 Sept. 12
1896 Sept. 15
1903 Nov. 3, 27
1908 May 14

Delaware and Hudson Railroad Company
Depression, Mental
Diet in health
Discipline of children
Domestic relations

1907 Nov. 11
1907 Dec. 8
1908 Jan. 7
1908 Feb. 13

Dreams
Drugstores--New York (State)
Ecuador--Description and travel
Engines
Factories--Illustrations
Family--New York (State)
Fathers and sons
Fathers--Death
Finance, Personal
French Canal (Panama)
Friendly Societies--New York (State)
Funeral rites and ceremonies
Gambling
Gossip
Hair--Industrial applications

1897 Aug. 19, 20
1901 Mar. 9

Hate
Hunting--New York (State)

1895 Oct. 3
1896 Oct. 9, 10

Husband and wife
Industrial relations

1905 Oct. 21
1907 Dec. 24

Insurance
Invalids
Invective
Ireland--Description and travel
Job stress
Knights Templar (Masonic order)
Letterheads
Loans
Machinery
Marriage proposals
Men--Conduct of life

1904 Mar. 18
1906 Aug. 6
1909 Jan. 11

Mortgages
Mortgages--New York (State)
Mothers and sons
Mumps
Nevada--Description and travel
Northern Pacific Railway Company
Nuns--Massachusetts--Boston
Nursery dealers
Panama Canal (Panama)--Design and construction
Panama--Description and travel
Patent medicines
Photography--Apparatus and supplies
Photography--Processing
Piece-work--New York (State)

1904
1905 Mar. 3, 4
1905 Apr. 5
1906 Jan. 23

Potatoes
Poverty
Prayer
Prejudices
Promissory notes
Prostitution--New York--Oneonta
Railroads--New York (State)

1899 Sept. 20
1904 Mar. 2
1906 Aug. 30
1907 Mar. 16

Railroads--New York (State)--Employees
Railroads--New York (State)--Employees--Salaries, etc.

1904
1904 July 29
1905 Mar. 3, 4
1905 Apr. 5
1906 Mar. 6

Railroads--Equipment and supplies

1906 Sept. 23
1906 Oct. 11

Railroads--New York (State)

1902-1905
1902 Sept. 27
1902 Oct. 11
1907-1908

Railroads--Timetables
Railway Mutual Benefit Association
Rent--New York (State)

1906 July 25
1906 Aug. 3, 6, 21

Rulers (Instruments)
Runaway husbands

1907 Nov. 11
1907 Dec. 8
1908 Jan. 7
1908 Feb. 13
1909 Jan. 10

Santa Claus
School prose
Separation (Law)
Separation (Psychology)
Sick

n.d.
1903 Dec. 27
1906 Aug. 23
1910 Jan. 25, 28, 30

Sponges
Stress(Psychology)
Tax refunds
Telephone companies--New York (State)
Temperance
United States--Politics and government--20th century
United States--Social conditions--20th century
Upholstery--Cleaning

1903 Jan. 3
1905 Oct. 16, 19

Upholstery--Equipment and supplies
Upholstery--New York (State)
Upholstery trade
Violence
Wine and wine-making
Wit and humor
Wives--Death
Women--Abuse of
Women--Conduct of life

1908 Feb. 13
1909 Jan. 10

Women--Education
Women--Health and hygiene

1906 May 16, 28
1906 June 20
1908 Feb. 7, 14
1908 May 14

Women teachers
World War, 1939-1945
Subjects
Click on terms below to find any related finding aids on this site.
Contents
Using These Materials
---
RESTRICTIONS:

The collection is open for research.

USE & PERMISSIONS:

Copyright status is unknown.
PREFERRED CITATION:

James J. Hurley Papers, William L. Clements Library, The University of Michigan