Back to top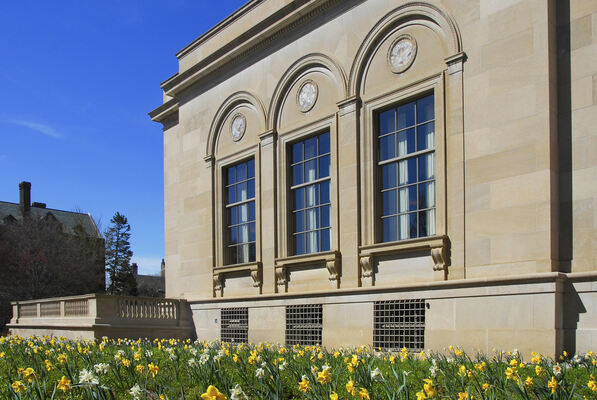 Address

:

909 South University Avenue

Ann Arbor, MI 48109, USA
Thomas Dwight Witherspoon papers, 1861-1871 (majority within 1861-1864)
Using These Materials
---
Restrictions:

The collection is open for research.
Summary
Creator:

Abstract:

Chaplain Thomas D. Witherspoon wrote these letters to members of the Witherspoon and Rascoe families during his Civil War service in the 2nd, 11th, and 42nd Mississippi Infantry Regiments.

Extent:

32 items

Language:

English

Sponsor:

James S. Schoff Civil War Collection

Authors:

Collection processed and finding aid created by Rob S. Cox, June 1994
Background
Scope and Content:

The surviving letters of Thomas D. Witherspoon, most addressed to members of the Rascoe family, include a small number of insightful Confederate letters. There are, unfortunately, large gaps in the correspondence, most notably between July, 1862, and 1870, interrupted by only one letter from Witherspoon, January 7, 1864, and this lacuna conceals the entirety of Witherspoon's imprisonment, the end of the war, his departure from the service, and his adjustment to civilian life and Reconstruction. The surviving correspondence, however, forms an interesting and surprisingly fleshed-out portrayal of one man's service as a Confederate chaplain during the earliest stages of the war.

As an educated, clear-thinking, and utterly committed man, Witherspoon is an ideal correspondent. His letters are filled with emotion, driven by a sense of purpose in his military service, and ordered by a strongly held code of morality. His religious leanings and training make him particularly sensitive to the moral state of the Confederate army, and somewhat prone to viewing the conflict as an almost Manichean struggle between southern Good and northern Evil. The scattered letters written during the late spring and summer, 1864, include additional comments on organized "Christian" relief during the war, including a particularly interesting comment from Witherspoon that the (northern) Christian Commission does more to crush the rebellion than the entire Army of the Potomac through their intrigues and trickery in getting sick and wounded men to take the oath of allegiance (1864 January 7).

After the war, Rev. Witherspoon settled in Memphis, Tennessee, and published at least two works: Children of the Covenant (Richmond, Presbyterian Committee of Publication, 1873) and The Appeal of the South to its Educated Men (Memphis: The Association, 1867). He also contributed an essay, "The doctrinal contents of the confession" to the Presbyterian Church's Memorial volume of the Westminster assembly, 1647-1897 (Richmond: Presbyterian Committee of Publication, 1897).

Witherspoon was also author of "Prison Life at Fort McHenry." Southern Historical Society Papers 8 (1880): pp. 77-82, 111-119, 163-68.

Biographical / Historical:

Witherspoon, Thomas Dwight, 1836-1898

Rank: Private, Chaplain

Regiment: C.S.A. 11th Mississippi Infantry Regiment (1861-1865); C.S.A. 2nd Mississippi Infantry Regiment (1861-1865); C.S.A. 42nd Mississippi Infantry Regiment (1861-1865)

Service: 1861 May-September (11th Miss.); 1861 September-1862 July (2nd Miss.); 1862 July-? (42nd Miss.)

When secession turned to war, Thomas Dwight Witherspoon contracted the war fever that became epidemic in Mississippi and volunteered to "measure arms with the Abolitionists." By the end of May, 1861, his company, the Lamar Rifles (Co. G, 11th Mississippi Infantry) had already been dispatched to Harper's Ferry, expecting at any time to confront the invading northern hordes, but to his dismay, he found a federal Army lacking in vigor and a Confederate army maneuvering uncertainly in the northern Shenandoah Valley.

A devout Presbyterian bent on the ministry, Private Witherspoon soon assumed pastoral duties among his fellow soldiers, though apparently only informally. Agitated over the slow pace of the earliest months of the war, and depressed over splitting his duties in this way, he applied to President Davis in July, 1861, to be commissioned officially as chaplain to the 2nd Mississippi Infantry. Before his orders had gone through, part of his wishes came to pass: the 11th swung into action. After parrying with union forces in West Virginia, they were rushed to Bull Run, where two of its companies were engaged. Although Witherspoon did not enter the fray, he shared fully in the glow of victory and the growing southern contempt for federal generalship, crowing that Scott had been humbled, Patterson and Butler cashiered, Lyons killed, and that only McClellan was left, and he had little to recommend him.

In September, Davis approved Witherspoon's transfer to the 2nd Mississippi, where he pronounced himself proud to retain the "privilege" of carrying arms in battle, perhaps because of the overwhelming trust he had developed in the superiority of Southern arms and Southern commitment. "We have only about half the number of the enemy," he wrote blithely, "but we are fighting as freemen they as hirelings; we for our liberties, they for their money. We believe that God will be on our side" (1861 November 19). Yet in war, attitudes and fortunes can change suddenly. In December, family troubles left him yearning to return home, and the combination of befuddling inactivity and growing distaste for his commanding officers sparked his interest in obtaining yet another transfer. Witherspoon resented being "tossed about as a puppet at the hands of quartermasters and other officers," and was irritated that his commanding officers had reneged on their promise to have a chapel built for the soldiers (1862 February 7), and thus it was no surprise that by the spring, Witherspoon was chaplain of the 42nd Mississippi Infantry. He joined his new regiment on the Peninsula, and served with them during the hellish Seven Days' battles and other battles of that memorable summer.

Nearly one year later, still with the 42nd Mississippi, Witherspoon entered into the signal event of his Civil War experience. On the evening of July 4th, 1863, he remained behind with 300-400 severely wounded members of his brigade during Lee's retreat from Gettysburg, and he was taken prisoner with the hospital staff the following day. Having been chosen to escort the body of Col. Hugh R. Miller southward, Witherspoon was waylaid at Baltimore and remanded to prison at Fort McHenry, which was used principally as a point for assigning Confederate prisoners to Point Lookout, Fort Delaware, Johnson's Island, or other camps. The date of Witherspoon's release is uncertain, but following the war, he settled in Memphis, Tenn., and later held pastorates in Virginia.

Acquisition Information:

1994. M-3032.1, M-3032.2 .

Rules or Conventions:

Finding aid prepared using Describing Archives: A Content Standard (DACS)
Related
Additional Descriptive Data:

Partial Subject Index

Anderson, John G., b. ca. 1846
Bolivar Heights (W. Va.)
Brevets
Bull Run (Va.) Battlefield
Bull Run, 1st Battle of, Va., 1861
Camps (Military)--Mississippi
Civilians--Virginia--Civil War, 1861-1865
Confederate States of America. Army--Barracks and quarters
Confederate States of America. Army--Chaplains

1861 May 2
1861 May 6
1861 July 12
1861 September 2
1861 December 2
1861 December 16
1864 January 7

Confederate States of America. Army--Leaves and furloughs

1861 December 2
1861 December 16

Confederate States of America. Army--Military life
Confederate States of America. Army--Reenlistment
Confederate States of America. Army--Uniforms
Confederate States of America. Army--Chaplains
Cookery, Military
Dead
Death
Disengagement (Military Science)
Erysipelas
Fair Oaks (Va.) Battlefield
Fathers and sons
Harper's Ferry (W. Va.)

1861 May 22
1861 June 11
1861 June 27

Home
Johnston, Joseph E. (Joseph Eggleston), 1807-1891

1861 July 12
1861 July 24
1861 November 19

Lincoln, Abraham, 1809-1865
Maryland--History--Civil War, 1861-1865
Mason, James Murray, 1798-1871
McClellan, George Brinton, 1826-1885
Miller, Hugh R.
Morale--Confederate States of America

1861 July 6
1862 March 27

Patriotism--Confederate States of America

1861 June 11
1861 November 19

Patterson, Robert, 1792-1881
Presbyterian Church--Clergy--Virginia
Prisoners of War--Confederate States of America
Railroad travel--Confederate States of America
Savage's Station (Va.) Battlefield
Scott, Winfield, 1786-1866

1861 May 22
1861 June 27
1861 August 19

Separation

1861 July 12
1861 December 2
1862 March 27

Soldiers--Books and reading--Confederate States of America
Soldiers--Conduct of life--Confederate States of America
Soldiers--Confederate States of America
Soldiers--Religious life--Confederate States of America

1861 May 6
1861 July 12
1864 January 7
1864 April 27

Soldiers--United States

1861 June 27
1861 November 19

Strategy--Virginia
Union sympathizers--Tennessee
United States Sanitary Commission

1862 July 15
1864 January 7

United States--History--Civil War, 1861-1865--Health aspects
United States--History--Civil War, 1861-1865--Medical care

1861 December 16
1862 April 1

United States--History--Civil War, 1861-1865--Prisoners and prisons
United States--History--Civil War, 1861-1865--Religious aspects

1861 August 19
1861 November 19
1864 April 27
1864 July 10

United States. Army--Generals
Virginia--History--Civil War, 1861-1865
Whiskey
White Oak Swamp (Va.) Battlefield
Whiting, William Henry Chase, 1824-1865

Alternative Form Available:

The Thomas Dwight Witherspoon papers have been microfilmed.
Subjects
Click on terms below to find any related finding aids on this site.
Contents
Using These Materials
---
RESTRICTIONS:

The collection is open for research.

USE & PERMISSIONS:

Copyright status is unknown.
PREFERRED CITATION:

Thomas Dwight Witherspoon Papers, James S. Schoff Civil War Collection, William L. Clements Library, The University of Michigan