Back to top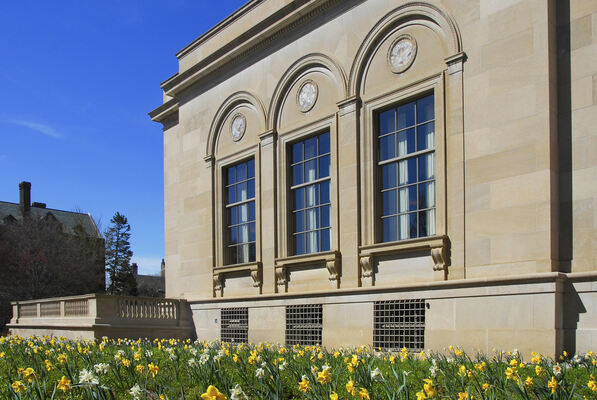 Address

:

909 South University Avenue

Ann Arbor, MI 48109, USA
John H. Graham journals, 1861-1864 (majority within 1861-1862)
Using These Materials
---
Restrictions:

The collection is open for research.
Summary
Creator:

Abstract:

The John H. Graham journals record Graham's experiences as a student at the University of Mississippi as the Civil War began, as well as Graham's service with the 11th Mississippi Infantry in 1862.

Extent:

160 pages (2 volumes)

Language:

English

Sponsor:

James S. Schoff Civil War Collection

Authors:

Collection processed and finding aid created by Rob Cox
Background
Scope and Content:

The Graham journals cover two non-continuous periods. The first contains an excellent record of the first months of 1861, when Graham was a sophomore at the University of Mississippi. Unusually literate and passionate, Graham depicts himself very much in the image of the southern gentleman whose personal honor is at stake in the war. He is moral and religious, but not strongly moralizing, and he writes with a style and intensity that make excellent reading. Though covering only a brief four months, the journal provides an excellent sense of how the University community became caught up in the emotions of the early secession, forming not only the University Grays, but the Lamar Rifles and other militia units. The standard high jinks of student life in the 19th century seem to have been somewhat accentuated by the political tensions.

Graham's second journal includes an account of his service from the winter doldrums of 1861-62 through the unrelenting summer campaigns of 1862. The entries are brief, but occasionally very informative, and he includes useful accounts of the Battles of Fair Oaks, Mechanicsville, Gaines Mills, Malvern Hill, and skirmishes in the 2nd Bull Run Campaign. His descriptions of forced marches through miserable conditions provide a soldier's perspective on just how much the average soldier endured in achieving the efficiency and mobility for which the Army of Northern Virginia was known. Graham's description of the regiment's camps are somewhat limited, but there is a pervasive sense of the support that Confederate troops felt in northern Virginia in his accounts of wandering away from camp into the fields and homes of Virginians. The journal ends in mid-September, 1862, shortly before Antietam. A note dated January, 1863, indicates that Graham returned to the life of a bachelor on his plantation in Clarke County, but a small number of entries dated between August, 1863, and January, 1864, indicates that he had returned to active mounted service. The journal also includes several pages of quotations and notes on Shakespearian plays made at a later time.

Biographical / Historical:

Graham, John H., b. 1840

Rank: Sgt., Lieut. (1862 April 29)

Regiment: C.S.A. 11th Mississippi Infantry Regiment (University Greys). Co. A (1861-1865)C.S.A. 28th Mississippi Cavalry Regiment (1861-1865)

Service: 1861 April 26-1862 November 10

John H. Graham was born in Mississippi on March 1st, 1840 to a slave-owning planter family near Enterprise, Clarke Co., Miss. He entered the University of Mississippi in the Fall of 1859, and by his own account appears to have been a fine student. Motivated by a true desire to gain an education and to live a moral life, Graham became inflamed with the patriotic fervor accompanying the secession of his native state from the U.S. in January, 1861. Though still thinking of himself as a boy, he banded together with several classmates to form a militia company, the University Grays, which drilled regularly throughout the secession crisis. "Though men find graves soon enough," he wrote, "we are preparing to help them find them quicker, so take care, ye Yankees, you will be the first, we will assist" (1861 February 27). Envisioning himself as a free boy preparing to fight for liberty and to avenge the wronged rights of the South, Graham appears to have been avid for the fight and to have been typical of his college class.

The University during the secession crisis seems to have been unusually unruly, the students barely able to concentrate on their studies, and classes seem to have perpetually likely to cancellation. Graham reported one student shot by another over a woman (1861 February 22, 25); a large student fight; and an even larger, carefully orchestrated riot intended to exact revenge on a suspicious character found guilty of taking pictures for African-Americans on a Sunday (1861 April 10-13). Following one shooting incident, the University president requested that students hand over their weapons, and as Graham reported it "The boys rolled up by dozens some repeaters some revolvers some seven shooters some two or three of each some with deringers, dirks and everything you could think in that line; and in all there was enough to constitute a right respectable Arsenal" (1861 March 12). As the situation grew increasingly tense, the students' passions grew, inflamed by patriotic speeches such as that given by Howell Cobb (1861 April 16) and by the incidents of the early war, particularly the nearby "siege" of Fort Pickens. "The University will show him [Lincoln] what free boys can do" (1861 March 25), he wrote. In late April, with his family feeling the financial strain of hard times, the war actively begun, Graham and the University Grays could no longer be restrained and left school to be mustered into the Confederate Service as Company A of the 11th Mississippi Infantry. He was promoted to Sergeant (by January 1862) and Lieutenant (April, 1862).

The 11th Mississippi was initially stationed in the defenses of Richmond, and became one of the first regiments from the state to enter combat. At the first Battle of Bull Run, the 11th (along with the 2nd Mississippi) earned the special notice of General Jackson, who remarked that they had stood "like a stone wall" in the face of the enemy, saving the day for the Confederacy. Wintering near Fredericksburg and Ashland, the regiment found itself surrounded by a friendly populace and comparatively calm circumstances, though conditions were occasionally difficult due to the mud and illness. Graham had leisure to read widely, and several times he was able to walk away from camp to nearby farmhouses where he was greeted warmly, fed, and entertained by the ladies of Virginia.

The Spring campaigns brought the regiment into fierce combat. On May 3rd, Graham, now a Lieutenant, and his company were ordered to Yorktown, but arrived just as the city was being evacuated and were thus forced back to Richmond. They played a "bitter part" in an "evil hour" at the Battle of Fair Oaks (Seven Pines) on May 31st when ordered to charge a strongly fortified redoubt in the mud and waist-deep water. The regiment sustained 192 casualties before being ordered to withdraw from the field to save their men.

Shortly after Fair Oaks, the regiment was ordered to Lynchburg to regroup, but was quickly ordered back to the Peninsula for the Seven Days' Battles. They suffered heavily at both Mechanicsville and Gaines Mills, but had little time to recover before entering into a string of almost uninterrupted combat between the Battles of Malvern Hill, 2nd Bull Run, and Antietam. Antietam was particularly devastating. The regiment was in the thick of fighting at the Dunker Church, losing its Colonel, Lt. Colonel (wounded) and Major. Graham himself was wounded in the hand. He remained with the regiment into the fall, but resigned from the service in November, 1862. His resignation request cited dropsy and the need to attend to his plantation and 20 slaves which had been left with no overseer. By August, after he had brought in a crop of corn for the Confederacy, Graham appears to have reentered the service in Col. Starke's regiment (28th Mississippi Cavalry?). With that regiment, he served as a scout for General George Blake Cosby after the Vicksburg Campaign, and was still in western Mississippi in January, 1864.

Acquisition Information:

1994. M-3000 .

Rules or Conventions:

Finding aid prepared using Describing Archives: A Content Standard (DACS)
Related
Additional Descriptive Data:

Partial Subject Index

| | |
| --- | --- |
| African-Americans. | |
| Antietam, Battle of, 1862. | |
| Ashland (Va.) | |
| Assault. | |
| Bachelors--Mississippi. | |
| Balloons. | |
| Bible. | |
| Birthdays. | |
| Bull Run Campaign, 1862. | |
| Bull Run, 2nd Battle of, 1862. | |
| Cobb, Howell, 1815-1868. | |
| Confederate States of America. | |
| Confederate States of America. Constitution. | |
| Fair Oaks, Battle of, 1862. | |
| Firearms. | |
| Fires--Mississippi--Oxford. | |
| Fort Pickens (Pensacola, Fla.) | 1861 March 27; April 8, 9, 25 |
| Fort Sumter (Charleston, S.C.) | |
| Frederick (Md.) | |
| Fredericksburg (Va.) | |
| Gaines Mills Battlefield. | |
| Gaines Mills, Battle of, 1862. | |
| Galvanized Confederates. | |
| Grand Gulf (Miss.), Skirmish at, 1864. | |
| Lincoln, Abraham, 1809-1865. | |
| Lincoln, Abraham, 1809-1865--Inauguration. | |
| Malvern Hill, Battle of, 1862. | |
| Marches--Virginia. | |
| Mechanicsville, Battle of, 1862. | |
| Messenger's Ferry (Miss.), Skirmish at, 1863. | |
| Mississippi. Militia. | 1861 February 6, 27; March 12, 13, 18, 22, 25, 27, 28; April 8-10, 20 |
| Mississippi. Militia--Uniforms. | |
| Patriotism--Confederate States of America. | |
| Picket duty--Confederate States of America. | |
| Prices--Virginia--Richmond. | |
| Printing press. | |
| Rappahannock River (Va.), Skirmish at, 1862. | |
| Riots--Maryland--Baltimore. | |
| Rodney (Miss.), Skirmish at, 1863. | |
| Sabbath. | 1861 March 17; April 14, 21 |
| Scott, Winfield, 1786-1866. | |
| Secession. | |
| Secession--Mississippi. | 1861 February 4, 8; March 4, 12 |
| Secession--Virginia. | |
| Secret societies--Mississippi. | 1861 February 15; April 10-11 |
| Seven Days' Battles, 1862. | |
| Sharpshooters. | |
| Slavery. | |
| Slavery--Anti-slavery movements. | |
| Soldiers--Books and reading--Confederate States of America. | Passim (1862 February-March) |
| Soldiers--Recreation--Confederate States of America. | |
| Spies. | |
| Students--Death. | |
| Tents. | |
| University of Mississippi--Students. | |
| University of Mississippi--Students--Recreation. | |
| University of Mississippi--Students--Societies, clubs, etc. | 1861 February 16; March 9; April 5, 6, 20 |
| Valentines day. | |
| War. | |
| Yorktown (Va.)--History--Siege, 1862. | |
Subjects
Click on terms below to find any related finding aids on this site.
Subjects:

Formats:

Names:

Places:
Contents
Using These Materials
---
RESTRICTIONS:

The collection is open for research.

USE & PERMISSIONS:

Copyright status is unknown.
PREFERRED CITATION:

John H. Graham Journals, James S. Schoff Civil War Collection, William L. Clements Library, The University of Michigan