Back to top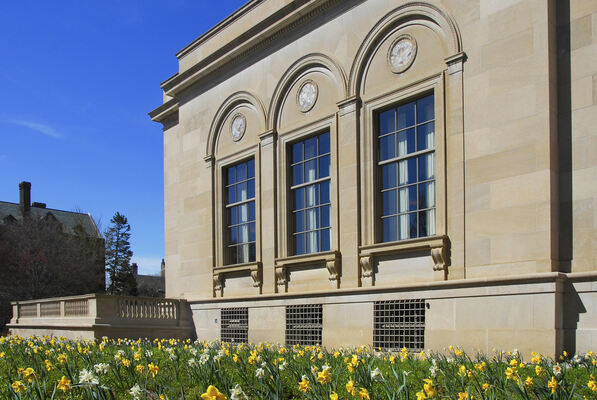 Address

:

909 South University Avenue

Ann Arbor, MI 48109, USA
Forrest-Lawson papers, 1833-1958 (majority within 1844-1902)
Using These Materials
---
Restrictions:

The collection is open for research.
Summary
Creator:

Abstract:

This collection contains correspondence, documents, newspaper clippings, and other items pertaining to the personal and financial affairs of actor Edwin Forrest, his close friend James Lawson, and members of the Lawson family.

Extent:

1 linear foot

Language:

English

Authors:

Collection processed and finding aid created by Meg Hixon, August 2012
Background
Scope and Content:

This collection (1 linear foot) contains correspondence, documents, newspaper clippings, and other items pertaining to the personal and financial affairs of actor Edwin Forrest, his close friend James Lawson, and members of the Lawson family.

The Correspondence series (268 items) largely consists of personal correspondence between Edwin Forrest and James Lawson. Forrest discussed his theatrical career and his travels in the United States, England, and Ireland; Lawson provided financial and personal advice, sometimes regarding Forrest's marital difficulties. Few of the letters from the Civil War period mention the conflict; in one letter to Lawson, Forrest commented on the possibility of reconciliation between the North and South. After 1865, Forrest's letters focus primarily on his declining health, though he continued to travel into the 1870s. Catherine Forrest also wrote occasionally to James Lawson about finances.

The series also contains letters that James Lawson wrote to his daughter Nellie after Edwin Forrest's death, as well as other Lawson family correspondence. James Lawson's letter of August 10, 1885, describes a funeral procession honoring Ulysses S. Grant. Others wrote about family news and deaths.

An undated Speech (21 pages), unsigned and delivered to an unidentified audience, concerns the history of Yonkers, [New York].

The Legal and Financial Documents series (33 items) contains accounts, an account book, receipts, insurance records, legal documents, and legislative resolutions related to the financial affairs of Edwin Forrest and James Lawson. Some items pertain to real estate transactions between Edwin Forrest and a religious group, and others concern the establishment of the Edwin Forrest Home. A series of legislative resolutions and a group of court records document disputes over Forrest's estate, sometimes involving his ex-wife, Catherine Norton Sinclair. An undated copy of James Lawson's will is also present.

The Photographs series (13 items) contains card photographs and cartes-de-visite of members of the Forrest and Lawson families. One item provides details about items present in Cornelia B. Lawson's home in Yonkers, New York.

Newspaper Clippings (44 items) include obituaries for members of the Lawson and Sandford families, articles about Edwin Forrest's theatrical career, and articles about disputes over Forrest's estate.

The Ephemera series (9 items) contains name cards, advertisements, the back part of a notepad with postage rates printed on it, a blank coloring page, and a printed map of Hastings-on-Hudson, New York, marking several lots within the Blackwell estate.

Fragments (8 items) include manuscript notes about Lawson family genealogy and other subjects.

Biographical / Historical:

Edwin Forrest was born in Philadelphia, Pennsylvania, on March 9, 1806, the son of William Forrest and Rebecca Lauman. He left school after his father's death in 1819, made his theatrical debut in 1820, and became a professional actor in 1822. In 1826, Forrest gained fame for his performance as Othello in New York City. He performed throughout the United States and Europe during his career. Forrest married Catherine Norton Sinclair in 1837, but accusations of infidelity led to their highly publicized divorce in 1851. After his death on December 12, 1872, the estate established the Edwin Forrest Home in Philadelphia.

James Lawson was born in Glasgow, Scotland, on November 9, 1799, the son of James Lawson. He attended the University of Glasgow as a teenager, leaving school early to move to the United States. Lawson worked for his uncle's accounting firm in New York City until 1826, when he became a journalist, author, and editor. He left the literary profession for a career in the marine insurance industry in 1833 and was vice president of the Washington Marine Insurance Company from 1837 until his death. Lawson met Edwin Forrest after running a feature about the actor's New York City debut in the mid-1820s, and they remained close friends until Forrest's death. Lawson and his wife, Mary Donaldson, had at least four children: Christina (1836-May 4, 1928), Mary (January 14, 1839-January 15, 1893), James, Jr. (ca. 1841-1912), and Cornelia (b. ca. 1858). James Lawson died on March 24, 1880. Mary Lawson married Thomas S. Sandford in October 1865 and had at least one son, Edward.

Acquisition Information:

1992. M-2824 .

Processing information:

Cataloging funded by the National Historical Publications and Records Commission (NHPRC). This collection has been processed according to minimal processing procedures and may be revised, expanded, or updated in the future.

Arrangement:

The collection is arranged in the following series:

Series I: Correspondence
Series II: Speech
Series III: Legal and Financial Documents
Series IV: Photographs
Series V: Newspaper Clippings
Series VI: Ephemera
Series VII: Fragments

Each series is arranged chronologically, with undated items placed at the end.

Rules or Conventions:

Finding aid prepared using Describing Archives: A Content Standard (DACS)
Related
Additional Descriptive Data:

Bibliography

Lang-Smith, Ali. "Lawson, James." American National Biography Online. Oxford University Press, 2000. doi: 16-00970.

McConachie, Bruce A. "Forrest, Edwin." American National Biography Online. Oxford University Press, 2000. doi: 18-00413.
Subjects
Click on terms below to find any related finding aids on this site.
Subjects:

Formats:

Names:

Places:
Contents
Using These Materials
---
RESTRICTIONS:

The collection is open for research.

USE & PERMISSIONS:

Copyright status is unknown
PREFERRED CITATION:

Forrest-Lawson Papers, William L. Clements Library, The University of Michigan