Back to top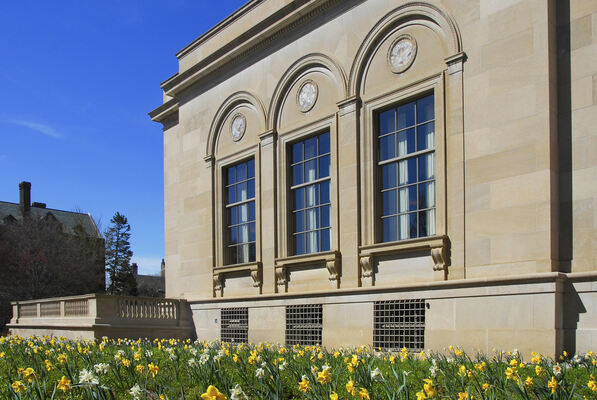 Address

:

909 South University Avenue

Ann Arbor, MI 48109, USA
Joseph F. Field papers, 1859-1866 (majority within 1862-1866)
Using These Materials
---
Restrictions:

The collection is open for research.
Summary
Creator:

Abstract:

The Joseph F. Field papers are primarily composed of letters from Field to Kittie Chapman, his fiancé and later wife, while Field served with the Union Army. The letters document Field and Chapman's relationship and the effects of the war on that relationship.

Extent:

40 items

Language:

English

Sponsor:

James S. Schoff Civil War Collection

Authors:

Collection processed and finding aid created by Rob Cox
Background
Scope and Content:

Twenty-six of the 40 letters in this collection were written by Joe Field to his fiancé/wife, Kittie, with the balance including nine documents that Field acquired while adjutant for the regiment, one letter from Kittie to Joe, and two letters from other women to Kittie.

Field's letters contain little war news outside of some discussion of the conditions where he is encamped. In many letters, in fact, it is difficult to detect that a war is even going on. Field's letters are intensely focused on his relationship with Kittie, and are generally lighthearted and playful in tone. The war creeps in at the edges that the relationship defines: it is the war that separates the two, the war that affects the lives of their relatives and friends. For this reason, the collection is most likely to be of interest for the study of the effect of war and separation upon one couple's relationship.

Among the more interesting, specifically war-related, aspects of Field's letters are descriptions of various social activities and camp life, attitudes toward officers, and an account of a soldier who was accidentally poisoned by drinking a bottle of liniment that he had mistaken for alcohol. Field's attitudes toward civilians can be very interesting, as well, as he can be quite favorably disposed toward them. The citizens of Norfolk were particularly pleasant to Field and his company, though Virginia women, he wrote, were "too fancy" for his tastes, and the "native" women tended to shutter themselves in their houses, never showing themselves in public. At the end of the war, Field wrote that the Colonel intended to bring a 14 year-old white slave boy he had found to the north and educate him as a missionary, with the intention of seeing the boy return to the south later to spread the gospel. Field's attitude toward African-Americans was less benevolent, and his reaction to the enlistment of African-American soldiers, in particular, is worth noting. Field writes to Kittie that he hated the thought of the North "trying to raise niggers to do their fighting for them. As though Nigs were equal to your Joe" (1864 August 19), and on another occasion, he joked that he might bring home a freedman to sell as a draft substitute.

Biographical / Historical:

Field, Joseph F.

Rank: Pvt., Sgt., Lieut. (1863 June 4)

Regiment: 46th Massachusetts Infantry Regiment. Co. C (1862-1863)2nd Massachusetts Artillery Regiment (Heavy). Co. L (1863-1865)

Service: 1862 September 24-1865 September 3

Not every soldier in the Civil War fought in the great battles or struggled for survival. Many passed their service in garrison duty or in reserve corps. Joe Field was one of these soldiers. Prior to his enlistment, Field spent his time carousing, as he put it, as a salesman in Westfield, Mass., but he found some stability upon meeting and courting Kittie Chapman in about 1860. Kittie, herself something of a flirt, and Joe had developed a fairly close relationship before it was interrupted by the war. In September, 1862, Field joined Company C of the 46th Massachusetts Infantry , a nine-month regiment, and was stationed at comparatively quiet New Berne, N.C. Despite his enthusiasm upon first enlisting, when the time for mustering out drew near, Field wrote to Kittie that he was unwilling to remain in the army, primarily because he hated being separated from her. "Prehaps if they make me a Brigadeer General," he wrote, "I may return. Not that I have lost my faith & patriotism. No I believe this accursed war can be stoped and that too by a force of arms. We can lick them if the North will turn out and help..." (1863 May 10).

Nevertheless, Field did reenlist almost immediately, receiving a Lieutenant's commission in Co. L of the 2nd Mass. Heavy Artillery Regiment on June 4th. He found time to marry Kittie in the summer of 1863, and remained in Massachusetts to help recruit for the regiment until December. Company L was sent to the vicinity of Norfolk, Va., where it was stationed for the first months of 1864, and saw service at Forts Tillinghast Hazlett, and Ringgold, Va., at Portsmouth, Va., and at several locations in northeastern North Carolina during the remainder of the war. Field's service was again relatively uneventful, but while he was occasionally near to groups of Confederate soldiers, near enough to converse at times, his company apparently never saw action. Field was appointed Adjutant in April, 1865, which position he filled until he mustered out on the 3rd of September.

Acquisition Information:

1991. M-2662p .

Arrangement:

The collection is arranged chronologically.

Rules or Conventions:

Finding aid prepared using Describing Archives: A Content Standard (DACS)
Related
Additional Descriptive Data:

Alternate Locations

Eight letters that were accessioned with the Joseph F. Field papers have been transferred to the Chester H. Ballard papers as they appear to have no relation to the Field papers.

Partial Subject Index

African-Americans--Virginia.
Ambrotypes.
Bragg, Braxton, 1817-1876.
Brothers--Death.
Camp life--Massachusetts.
Civilians--Virginia--Civil War, 1861-1865.
Cookery, Military.
Copperhead (Nickname)
Courtship.

1862 October 5
1863 May 15-17

Dead--Confederate States of America.
Deserters, Military.
Draft.

1864 February 14
1864 June 5-6

Draft substitutes.
Enemy relations.
Field, Joseph F., b. c.1835.
Food.
Fort Ringgold (N.C.)
Hall, Arthur.
Homesickness.
Husband and wife.

1864 January 24
[1864] February 5
1864 March 6
1864 March 12

Kilpatrick, Hugh Judson, 1836-1881.
Kissing.
Love.
New Berne (N.C.)
Poisoning, Accidental.
Prices--Virginia.
Prisoners of War--Death.

1865 August 15
1865 August 17

Sabbath.
Smallpox.

1864 February 14
[1864] May 21

Soldiers--Confederate States of America.

1864 February 14
[1864] May 21

Soldiers--Death.
Soldiers--Recreation.

1864 June 11
1864 August 19

Solidarity--United States.
Stealing.
Swearing.
Theatres--Virginia.
United States. Army--African-American troops--Recruiting, enlistment, etc.

1864 August 6
1864 August 19

United States. Army--Barracks and quarters.

1863 March 23-27
[1864] February 5
1864 March 31

United States. Army--Officers.

1863 March 23-27
1863 May 10
1864 March 6
1864 June 11

United States. Army--Officers--Family relationships.
United States. Army--Pay, allowances, etc.

1864 March 31
1865 July 2
1865 September 3

United States. Army--Reenlistment.

1863 May 10
1863 May 15-17

United States--History--Civil War, 1861-1865--Causes.
United States--History--Civil War, 1861-1865--Participation, African-American.
Valentines.
White slaves.
Women--Virginia.
Subjects
Click on terms below to find any related finding aids on this site.
Contents
Using These Materials
---
RESTRICTIONS:

The collection is open for research.

USE & PERMISSIONS:

Copyright status is unknown.
PREFERRED CITATION:

Joseph F. Field Papers, James S. Schoff Civil War Collection, William L. Clements Library, The University of Michigan