Back to top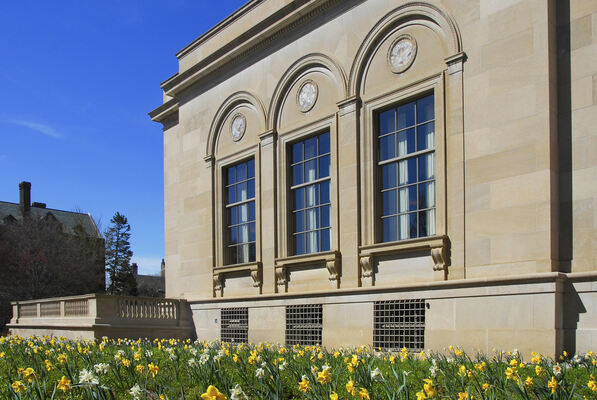 Address

:

909 South University Avenue

Ann Arbor, MI 48109, USA
Sarle family papers, 1807-1826
Using These Materials
---
Restrictions:

The collection is open for research.
Summary
Creator:

Abstract:

Rhobe Knight and Dorcas Arnold, two daughters of the Sarle family of Cranston, Rhode Island, moved to northern New York State after marriage, ca. 1805-1810. Their letters home to their family discuss their lives and concerns, including farming, childbirth, marital relations, the War of 1812, and the religious conversion of one sister during a Methodist revival.

Extent:

23 items

Language:

English

Authors:

Collection processed and finding aid created by Susan M. Swasta
Background
Scope and Content:

The Sarle letters were written by poor, minimally-educated young women and document the hardships and concerns of their lives. Therein lies their value, for society's humbler citizens, particularly females, generally leave little for the historical record. Dorcas and Rhobe did not write detailed, descriptive letters, but they were frank about their problems and their feelings, and the result is a sense of how very difficult life was, and how subject to the uncontrollable forces of weather, war, health, the larger economy, and just plain luck. One readily understands the comfort and appeal of religious faith in the face of such harsh realities. Both women also valued education and saw to it that their children attended school.

The letters in this collection were written from 1807-1826; most between 1810 and 1819. They are addressed to Joseph Sarle but were intended for the entire family and usually include notes to specific family members. Dorcas and Rhobe each wrote nine letters, with other family members often sharing in the writing. There is one letter written solely by Anna Arnold Cole, one by a Thomas Sarle, Jr., who appears to have been a nephew of Joseph Sarle. The handwriting and language of this letter suggest that Thomas may have received a better education than others in the family.

A recurring subject of the correspondence is the possibility of the senior Sarles moving to New York State. All of the writers strongly encourage Joseph Sarle to sell his property in Rhode Island and move the family north, where there is land to be had cheaply. He evidently seriously considered doing so but never made the move. Other than this, topics generally relate to family and farming -- weather, childbirth, health, marital and inter-family relations, crop prospects and prices, religion. Two letters (one each by Dorcas and Rhobe) discuss British military action in the area during the War of 1812. Rhobe writes on February 28, 1813, that "the Brittish come a crost and take our village and Did a Good Deil of Dammage and take about 63 Prisners and how many thay killed I Donot no..." The Knights' horse was stolen, but Mr. Arnold, who was taken prisoner and immediately paroled, had gone to retrieve it or to be paid by the state for it.

Beginning in 1814, when the area was swept by a Methodist-fuelled revival, Dorcas comments on religious matters. Her letter of January 26, 1814 thanks her father "for Learning me to read So that I Can read the scriptures." Rhobe was more skeptical, and warned her parents not to "think [it] Strangs if Dorcas Don't Send you no Letters for tha have so much Churching to Do in that Clas that She cant git time." Her sister's conversion proved genuine, however, for the last letter, written in 1826, shows that her faith was still strong.

The Knights' marital problems are discussed at length by both sisters. In August, 1819 Dorcas wrote to her parents that when George Knight returned home he had "...Laid on the floor with his head on his pack and rhobe did not ofer him t[he] bed and he says rhobe has not slept with him in three years..." Rhobe denies this, and bitterly criticizes her husband for leaving her and the five children "not a mouthful of met nor a morsel of Bread or milk only what we was beholden to Strangers for..." She calls Dorcas "the old Devil" for talking "so mean" to her and making upsetting accusations. [1819 Sept. 26] Their letters also discuss the debt dispute between George Knight and Ichabod Arnold.

The last letter, written by Dorcas in 1826, is an (unintended) epilogue to this collection, and bears the news that George Knight has died, permitting Rhobe to remarry to Parvis Round. She also writes about the Knight and Arnold children and grandchildren, and of her own continuing religious convictions and hopes.

Biographical / Historical:

The Sarle family papers center on the experience of Rhobe Knight and Dorcas Arnold, the daughters of Joseph Sarle, who let their family in Rhode Island to move to New York State after they married, ca. 1805-1810. Both George and Rhobe Knight and Ichabod and Dorcas Arnold bought land to clear and farm near Ogdensburg in present-day St. Lawrence County. Knight also worked as a cooper, while Arnold operated a small-scale lumbering operation.

The Knights had five children: Luvana (b. 1814), Caroline, Emmeline and two others whose names are not mentioned. It appears that Caroline was the oldest, Luvana the youngest. The marriage was an unhappy one, and the difficulties began early on when George left his family and joined the army during the War of 1812. He seems never to have been a steady household presence after that, taking off for extended periods without making provision for Rhobe and the children, leaving legal and financial messes behind him. Parvis Round, a hired man who moved in during Knight's military service, eventually took over the property, as well as the role of father and husband, it would seem. He was at first a suitor of Rhobe's sister Luvana, but when George Knight died in 1826 there was speculation that his widow and Round, who had evidently cohabited all these years, would marry

Though both families were poor, the Arnolds seemed to have a better time of it, although Ichabod was frequently quite ill and bore up by dosing himself with opium. It is difficult to estimate how many children Dorcas Arnold bore, for there is not one year in the scope of the letters where a new baby (one a stillborn) does not arrive. Anna Arnold Cole was the oldest. Other children mentioned are Joseph (b. 1812) Nancy (b. 1817) and Rhobe. Anna's husband, Joseph Cole, was probably a cousin. They had at least two children: Polly Maria[h] (b. 1819) and a younger son, Joseph.

Dorcas Arnold was a fervent Methodist. Her religious enthusiasm was not shared by sister Rhobe, and this may have been the beginning of a rift between them which opened wider when their husbands began arguing over money and land titles and wound up in court over it. Dorcas blamed her sister for George's estrangement, and even went so far (according to Rhobe) as to accuse her of having children by men other than him, maintaining that Knight was physically unable to father a child. According to one of Rhobe's letters, the two sisters intended to make up, but it's not clear whether they ever became close again.

Acquisition Information:

1991. M-2610 .

Rules or Conventions:

Finding aid prepared using Describing Archives: A Content Standard (DACS)
Related
Additional Descriptive Data:

Partial Subject Index

Actions and defenses

1817 November 9
1818 Mar. 15
1819 Sept. 26

Death
Debt

1817 November 9
1818 Mar. 15
1819 Sept. 26

Domestic relations

1819 Aug. 8
1819 Sept. 26

Family--New York (State)
Finance, Personal
History--War of 1812
Husband and wife

1814 June 26
1819 Aug. 8
1819 Sept. 26
1826 Dec. 9

Methodist Church--New York (State)
Migration, Internal--United States
New York (State)--Economic conditions
New York (State)--History--War of 1812

1813 Feb. 28
1813 April 24
1814 Jan. 26

Opium

1817 May 18
1817 Sept. 19
1819 April 15

Parole--New York (State)
Poverty

1813 April 24
1814 June 26
1817 Feb. 27

Quarreling

1817 November 9
1818 Mar. 15

Real property--New York (State)

1810 Jan. 28
1817 Sept. 19
1818 Mar. 15
1819 April 15
1819 Aug. 8
1819 Sept. 26

Religion
Revivals--New York (State)

1814 Dec. 4
1814 Jan. 26
1826 Dec. 9

Sick

1817 Sept. 19
1817 May 18
1817 Feb. 27
1819 April 15

Sisters

1819 Aug. 8
1819 Sept. 26

United States--History--War of 1812

1813 Feb. 28
1813 April 24
1814 Jan. 26

Women--Education
Women--Employment
Subjects
Click on terms below to find any related finding aids on this site.
Contents
Using These Materials
---
RESTRICTIONS:

The collection is open for research.

USE & PERMISSIONS:

Copyright status is unknown.
PREFERRED CITATION:

Sarle Family Papers, William L. Clements Library, The University of Michigan