Back to top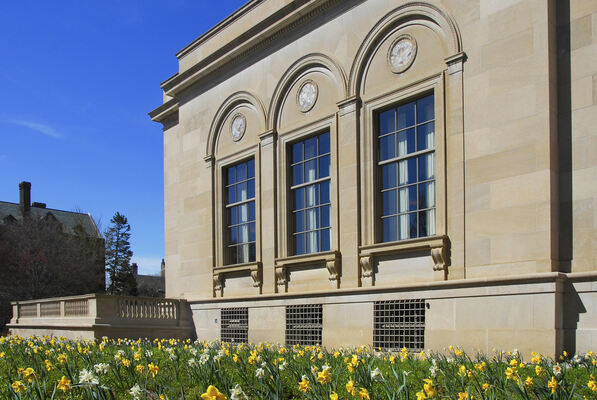 Address

:

909 South University Avenue

Ann Arbor, MI 48109, USA
Robert and George Whitcomb papers, 1862-1867
Using These Materials
---
Restrictions:

The collection is open for research.
Summary
Creator:

Abstract:

The Whitcomb letters reflect a small portion of the Civil War service of brothers George and Robert Whitcomb in the 169th New York Infantry Regiment. These papers include reflections on draftees, draft resisters, deserters, paroled Union soldiers, and active service.

Extent:

36 items

Language:

English

Sponsor:

James S. Schoff Civil War Collection

Authors:

Collection processed and finding aid created by Rob S. Cox
Background
Scope and Content:

The Whitcomb letters reflect a portion of the Civil War service of George and Robert Whitcomb. The collection includes thirteen war-date letters from Robert (plus one post-war letter), five from George and two from both brothers, all but one addressed to their parents, Eli and Harriet or to their family. Among the remaining correspondence are six letters from Melvin Whitcomb and five letters from Catie (Brevoort) Brailey, a cousin from Delta, Ohio.

Robert's letters, in particular, provide an interesting commentary on several aspects of the war. First, while it would be hard to consider him the prototypical ideologically-motivated soldier, Robert can be quite passionate about his duty. Typical are his anger over deserters and draft dodgers fleeing New York for Canada, 800 a day by some reports, and the venom with which he talks about the rioters in New York City ("I hope that such men as refuse to come after they have been drafted will be hung or shot & if they had my position there would be no danger of either" 1863 July 23). He was adamant that the draftees who were assigned to the 169th would do nothing to besmirch the regiment's good reputation, and his long diatribe on draftees gives a distinctive, volunteer's view of the conscript.

Robert recognized and appreciated the fact that in his position with the quartermaster he had it much easier than the average soldier. On expeditions, he rode, while George and others marched, and during battles, Robert was generally held back. Despite this, Robert was very anxious to get the fighting done with and to end the war on Union terms. In one of his most moving letters, he describes the galvanizing experience of seeing Union soldiers paroled from southern prisons, walking skeletons, some of whom died when eating their first full meal. "We had ought to kill everyone [of the rebels] that we come for," he wrote, "for they hant human beings they are brutes… I wish you could see one load of them prisoners you would say kill every man in the Rebel army" (1865 March 7). His strong feelings for his fellow soldiers, and particularly for his brother, permeate several letters, and after his separation from George when George was sent to Florida, Robert's letters become more thoughtful, displaying a determined, and occasionally mournful or bitter streak. His letter of 1864 February 23 is particularly moving, in which he recounts the loneliness he felt and his fears for the expedition.

George's letters include some interesting descriptions of active field service, including a humorous episode in which five members of the 13th Indiana Infantry that were out picking blackberries ran into several Confederate cavalrymen. Not having their weapons with them, they grabbed cornstalks and charged at the cavalrymen, shouting, taking them by surprise and scattering them. They returned to camp with two bay mares and another horse worth, as George was quick to point out, $500 a piece in normal times.

Finally, the collection includes some interesting letters relating to the intriguing case of Melvin Whitcomb, who seems to have tried unsuccessfully to avoid the draft. In one letter to his father, Melvin begs for proof that he was under age, but in his next letter, written in February, 1864, he was in a conscript camp on Riker's Island attempting to resist the state's efforts to place him in the 98th Infantry. By the following March, with two years remaining in his enlistment, Melvin was living with relatives in Delta, Ohio, though it is a little unclear what his status was with the military. Robert, who all along sympathized with Melvin, wrote that Mel would never be able to take comfort, and would always feel guilty, suggesting, without saying it, that Mel was a deserter (1865 March 7). Mel began working on the canals, and may have adopted a false name, Eugene Hoyle to write home, though this is somewhat speculative. Regardless, Mel had returned to New York State by the summer of 1867, and was living in Robert's new place on Bald Mountain.

Biographical / Historical:

Whitcomb, Robert, b. ca. 1834

Rank: Private, Wagoner, Q.M. Sergeant (1864 August 7); 2nd Lieutenant (Bvt., 1866 September 21)

Regiment: 169th New York Infantry Regiment, Co. D (1862-1865)

Service: 1862 August 8-1865 July 19

Whitcomb, George M., ca. 1840-1864

Rank: Corporal; Sergeant (1863 April 7)

Regiment: 169th New York Infantry Regiment, Co. D (1862-1865)

Service: 1862 August 8-1864 July 30

In August, 1862, when Company D of the 169th New York Infantry was forming near Glens Falls, its recruits included two brothers from Sandy Hill (now Hudson Falls, New York), Robert and George Whitcomb. Robert was a 28-year old farmer with a wife and young daughter. George, who was 6 years younger, married Caroline Duers in August 1861 and had one daughter, Georgianna (b. 1862). The two were soon given responsibility as non-commissioned officers, Robert becoming Wagoner, working with the regimental quartermaster, and George, who mustered in as a Corporal, becoming 5th sergeant of Co. D.

After serving in the defenses of Washington through their first winter, the 169th took part in the siege of Suffolk, Va., in April and May, 1863, and in operations on the Peninsula later that summer. In August, they were attached to the Department of the South and ordered to Folly Island, S.C., and it was there that the brothers experienced their first separation. In February, 1864, George was sent as part of an expedition to Jacksonville, Fla., while Robert remained behind with the regimental stores, suffering both from grief over the separation and guilt over seeing his younger brother and friends in jeopardy while he remained safe. The Whitcomb family appears to have been very close, particularly Robert and George, but they did suffer from their share of family problems. A letter of 1863 April 7 suggests that at one time Robert had had a drinking problem. A brother, Silas, seems to have been associating with questionable women. Another brother, Melvin, attempted to avoid military service first by claiming that he was under 18 years of age, and then, when he was drafted, by refusing at accept service in the 98th Infantry. In both efforts he was unsuccessful. There is no official record of Melvin Whitcomb with his regiment after being wounded at Cold Harbor, but it appears that he may have deserted and escaped to Ohio to live with cousins. After the war, he returned to New York and moved in, at least on a temporary basis, with Robert.

The 169th Regiment was ordered to return to Virginia to participate in the summer campaigns of 1864, and was present at Cedar Creek, Drewry's Bluff, Cold Harbor and Petersburg. At the Battle of the Crater on July 30th, the greatest action the regiment had ever seen, according to Robert, George was killed in action. Robert continued with the 169th through Dutch Gap and Chaffin's Farm and their transfer to North Carolina. The regiment was engaged during both assaults on Fort Fisher, and was at Raleigh, N.C., when the Confederacy fell. He mustered out of the service, receiving a brevet 2nd Lieutenancy for meritorious wartime service, and settled with his wife and child on a farm at Bald Mountain.

Acquisition Information:

1990. M-2581 .

Arrangement:

The collection is organized chronologically.

Rules or Conventions:

Finding aid prepared using Describing Archives: A Content Standard (DACS)
Related
Additional Descriptive Data:

Partial Subject Index

Adultery.
Brothers.

1864 February 7
1864 February 23-24

Brothers--Death.
Draftees.

1863 July 23
1864 February 9

Draft--New York (State)

1863 July 23
1863 December 11

Family.
Homesickness.
Lee, William Henry Fitzhugh, 1837-1891.
Letter writing.
Malaria.
Military deserters.

1865 March 7
1865 March 9
1865 May 21

Parent and child.
Patriotism.
Prisoners of War.
Raids (Military science)
Soldiers--Alcohol use.
Soldiers--Death.
Soldiers--Religious life.
Suffolk (Va.)--History--Siege, 1863.

1863 April 28
1863 May 10

United States. Army--Recruiting, enlistment, etc.
United States. Army--New York Infantry Regiment, 169th (1862-1865)
United States. Army--Quartermasters.

1863 April 7
1863 July 23

United States--History--Civil War, 1861-1865--African Americans.
United States--History--Civil War, 1861-1865--Draft resisters.
United States--History--Civil War, 1861-1865--Peace.
United States--History--Civil War, 1861-1865--Poetry.
Virginia.
War wounds.
War--Psychological aspects.
Whitcomb, Melvin E.
Women--Virginia.
Subjects
Click on terms below to find any related finding aids on this site.
Contents
Using These Materials
---
RESTRICTIONS:

The collection is open for research.

USE & PERMISSIONS:

Copyright status is unknown.
PREFERRED CITATION:

Robert and George Whitcomb Papers, James S. Schoff Civil War Collection, William L. Clements Library, The University of Michigan