Back to top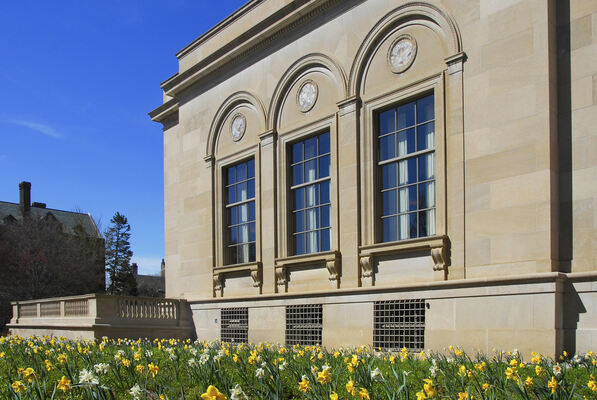 Address

:

909 South University Avenue

Ann Arbor, MI 48109, USA
Gough family papers, 1804-1926 (majority within 1860-1901)
Using These Materials
---
Restrictions:

The collection is open for research.
Summary
Creator:

Abstract:

This collection is primarily made up of correspondence between and addressed to members of the Gough family of Gort, Ireland, including George Stephens Gough; his wife, Jane Arbuthnot; and their children, Hugh, George, Rodolph, and Eleanor ("Nora"). The Gough family directly descended from Hugh Gough, 1st Viscount Gough. Most of the letters pertain to the education and military career of the younger George Gough. The collection also includes a travel diary, documents, financial records, and notes.

Extent:

1.5 linear feet

Language:

English

Authors:

Collection processed and finding aid created by Meg Hixon, November 2013
Background
Scope and Content:

This collection is primarily made up of correspondence between and addressed to members of the Gough family of Gort, Ireland, including George Stephens Gough; his wife, Jane Arbuthnot; and their children, Hugh, George, Rodolph, and Eleanor ("Nora").

The Correspondence series (740 items) largely consists of incoming personal letters addressed to Jane Gough, Viscountess Gough, and her son George. George Gough frequently wrote to his parents (most often his mother) throughout the 1860s, describing aspects of his education at Woodcote House in Henley-on-Thames, England; Eton College; and the University of Cambridge. He also commented on family news and his desire to join the military. George's later letters, written from the 1870s-1890s, concern his career with the British Army, which included service in England, India, and Africa; some of his letters from 1881 refer to political relations around the time of the First Boer War. He also wrote letters from Dresden, Germany, and from Switzerland.

Jane Gough received additional letters from acquaintances, including a group of letters expressing sympathy after George was wounded at the Battle of Abu Klea in January 1885. George Gough received letters from his siblings Hugh, Rodolph, and Nora, and from school friends and other acquaintances. One frequent correspondent, "Hubie," wrote throughout the 1860s, telling Gough about his experiences at Eton College and University College, Oxford.

The Diary (147 pages) recounts George Hugh Gough's travels in Canada and the United States during the fall of 1888. The volume covers the entirety of the trip up to Gough's return departure for Ireland, including ocean travel between Ireland and North America and railroad travel throughout Canada and the United States. Gough's entries regard daily activities, the scenery, historical context about places visited, and current events (such as the United States presidential election of 1888). The first page contains a list of visited locations and the distances between them. The final four pages contain a list of expenses incurred between September 28, 1888-November 15, 1888. A menu for passengers on the "'Allen' Line" of "Royal Mail Steamers" is pinned into the volume.

Partial Geographical List (George Gough diary):

Québec, Québec
Montréal, Québec
Ottawa, Ontario
Toronto, Ontario
North Bay, Ontario
Vancouver, British Columbia
Victoria, British Columbia
Portland, Oregon
San Francisco, California
Yosemite Region, California
Ogden, Utah
Denver, Colorado
Chicago, Illinois
New York City, New York

The Documents series (11 items) contains military appointments for Hugh Gough (March 15, 1843, and May 1, 1861) and George Stephens Gough (January 5, 1849), a document authorizing the recipient to raise a number of men for a military regiment (November 5, 1804), and 7 accounts for purchases made by G. V. H. Gough in March 1914. Gough paid for automobile repairs, shoe repairs, medical supplies, and food.

The Photographs series (11 items) includes nine black-and-white prints showing soldiers at leisure, soldiers with horses, and a military encampment. The remaining items are a carte-de-visite portrait of an unidentified boy and an informal outdoor picture of a boy with a dog.

The Writings, Lists, and Genealogy series is made up of 12 items. Writings include a small notebook containing French poetry, a sheet containing limericks and drawings, and an item titled "Liber secundus." Extracts and notes pertain to a House of Lords commission respecting forfeited Irish estates around the turn of the 18th century, to an "Index to the "Prerogative Wills of Ireland," and to a poem entitled "The Migration of the Sons of Umor." Lists include a "Catalogue of a Collection of Minerals and Geological Specimens arranged and sold by J. Tennant" in London, a list of clothing belonging to a member of the Gough family, a list of men involved in a cricket match, and a list of words made for an unidentified purpose. A family tree traces the descendants of Hugh Gough, great-grandfather of Hugh Gough, first Viscount Gough. One group of papers was intended to be used to record purchases in February 1862, though it contains only a heading.

Two items in the Printed Items series (11 items) pertain directly to Viscount Hugh Gough: a poem addressed to Gough and his wife during their visit to Bath on April 1, 1850, and a document regarding the construction of a memorial to Gough following his death (May 21, 1869). Other items include a "Map of the Northern Uaso Nyiro" (1914), three scorecards from cricket matches held at Lord's Cricket Ground in 1868 and 1780, and newspaper clippings pertaining to wineglasses, a funeral, and the Franco-Prussian War. The collection includes two books: a pocket-sized Book of Common Prayer that belonged to George Gough (1872) and a Catalogue of Pictures at Basildon Park, Berkshire (1910).

The Personal Stationery and Family Crests series (62 items) includes a drawing of a jester and numerous drawings and crests, most cut out of personal stationery belonging to a variety of individuals and families.

Biographical / Historical:

Hugh Gough, 1st Viscount Gough (1779-1869), and his wife, Frances Stephens, had at least five children: George Stephens (1815-1895), Letitia Mary, Gertrude Sophia, Jane Eliza Mona, and Frances Maria. George Stephens Gough, who inherited his father's title, and his wife, Jane Arbuthnot, had at least four children: Hugh (1849-1919), George (1852-1900), Hugh Rodolph (1856-1879), and Eleanor Laura Jane ("Nora"). The younger George Gough attended Woodcote House, Eton College, and the University of Cambridge before joining the British Army. He served in India and Africa in the 1870s and 1880s and was wounded during the Battle of Abu Klea in January 1885. In 1884, George Gough married Hilda Eva Moffatt; they had six children. The family resided at Lough Cutra Castle in Gort, Ireland, and in Dublin.

Acquisition Information:

1982. M-2013 .

Processing information:

Cataloging funded by the National Historical Publications and Records Commission (NHPRC). This collection has been processed according to minimal processing procedures and may be revised, expanded, or updated in the future.

Arrangement:

The collection is arranged in the following series:

Series I: Correspondence
Series II: Diary
Series III: Documents
Series IV: Photographs
Series V: Writings, Lists, and Genealogy
Series VI: Printed Items
Series VII: Personal Stationery and Family Crests

The Correspondence series is arranged chronologically; undated items, arranged by writer, are placed at the end of the series.

Rules or Conventions:

Finding aid prepared using Describing Archives: A Content Standard (DACS)
Related
Additional Descriptive Data:

Bibliography

Dod's Peerage, Baronetage and Knightage of Great Britain and Ireland, for 1901, Including All the Titled Classes. London: Sampson Low, Marston & Company, 1901.

Rait, Robert S. The Story of an Irish Property. Oxford: Privately Printed at the University Press, 1908.
Subjects
Click on terms below to find any related finding aids on this site.
Subjects:

Formats:

Names:

Places:
Contents
Using These Materials
---
RESTRICTIONS:

The collection is open for research.

USE & PERMISSIONS:

Copyright status is unknown
PREFERRED CITATION:

Gough Family Papers, William L. Clements Library, The University of Michigan