Back to top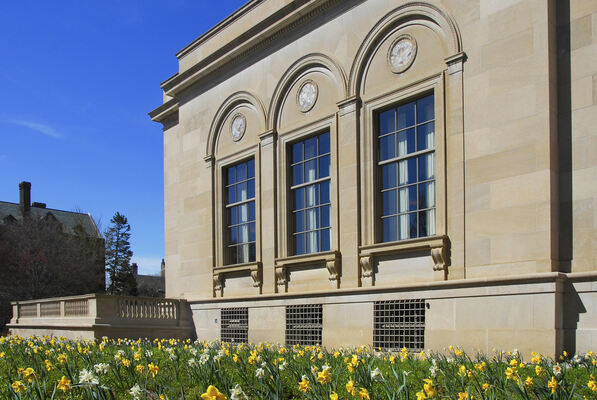 Address

:

909 South University Avenue

Ann Arbor, MI 48109, USA
George Thompson anti-slavery letters, 1836-1842
Using These Materials
---
Restrictions:

The collection is open for research.
Summary
Creator:

Abstract:

This collection contains 59 letters that British anti-slavery activist George Thompson wrote to his friend and fellow activist Elizabeth Pease about his reform work between 1836 and 1841. The collection also includes 5 letters Thompson wrote during a voyage to India in November and December 1842, including 1 to Pease and 4 to his wife Anne.

Extent:

64 items

Language:

English

Authors:

Collection processed and finding aid created by Meg Hixon, March 2012
Background
Scope and Content:

This collection contains 64 letters, 59 of which British anti-slavery activist George Thompson wrote to his friend and fellow activist Elizabeth Pease about his reform work between 1836 and 1841. Thompson wrote the remaining 5 letters during a voyage to India in November and December 1842; 1 was to Pease and 4 were to his wife, Anne.

Several of Thompson's letters to Pease bear a letterhead depicting a master whipping a chained slave. He wrote of his family life and personal affairs in Edinburgh and described his work with reform movements, including the Aborigines' Protection Society, British India Society, and anti-slavery organizations such as the Edinburgh Emancipation Society and the Glasgow Emancipation Society. He mentioned connections between British anti-slavery advocates and those in the United States, and regularly forwarded newspapers, occasionally in bulk, from North America. Thompson attended abolitionist meetings throughout Scotland, and referred to other activists and reformers, including William Smeal and Daniel O'Connell, as well as to the work of women's societies. The letters relate to some of the administrative aspects of Scottish and British reform movements in the mid-1800s.

Thompson wrote 5 letters during a voyage to India in November and December 1842, as he attempted to gain information to assist in his work with the British India Society. He shared his impressions of southern Spain and the Middle East, described his daily routine onboard the Oriental and other ships, and mentioned souvenirs and relics the passengers had taken from Jerusalem (November 16, 1842). In his last letter, written off the Indian coast on December 24, 1842, he reported his efforts to catch a thief onboard the Oriental, and included a drawing of a net the culprit had used to store the stolen items.

Biographical / Historical:

George Donisthorpe Thompson was born in Liverpool, England, on June 18, 1804, the son of Thomas Thompson and Elizabeth Donisthorpe. As a young man, he became interested in intellectual debate and social reform; he served as an agent for the Anti-Slavery Society of London in 1831. Thomson subsequently advocated for abolitionist causes in Great Britain and the United States, where he traveled between 1834 and 1835. On his return to Great Britain, Thompson continued to participate in abolitionist debates, playing a major role at the 1840 World's Anti-Slavery Convention. In 1847, he was elected to the House of Commons as a representative for Tower Hamlets, a position he held until 1852. He traveled to the United States again in 1850 and 1864, and staunchly supported the Union cause during the Civil War, urging Britain not to recognize the Confederacy. Throughout his career, Thompson worked with African American abolitionists such as Frederick Douglass and William Wells Brown, and maintained a friendship and professional relationship with William Lloyd Garrison, whom he met in 1832. Thomson died in Leeds on October 7, 1878. He and his wife, Anne Erskine Lorain ("Jenny") Spry (1807-1878), had five surviving children: Eliza Louisa (1831-1885), Amelia Ann (1833-1902), George Herbert (1834-1867), William Lloyd Garrison (1836-1851), and Edith (b. 1845).

Elizabeth Pease was born in Darlington, England, on January 5, 1807, to Quaker parents Joseph Pease and Elizabeth Beaumont. From the 1830s-1860s, she was a prominent anti-slavery activist, working to create links between women's anti-slavery movements in Great Britain and the United States. In the 1860s, she served as president for the Edinburgh Ladies' Emancipation Society; she also helped found the Society for the Furtherance of Human Brotherhood in the 1880s. In addition to her anti-slavery activism, she advocated for feminist and anti-vivisection movements. She married Dr. John Pringle Nichol, an astronomy professor at the University of Glasgow, on July 6, 1853, and died in Edinburgh, Scotland, on February 3, 1897.

Acquisition Information:

1981. M-1978 .

Processing information:

Cataloging funded by the National Historical Publications and Records Commission (NHPRC). This collection has been processed according to minimal processing procedures and may be revised, expanded, or updated in the future.

Arrangement:

The collection is arranged chronologically.

Rules or Conventions:

Finding aid prepared using Describing Archives: A Content Standard (DACS)
Related
Additional Descriptive Data:

Related Materials

The following manuscript collections also hold material written by George Thompson:

The Graphics Division holds a print of George Thompson: Illman & Sons. [George Thompson].

Several additional items written by Thompson are available by searching the Library's online catalog.

Bibliography

Gifford, Ronald M. "Thompson, George." American National Biography Online. Oxford University Press, 2007. DOI: 15-01311.

Midgley, Clare. "Nichol, Elizabeth Pease." Oxford Dictionary of National Biography. Oxford University Press, 2004. DOI: 10.1093.

N. G. Spence compiled a report on this collection, including background information, indexes, and transcriptions. This report is housed with the collection.

Alternative Form Available:

The collection has been microfilmed.
Subjects
Click on terms below to find any related finding aids on this site.
Subjects:

Formats:

Names:

Places:
Contents
Using These Materials
---
RESTRICTIONS:

The collection is open for research.

USE & PERMISSIONS:

Copyright status is unknown
PREFERRED CITATION:

George Thompson Anti-slavery Letters, William L. Clements Library, The University of Michigan