Back to top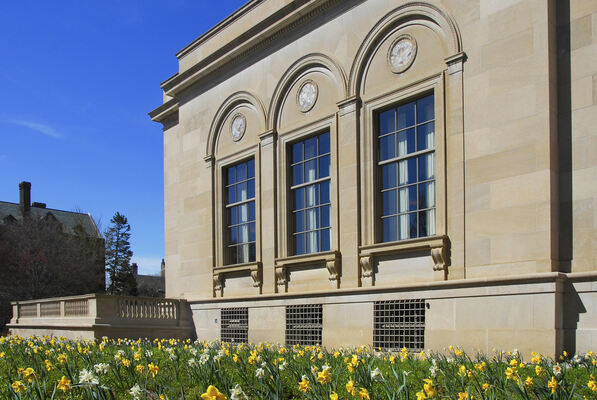 Address

:

909 South University Avenue

Ann Arbor, MI 48109, USA
George T. Anthony papers, 1858-1890
Using These Materials
---
Restrictions:

The collection is open for research.
Summary
Creator:

Abstract:

The George T. Anthony papers consist of letters written to his brother while serving in the Civil War and letters about postwar politics in Kansas, where Anthony held numerous political positions, including governor from 1877-1879.

Extent:

64 items

Language:

English

Sponsor:

James S. Schoff Civil War Collection

Authors:

Collection processed and finding aid created by Rob S. Cox, 1995
Background
Scope and Content:

George Anthony's correspondence is valuable both from what is said and who is saying it. The Civil War letters in this collection are entirely from George to his brother, Benjamin, who was at home tending to the former's business affairs. Thus many of the letters contain an insight into the difficulties of operating personal matters from a distance of several hundred miles. Not only was Benjamin at home handling the reins of business, he was also avoiding the draft as best he could. This bone of contention prompted a number of impassioned sermons from George, out in the field with "my little command."

Anthony writes at length, philosophizing on the principles of war. He argues for a hard line in crushing the rebellion by brute force, a la Grant, whom he regards as "the great military genius of the age." By the same token, Ben Butler is portrayed as a weak sister at best, and Anthony applauds his removal. His desire to see hard fighting is frustrated by orders to stay put and hold his few square yards, orders which he accepts meekly.

Anthony's heavy-handed outlook spills over into Reconstruction, where he favors a retributive policy over clemency. He is surely one of the first to call for the impeachment of Andrew Johnson (March 10th, 1865), although the crime in question is the latter's inebriation on Inauguration Day.

The post-war letters highlight state politics in Kansas. They indicate that Anthony's sister, Cynthia, was involved in philanthropic work in the Reconstruction south. Three letters from an uncle, David Anthony (1801-1874), provide a marvellous view of an old-line Quaker of "wiry tenacious vigor" (according to George), whose piety does not exclude a penchant for wheeling and dealing in big business.

Biographical / Historical:

George Tobey Anthony (1824-1896) was born near Maysfield, Fulton County, N.Y., on June 9th, 1824, the youngest of the five children of Quaker parents, Benjamin (d. 1829) and Anna Odell Anthony (1785-1863). At 16, Anthony was apprenticed to a tinsmith in Union Springs, N.Y., at the conclusion of which, he opened his own tin shop and hardware store in Medina. In 1852, he married Rosa A. Lyon, and at an unknown date, moved to New York City and entered the commission business. The couple had one son, George Henry.

In August, 1862, Anthony was authorized to recruit a battery of artillery near Lockport and Medina, N.Y., and was appointed its Captain when it was mustered into the U.S. service as the 17th New York Independent Light Infantry Battery. The battery left the state at the end of August, 1862, and was assigned to the defenses of Washington, where they remained until transferred to the Artillery Camp of Instruction in May, 1863. When attached to the Artillery Brigade of the Army of the James in July, 1864, the battery saw action on the Petersburg front and sustained their only battle casualties of the war, two wounded. The battery was subsequently engaged in a minor role at Chaffin's Farm and during the Appomattox Campaign.

In November, 1865, Anthony relocated to Leavenworth, Kansas, and worked as editor of the Daily Bulletin and the Daily Conservative for more than two years before he became editor and proprietor of the influential Kansas Farmer. In this capacity, Anthony became influential in shaping agricultural policy in the state, and helped earn him an appointment as President of the State Board of Agriculture from 1874-1876, eventually serving as a springboard to becoming governor of the state in 1877-79. During his administration, Anthony, a staunch Republican, established a separate reformatory for juvenile offenders, was active in subduing Indians and the 1877 railroad strikers, and in general, was "aggressively honest and rather militant in his attitude toward those whom he deemed in the wrong." Anthony's bid for reelection was unsuccessful.

After leaving office, Anthony was appointed superintendent of the Mexican Railway (1881), represented Leavenworth County in the state legislature (1885), was a member of the state Board of Railroad Commissioners (1889), and in 1892, stood unsuccessfully for Congress.

Acquisition Information:

1979. M-1871 .

Rules or Conventions:

Finding aid prepared using Describing Archives: A Content Standard (DACS)
Related
Additional Descriptive Data:

Bibliography

Phisterer, Frederick. New York in the War of the Rebellion (Albany, 1912), pp. 258, 277, 368, 1601

Partial Subject Index

| | |
| --- | --- |
| Court House, Battle of, 1865 | |
| Boredom | |
| Brown, John, 1800-1859 | |
| Bull Run (Va.) Battlefield | |
| Butler, Benjamin F. (Benjamin Franklin), 1818-1893 | |
| Confederate States of America. Army of Northern Virginia--Surrender | |
| Copperhead (Nickname) | |
| Deep Bottom Run, Battle of , 1864 (August) | |
| Draft | 9, 11, 24, 37, 38, 42, 44 |
| Draft resisters--New York (State) | |
| Food | |
| Grant, Ulysses S., 1822-1885 | |
| Johnson, Andrew 1808-1875 | |
| Kansas--Politics and government--1869-1873 | |
| Lincoln, Abraham, 1809-1865--Assassination | |
| Manassas (Va.) | |
| Marches--Virginia | |
| McClellan, George Brinton, 1826-1885 | |
| Morale | |
| New York (State)--Politics and government--Civil War, 1861-1865 | |
| Patriotism | |
| Petersburg Campaign, 1864-1865 | 25, 26, 30, 31, 35, 36, 41, 45, 46 |
| Presidents--United States--Election--1864 | |
| Presidents--United States--Election--1872 | |
| Pryor, Roger Atkinson, 1828-1919 | |
| Railroads | |
| Reconstruction | |
| Reconstruction--Kansas | |
| Rumor | |
| Sabotage | |
| Sheridan, Philip Henry , 1831-1888 | |
| Skirmishes | |
| Soldiers--Correspondence--Censorship | |
| Spring | |
| Strategy | |
| Terry, Alfred 1827-1890 | |
| United States--History--Civil War, 1861-1865--Health aspects | |
| United States--History--Civil War, 1861-1865--Participation, African-American | |
| United States--History--Civil War, 1861-1865--Participation, British | |
| United States--History--Civil War, 1861-1865--Personal narratives | |
| United States--History--Civil War, 1861-1865--Veterans | |
| War | |
| Weitzel, Godfrey, 1835-1884 | |
Contents
Using These Materials
---
RESTRICTIONS:

The collection is open for research.

USE & PERMISSIONS:

Copyright status is unknown.
PREFERRED CITATION:

George T. Anthony Papers, James S. Schoff Civil War Collection, William L. Clements Library, The University of Michigan