Back to top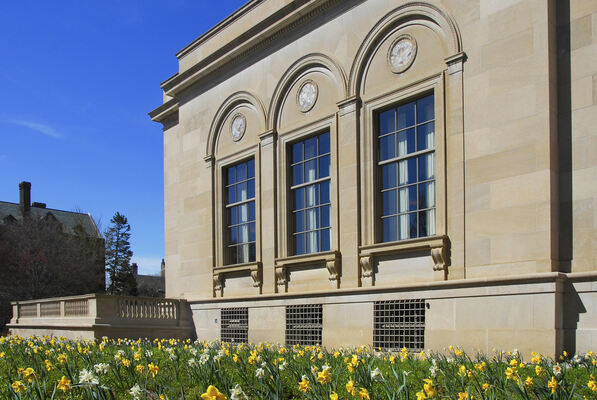 Address

:

909 South University Avenue

Ann Arbor, MI 48109, USA
John and Samuel Hunt papers, 1855-1883 (majority within 1861-1865)
Using These Materials
---
Restrictions:

The collection is open for research.
Summary
Creator:

Abstract:

The John and Samuel Hunt papers consist primarily of Civil War era correspondence between the friends and family of John and Samuel Hunt with many letters between the two brothers. Also included is John Hunt's Civil War diary, which contains accounts of his service as adjutant with the 81st Ohio Infantry Regiment between January and December, 1862.

Extent:

85 items

Language:

English

Sponsor:

James S. Schoff Civil War Collection

Authors:

Collection processed and finding aid created by Clements Staff and Philip Heslip, December 2009
Background
Scope and Content:

The John and Samuel Hunt papers are comprised of 78 letters, 1 receipt, 3 miscellaneous printed items, 2 photographs, and 1 diary. The collection consists primarily of Civil War era correspondence between the friends and family of John and Samuel Hunt, with many letters between the two brothers. For the most part, cousins, sisters, and friends wrote the pre-Civil War letters, addressed to John Hunt. These concern family matters, school, and local Ohio politics.

John's Civil War era letters, mainly to Samuel with a few items to other family members, focus on his relationship to his family, particularly his parents. He also described Civil War camp life in Missouri, Tennessee, and near Corinth. Early on, in a letter from December 8, 1861, he wrote about a conflict between his regiment's lieutenant colonel and captain over a battalion drill, which almost resulted in a duel. The brothers often bonded over the activities (past and present) of the Delta Kappa Epsilon (DKE) fraternity, which they had both joined at Miami University. Samuel sent John his DKE pin, which made him popular with the ladies in St. Louis (February 23, 1862). Samuel kept John up-to-date on the fraternity's election results and activities. A few months after the war, John was working in Washington DC as a lawyer's clerk and reported that the town was "full of rebels at present seeking pardon" (September 17, 1865).

Letters from Samuel describe university life during the war and the impact that the war was having on the homefront. He included fiery political commentary and espoused bellicose sentiments, particularly in the early part of the war. In a letter to John dated May 25, 1861, Samuel wrote: "The murder of the accomplished Col-Ellsworth must and will be avenged -- those fine Zouaves will cause destruction in the enemy's camp -- they are 'spoiling for a fight' and will soon be gratified[.] " Samuel kept up his correspondence with a number of friends and Miami University alumni with whom he communicated about the school and his own academic progress.

The John Hunt's Civil War diary contains accounts of his service as adjutant with the 81st Ohio Infantry Regiment between January and December, 1862. He entered notes almost daily, except during his sick leaves in April and from August 15 through the end of 1862. During his leave, Hunt wrote a few entries in August concerning an Ohio Copperhead and his views on the draft, and recorded a short run of daily entries from November 1-22. The diary includes descriptions of travels in the north and south and is most detailed between May and August, when the 81st Ohio took part in the assault on Corinth, Mississippi, and in the late fall, when they were encamped near Corinth. Hunt's brief entries provide interesting anecdotes about life in the Union camps, soldiers' amusements, and the scene near Corinth.

The Miscellaneous series consists of two photographs (a staged family portrait and a carte-de-visite of a young well dressed man), an army pass for John R. Hunt (February 1862), and three programs concerning the Delta Kappa Epsilon fraternity (1862-1863).

Biographical / Historical:

Hunt, John Randolph

Rank: Adj.

Regiment: 81st Ohio Infantry Regiment, Co. B (1861-1865)

Service: 1861 April 19-1864 September 20

John Randolph Hunt was born in Springfield, Ohio, in 1842 to Dr. John Randolph Hunt, Sr. (1800-1863) and Amanda Baird Hunt (1811-c.1896). He was one of five children in a wealthy and well-educated family. Hunt graduated from Miami University in Oxford, Ohio, and moved to Cincinnati shortly thereafter. Hunt enlisted in Co. B of the 20th Ohio Infantry on April 19, 1861. After three months of service he became an adjutant in the 81st Ohio Infantry. Hunt is listed as having been commissioned as adjutant to the 81st "from civilian life" on September 9, 1862, however between January and March, 1862, he accompanied the 81st Regiment to Missouri as it headed south to take part in the Shiloh and Corinth campaigns. In late April, Hunt received a furlough to go home for a few days, but after returning to the regiment, left again in June for an extended sick-leave, and did not return until November. John was in poor health for most of the war and he was granted another sick-leave in July 1864. On September 20, 1864, he was allowed to resign his commission to return home to care for his ailing mother and settle the estate of his father, who had died the previous year. After the war, Hunt resided in Trenton, New Jersey, where he died on February 3, 1889, after suffering from paralysis.

Samuel Furman Hunt, John R. Hunt's younger brother, was born in Springfield, Ohio, in 1844. During the war, Samuel attended Miami University and completed his degree in 1864 at Union College in Schenectady, New York. Though he never fought in the Civil War, he ministered to the wounded and dying at Shiloh and helped organize the Ohio 83rd Regiment. Samuel graduated from Cincinnati Law School in 1867 and was admitted to the bar in the same year. Samuel spent the next two years traveling through Sicily, Greece, Egypt, and the Holy Land. Upon return, he served one term in the Ohio State Senate in 1870-1871 and ran for lieutenant governor in 1871. Over the next two decades, Samuel held various judgeships. He was a trustee of Miami University in 1872 and a dean of Cincinnati University from 1880-1890. Like his brother, Samuel never married; he died in Glendale, Ohio, in 1907.

Acquisition Information:

1977, 1996. M-1808, M-3293.1 .

Processing information:

Cataloging funded by the National Endowment for the Humanities (NEH) and the "We the People" project.

Arrangement:

This collection is organized into three series:

Series I: Correspondence
Series II: John R. Hunt diary
Series III: Miscellaneous

The Correspondence series is ordered chronologically with the undated items at the end.

Rules or Conventions:

Finding aid prepared using Describing Archives: A Content Standard (DACS)
Related
Additional Descriptive Data:

Related Materials

John Hunt's 1865 diary is held at the Ohio Historical Society in the John R. Hunt papers.

Bibliography

For a more detailed biographical sketch, see Hunt, S. Furman, and Wilson, C.D. Orations and historical addresses.

Index for John R. Hunt, Jr., Journal

January 1862:

Political sympathies
Hotels
Travels
Church
Foraging
Peach brandy
Teasing southern women
Society for mind improvement
Smallpox

February 1862:

Recreation
Capture of firearms
Scouting expedition
Prisoners
Tracking a black man
Description of St. Louis
Confederate money
Washington's birthday
Dress parade
Home of "the Hermit"
Incident of the horse
Predictions for Union victory

March 1862:

Entertainments
Prisoners and parole
Orders to leave Missouri
Journey south
Tennessee patriotism (Union)
Pittsburg Landing battleground
Missing soldier

April 1862:

May 1862:

Trip north to Cincinnati
Quinine as medicine
Skirmishes
Advance on Corinth
Description of Corinth

June 1862:

Fall of Corinth
Strained tempers
Prisoners
Trip to Ohio

August 1862:

November 1862:

Corinth battlefield
Corinth fortifications
Dances
Brass band serenade
Cemetery
Card playing
Generals Grant and McClellan
Camp diversions
Field practice
Blacks "entertain" troops
Preparations for a siege

December 1862:
Subjects
Click on terms below to find any related finding aids on this site.
Subjects:

Formats:

Names:

Places:
Contents
Using These Materials
---
RESTRICTIONS:

The collection is open for research.

USE & PERMISSIONS:

Copyright status is unknown
PREFERRED CITATION:

John and Samuel Hunt Papers, James S. Schoff Civil War Collection, William L. Clements Library, The University of Michigan