Back to top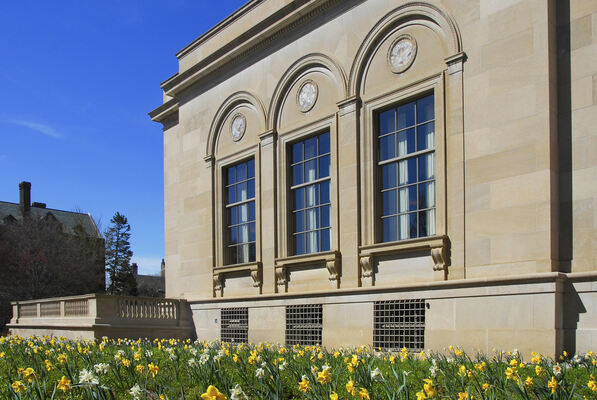 Address

:

909 South University Avenue

Ann Arbor, MI 48109, USA
Sidney O. Little papers, 1862-1863
Using These Materials
---
Restrictions:

The collection is open to research.
Summary
Creator:

Abstract:

This collection is a series of letters written by Sidney O. Little during his service as a private in Company B of the 118th Illinois Infantry. Little and his company fought in the Vicksburg Campaign.

Extent:

35 items

Language:

English

Sponsor:

James S. Schoff Civil War Collection

Authors:

Collection processed and finding aid created by Rob S. Cox, October 1997.
Background
Scope and Content:

In many respects, Sidney Little's correspondence from the Civil War reflects the attitudes and experiences of many soldiers from western states who saw hard service in the Mississippi Valley, but trudged through, and who remained unionists despite a deep antipathy toward the question of slavery. Little's disdain for African Americans, and his lack of concern for their welfare or for the institution of chattel slavery make him -- however unfortunately -- an unremarkable example of a Union soldier, simply because of the commonness of his opinions, but his ability to articulate these opinions and his observational powers truly set him apart.

During the Vicksburg Campaign, in particular, Little's descriptions of the southern countryside and its inhabitants can be outstanding, and many of his letters are larded with little vignettes on the recalcitrance of the southern resistance, the fears of southern women, or the all too brief account of seeing planters scatter when the Yankees come, taking their best slaves, "except the old ones that are not worth anything," and except for the resourceful ones who take flat boats out into the swamp, remaining there until the planters are gone (1863 April 14). This somewhat respectful description of resourceful self-liberation by slaves carried little weight in Little's opinions of African Americans, nor did his keen interest in the strategies that southern women used to cope with the chaos of war time translate into respect for women. His letters include several worthwhile discussions of the conditions under which the citizens of Louisiana and Tennessee, and particularly women.

The Little letters contain interesting accounts of a small number of engagements, all during the Vicksburg Campaign. His description of the rather minor role of the 118th Illinois at Chickasaw Bluffs supplements three excellent accounts of Arkansas Post (reported separately to his brother, sisters, and mother), and some very fine accounts of small maneuvers west of Vicksburg in March and April, 1863. His account of the capture of Vicksburg and the state of the city upon occupation is engrossing, though probably based upon second-hand sources, since he was hospitalized at Milliken's Bend at the time. Finally, Little's letters from June through December, 1863, provide a somewhat sketchy account of his experiences in hospital, highlighted by his personal cure for diarrhea -- pickled pigs' feet.

Typescripts are available for all letters in the collection. From the pagination of these, it is apparent that not all of Little's letters have survived in this collection, but the location of the others is unknown.

Biographical / Historical:

Little, Sidney O.

Rank: Private

Regiment: 118th Illinois Infantry Regiment. Co. B (1862-1865)

Service: 1862 November 7-1864 February 1

At the time of the Civil War, Little lived with his mother, Sarah P. Durant, his father-in-law and siblings in Carthage, Ill., the seat of westernmost county in the state, Hancock. Mustering into the service on November 7, 1862, as a private in Co. B of the 118th Illinois Infantry, Little accompanied his regiment to Memphis, Tenn., to be fitted out for field service, and was then thrown into the thick of the fray during the opening rounds of the campaign against Vicksburg. Barely a month into the service, the regiment had already fought in two major battles, at Chickasaw Bluffs and Arkansas Post, before turning to Young's Point to assist in constructing a canal to prepare for the main assault on Vicksburg.

Little seemingly endured all of the hardships afflicting Union soldiers during the Vicksburg Campaign, from illness to hunger, from brushes with the enemy to brushes with the citizenry. After only a month in the service, having passed through a series of long marches and the peril at Arkansas Post, Little felt himself ill used. "We are treated like a pack of hogs," he wrote home, "and half of the time we have nothing to eat, but iron-clad crackers" (1863 January 17). Disheartened, he could see no end in sight for the war, despite the clear demoralization of the Confederate forces at Fort Hindman and their eagerness to surrender, and Little claimed that he could see no desire among his fellow soldiers to wage the war for Lincoln, a man "afraid to stick his head out of the door," and worse, an "old scamp... a coward and a scoundrel withall" (1863 February 19).

A sticking point for Little all along had been his feeling that the war was being fought to end slavery. He abhorred the Emancipation Proclamation, insisting that Lincoln would gain friends if he repealed it, adding "we don't want their nigs anyway, for they are a burden to any regiment" (1863 April 12). His attitudes toward African Americans never improved, and even after Port Hudson, where although the performance of "colored" regiments forced him grudgingly to admit "The nigs make a good soldier," he added "but don't put them by white men. They are very good to have about camp to haul water and wood and do the dirty work. They have top do it when they come around where I am, and I have anything I want done" (1863 June 15).

However harsh his antagonism toward Lincoln and the antislavery rhetoric, Little's attitudes differed from the run of the mill copperhead. "I am still a Democrat," he insisted, "but not a copperhead" (1863 April 12). Refusing to relent on his unionist principles, even when badly demoralized, his perspective turned gradually toward a hawkishness as the Vicksburg Campaign lingered. In April, he looked back on the evolution of his attitudes and concluded:

"It was for a while I would have liked to have seen a compromise in any way, but now I want to see them [secessionists] whipped into the work until they will get down on their knees and beg for the Stars and Stripes to protect them through all coming life. They are a proud, haughty set of men and don't like to come down, but we, the Yankees, will make them submit even yet" (1863 April 12)

By June, 1863, however, Little had fallen out the ranks, probably with dysentery or diarrhea, and was sent into hospital at Milliken's Bend. He kept tabs on his regiment as they crossed behind Vicksburg, and he was elated over the capture of the city, calling Grant "the Little Giant of the West or anywhere else" (1863 July 9). Yet while his attitude had come full circle from the doldrums of January, his body did not. In August, still ailing, he was remanded to the hospital at Benton Barracks, Saint Louis, and was discharged from the service for disability on February 1, 1864.

Acquisition Information:

1974. M-1687 .

Rules or Conventions:

Finding aid prepared using Describing Archives: A Content Standard (DACS)
Related
Additional Descriptive Data:

Partial Subject Index

African Americans--Tennessee.
Arkansas Post, Battle of, 1863.

1863 January 11
1863 January 13
1863 January 17

Camps (Military)--Louisiana.
Chickasaw Bluffs (Miss.), Battle of, 1862.
Civilians--Louisiana--Civil War, 1861-1865.

1863 April 12
1863 April 14
1863 June 15

Civilians--Mississippi--Civil War, 1861-1865.
Copperhead (Nickname)--Illinois.
Davis, Jefferson, 1808-1889.
Dead.
Deafness.
Deserters, Military.
Diarrhea.

1863 November 31
1863 December 10

Emancipation Proclamation.
Grant, Ulysses Simpson, 1822-1885.
Guerrillas--Tennessee.
Horses.
Lincoln, Abraham, 1809-1865.
Louisiana--Description and travel.

1863 April 12
1863 April 14

Morale.

1863 January 17
1863 February 19
1863 July 9

Morale--Confederate States of America.
Mothers.
Pemberton, John C. (John Clifford), 1814-1881.
Plantations--Louisiana.

1863 April 9
1863 April 12

Port Hudson (La.)--History--Siege, 1863.
Prices--Louisiana.
Prisoners of War--Confederate States of America.
Shirking.
Slaves--Dwellings.
Slaves--Louisiana.
Smallpox.
Soldiers--Confederate States of America.
Soldiers--United States.
Southerners.
St. Louis (Mo.)--Description and travel.

1862 December 12
1863 August 18

Steamboat travel--Mississippi River.
United States--History--Civil War, 1861-1865--Health aspects.

1863 January 11
1863 June 28

United States--History--Civil War, 1861-1865--Hospitals.

1863 June 28
1863 August 18
1863 September 6
1863 November 23
1863 November 27
1863 November 31
1863 December 10
1863 December 13
1863 December 18
1863 December 23
1863 December 29

United States--History--Civil War, 1861-1865--Medical care.
United States--History--Civil War, 1861-1865--Transportation.
United States--History--Civil War, 1861-1865--Women.

1862 December 12
1863 April 12
1863 June 15
1863 July 9
1863 August 18
1863 November 27

Vicksburg (Miss.)--Description and travel.
Vicksburg Campaign, 1863.

1863 January 11
1863 January 13
1863 January 17
1863 January 24
1863 February 19
1863 March 12
1863 March 15
1863 April 1
1863 April 9
1863 April 12
1863 April 14
1863 June 15
1863 June 17
1863 June 28
1863 July 9

Women--Tennessee.
Yankees.

1863 April 12
1863 June 15
1863 July 9

Related Materials

Sidney O. Little Letters, Mss. 4302 and 1448, Louisiana and Lower Mississippi Valley Collections, Louisiana State University Libraries, Baton Rouge, Louisiana.

Alternative Form Available:

Typescripts are available for all letters in the collection.
Subjects
Click on terms below to find any related finding aids on this site.
Contents
Using These Materials
---
RESTRICTIONS:

The collection is open to research.

USE & PERMISSIONS:

Copyright status is unknown.
PREFERRED CITATION:

Sidney O. Little Papers, James S. Schoff Civil War Collection, William L. Clements Library, The University of Michigan