Back to top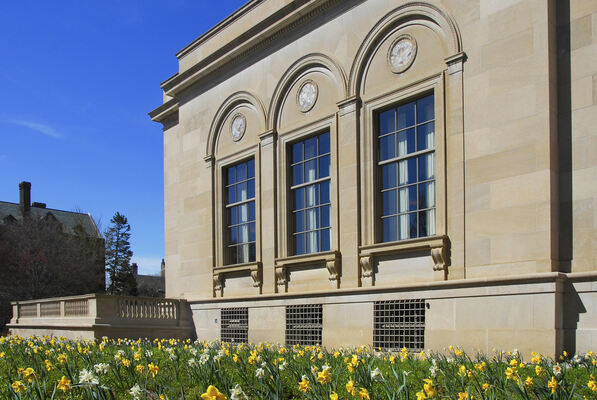 Address

:

909 South University Avenue

Ann Arbor, MI 48109, USA
Arabella Chapman carte-de-visite albums, 1878-[1890s]
Using These Materials
---
Restrictions:

The collection is open for research.
Summary
Creator:

Abstract:

The Arabella Chapman carte-de-visite albums primarily contain carte-de-visite and tintype photographic portraits of members of the Chapman family, middle-class African Americans from Albany, New York. Also pictured are friends, neighbors, and a few prominent abolitionists and public figures.

Extent:

2 volumes

Language:

English

Authors:

Collection processed and finding aid created by Meg Hixon and Rachel Miller, April 2013
Background
Scope and Content:

The Arabella Chapman carte-de-visite albums (16cm x 13cm) contain 95 carte-de-visite and tintype photographic studio portraits of the family, friends, and associates of Arabella Chapman, along with public figures and role models. The photos were taken from the 1860s to the turn of the century, with the bulk from the 1870s and 1880s. An inscription indicates that "Bella" Chapman received the second album from R. H. Bundy on October 3, 1878. The albums' covers are bound in blue leather, with designs carved in relief and metal clasps.

The first volume has 32 cartes-de-visite and 17 tintypes, including commercially produced photographs of Abraham Lincoln, Frederick Douglass, and John Brown. Also included is an autographed carte de visite by New York State Representative and Underground Railroad organizer William Henry Johnson (1833-1918). The second volume has 24 cartes-de-visite and card photographs, as well as 22 tintypes. Each volume has a partially completed index, with some manuscript captions written directly on some mounts and album pages. The sequence of photographs does not correspond to the indices.

Many of the photographs were taken by photographers in Albany, New York, along with a few images taken during visits to Pleasure Island Park; Saratoga, New York; and other locations. Arabella Chapman appears in six photographs taken at different times in her life.

Portraits of Arabella Chapman's immediate and extended family make up the largest portion of the photographs, including repeated photographs of her parents, future husband, siblings, cousins and nieces, daughter, and in-laws. The majority of the remaining images show Chapman's school friends, family friends, and neighbors from Albany. These include William Brent, a hotel waiter born in Washington, D.C.; Jim Goines, a porter; Charlie Butler, the son of a billiard hall owner and also employed as a waiter; and Anna Latour, the Chapmans' next-door neighbor, whose brother William was a waiter. Some portraits show Arabella's female peers, such as Elizabeth Myers, the daughter of Stephen Myers; Anna Bolden, listed both as a student and as a servant in a white household; and Mary Crosby, who with Chapman formed the only recitation team from Wilberforce in Albany's 1868 annual public school exhibition. A photograph pasted into the last page of the second volume shows Arabella's children and their neighbors, the Spragues.

Biographical / Historical:

Arabella "Bella" Chapman was born in New Jersey on November 15, 1859, the daughter of John R. and Harriett Chapman. John Chapman was born in Washington, D.C., or Virginia in 1825; his parents may have emigrated from England. Harriet Chapman was born in New Jersey. Their children were William A., Arabella M., John T., Charles H., and Harriet Alfarata.

In New Jersey, John Chapman worked as a boatman. The Chapman family moved to Albany, New York, in the mid-1860s, where John found work as a headwaiter at the Delavan House, an upscale Albany hotel. Harriet was listed as "keeping house" in the 1880 census.

In 1868, Arabella enrolled as one of fifty-nine pupils at the Wilberforce School, Albany's only public school for black students, attending with her brothers William and John. At this point the Chapmans lived on Hamilton Street, near the African Methodist Church. During Arabella's time at Wilberforce, Albany residents fiercely debated the merits and drawbacks of segregated education. The Albany Free Academy, the city's first public high school, opened in 1867, but black students from Wilberforce were consistently denied admission. In April of 1873, the Albany Board of Public Instruction passed a measure allowing African American students in Albany's public schools and closing the Wilberforce School. This action coincided with New York State legislation, authored by Wilberforce parent William Henry Johnson, banning racial segregation in public schools. Fourteen-year-old Arabella Chapman passed the Albany Free Academy qualifying exam in May of 1873 and became the first African American to enroll, graduating in 1877.

Later in life, Arabella's older brother, William, worked as a barber and her two younger brothers, John and Charlie, worked as a carpenter and as a waiter, respectively; her sister Harriet Alfarata would become a writer. In 1880, Arabella was teaching music and living with her parents on Myrtle Avenue in Albany, a mixed race neighborhood with a Scottish, Irish, and African-American working-class population.

Around 1886, Arabella Chapman married Clarence Miller, and by 1900 they lived in North Adams, Massachusetts, with their children Claribel (age 8), Carroll (age 5), and Alfreta (age 5). Clarence was a "chief steward," perhaps in a hotel. In the 1920s, the Millers moved back to Albany, where Arabella died on February 16th, 1927.

Acquisition Information:

1992. F-82 .

Processing information:

Cataloging funded by the National Historical Publications and Records Commission (NHPRC). This collection has been processed according to minimal processing procedures and may be revised, expanded, or updated in the future.

Rules or Conventions:

Finding aid prepared using Describing Archives: A Content Standard (DACS)
Related
Additional Descriptive Data:

Bibliography

Hughes, Marian I.Refusing Ignorance: the Struggle to Educate Black Children in Albany, New York 1816-1873 . Albany: Mount Ida Press, 1998.

[Ninth Census of the United States] . 1870.

[Tenth Census of the United States] . 1880.
Subjects
Click on terms below to find any related finding aids on this site.
Subjects:

Formats:

Names:

Places:
Contents
Using These Materials
---
RESTRICTIONS:

The collection is open for research.

USE & PERMISSIONS:

Copyright status is unknown
PREFERRED CITATION:

Arabella Chapman carte-de-visite albums, William L. Clements Library, The University of Michigan