Back to top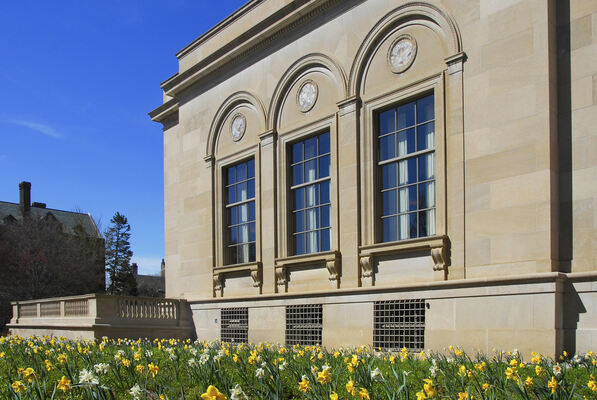 Address

:

909 South University Avenue

Ann Arbor, MI 48109, USA
Jerome, Arizona Mining Photographs, ca. 1903-1917
Using These Materials
---
Restrictions:

The collection is open for research.
Summary
Creator:

Abstract:

The Jerome, Arizona mining photographs consist of 56 photographs (including 33 real photograph postcards) related to mining operations, anti-labor vigilantism, and Arizona scenery.

Extent:

56 photographs in 3 boxes

Language:

English

Authors:

Collection processed by Louie Miller, January 2020 and finding aid created by Jakob Dopp, March 2022
Background
Scope and Content:

The Jerome, Arizona mining photographs consist of 56 photographs (including 33 real photograph postcards) related to mining operations, anti-labor vigilantism, and Arizona scenery.

Most of these images appear to have been taken by an anonymous photographer who referred to himself as "Bob" and who may have been associated with a Philadelphia-based contracting firm, Charles A. Sims & Co., that was hired by the United Verde Mine. Many of the photographs have handwritten captions and bear evidence of having previously been mounted in a scrapbook; many captions have been rendered partially illegible after being affected during the removal process. The captions directly refer to details within the photographs, particularly related to mining operations.

A total of 33 real photo postcards are present, including 14 locally produced images by The Fotoplace and Areldson Studio. Several real photo postcards bear correspondence, and "Bob" appears to have sent some of these images to a woman named "Kitty."

Items of particular interest include at least two photographs depicting J. E. O'Rourke (the superintendent of the United Verde Mine); multiple views of Jerome, Arizona, including street and bird's-eye views; multiple views of mining facilities and encampments; three images of Native Americans (likely Yavapai); two views of the Montezuma Castle cliff dwellings; a view of stalactites taken from the inside of a cavern; and eight images documenting the expulsion of I.W.W. strikers in Jerome in July 1917 by local citizens who were organized into a vigilance committee. Also present are at least five images taken near present-day Tonto Basin, Arizona, north of the Theodore Roosevelt Dam, which may be associated with another project on which the Charles A. Sims & Co. firm was contracted. While the dam itself does not appear in any of these images, the photographer wrote that the area depicted was to be inundated. Since the dam was constructed by the U.S. Reclamation Service between 1903 and 1911, these images are likely older than those taken in Jerome.

For a complete list of the collection's contents, see the Detailed Box and Folder Listing section below.

Biographical / Historical:

Jerome, Arizona was a small mining town situated in the heart of the copper district 100 miles north of Phoenix. Named for Eugene Jerome, a New York attorney who staked the claim that founded the town, Jerome was dominated by the interests of eastern capital for decades prior to the First World War, and for many years after.

The American declaration of war in April, 1917, set in motion a dynamic that culminated in the forced deportation of labor activists from Jerome. The years of struggle between workers and management reached a crisis when the war-time demand for copper sent prices skyrocketing and the unions responded by demanding higher wages and formal recognition for the union. The most radical faction of the union movement allied under the banner of the Industrial Workers of the World (I.W.W.), known as the "Wobblies," who embraced an anarchist-socialist philosophy and an exceptionally confrontational stance. The copper companies organized a counter-offensive, with significant actions led by anti-labor crusader Walter P. Douglas (1870-1946). In middle-class America, the "Wobblies" were treated with suspicion at the outbreak of the First World War. The suspected foreign origins of their leadership and their overt socialism made them threatening to social and industrial order. In Arizona, they labored under the additional stigma of being easterners intervening in the affairs of the west. In spite of this, in May of 1917, I.W.W. activities produced labor strikes at mines across the state.

The I.W.W. activism in Arizona also antagonized competing unions, including the AFL's Mine Mill and Smelter Workers (MMSW) and the Liga Protectura Latina. On July 7th, local members of the MMSW voted to refuse to enlist in the I.W.W. strike. In Bisbee, Arizona, it is believed that Douglas tapped into this anti "Wobblie" sentiment and secretly instigated a successful vigilante action to deport I.W.W. activists from the town using railroad cattle cars, thus breaking the strike. This pattern reoccurred in Jerome where Douglas's brother, "Rawhide Jimmy," owned the Arizona United Verde Copper Company. Hundreds of miners, including many union members, banded together as "emergency volunteers" and in a secret meeting at the high school, planned to rid the town of "Wobblies." The United Verde Copper Company abetted the citizens' resistance by supplying two cattle cars to transport the "Wobblies" into the desert. Arming themselves with shotguns, rifles, cudgels, and miners' tools, the citizen-vigilantes tied white kerchiefs around their arms to identify themselves, and at 4 AM on July 10, they descended on every place in town suspected of harboring Wobblies, and arrested them. Each detainee was given a "trial" -- and some were acquitted -- but 75 men were loaded into the cattle cars and shipped off, with the majority released near Kingman, Ariz., with instructions never to return to Jerome. Walter P. Douglas was later indicted by the U.S. Federal Government, along with 224 others, for conspiracy and kidnapping, but the charges were ultimately dropped.

Acquisition Information:

Purchased from Kane Antiquarian, December 1994. F-209 .

Rules or Conventions:

Finding aid prepared using Describing Archives: A Content Standard (DACS)
Related
Additional Descriptive Data:

Bibliography

Byrkit, James. Forging the copper collar : Arizona's labor management war of 1901-1921. Tucson: Univ. of Arizona Press, 1982.

Goff, John S. Arizona Biographical Dictionary. Cave Creek, AZ: Black Mountain Press, 1983.
Subjects
Click on terms below to find any related finding aids on this site.
Subjects:

Formats:

Names:

Places:
Contents
Using These Materials
---
RESTRICTIONS:

The collection is open for research.

USE & PERMISSIONS:

Copyright status is unknown.
PREFERRED CITATION:

Jerome, Arizona mining photographs, William L. Clements Library, The University of Michigan.