Back to top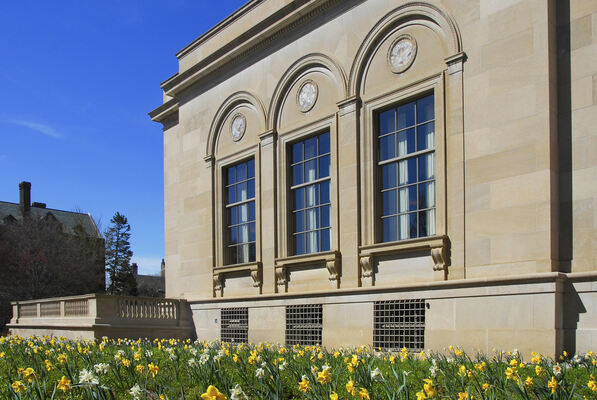 Address

:

909 South University Avenue

Ann Arbor, MI 48109, USA
Mugshots Collection, ca. 1892-1920
Using These Materials
---
Restrictions:

The collection is open for research.
Summary
Creator:

Abstract:

The Mugshots collection consists of approximately 100 photographic portraits produced between 1892 and 1920, the vast majority of which are mugshots.

Extent:

approximately 100 photographs

Language:

English

Authors:

Collection processed and finding aid created by Jakob Dopp, March 2022
Background
Scope and Content:

The Mugshots collection consists of approximately 100 photographic portraits produced between 1892 and 1920, the vast majority of which are mugshots. The collection includes real photographic postcards, mounted and unmounted paper prints, and one severely tarnished tintype. Also present are two fingerprint identification cards with handwritten lists containing names of numerous individuals represented in the collection. A small number of photographs appear to be standard studio portraits. Photographs range in size from 6 x 10.5 cm to 11 x 17 cm.

Many of the mugshots have printed and/or handwritten information on their versos, including names, known aliases, nationalities, birth dates/locations, occupations, arrest dates, names of arresting police officers, criminal charges, sentences, prison locations, remarks on physical appearances, and Bertillon measurements. Most of these images were produced in various places in Pennsylvania, New York, New Jersey, and Maryland, with Philadelphia being the most represented location. The mugshots are mainly of white male subjects, though there are also four mugshots of women present. Five African American individuals (four men, one women) are also pictured. A substantial number of mugshots are of individuals from immigrant backgrounds, including Italians, Irish, Austrians, Germans, Poles, Greeks, Jews, etc. Approximately 90 individuals are personally identified in total. Recorded criminal charges include shoplifting, pickpocketing, larceny, burglary, forgery, embezzlement, false pretense, flimflamming, auto theft, horse theft, conspiracy, attempted murder, and murder. Specific police departments and correctional facilities represented include the Pennsylvania Department of State Police, Harrisburg Department of Police, Philadelphia Bureau of Police, Hartford Police Department, Newark Department of Police, Auburn Prison, Sing Sing Prison, City of New York Police Department, City of Boston Police Department, Camden Bureau of Police, Baltimore Police Department, Bureau of Criminal Investigation for the New Jersey Reformatory in Rahway (now East Jersey State Prison), U.S. Penitentiary in Leavenworth, City of Paterson Police Department, Philadelphia's Eastern State Penitentiary, Montgomery County Prison (Norristown), Columbus Department of Police, City of Wilkes-Barre Bureau of Police, Trenton Department of Public Safety, New York House of Refuge, and the Reading Department of Police.

Items of particular interest include:

a 1921 mugshot of an Italian man named Peter Erico, who was executed by electric chair on September 25 1922 along with Antonio Puntario after the pair were found guilty of murdering Detective Samuel Lucchino
a 1909 mugshot of an eighteen year old Jewish man named Albert Steinberg, accused of pickpocketing
two different mugshots of Irishman John Shelvin (accused of pickpocketing) taken in 1897 and 1906 following arrests in Philadelphia and Baltimore
a 1920 mugshot of German houseworker Minnie Schissel, charged with theft
a 1909 mugshot of accused shoplifter Marie Clark
a 1915 mugshot of an African American man named King Brown, charged with illegal dynamite explosion, assault, and other crimes
a ca. 1903 mugshot of larceny suspect Edward Stevenson, a "fugitive from Phil. Pa."; handwritten inscriptions on verso include note to address information to Detective E. H. Parker
a ca. 1906 mugshot of German engineer and fireman Frank Schleiman with identifying details and a $50 reward notice for information on his whereabouts following his escape from Sing Sing Prison on December 9 1906 handwritten on the verso
a 1908 mugshot of "dishonest servant" Blanche Grisson
a 1919 mugshot of a Mexican man named Pedro Susman, charged with shoplifting
two copies of a portrait or mugshot of African American man James Timberlake with identifying details handwritten on verso
a 1908 mugshot of an Austrian butcher named Herman Haubt, convicted of 2nd degree murder
an undated mugshot of an African American woman named Pearl Williams, charged with being a dishonest servant
a 1906 mugshot of bartender Sam Davis (accused of pick pocketing) produced by detective Harry C. White of Harrisburg
a ca. 1918 mugshot of Oliver Denton Bender taken in Columbus, Ohio, including an attached note that lists twelve of Bender's known aliases
a 1900 mugshot of Irishman John Mackey, charged with till tapping; two 1918 mugshots of Italian barbers Nicholas Shieno and Frank Rinaldo, both of whom were charged with flimflamming after being arrested in Scranton, Pennsylvania
a 1918 mugshot of Jewish printer David Schleimer taken at the New York House of Refuge on Randall's Island
a 1917 mugshot of Michael J. Sullivan, charged with murder

Acquisition Information:

Purchased from Peter Luke, March 2020. F-1345 .

Rules or Conventions:

Finding aid prepared using Describing Archives: A Content Standard (DACS)
Contents
Using These Materials
---
RESTRICTIONS:

The collection is open for research.

USE & PERMISSIONS:

Copyright status is unknown.
PREFERRED CITATION:

Mugshots collection, William L. Clements Library, The University of Michigan.