Back to top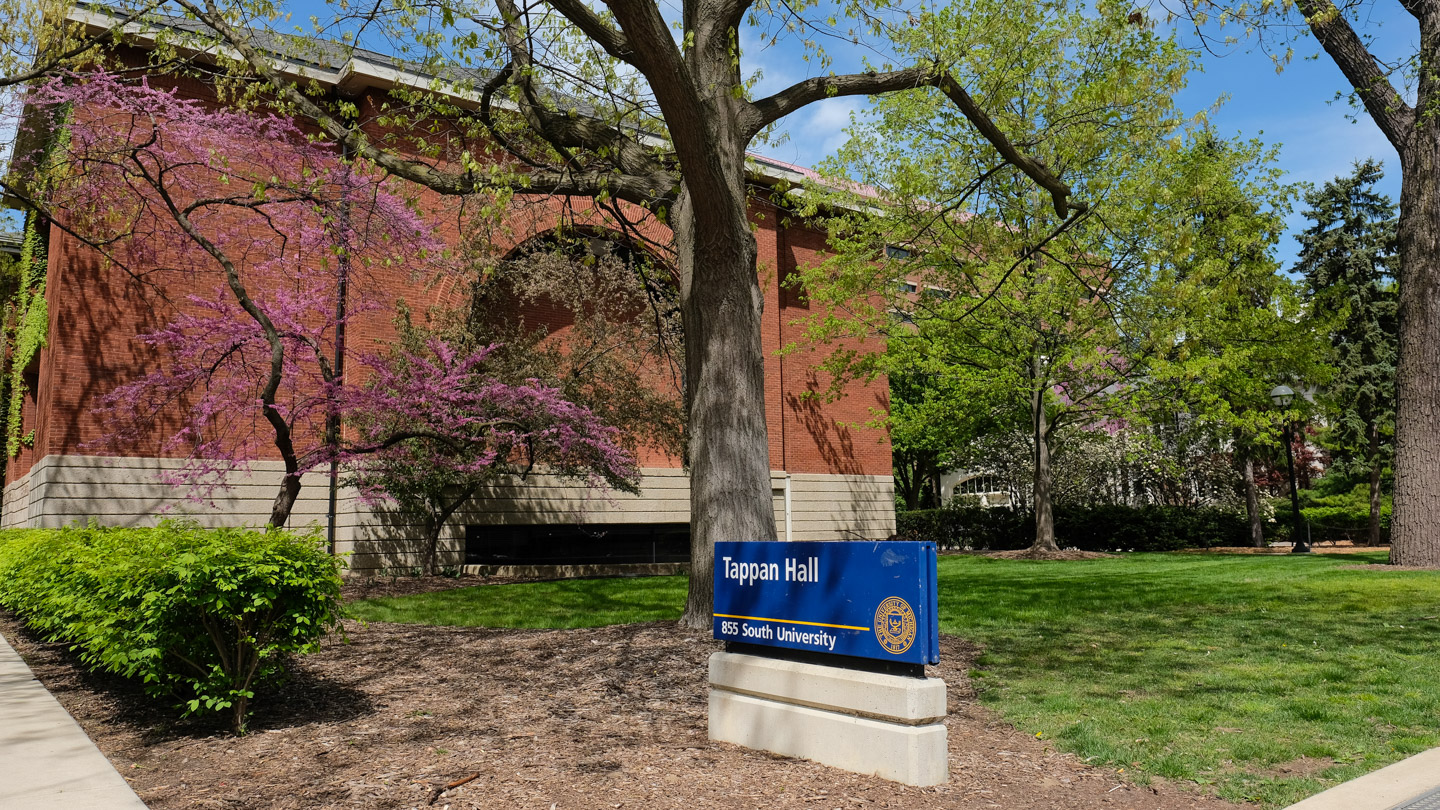 Address

:

45 Tappan Hall

2855 South University Avenue

Ann Arbor, MI 48109, USA
Bourne and Shepherd Indian Mounted Prints Collection, 1860-1869
Using These Materials
---
Restrictions:

This collection is open for research by appointment only. Collection materials may not be reproduced without the permission of the Head of the Visual Resources Collections and according to...
Summary
Creator:

Abstract:

The archive contains 81 black & white albumen silver prints depicting colonial Indian architectural monuments (mosques, tombs, and palaces). Most of the photos include the photographer's name, print number, and image description at the print's bottom right corner. However, approximately 37 of the photos are unattributed. All but one print are mounted on board and include hand written identifications describing the image in English.

Extent:

81 items

Language:

English.

Authors:

Collection processed and finding aid created by Erin Platte and VRC staff, February 2014
Background
Scope and Content:

The Bourne and Shepherd Indian Mounted Prints collection contains 81 mounted albumen photographs taken by the members of the Bourne and Shepherd partnership during the latter half of the 19th century in India. The photographs depict architectural monuments throughout India, including mosques, tombs, and palaces.

Biographical / Historical:

After the invention of photography in 1839, it was the British colonials who brought the medium to the Indian subcontinent. It is likely that chemist Dr. William Brooke O'Shaughnessy inaugurated the first wave of photography in India. In the 1840s, he improvised on the Daguerreotype process to make the first "light pictures" or "photogenic drawings" in the land. By the early 1850's, English amateurs in India turned professional and set up a commercial photo industry intent on documenting South Asian architecture, landscapes, and portraits. This second wave of Indian photography was dominated by John Murray, Samuel Bourne, and Charles Shepherd who collaborated with each other intermittently. These photographers produced the sub-genre called "expeditionary photography," inspired by the notion of the picturesque that characterized 19th century Romantic landscape painting. These ethereal images were produced using cumbersome devices. Teams of porters or mobile photo buggies carried heavy cameras, glass plates, temperature sensitive chemicals, and portable dark rooms. Achieving picturesque vistas and panoramic views proved physically difficult for the photographers and assisting crews. From the 1850's onward, photographers employed the albumen silver print and wet-collodion process--an unforgiving procedure employed when photographing both Himalayan peaks and equatorial places. These images were taken to document India's past, promote colonial activity, and commercialize Orientalist ideas for British Victorian consumption through postcards, tourist guide books, and stereoviews.

Samuel Bourne (b. Staffordshire, Oct. 30, 1834- d. Nottingham, April 14, 1912)

Englishman Samuel Bourne was born in Staffordshire on October 30, 1834. He began his career as a bank clerk in Nottingham but later changed to become a commercial photographer in the 1850's. In January 1863, he left England for India, where he settled at Simla, a colonial hill station at the foot of the Himalayas. The same year, he established the photo corporation of Howard, Bourne and Shepherd. However, in 1865, Bourne's partner Howard left the firm, leaving it simply Bourne and Shepherd. Between 1863 and 1866, Bourne made three expeditions to Kashmir and the Himalayas. The expeditions are described in Bourne's correspondence, which was published in the 19th century periodical, "The British Journal of Photography." While Bourne's photography is noted for its technical excellence, and artistic vision, he is regarded especially for his commercial energy. In 1870, Bourne returned to Nottingham to co-found a cotton doubling business with his brother-in-law. At this time in his life, Bourne dedicated himself increasingly to painting watercolors and took fewer photographs. Samuel Bourne died in Nottingham, United Kingdom, on April 14, 1912.

Charles Shepherd (fl. 1858-1878)

In 1858, photographer Charles Shepherd began his commercial enterprise in India. He first partnered with English photographer Robert Tyler, but then switched to work with Arthur Robertson in Agra and Simla between 1862 and 1863. During this time Shepherd and Robertson produced a series of topographical and ethnographic studies of northern India. In 1863, Shepherd settled in Simla and partnered with Samuel Bourne. The Bourne and Shepherd partnership opened two studios in Calcutta (1867) and Bombay (1870), the earlier of which still exists today. From 1864-1871, Bourne and Shepherd produced approximately 2,500 photos of historic Indian monuments, picturesque landscapes, and studio portraits of Indian elites and foreign expats. These prints were advertised in catalogues and sold to colonial officials, Indian patrons, and the British clients in India and Europe. Bourne returned to England in 1870 and Shepherd followed in 1878. After their departure, English photographer Colin Murray (1840-1884) managed the Bourne and Shepherd studio until his death in 1884. The studio changed ownership throughout the twentieth century, but continues to operate in Calcutta as Bourne and Shepherd, making it among the longest surviving photo studios in the world.

Acquisition Information:

1930's purchases.

Arrangement:

The collection is arranged in numeric order by catalog number.
Related
Additional Descriptive Data:

Bibliography

Dehejia, Vidya, and Charles Allen.India Through the Lens: Photography 1840-1911 . Washington, D.C.: Freer Gallery of Art and Arthur M. Sackler Gallery, Smithsonian Institution in association with Mapin Pub., Ahmedabad and Prestel, Munich, New York, 2000.

Falconer, John.India: Pioneering Photographers, 1850-1900 . London: British Library and Howard and Jane Ricketts Collection, 2001.

Gordon, Sophie, and Samuel Bourne.The Imperial Gaze: The Photographs of Samuel Bourne . New York: Sepia International, 2000.

Jacobson, Ken.Odalisques & Arabesques: Orientalist Photography 1839-1925 . London: Quaritch, 2007.

Ollman, Arthur, and Samuel Bourne.Samuel Bourne: Images of India . Untitled, 33. Carmel, Calif: Friends of Photography, 1983.

Pelizzari, Maria Antonella.Traces of India: Photography, Architecture, and the Politics of Representation, 1850-1900 . Montreal: Canadian Centre for Architecture, 2003.

Sampson, Gary David.Samuel Bourne and 19th Century British Landscape Photography in India . Thesis (Ph. D.)--University of California, Santa Barbara 1991, 1993.

Williams, Susan I.Samuel Bourne: In Search of the Picturesque . Williamstown: Sterling and Francine Clark Art Institute, 1981.
Contents
Using These Materials
---
RESTRICTIONS:

This collection is open for research by appointment only. Collection materials may not be reproduced without the permission of the Head of the Visual Resources Collections and according to department and collection policies.

USE & PERMISSIONS:

Public Domain
PREFERRED CITATION:

Bourne and Shepherd Indian Mounted Prints collection, Visual Resources Collections, Department of the History of Art, College of Literature, Science and the Arts, The University of Michigan