Back to top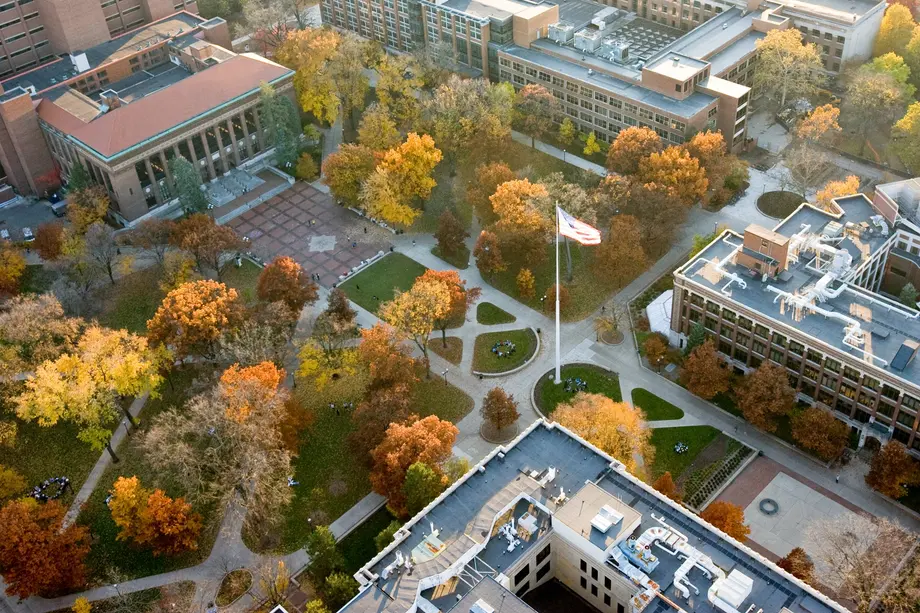 Address

:

913 South University Avenue

Ann Arbor, MI 48109, USA
Evangeline Marie Lehman papers., 1916-1974
Using These Materials
---
Restrictions:

Contact lawyers of Lehman's estate for permission.
Summary
Creator:

Abstract:

This collection contains printed music, music manuscripts, sketchbooks, and writings by Evangeline Lehman, as well as correspondence (business and private), photographs, and medals.

Extent:

1.5 linear feet

Language:

English.

Authors:

Finding aid prepared by Judy Tsou
Background
Scope and Content:

This collection contains printed music, music manuscripts, sketchbooks, and writings by Evangeline Lehman, as well as correspondence (business and private), photographs, and medals.

The collection was first obtained by Albert Green, lawyer and friend of Lehman and Dumesnil, after their death. After Albert Green's death, his widow donated all the items to the School of Music in 1980. Most of the books and scores (by people other than Lehman or Dumesnil) and recordings were given away by the School of Music. Some of the materials, including Maurice Dumesnil's papers, were transferred to the Bentley Historical Library, and some of Lehman's papers were given to the Music Library. In 1984 Mrs. Green donated more items to the Music Library. Because part of the collection was already at the Bentley Library, the Music Library transferred most of the correspondence and other nonmusic materials to the Bentley Library but kept all the printed music, music manuscripts, some important correspondence and artifacts.

In the course of the collection's numerous transfers, the original order has been lost. Therefore, the materials are arranged in logical sequence rather than "original order." Details are provided in the series arrangement section, below.

Two items have received special treatment: A scrapbook has been dismantled to preserve its contents; a photocopy of the original has been made to provide a record of the original order. A valuable holograph of Debussy's piano trio is kept separate from the rest of the collection; contact the Music Librarian for access.

Biographical / Historical:

Evangeline Marie Lehman (born Eva Marie Lehman), American composer and singer, was born in Northville, Michigan, May 16, 1896, and died in Highland Park, Michigan, February 28, 1975. Her father was Albert J. Lehman, a Michigan native of German descent, and her mother was Dorothea Elizabeth Willison, originally from Denmark.

Lehman began piano lessons at the age of seven and showed great musical potential. She studied at the Oberlin Conservatory under Arthur Heacox and graduated with high honors.

After enjoying success as a teacher in the Detroit and Port Huron areas, Lehman went to the American Conservatory at Fontainbleau and subsequently remained in France for eight years. Her teachers in France were Isidore Philipp, Charles Marie Widor, Marcel Dupré, Maurice Dumesnil, and Camille Decreus. In 1933 her oratorio Sainte Thérèse de l'Enfant Jésus won a silver medal from the Ministre des Affaires Etrangeres in France. She had many other honors bestowed on her; among them were the Cross of Chevalier of the Legion of Honor in 1962, the Palms of an Officer of the French Academy, and the Ordre Latin from the French government. Among the honors she won in the United States were the Honorary Degree of Doctor of Music from the Detroit Institute of Musical Arts, a citation from the City of Port Huron, and other honors from Sigma Alpha Iota. Many of her works such as her oratorio Sainte Thérèse, cantata Christmas, song cycles Bois de Boulogne, Songs in Grey Minor, and A Day's Poem, and her piano work Southland Frolic were widely performed in Paris, Rouen, Caen (France), Uruguay, New York, San Francisco, and the Detroit area. She appeared as a solo performer (sometimes in her own works) with major orchestras such as the Chicago Symphony, the Detroit Orchestra, the Cleveland Symphony, and leading orchestras in Europe.

Apart from being a composer and singer, Lehman was a dedicated teacher. She had a studio of private students in Highland Park, Michigan, and gave numerous workshops at various institutions. She wrote articles for the Etude magazine on the technique and art of singing as well as writing of art songs.

In 1931 Lehman married pianist Maurice Dumesnil (1886 1974), who was also her teacher in France. Because of Lehman's career, their marriage was kept secret until 1942, when they moved back to the United States and Dumesnil wished to become an American citizen. He was told that his naturalization would be simplified if he were married in the United States. So Lehman and Dumesnil were married a second time, in Kansas City, and Dumesnil's application for United States citizenship was approved. Dumesnil was an ardent publicist of Lehman's music. He premiered many of the piano works and conducted the first performance of the oratorio Sainte Thérèse. Dumesnil also translated many of her song texts into French.

Lehman and Dumesnil had many noted musician friends; among them were Maurice Ravel, Claude Debussy, Jules Massenet, Marcel Dupré, Camille Saint¬-Saëns, and Isidore Philipp. After returning to the United States, they maintained contact with these musicians through correspondence and summer sojourns in France. After Debussy's death, Lehman maintained her contact with Emma-¬Claude Debussy.

Lehman's main publishers were Theodore Presser and G. Schirmer. Other publishers included Alphonse Leduc, Schott, and FIûte de Pan.

Acquisition Information:

Donated by Mrs. Albert Green in two installments—June 1980 and September 1984.

Processing information:

Processed by Judy Tsou

Completed in 1987

Arrangement:

The collection is divided into four series as follows:

Series I. Printed Music. Box 1. Music by Evangeline Lehman, alphabetical by title/
Series II. Manuscripts. Boxes 2, 4 A. Works by Lehman, alphabetical by title. B. Sketchbooks works by Lehman and works by others arranged or copied by Lehman. C. Works by others arranged by Lehman, alphabetical by original composer. D. Miscellaneous compositions, alphabetical by title.
Series III. Miscellaneous Materials. Box 5. Newspaper clippings, obituaries, notes from interviews by the archivist of friends and lawyers of Lehman, programs, correspondence, writings by Lehman, copyright notices, photographs, and a scrapbook (mostly photographs, some letters, and programs), arranged by subject.
Series IV. Artifacts. Boxes 6 7. Medals, some of which may have been awarded to Dumesnil rather than Lehman, a walking cane owned by Debussy, and a leather briefcase.
Subjects
Click on terms below to find any related finding aids on this site.
Subjects:

Lehman, Evangeline Marie, 1896-1975
Debussy, Claude, 1862-1918
Dumesnil, Maurice,1886-1974
Dupré, Marcel, 1886-1971
Philipp, Isidore, 1863-1958
Ravel, Maurice, 1875-1937
Widor, Charles-Marie, 1844-1937
Women composers

Names:
Contents
Collection Inventory
Using These Materials
---
RESTRICTIONS:

Contact lawyers of Lehman's estate for permission.

USE & PERMISSIONS:

The collection is open without restriction.