Back to top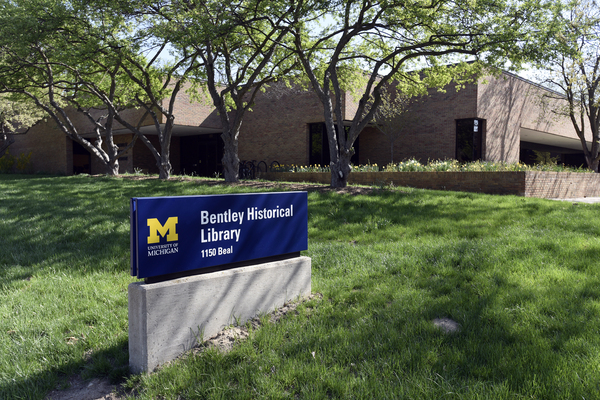 Address

:

1150 Beal Avenue

Ann Arbor, MI 48109-2113, USA
Yale Kamisar papers, 1955-2010 (majority within 1965-2004)
Using These Materials
---
Restrictions:

The collection is open to research without restriction.
Summary
Creator:

Abstract:

Yale Kamisar, the Clarence Darrow Distinguished University Professor, was a professor in the University of Michigan Law School from 1965 to 2004. An expert in criminal law, particularly the exclusionary rule of the Fourth Amendment and the Miranda right based on the Fifth Amendment, Kamisar was a proponent of defendant rights, and wrote extensively on the subject. In the 1960s, his arguments were influential as Chief Justice Earl Warren's Supreme Court ruled on several key defendants' rights issues, such as search and seizure (Mapp v. Ohio), guaranteed legal counsel to the poor (Gideon v. Wainwright), the right to counsel while in custody (Escobedo v. Illinois), and the right to remain silent (Miranda v. Arizona). Kamisar also wrote and lectured extensively on assisted suicide, euthanasia, and mercy killing. His collection consists of research topical files; speech, debate, lecture, and presentation files; teaching files; and writings.

Extent:

28 linear feet

Language:

English

Call Number:

0596 Aa 2

Authors:

Finding aid created by Marilyn M. McNitt, August 2005 Hannah Jenkins, June 2013
Background
Scope and Content:

The Yale Kamisar papers include biographical information, topical files, correspondence with law school colleagues, Supreme Court justices, judges, lawyers, and students. They also include teaching files and articles on constitutional and criminal law, particularly the exclusionary rule and the Miranda rule, as well as material on Kamisar's work on assisted suicide, euthanasia, and mercy-killing and other topics. The papers are divided into four series: Research Topical Files; Speech, Debate, Lecture, and Presentation Files; Teaching Files; and Writings.

Biographical / Historical:

Born August 29, 1929, in East Bronx, Yale Kamisar was the child of immigrant Jewish parents, Samuel and Mollie (Levine) Kamisar. Showing early promise in art, he attended the prestigious High School of Music and Art in New York City. Kamisar won an academic scholarship to New York University, graduating in 1950. He then attended Columbia Law School. Then the Korean War intervened. He enlisted in the army. Distinguishing himself as the commander of a platoon in the assault on T-Bone Hill, Kamisar earned a Purple Heart. He returned to law school in 1952, graduating with a L.L.B. in 1954.

In 1955, Kamisar began his law career as an associate in the prestigious firm of Covington and Burling in Washington, D.C. There, he practiced anti-trust law. In 1956, in one of the few times he was in the courtroom, he represented (pro bono) a convicted drug user, who was appealing his conviction. Kamisar was appalled, when federal prosecutors attempted to use statements (which they believed to be incriminating) from the man's barely literate, hand-written petition, against his client. His impassioned statements in the courtroom won the client his appeal. This and other experiences however, convinced Kamisar that he was better-suited for the classroom.

He began his teaching career, in 1957, as an associate professor at the University of Minnesota Law School. In 1959 he was promoted to full professor. He left Minnesota in 1964 to be a visiting professor at Harvard University Law School. In 1965 Kamisar came to Ann Arbor as a professor in the University of Michigan Law School. In 1979 he was named the Henry K. Ransom Professor, a title that he retained until 1992. That year Kamisar was named the Clarence Darrow Distinguished University Professor. While at Michigan, he taught courses in Constitutional Law, Criminal Justice, Criminal Law, and Evidence.

Several decisions handed down by Justice Earl Warren's Supreme Court rendered criminal law a hot topic and with it, Yale Kamisar. These decisions included Mapp v. Ohio (1961), which prevented prosecutors from using evidence gathered in violation of the Fourth Amendment protection against unreasonable search and seizure; Gideon v. Wainwright (1963), guaranteeing that states must provide legal counsel (at least in felony cases) to defendants who could not afford to hire their own; Escobedo v. Illinois (1964), which established the defendant's right to legal counsel while in custody; and Miranda v. Arizona (1966), requiring police to inform a defendant of his right, according to the Fifth Amendment, to remain silent. All these cases had been championed by Kamisar in his earlier writings. In 1965, he wrote an article entitled "Equal Justice in the Gatehouses and Mansions of American Criminal Procedure." Often quoted by Time and other popular publications, it was critical of the free hand that was wielded by police interrogators, asking why the constitution required so much in courtrooms (mansions), but meant so little in police stations (gatehouses). The justices cited this article, and other Kamisar work, in their opinions on the Gideon and Miranda decisions. Kamisar also worked closely with the defending attorneys in the Gideon, Escobedo, and Miranda cases.

These cases were celebrated by civil libertarians but condemned by conservatives. Kamisar became a leader in the defense of the Warren court's rulings. While Miranda and the exclusionary rule have been somewhat weakened by rulings of the Burger and Rehnquist Courts, Kamisar stands as an obstacle to their total reversal.

Kamisar authored several prominent casebooks including Constitutional Law: Cases, Comments, and Questions with William B. Lockhart and Jesse H. Choper and Modern Criminal Procedure: Cases and Commentaries with Wayne R. LaFave and Jerold H. Israel. In 1958, Kamisar wrote an article entitled "Some Non-Religious Views Against Proposed 'Mercy-Killing' Legislation." This research interest was resumed in the mid-1970s, after the controversies surrounding Karen Ann Quinlan, Elizabeth Bouvia, and Sunny Von Bulow.

Kamisar presented many lectures at leading law schools, including the Mitchell Lecture at the State University of New York in Buffalo in 1977 and the Marks Memorial Lecture at the University of Arizona Law School in 1990. In 1978 Kamisar received an L.L.D honorary degrees from John Jay College of Criminal Justice, City University of New York, and an honorary degree from the University of Puget Sound in 1979. He was named Lee Distinguished Professor at the College of William and Mary for the 1987-1988 academic year. In 1990, he was cited by the National Law Journal as one of the hundred most influential lawyers in the country.

In 2002, Kamisar began to plan for his retirement from the University of Michigan and accepted a position, as professor of law, at the University of San Diego Law School. He officially retired from the University of Michigan at the end of the fall term in 2003.

Kamisar married Esther Englander on September 7, 1953. They had three sons, David, Gordon, and Jonathan. They divorced in 1973. Kamisar married Christine Keller in 1974. She died on June 12, 1997. Kamisar married Joan Russell, in February 1999.

Acquisition Information:

The papers were donated to the library by Yale Kamisar (Donor no. 9579 ) beginning in March 2005. An addition was made in 2012.
Related
Additional Descriptive Data:

Related Material

Other Law School and related collections include:

University of Michigan. Law School. Records
University of Michigan Law School. Publications
University of Michigan. Law School. Oral History Interviews.
Michigan Law Review

In addition, there are numerous personal collections of Law School faculty housed at the Bentley Historical Library.
Contents
Using These Materials
---
RESTRICTIONS:

The collection is open to research without restriction.

USE & PERMISSIONS:

Copyright remains with Yale Kamisar. Patrons are responsible for determining the appropriate use or reuse of materials.
PREFERRED CITATION:

[item], folder, box, Yale Kamisar Papers, Bentley Historical Library, University of Michigan