Back to top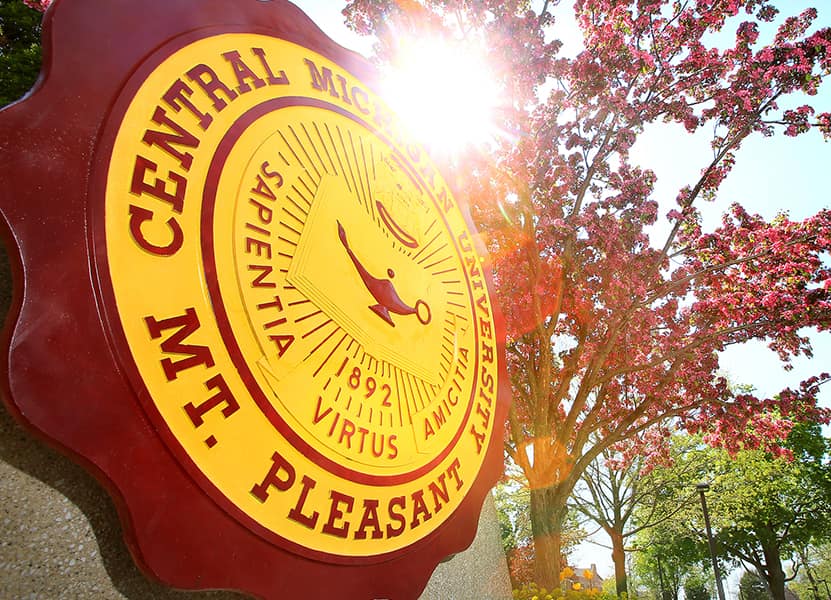 Address

:

250 East Preston Street

Mount Pleasant, MI 48859, USA
Edith Ellison Williams Family Papers, 1859, 2018
Using These Materials
---
Restrictions:

Edith Ellison Williams Family Papers are open for research.
Summary
Creator:

Abstract:

The collection includes Edith Ellison Williams family papers, mostly of the World War II letters of her father, Max Ellison, to his wife (Edith's mother), Florence. Also included are Civil War letters of Chauncey J. Bunyea, his friends and relatives who mostly served in Michigan units, and family history materials.

Extent:

1.75 cubic foot (in 4 boxes)

Language:

English

Authors:

Collection processed and finding aid created by B. Davis, Marian Matyn
Background
Scope and Content:

The collection consists of family information of Edith Williams, 1859, 2018, 1.75 Cubic Feet (in 4 boxes). The collection is organized into three series: Civil War, World War II, and Family Materials, and within each series by size and format, chronologically, and then alphabetically. General family history information includes: a family tree, affidavits, ledgers, letters, biographical information, ancestry information, naturalization records, and death certificates.

Civil War correspondence includes accounts from Chauncy Bunyea, Daniel Chapin, Edward Trembley, and some Union soldiers who were friends or neighbors (see Miscellaneous Correspondence folders). This series includes letters and war accounts spanning the entirety of the Civil War. There are accounts of Gettysburg, the Second Battle of Bull Run, the Siege of Petersburg-Richmond, fighting in eastern Tennessee, and letters talking about home life in Michigan. Topics mentioned include enlistment, witnesses of a court-martial and execution, life as a Union soldier, troop movements, generals McClellan, Butterfield, and Pope, and the occupation of forts and camps.

World War II correspondence includes accounts from Max M. Ellison, a soldier in the 1st Cavalry Division of the Michigan Seventh Cavalry, about his experience fighting in the Pacific Theatre of war. This portion of the collection includes letters to Ellison's wife (Florence), daughter (Edith), and Nortons (in-laws). The main themes of the letters are about the life of a soldier, fighting on the front line, and the liberation of the Philippines, Admiralty Islands, and New Guinea. The letters also contain experiences about interacting with the local population, cutting hair for soldiers, the cigar trade between soldiers, entertainment, local wildlife, and the local food. Furthermore, Ellison writes about President Franklin Roosevelt, dead Japanese soldiers, and prizes of war. The tone of his letters are more serious after October 20, 1944, following the invasion of the Philippines. He sees combat until March 6, 1945, after he is wounded and placed in the hospital. Additionally, Ellison writes extensively about his Michigan hometown of Bellaire, training horses, and building a future home and life. Some of the letters include church service pamphlets, hospital pamphlets, newspaper clippings, and drawings.

Processing Note: During processing .25 cubic feet of peripheral materials and envelopes were removed from the collection and returned to the donor as per the donor agreement. Acidic materials were photocopied and the originals were withdrawn from the collection.

Biographical / Historical:

Biographies:

Bunyea: Chauncey J. Bunyea was born in August 8, 1840, in Pontiac, Michigan. Information about his parents and siblings is unknown. In 1850, Bunyea moved to Wayne County, Michigan, where he resided until enlisting at the age of 23 in 1862 to fight for the Union in Company K of the Michigan Sixteenth Infantry.

Bunyea remained in the military until he was wounded in action on May 8, 1863. The wound was not serious, and Bunyea re-enlisted in 1864 in Virginia, where he fought with his cousin, George Bunyea, in the Sixteenth Infantry. During his second period of service, Bunyea was promoted to Corporal. Bunyea was honorably discharged in 1865 and moved back to Wayne County, Michigan, with his wife, Mary E. Showers.

Bunyea remained married to Mary until her death in 1916. Two years later, Bunyea married Josephine H. Bunyea, and they divorced a year later. Bunyea died in 1923 at the age of 84, with no known descendants. He was buried in Plymouth, Michigan.

Chapin: Daniel J. Chapin was born to Noah and Lydia Chapin in Erin, New York, on September 12, 1842. Daniel grew up in New York with his sister, Elizabeth Chapin, and moved to Grand Rapids, Michigan, where he enlisted in 1861 to fight with the Union for three years in the Michigan Second Cavalry, Company K.

After Chapin served three years in the Union cavalry, he re-enlisted in 1864. During his second period of service, Chapin was promoted to Corporal, and then promoted to Sargeant after several engagements with the Confederate Army. Chapin was honorably discharged in 1865 and moved to Antrim County, Michigan, with his wife Mary E. Osborne.

In 1872, Mary and Daniel had their first son, Robert F. Chapin. Robert died in 1885, at only thirteen-years-old. Daniel Chapin died on January 2, 1888, age 45 years old. He was survived by his sister, Elizabeth, who married into the Ellison family.

Trembley:

Edward Napoleon Trembley was born in 1831 in Marseilles, France. He immigrated to the United States at the beginning of the American Civil War to fight with the Union. In 1861 Trembley enlisted to serve for three years with Company C of the First Regiment of the Illinois Artillery. Trembley was wounded in 1863 and was honorably discharged from the army on April 22, 1863 by a surgeon's certificate of disability.

In 1864, Trembley was naturalized as a citizen of the United States of America. Trembley married Elizabeth Chapin in 1871, and they moved to Elk Rapids, Michigan, where they had two children, Chester E. and Giles Trembley. Trembley worked at the lumber company Dexter and Noble Lumber and Dealers of General Merchandise. He worked with company for several years until his health started to fail in 1876. Due to his health issues, Trembley requested to be transferred to a government hospital for soldiers where he could be cared for and receive medical advice.

After Trembley was transferred to the soldier's hospital in Washington, D.C., his health seriously failed. On his doctor's recommendations, Trembley traveled back to Elk Rapids, where he died at his father-in-law's home in August of 1877.

Ellison: Maxwell Martin Ellison was born to Roy and Margaret (Fuller) Ellison in Antrim, Michigan, on March 21, 1914. Max was their third child, the middle child of three boys and two girls. Ellison was raised in Bellaire, Michigan, where he attended school and worked on a farm until the 1930s. During the Great Depression, Ellison moved to Kentucky where he worked on a horse farm and developed a love for racing horses. Ellison worked with horses until he enlisted in the United States Army in World War II.

Ellison met his wife, Florence Norton, and married her before being sent to San Francisco for boot camp. During his time in the Army, Ellison served in the Michigan Seventh Cavalry, which fought in New Guinea, the Admiralty Islands, and played a crucial role in the liberation of the Philippines. Edith, Ellison's first daughter, was born while he was fighting in New Guinea in 1944. In his spare time, he cut hair and sold cigars to soldiers in order to help pay off his debts. Ellison spent a majority of his time in the military fighting on the front lines, where he saw his fair share of combat. Throughout his experience on the front line, Ellison received injuries from shrapnel in his arm, shoulder, and scalp on three separate occasions. Ellison was a highly decorated soldier, receiving three Purple Hearts for his injuries, two Bronze Oak Leaf Clusters, an Asiatic-Pacific Campaign Medal, the Combat Infantry Badge, and two Silver Service Stars for acts of valor.

In 1945, Ellison was honorably discharged and moved to Northville, Michigan, where he continued to raise his family. Ellison worked as a pig farmer and garbage collector before moving to Bellaire, where he pursued a career as a poet. He spent more than thirty years traveling to schools and universities to recite poetry for students. Ellison published several short stories and books on poetry until his death. Max Ellison died on May 2, 1985 in Antrim, Michigan, at the age of 71. The Clarke Historical Library has several of his 6publications.

(All of this biographical information is from the collection. No additional biographical information is available in this collection on Edith Williams or Margaret Fuller.)

Acquisition Information:

Acc# 76313

Arrangement:

Arrangement is chronological, then alphabetical.
Contents
Using These Materials
---
RESTRICTIONS:

Edith Ellison Williams Family Papers are open for research.

USE & PERMISSIONS:

Copyright is unknown.
PREFERRED CITATION:

Edith Ellison Williams Family Papers, Folder # , Box #, Clarke Historical Library, Central Michigan University