Back to top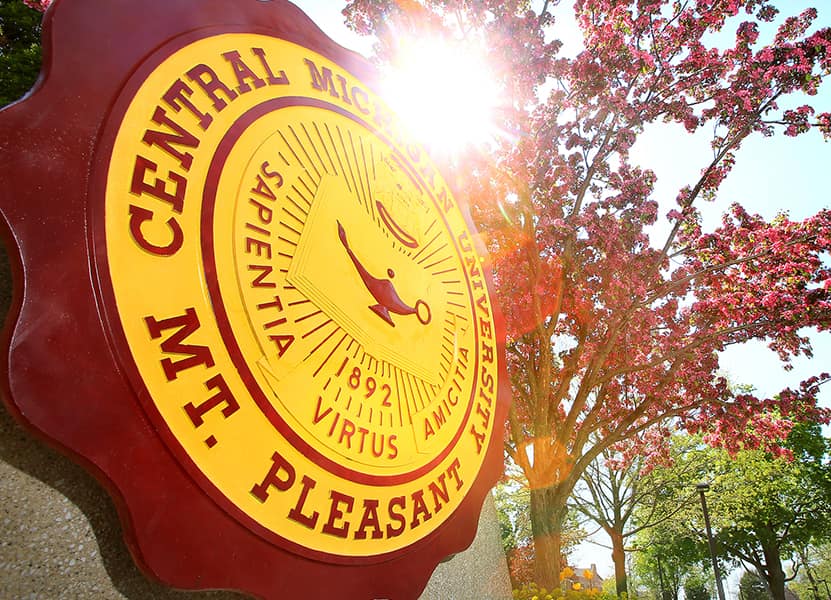 Address

:

250 East Preston Street

Mount Pleasant, MI 48859, USA
Wells Family Papers, 1823-1946
Using These Materials
---
Restrictions:

Wells Family Papers are open for research.
Summary
Creator:

Abstract:

Papers of the Wells family of New York (State) and Saginaw, Michigan, include business records, correspondence, diaries, genealogy notes, photographs, oversized materials, and Eclipse Motor Car Company vouchers.

Extent:

11 cubic feet (in 23 boxes, 4 Oversized folders, 2 Oversized v.)

Language:

English

Authors:

Collection processed and finding aid created by C. Roe, J. Trainor, M. Matyn
Background
Scope and Content:

The Wells Business Records, almost all legal-size (2 cubic feet in 5 boxes), is divided into Eclipse Motor Car Company Vouchers, 1906-1911 (3 boxes), and Traverse City Iron Works Estimates, 1931-1942, except for 1940. Eclipse Motor Car Company was an automobile company based in Saginaw and operated by the Smith family that was later purchased by General Motors Company. It ordered iron supplies from Traverse City. Also included is one folder of letter-size business correspondence requesting catalogs and information on machinery of the Brady Cooperage Machinery Company, which was located in Manistee and Traverse City, Michigan, 1911-1916. This was apparently a company that supplied machinery to make barrels. Apparently, Brady Cooperage Machinery Company made round wooden tire spokes for the Eclipse Motor Car Company.

The Wells Family Correspondence, 1823-1947 (Scattered), and undated (5 cubic feet in 10 boxes), is composed almost entirely of letter-size correspondence between Wells family members and their extended relatives, Cochranes, Smiths, Wadhams, and Wells, and their friends and some business associates. Correspondence is filed alphabetically by surname, then first name of the writer of the letters, and chronologically within each folder. Additional miscellaneous items that do not fit elsewhere in the collection, such as locks of hair, report cards, etc. are also filed with correspondence. It is clear that for the most part the families through the generations cared about each other. Most of the letters concern family news of birth, deaths, marriages, news of illness and social events. Letters that may of particular interest to researchers include: A letter to Mrs. Wallis Craig Smith (nee Jean Wadhams Wells, daughter of C. W. Wells) from Mrs. Jefferson Davis, 1905, with an undated clipping of Jefferson Davis' signature; Civil War correspondence of C. W. Wells to his parents, siblings, and friends, 1861-1865, particularly a letter discussing a battle with Confederate General James Longstreet's troops, April 23, 1863; Correspondence from California discussing earthquakes, business, and gold mining, from Chester (Chet) Wells to his parents and siblings, 1853-1886; To Wells, Ermina, from William and Col. Luman Wadhams (cousin) and L. Wadhams (nephew), mostly in San Francisco, 1850-1882 (scattered). The Wadhams operated a general store in San Francisco; Correspondence from Wells, Jane A., to Benjamin and Charlie (sons) and Charlie's wife, Mollie, June 3 and 14, 1876 re: death of their daughter Mattie of Scarlet; a letter from Mollie Wells to Mr. Paxson regarding Women's Temperance, November 11, 1870; a letter from C. W. Wells to daughter, Jean W. Wells, October 10, 1893 while at the World's Fair in Chicago; and Correspondence from Cochrane, John to Jane Cochrane (mother), James C. (brother), and sister, 1848-1862 (This includes an 1849 letter from Vera Cruz, Mexico, 1850 from San Francisco, and an 1851 letter from Panama.)

Diaries, (.5 cubic foot in 1 box), include those of Mrs. E. J. (Mrs. W. V.) McLean, 1854, 1871 (2 v.) and 1867 (1 v.); her husband, W. V. McLean, W.V., 1855, 1863, 1865, 1869, 1875 (5 v.); possibly Mrs. Henry Prindle?, 1886 (1 v.), and G. W. Smith, 1883 (1 v.). There are also six unidentified diaries, 1862, 1865-1866, 1872, 1884, and 1891. The link between G. W. Smith and Mrs. Henry Prindle and the Wells is undetermined.

Genealogy Notes, 1894-1945 (Scattered), and undated, (1 cubic foot in 2 boxes), are grouped roughly by surname of family members. These notes were definitely generated and gathered by Jean Craig Smith and include a number of her correspondence regarding her ancestry and for admittance into the DAR.

Photographs, 1860s-1915, and undated (1 cubic foot in 2 boxes), consists of various sizes and types of photographic materials, including cabinet cards, albumen image in a case, cartes-de-visites, stereoscopic views, and a variety of other 19th and early 20th century family photographs. Many of the images are partially identified if not both identified and partially dated. Photographs are grouped by type, size, and family groups. Of particular interest to researchers will be the Civil War Cabinet Card Portraits, includes C.W. Wells and Maj. Gen. Joe Hooker (39 total) and Stereoscopic Views, two of the Civil War, and one of C.W. Wells' House.

Oversized Materials include Legal Documents, 1872-1901 (Scattered) mainly related to the Last Will and Testament of C.W. Wells, deeds, and guardianship legal documents (.5 cubic foot in 2 boxes), Oversized Photographs,1910-1916, and undated (.25 cubic foot in 1 box), and Oversized Miscellaneous including notes, obituaries, undated (.25 cubic foot in 1 box).

Oversized Folders include: blueprints, drawings, and proposals related to the Battle Creek Pump Station 8, 1941; Battle Creek Sewage Plant, 1938, the Midland Chemical Warfare Plant, 1942, and the Traverse City Pump/Lift Station, 1941, and an undated partial map of Essex County, New York State, showing the AuSable River, home of the Benjamin Wells family. The map was probably cut out of a magazine.

Lastly, Oversized Volumes, are the account ledgers of Jean Wells Smith, 1893-1901, and 1898-1906.

Biographical / Historical:

Biography:

The person whom this collection is centered around is C.W. [Charles W.[illiam]] Wells. C.W., or Charlie, as he was called in his immediate family, was born at Upper Jay, New York, on July 16, 1841, the seventh child of Benjamin and Jane Ann (Wadhams) Wells.

C. W.'s father, G. L. B. "Benjamin" Wells was born at Williamsburg, Massachusetts, on May 13, 1802, the son of Elisha Wells. When he was fourteen, his fur trader uncle, Reuben Wells, died. As a result, Elisha inherited land and moved his family to Upper Jay in Essex County, New York State. The Wells eventually lived on the AuSable River in Essex County. Benjamin was a farmer. He was one of founders of the Congregational Church in Upper Jay, and served for fifty years as a deacon. Also, Benjamin served as the Post Master of Upper Jay in 1864. Remembered as a man of great character, he died on January 23, 1889 and was buried in Upper Jay. One of Benjamin's brothers was Bishop E. P. Wadmans.

Jane Wadhams, C. W.'s mother, was born in Charlotte, Vermont, on March 12, 1804. She attended the local school. On October 23, 1826 she married Benjamin Wells at Westport, New York. Together, Benjamin and Jane had nine children, among them: C. W., Benjamin E., Lucy J., later Mrs. John Whiteford, Hattie P., later Mrs. Stevens, and Ermina "Mina". Jane died on February 24, 1885 at the age of 81 and was buried in Upper Jay.

C. W. Wells lived on his parents' farm. He attended local school and Rutland Academy in Rutland, Vermont. When he turned sixteen C. W. worked as a clerk in a general store operated by J. and J. Rogers Company in Brook, New York. From this point on, except for his service during the Civil War, C. W. developed into a merchant.

Between 1854 and 1882, C. W. was often in San Francisco on business trips, from which he wrote to his parents.

On August 11, 1861 C. W. enlisted as a private in Company K, 118th New York Volunteer Infantry. He was promoted because of his merit and gallantry over nearly three years of service to the honorable rank of brevet Major of the Union Army. C. W. was made Sergeant of his company (1862), promoted to First Sergeant (1863), Second Lieutenant (October 1863), First Lieutenant (May 1864), Captain (May 1865), Major (June 19, 1865). On June 13, 1865 C. W. was mustered out with the rank of Major.

C. W. moved to Saginaw, Michigan, in 1867, where he joined Henry J. Northrup, his brother-in-law, in the lumbermen's supply business in Northrup, Wells and Company. The business supplied lumber camps and villages with groceries, fodder, tools, and general merchandise. It was a very successful enterprise as the lumber business was at the time expanding outward in all directions from Saginaw. Eventually the business became one of the country's largest mercantile businesses, dealing in whole sale groceries as well as land and lumber. In 1868 Mr. Northrup retired and was replaced by Mr. Farnam C. Stone, and the name changed to Wells and Company. The company eventually became part of the National Groceries Company, one of Saginaw's leading grocers.

In 1885 the lumbermen's supply business separated from the land and lumber business under the name of Wells-Stone Mercantile Company. William C. Phipps served as manager. In 1871, Mr. Wright extended his business as Wright, Wells and Company with C. W., Charles H. Davis and Reuben Kimball at Wright's Lake, Michigan. This enterprise continued for ten years until Mr. Kimball retired, and then the business continuing under the name of Wright and Davis.

A wealthy merchant and businessman, C. W. was associated with other capitalist corporations and partnerships which were responsible for the economic development of the Saginaw area, among them A. W. Wright and Company, the Swan River Logging Company in Minnesota, Wright, Davis and Company in the Northwest, and with Charles H. Davis, Willis T. Knowlton, and others. C. W. was also associated with the Marshall-Wells Hardware Company in Duluth, Minnesota. He was involved with A. W. Wright, Wellington R. Burt, W. C. McClure, Farnam C. Stone and others in building the Cincinnati, Saginaw and Mackinaw Railway which operated between Bay City and Durand, Michigan. This was later a part of the Michigan Grand Trunk System.

On October 22, 1868 at Keesville, New York, C. W. married Mary Eliza Bingham, the daughter of Reuben P. Bingham. She was born on August 30, 1844 at Cornwall, Vermont. She was called both Mollie and Mattie. Mary's mother, Eliza J. Bingham, later married W. V. K. McLean. The McLeans had several children, among them: Mrs. Butler, Martha, Julia, who married Henry Northrup, and Mary E.

Together Charles and Mollie had four daughters. Two daughters, Eliza Johnson and Mattie Grace, who died of scarlet fever in June 1876, died in infancy or early childhood. Their two daughters who lived to adulthood were Jean Wadhams Wells and Mary Helen Wells.

Jean Wadhams Wells was born April 21, 1876. She married Wallis Craig Smith on June 29, 1901.

Wallis Craig Smith was born on March 15, 1875 in Saginaw, and graduated from Saginaw High School in 1894. He worked in his father, Jay Smith's, drug store, and as a clerk in Highland Station, Michigan. In 1895 he returned to Saginaw and became advertising manager of the city's Evening Journal. Wallis graduated from the University of Michigan law school in 1899 and was soon admitted to the bar. He then began a practice of law with one of the most prominent lawyers in Saginaw, James H. Davitt. In 1900 Wallis formed a law partnership with Russell B. Thayer which lasted for two years. In 1902 he became interested in other business, including the Marshall-Wells Hardware, of which he served as a director, Hyde Iron Works, and Zenith Furnace Company, all of which were located in Duluth, Minnesota.

In 1911 Wallis formed another law firm, Eaton, Holland and Smith, which continued until 1914. Wallis served on many public and semi-public enterprises including the Saginaw Board of Trade, Merchants and Manufacturers Association, West Side Business Men's Association, and the Saginaw Band and Orchestra Association. A member of several clubs, including the University of Michigan Alumni Association of Saginaw and Associated Charities, Wallis also served as President of the Saginaw Rotary Club. He was also a member of the Michigan Avenue Baptist Church, and, later, of the First Congregational Church.

With his wife, Jean W. Wells, Wallis traveled extensively in Europe and Egypt. Together they had two daughters: Jean Craig Smith, born April 9, 1906, and Martha Waite Smith, born August 8, 1908. Beginning in the 1940s, Jean Craig Smith began researching her family genealogy for entry into the Daughters of the American Revolution. Her meticulous research and collection of family data and information resulted in this archival collection.

Mrs. Wallis Craig (nee Jean W. Wells) Smith, died on January 10, 1947. Her name is listed in memoriam in the Daughters of the American Revolution (DAR) 1955-1956 Saginaw Chapter program book.

C. W.'s wife, Mollie Wells, was widely loved and among the most prominent women of Saginaw. Her help of the "deserving" poor and those in distress was well known and extensive. She died on January 22, 1892 and is buried in Oakwood Cemetery.

Mary Helen Wells, the other daughter of C. W. and Mollie Wells, was born February 24, 1880 or 1886 (depending on your source) and married Paul Frye Healey Morley of the famous Saginaw Morley family on March 7, 1905. Helen died November 27, 1930.

Paul F. H. Morley was the son of Edward W. and Helen Morley. He was born in Saginaw, Michigan, on October 19, 1884. He attended local schools as well as a finishing school in the east. During World War I, Paul served as a captain in the Red Cross and headed a Base Hospital in Beaune, France. He was involved with many Saginaw businesses and served as Treasurer for Morley Bros., President of E. W. Morley and Sons, Vice-president of Saginaw Timber Company, Assistant Secretary of the Saginaw Logging Company, and Vice-president of Gray's Harbor Pacific Railway Company. On March 7, 1907 he married Helen Wells. Together they had five children: Mary W., Paul F. H., Jr., Abbie, Chares W., and Albert J. II. Paul died suddenly while at the lodge on the AuSable River in northern Michigan on May 10, 1931. He was survived by his children and four siblings: Walter K., Albert J., R. C., Sr; and Abigail Morley. (For additional information, see the obituary.) Paul, his wife, Helen, and their son, Paul F. H. Morley, Jr. (1907-1944) are buried, with many other Morleys, in Evergreen Cemetery, Painesville Township, Lake County (Ohio).

The Morley family operated Morley Brothers, a hardware wholesale business that by 1892 became the second largest hardware company in the U. S. By 1909, the company also became the second largest manufacturer of portable houses in the U.S. The company had various related business interests and still exists as of 2006. (This information is from several websites viewed in 2006 and Paul's obituary. A copy of the obituary is found and relevant websites are found in the scanned copy of the manuscript Log of the lodge, 1909, 2006 under Paul's name in the Clarke Historical Library.)

C. W. Wells died on October 18, 1893 while shooting game from a canoe. The canoe flipped over and he died from heart failure, probably from the shock of immersion in the cold water. C. W. died before his friends could bring him to shore. The Saginaw community was stunned by his death and public mourning occurred on a large scale.

(The above information is from History of Saginaw County, Michigan, v. II, 1918 by James Cooke Mills, pp.8-12, 48-50, and v. I p. 390, and information in the collection.)

Other family groups that are documented extensively in the letters include the parents of Wallis Craig Smith, Jay and Sue "Susie" Cochrane Smith. Jay's brothers Charles, Chester, Clesson, and D. C. Smith, Sue's brother, John Cochrane, Sue's mother, Jane Cochrane, and Sue's sister, Jane Stillman, are also documented in the collection. There are also a number of letters to Jay from his business associates.

Jay Smith was a pioneer druggist of Saginaw Country. He was born in Orleans County, New York, in 1823, the son of Elisha and Sophia Harding Smith. After a local education, at age 18, he began teaching, a position he held for eleven years. In 1851 Smith moved to Michigan, first to Flint, and later to Saginaw. He bought the drug stock of D. Wesson and established the first successful drug store on the corner of Court and Water streets. He moved from a wooden building to one of brick and later into 417 Court Street, a block building he built. His son, Dr. Fletcher S. Smith, joined him in the business, then called Jay Smith and Son.

In October 1852 he married Susan W. Cochrane (died November 18, 1902) of New York City. Together they had seven children: Jessie (Mrs. A. M. Marshall, died February 25, 1885), Dr. Fletcher S. Smith (died April 19, 1914), Charles S. Smith (the former city attorney, died December 22, 1906), DeWitt C., Wallis Craig, and Winnifred, all of Saginaw, and Jay Smith, Jr., of Portland, Oregon.

Besides serving as the druggist, Smith was appointed as postmaster of Saginaw City for several years beginning in 1861.

Jay Smith died on May 20, 1895 after catching a chill driving on a cold day. He was buried in Oakwood. Among the main public services that benefited from his attention was the public school system. (The above information is from History of Saginaw County, Michigan, v. II, 1918 by James Cooke Mills, pp.44-47.)

Acquisition Information:

No Acc#

Arrangement:

Arrangement is by series: Wells family business records, correspondence, diaries, genealogy notes, photographs, oversized materials, and Eclipse Motor Car Company vouchers, and then chronological.
Subjects
Click on terms below to find any related finding aids on this site.
Subjects:

Soldiers--New York--Genealogy.
Soldiers--New York--History.
Soldiers--New York (State)--Correspondence.
Essex County (N.Y.)--History.
New York (State)--History--Civil War, 1861-1865.
Saginaw (Mich.)--History.
San Francisco (Calif.)--History--19th century--Sources.

Names:

Traverse City Iron Works (Traverse City, Mich.)
Eclipse Motor Car Company (Saginaw, Mich.)
Century of Progress International Exposition (1893-1894: Chicago, Ill.)--History.
United States. Army. New York Infantry Regiment, 118th (1862-1865) Company K.
Wells family.
Bingham family.
Smith family.
Cochran family.
Wadhams family.
Longstreet, James,--1821-1904.
Davis, Jefferson,--1808-1889.
Hooker, Joseph,--1814-1879.
Contents
Using These Materials
---
RESTRICTIONS:

Wells Family Papers are open for research.

USE & PERMISSIONS:

Copyright is unknown.
PREFERRED CITATION:

Wells Family Papers, 1823-1946, Folder # , Box #, Clarke Historical Library, Central Michigan University