Back to top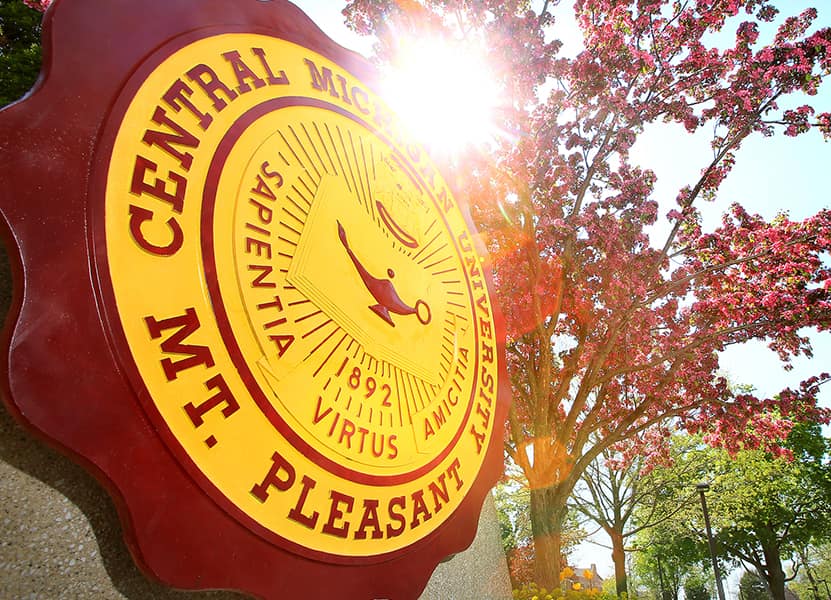 Address

:

250 East Preston Street

Mount Pleasant, MI 48859, USA
Amasa B. (Amasa Brown) Watson Family Papers, 1854-1932
Using These Materials
---
Restrictions:

Amasa B. (Amasa Brown) Watson Family Papers are open for research.
Summary
Creator:

Abstract:

Family papers of Amasa B. Watson are divided into the following series: Amasa B. Watson Papers, Amasa B. Watson Family and Associates Papers, Mrs. Martha A. (Brooks) Watson Papers, and Miscellaneous Papers The papers include: biographical materials; family correspondence; business correspondence, mostly related to lumber and timber, but also the Republic National Convention, 1888; education of his nephews at the Michigan Military Academy (Orchard Lake, Mich.); General Orders, 1861; and after his death, his wife's correspondence related to the building of his mausoleum and the Amasa B. Watson Grand Army of the Republic (GAR) Post No. 395.

Extent:

2 cubic feet (in 4 boxes, 1 Oversized folder)

Language:

English

Authors:

Collection processed and finding aid created by M. Matyn
Background
Scope and Content:

Family Papers, 1854-1932 and undated. The collection is divided into the following series: Amasa B. Watson Papers, Amasa B. Watson Family and Associates Papers, Mrs. Martha A. (Brooks) Watson Papers, and Miscellaneous Papers. Most of the collection documents Watson's business interests in pine lands and lumber sales.There are five folders of lumber correspondence with Hull and Watson; later M. B. Hull and Company, and finally Hull, Ulrich, and Company, 1879-1888, and four folders of related receipts and land taxes, 1860-1888. Eventually, Hull became executor of Watson's estate.

Family correspondence often relates to pine and land interests inherited from Watson. Family correspondence from his siblings concerns lumber and shingle sales. Correspondence from Watson's adopted sons, James and John Mead, is more personal in nature, and quite warm. In the correspondence, the boys describe their lives and experiences at school.

In the family and associates papers, there is correspondence with the family lawyer (and son-in-law) Thomas F. Carroll, and Watson's Mississippi agent, D. D. Carter, concerning land and estate concerns, 1903-1923. Correspondence to James and John Mead also concerns these issues, 1892-1894. The papers of Philander J. Mead (d. 1853), paternal grandfather of the Mead children and father of William J. Mead, are of little interest except where they concern pine and land interests. The papers of William W. Mead, 1888-1932, cover mostly his and his aunt/ mother's business concerns, estates, and the building of Amasa Watson's mausoleum. William was his aunt/ mother's right hand man. Mrs. Watson's papers cover her husband's estate, mausoleum, and land and timber business concerns. The Amasa B. Watson Grand Army of the Republic (G. A. R.) Post 395 correspondence documents Mrs. Watson's donations, both to Post 395 and to individual Civil War veterans. The G. A. R. letterhead has an illustration of Watson as an older man. Also included is a 1912 meeting booklet listing the Post's officers and regular meetings, held on the first and third Friday of each month at 325 Central Avenue. The booklet has an oval portrait of Amasa B. Watson on the title page.

Additional family and miscellaneous papers relate to land patents, mostly copies, 1884-1919, and abstracts of titles of Amasa B. Watson's land, created for his heirs and for legal purposes. Biographical information and a carte-de-visite of Amasa B. Watson in his Civil War uniform complete the collection.

Biographical / Historical:

Biography:

Amasa Brown Watson was born to Oliver and Esther (Brown) Watson on Feb. 27, 1836 in Vermont. He had at least four siblings who are represented in the family correspondence: brothers: O. L. Watson and his wife, Delia Watson (W. Topsham, Vermont) and E. C. Watson (Hartford, Vermont), and sisters, Mrs. C. B. Hadley (St. Johnsbury, Vermont) and Mrs. S. E. Caswell (Washington, D.C.). Amasa also had at least one nephew, Alfred E. Watson of Calais and Hartford (Vermont).

After completing his education, Amasa entered the lumber business in Glen Falls (New York) as a young man. At the age of twenty-seven he left for Newaygo, Michigan, where he pioneered the old Newaygo Lumber Company. This involved pine lands and a sawmill on the Muskegon River.

On August 19,1861, Amasa was commissioned as a Major of the 8th Michigan Infantry, a unit he raised. He was wounded by a shot through the thigh on January 1, 1862. On September 10, 1862 he resigned and was honorably discharged. Henceforth, he was known as Major Watson.

After the war, Watson became interested in lumber manufacturing, spending part of this time in Chicago and also operating a Muskegon sawmill. On November 14, 1873, he moved to Grand Rapids, Michigan. In 1881, Watson closed his mill and Michigan pine land interests, from which he had earned a "handsome fortune." He then invested in Southern pine lands, predominately in Mississippi and Louisiana, and in manufacturing and business interests in Grand Rapids.

On October 7, 1865 Watson married Martha Brooks. They had no children together, but adopted her four orphaned nieces and nephews: John A. Brooks Mead, James Andrew Mead, Julia Agnes Mead (later Mrs. Thomas F. Carroll), and William Watson Mead. For his new family, Watson built a large, beautiful home on Fulton and Sheldon streets in Grand Rapids as a Christmas present.

Watson kept himself busy in politics and business. A Republican, Watson attended Republican National Conventions in Cincinnati (1876) and Chicago (1880 and 1888) as a delegate. He was the president of the Kent County Republican Club. He was also the president, stockholder, and director of the Fourth National Bank; stockholder and director of Kent County Savings Bank; vice-president, director, and stockholder of Grand Rapids Street Railway Company; director and stockholder of Chicago, Kalamazoo, and Saginaw Railroad Company; president, director and stockholder in the the Grand Rapids Brush Company; stockholder and director of two large furniture companies; director, stockholder, and treasurer of the Grand Rapids Fire Insurance Company; and stockholder and director of the Grand Rapids Electric Light and Power Company. He also served as chairman and trustee of the Soldiers Home Committee.

His adopted children were all educated. John graduated from the Michigan Military Academy (Orchard Lake) in 1884 at the age of seventeen. Jim attended Massachusetts Institute of Technology in Boston. Julia studied at a ladies school in New York (State). Willie was preparing to enter the Michigan Military Academy when Amasa died at the age of sicty-two on September 18, 1888. His widow had a granite and Tiffany glass mausoleum built for him.

The Amasa B. Watson Grand Army of the Republic (G. A. R.) Post No. 395 and the Amasa B. Watson Woman's Relief Corps in Grand Rapids were named in his honor. Following Amasa's death, John A. B. Mead and William W. Mead cared for their mother/aunt. Their sister, Julia, married the family lawyer, Thomas F. Carroll. Martha (Brooks) Watson died in late 1914 or early 1915. Willie Mead was her executor and he completed the mausoleum. (This information is from the History of the City of Grand Rapids, Michigan, by Albert Baxter, 1891.)

Acquisition Information:

Acc# 419-442, 20344, MS#Ww32-23, 1a-16

Arrangement:

Collection is organized by series, size, alphabetically then chronologically.
Subjects
Click on terms below to find any related finding aids on this site.
Contents
Using These Materials
---
RESTRICTIONS:

Amasa B. (Amasa Brown) Watson Family Papers are open for research.

USE & PERMISSIONS:

Copyright is unknown.
PREFERRED CITATION:

Amasa B. (Amasa Brown) Watson Family Papers, Folder # , Box #, Clarke Historical Library, Central Michigan University